Spaniard Diego Velazquez painted many, many portraits in the 17th century, but Las Meninas (The Bridesmaids) may be his most famous. It's a painting of a painting and Velazquez even painted himself painting in it. It's smart and layered, playful and beautiful, but it's interesting to us because it's not a portrait of the bride – but of all the others that surround a big event. It's about the community of family.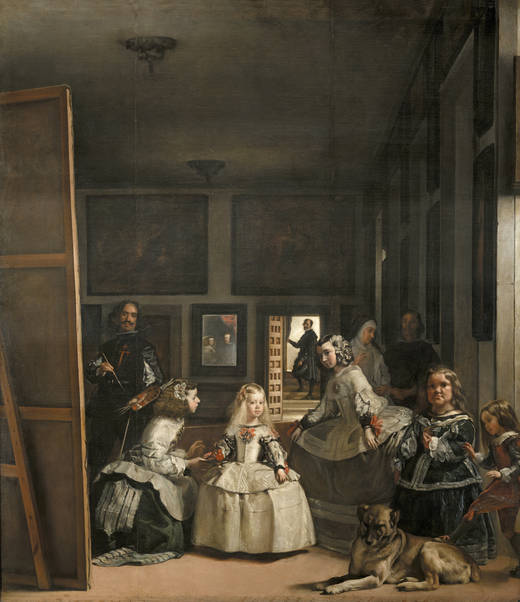 Now flash forward 400 years or so and Pixels gets a call from the Castillio family asking us to take photos of their precious new daughter Isabelle. You know how much we love newborn photo sessions….. the babies are so snuggly and cute (and pliable! remember we often fold them into baskets, buckets, pots, etc.), so we were ready with all of the goods in our studio to show off Isabelle's sweetness. The Castillios place a higher value on family though, so a coterie of loving family arrived with mom Vanessa and dad Henry. In tow were big sister Jasmine, 3 grandparents and 2 uncles. Family reunion meets celebration meets new baby portrait session.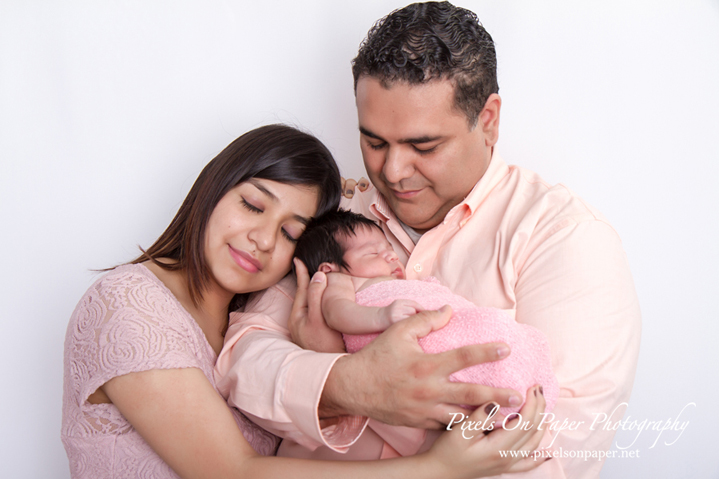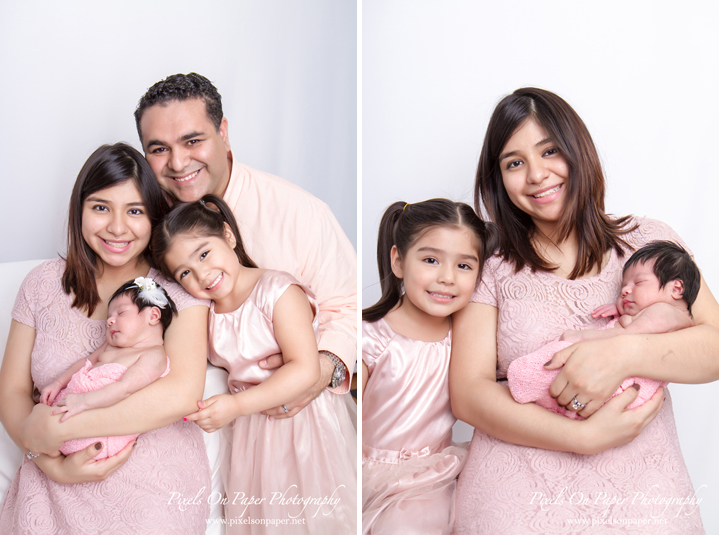 We so admire these cultural differences, all the while knowing that family is universal, regardless of continent, language, or century. It just seems easy to forget during our busy current lives until it spills happily into your studio. The entire time we were behind the camera, there was constant conversation (all in Spanish), laughing, smiling, and hugging . They never stopped and while we understood little, it was easy to see that they were two families brought together as one, celebrating their newest edition. Our studio was awash in their joy.



There is no doubt that this little bundle will be surrounded by love every day. Her portrait session ended up including many of those who will love her and have her back for the most important moments of her life. Just look up and you can see that they all have eyes for her, are already grateful for her and making plans to celebrate, protect and cherish her. The pic of Isabelle with her big sister Jasmine snuggling her and grinning really touched us. How many stories will they share? How many late night laughs will they have? How will they lift each other up, store the others secrets and make each other better?
For the millionth time, we're grateful for the ways we get to envision and capture families and what the word family means.
Dios bendiga a las familias que rodean unos a otros con amor. (God bless families who surround each other with love.)