Having a professional portrait studio space to photograph newborns has given us the ability to create a safe, warm, inviting and relaxed environment for both parents and babies. Sanitation, preparation and efficiency during a newborn portrait session are top priorities for us. We want to take this opportunity to answer some of the most frequently asked questions.
When should I contact you to book my newborn session?
We HIGHLY recommend you contact us during your pregnancy to start the booking process. We want to add you to our schedule as soon as possible and keep tabs on you throughout your maternity. Although we make every effort to fit in last-minute newborn session requests, our schedule fills up quickly and it may not be possible to do so. Once you are on our calendar, you are given priority after your baby arrives and we will be sure to schedule your session within 10 days after you leave the hospital.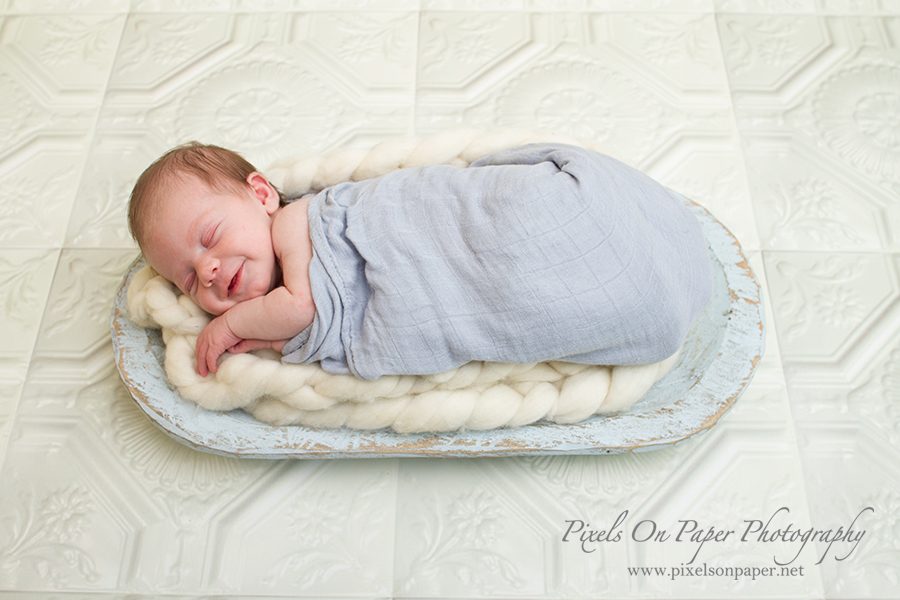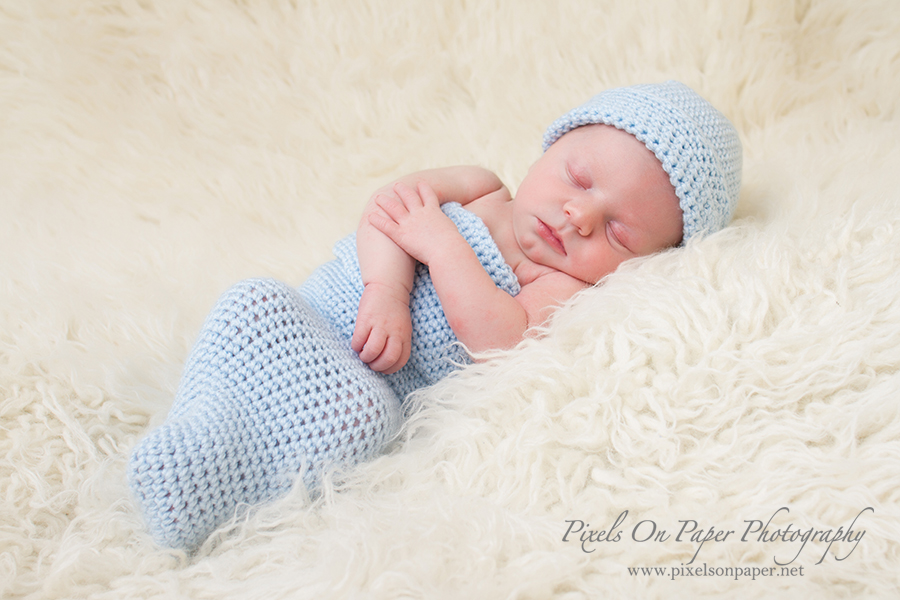 Why does my baby need to be so young for a newborn session?
The ideal time for a newborn session is generally when a baby is between 5-10 days old. They are still very sleepy and are still comfortable being curled up similar to how they were positioned in the womb so their legs tuck up underneath them very comfortably. We can pose them in all those sweet poses quicker and more easily while they sleep. Every passing day after birth brings more awake time and less tolerance to the posing.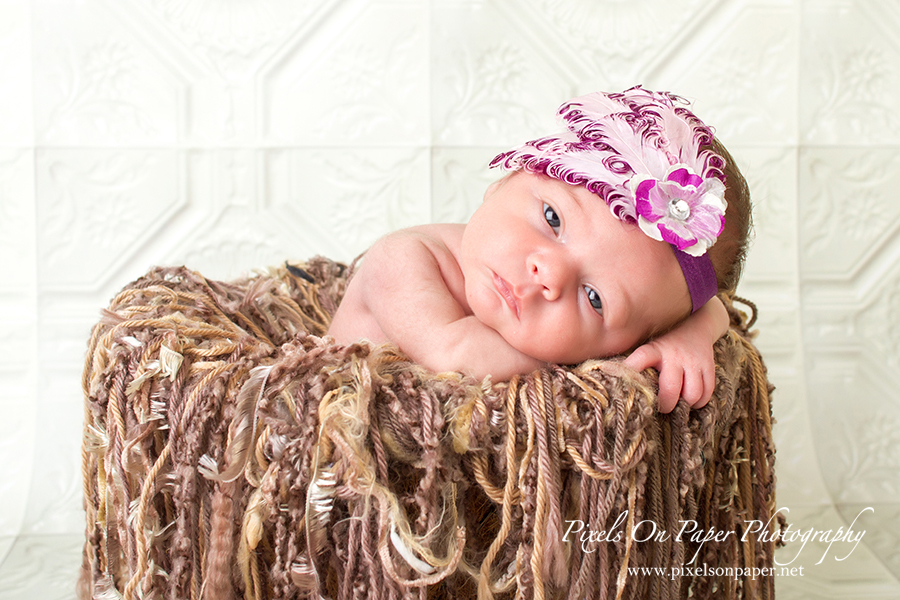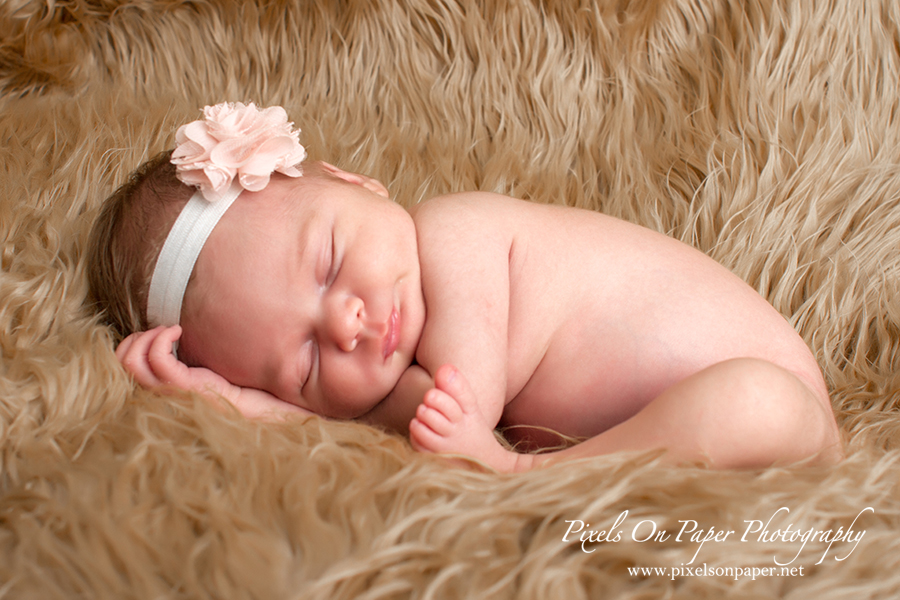 Where will the session take place?
All newborn sessions take place in the Pixels On Paper portrait photography studio located at 1198 Johnson Lane, Wilkesboro NC. In studio means we can devote more time to the session because we don't have to pack up all of our equipment, props, lighting and supplies each time we have a session. We can guarantee our light and environment is perfect and exactly what you have come to expect in our photos rather than trying to search for the right location and light in your home.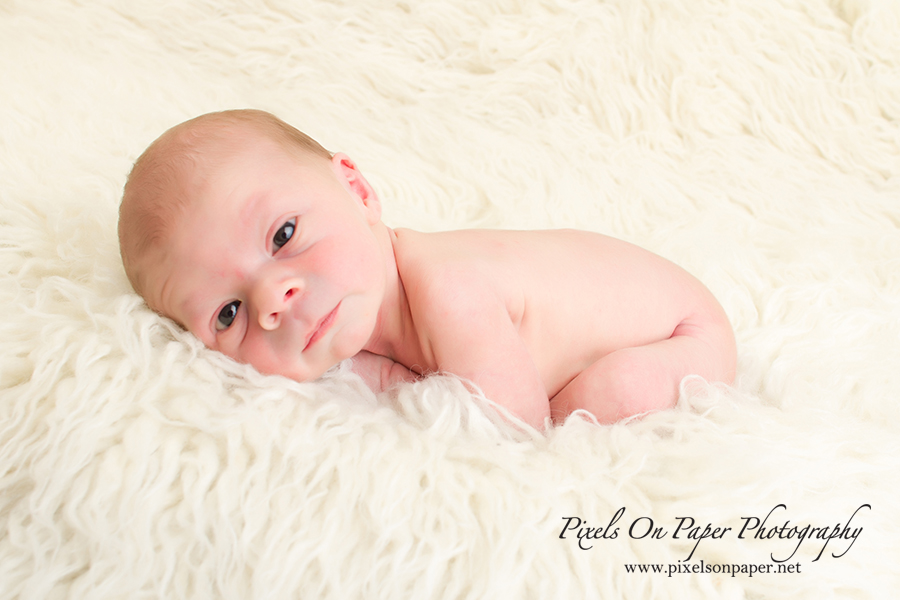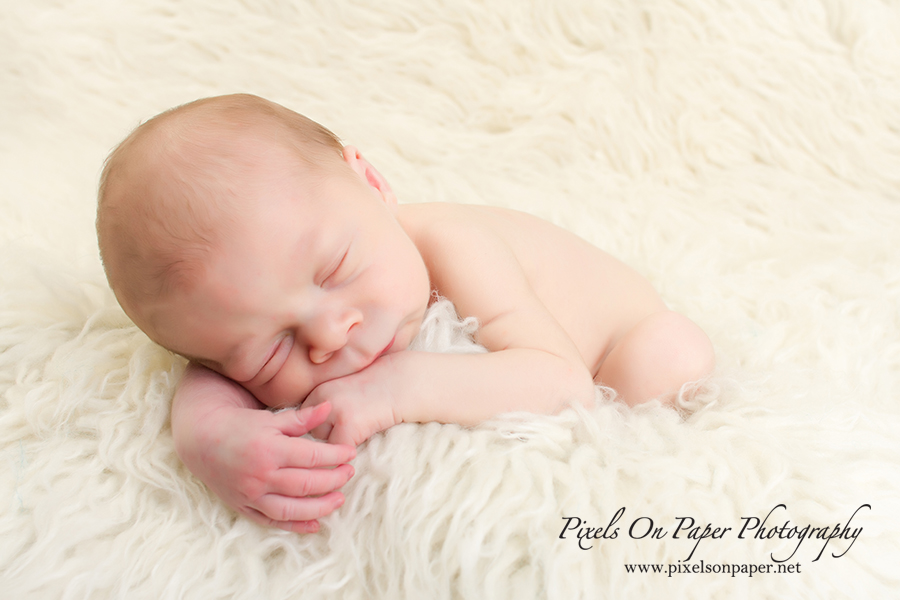 How long will the session take?
The session can last anywhere from 2 – 4 hours depending on how often your baby needs to be fed and how well your baby sleeps through the posing and accessory changes; every baby is different and some babies may need more soothing and slower transitions than others. Taking our time and perfecting every shot is more important than rushing a session.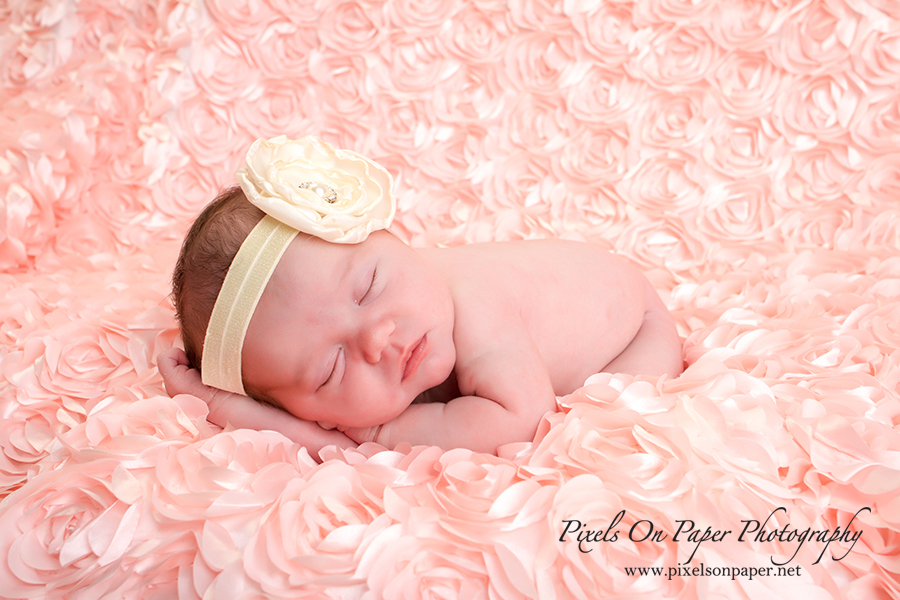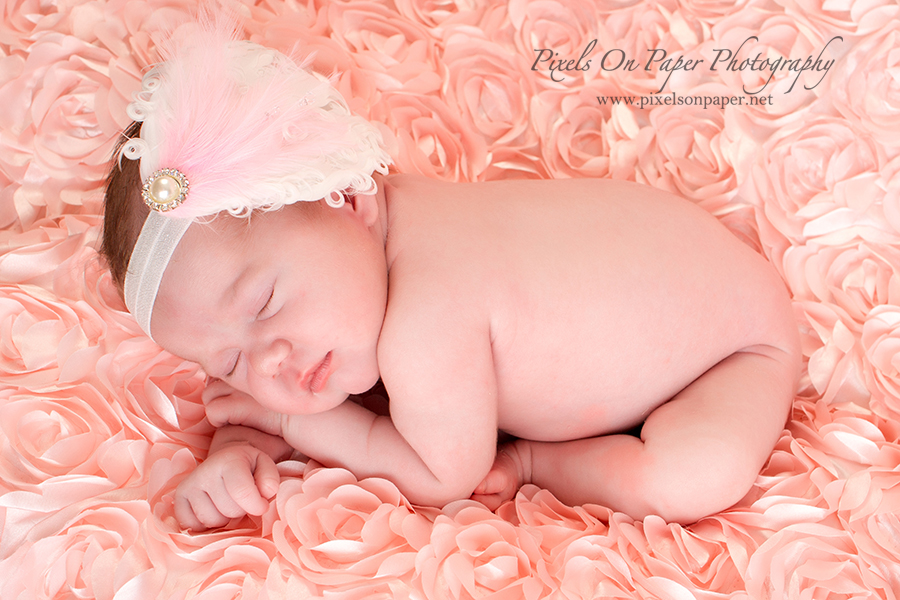 We offer full year baby photography packages and maternity photography. Learn more about us at www.pixelsonpaper.net and contact us for booking information.