So much can be translated through a simple black and white photograph. There's something about them that conveys more with less.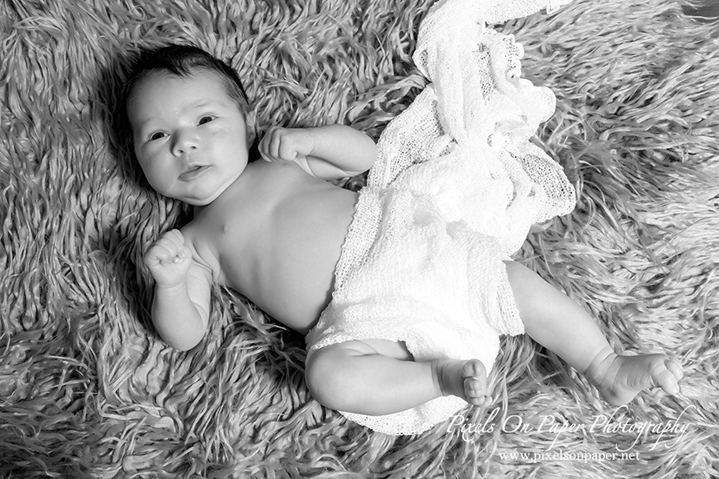 We love photographing in color and black and white depending on the setting, the subjects, the mood and desired results. We didn't take every single image during this shoot in black and white, but my favorites just happen to be those. When you take away the color, there isn't less life, there is actually more. The distractions are removed and you have a more documentary feel, more emotion. Your eyes go to the subject, place and story. And because most of us have family photos in black and white of grandparents, there is something universal and timeless about the look.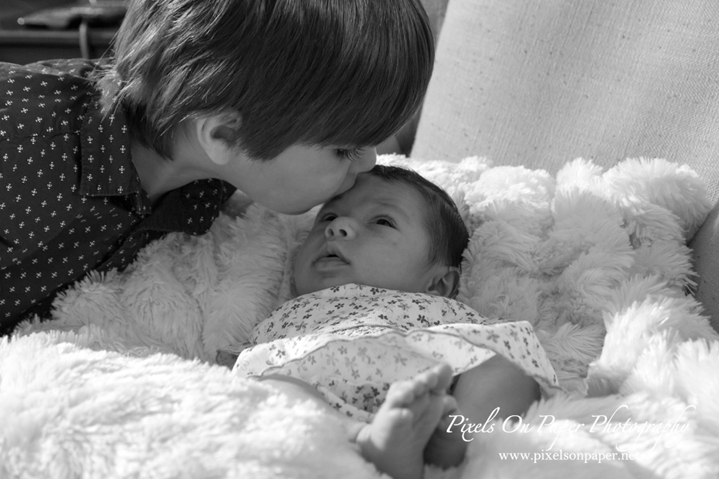 We joined parents Anita and Mitch, big brother Rohan and grandfather Bhushan at their home in Boone, NC for an intimate family photo session to celebrate their newest member, Anya. She landed in warm arms, surrounded by those waiting for and excited by her.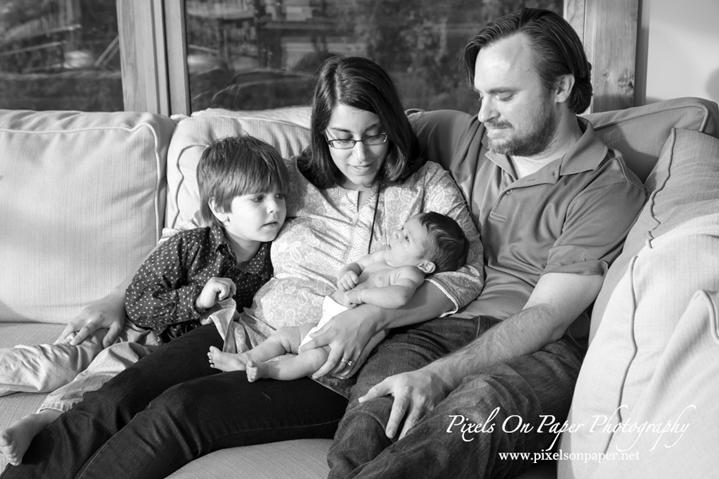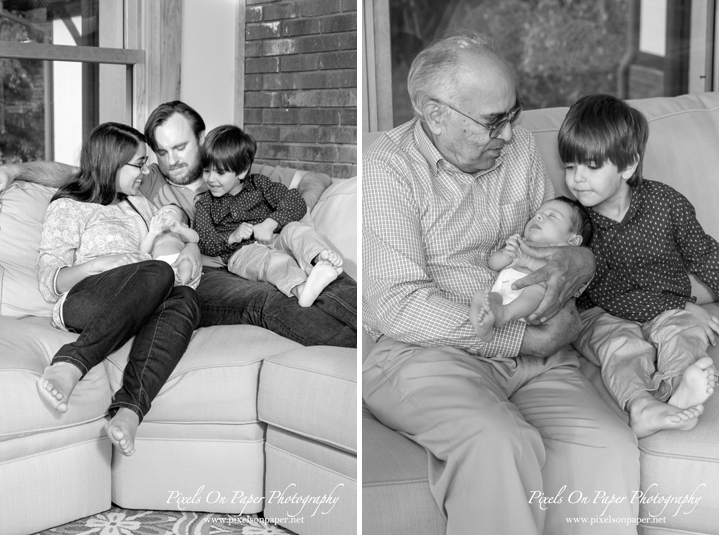 In-home sessions are less about posed photography and more about capturing a family's lifestyle. Images tend to be candid moments shared in the home during daily life and interactions with each other. I try to focus on emotion and finding moments of connection. Babies, newborns especially, are sort of mesmerizing because they're so new. The world was one place and then – BOOM – it changed with a new member of the human race. Molecularly, chemically, socially, emotionally, naturally – the planet shifted.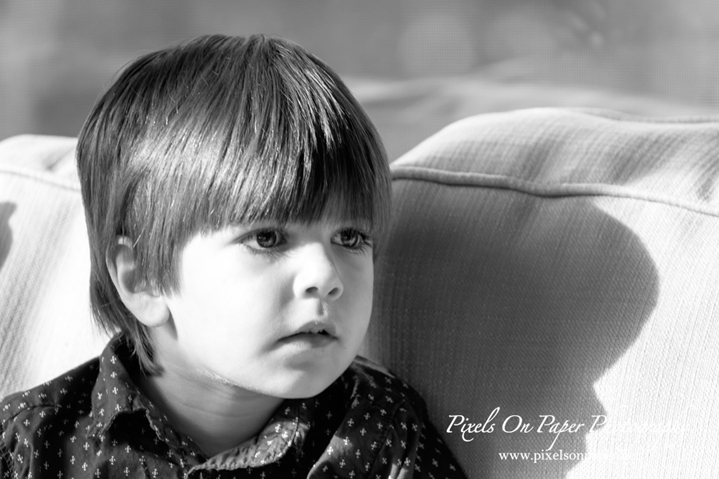 I loved watching the way Mitch held Anya in his lap and talked through her crying and comforting her. Daddy love is real. Another sweet moment was when mom Anita held Anya and softly explained to Rohan why he needed to be gentle with his little sister. Rohan gently explored Anya's fingers and toes while she was in his lap and locked eyes with her when she was wide awake and taking in her new world. The entire family gathered together on the couch and read a book together (mostly in an effort to get Rohan to sit still long enough for a family photo). It was so beautiful and simple that the black and white just seemed to capture the day.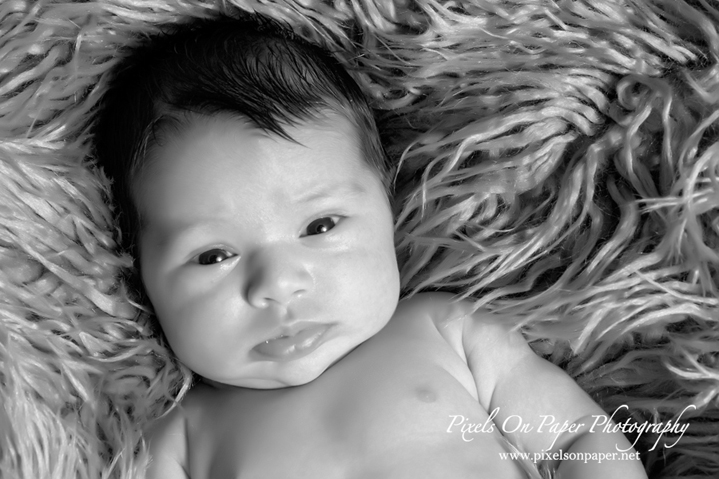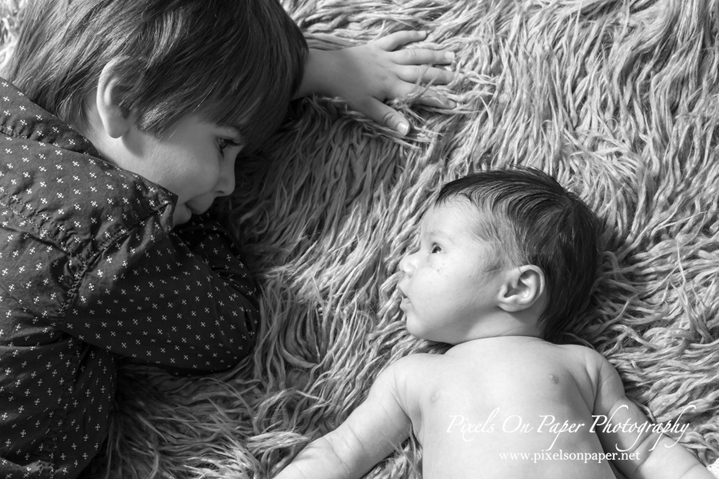 We don't do too many in-home newborn sessions because there is no control over the environment, what natural light is available vs. the lighting we can transport, backdrops and props, temperature, etc. But I bend to families in situations such as a C-section or tough schedules or when a baby's health prevents them from coming to me. I'm more than happy in those cases to go to them. While I let parents know that I may not be able to capture what I can create in the studio, it's a fun challenge and often the elements of home and comfort shine through. This was true of the Parry family and sweet, sweet Anya. We look forward to watching her grow up.