Jaxon Andrews, son of Kristen and Matthew, turned one on July 21, 2017 and we photographed his one year portraits as soon as he was standing on his own and walking…. which was 4 days later – ha!! We met at a friend's family farm in Purlear, NC on July 25th and it was wonderful. This kid is apparently taking his charm pills regularly, because his smile is irresistible and his blue eyes haven't changed much since I photographed his
newborn session
a year ago.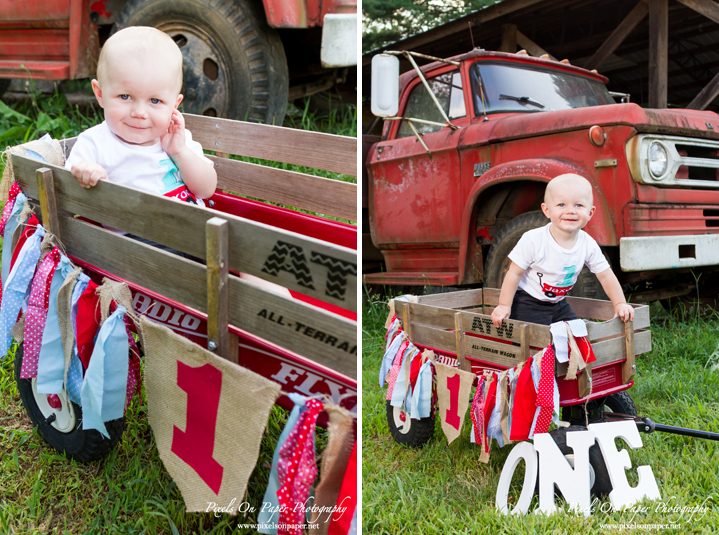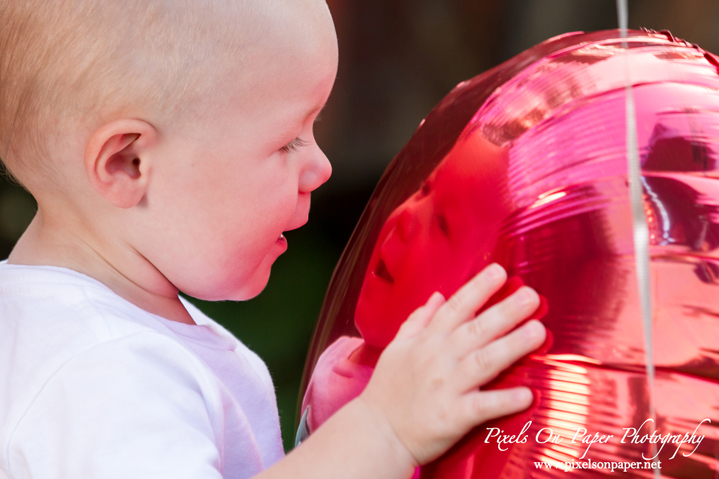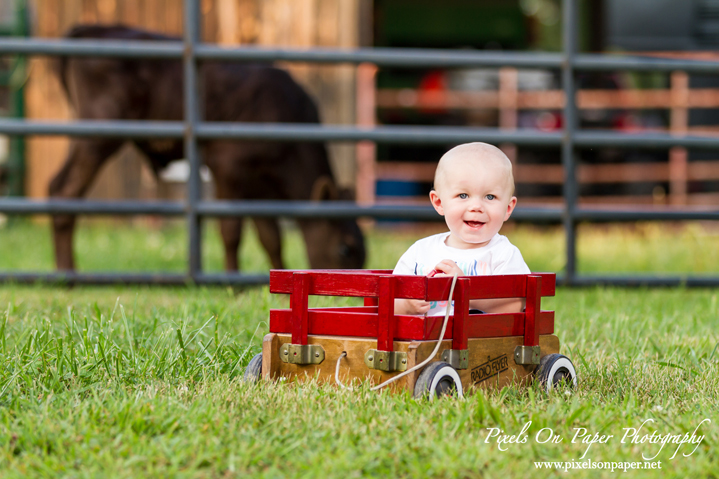 Jaxon is all boy and loves farm life much like his big brother Luke. If he isn't admiring the cows and playing in a wagon, he is toddling around his dad's diesel mechanic garage or playing with tractors. I picture him behind the wheel of some amazing car years from now having both the smile to get the girls and the ability to fix the car if something happens to the engine: i.e. A Keeper!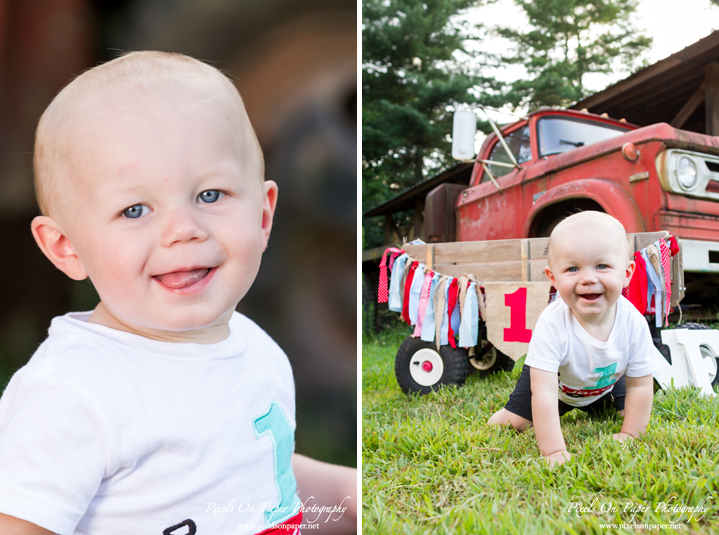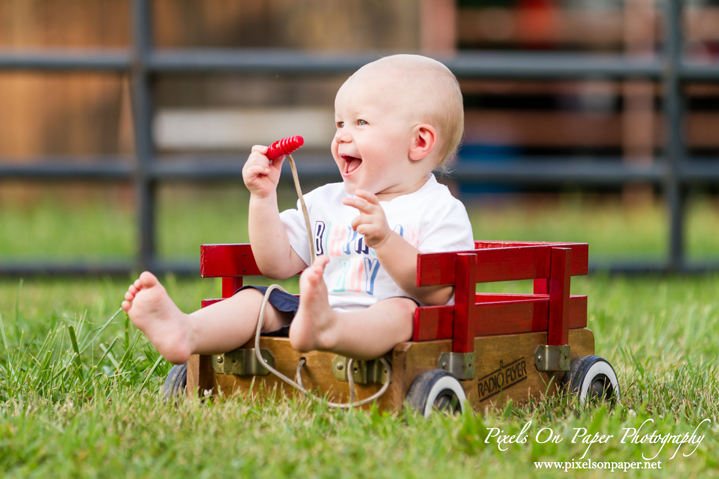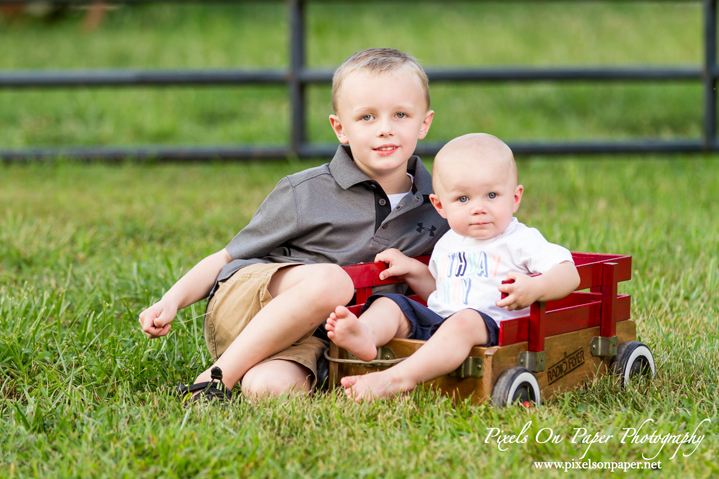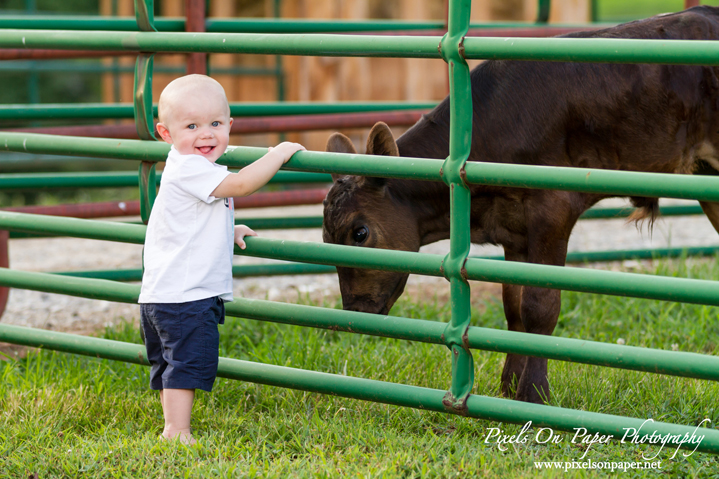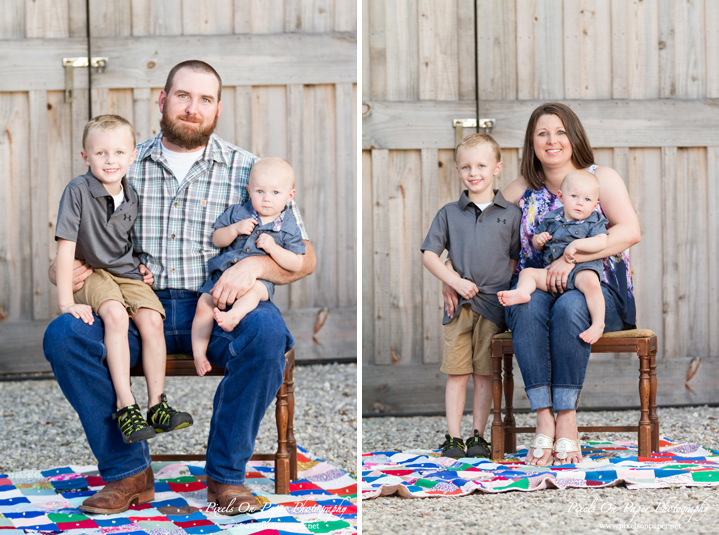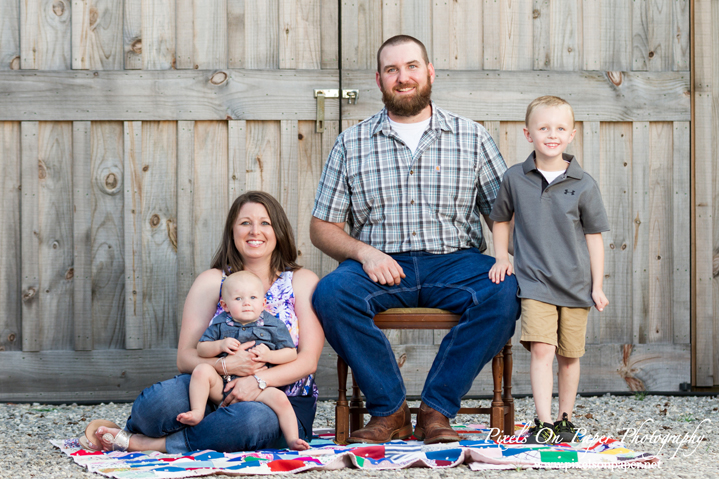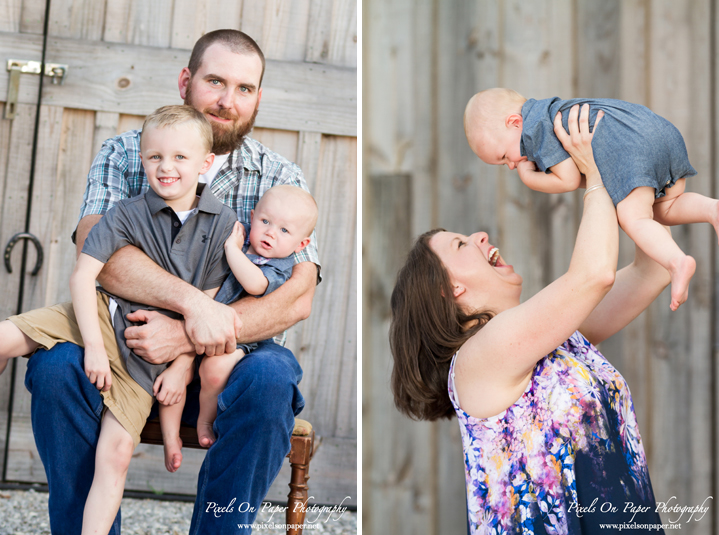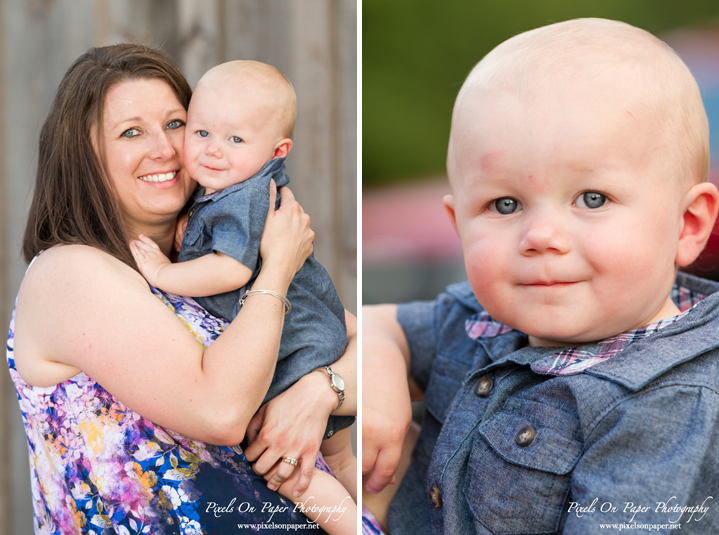 Kristen & Matthew took advantage of our one year baby plan package when Jaxon was born. Newborn, six month, and one year photos. They chose not to include a cake smash because as it turns out, Jaxon isn't a fan of cake yet. What they will be getting is a custom designed photo book that shows off Jaxon's first year on Planet Earth. For our baby plan clients, we also like to bring the whole family together at the one year mark for a family portrait. Often we've photographed the siblings and all the growth and changes in the family are fun to see and should be chronicled, right? We love the continuance and adore the families.
Pixels On Paper offers full year baby photography packages. Want to learn more about our maternity and newborn photography packages or portrait photography in Wilkesboro NC , Boone, Blowing Rock and the NC mountains? Call 336-990-0080, visit our website www.pixelsonpaper.net or send us and email at mail@pixelsonpaper.biz for more information.
This work is licensed under a Creative Commons Attribution-NonCommercial-NoDerivs 3.0 United States License
All photos are ©2017 Pixels On Paper. Do not copy, crop, or remove watermark.
Pixels On Paper Photography Wilkesboro, NC Baby Photographer, Boone NC Family Photographer, Newborn Photography, Newborn Photography Winston Salem, NC, Newborn Photographer, Baby Photography, Baby Photographers, Charlotte NC Newborn Photographer, NC Newborn Photographer, NC Baby Photographer, Charlotte NC Baby Photographer, Winston Salem NC Baby Photographer, Boone Family and Portrait Photographers, Boone Photography, Boone Photographers, High Country Photographers, NC Photographers.  Husband and wife team providing creative photography for weddings and portraits in NC, specializing in the NC High Country,  Charlotte, Winston Salem and in the NC Mountains.
Save
Save
Save
Save
Save