If you feel like the clock is doing that Salvador Dali thing of melting slooooooowly, … first, I admire your knowledge of surrealism. Secondly, though, it's not slowly melting. It's moving faster than any of us can comprehend. I get it: 7 days a week, 60 seconds in a minute, 24 hours a day and that doesn't change, but I swear this child's older sibling was just born. And now HERE HE IS celebrating his own first birthday. This is sweet Sawyer and he's made his first trip around the sun.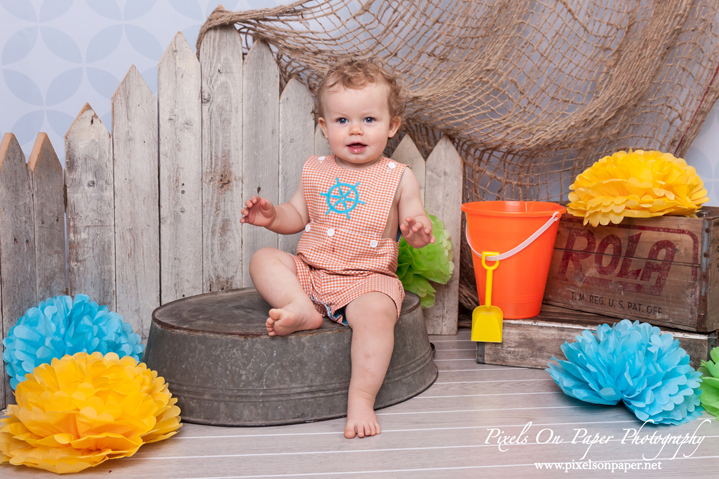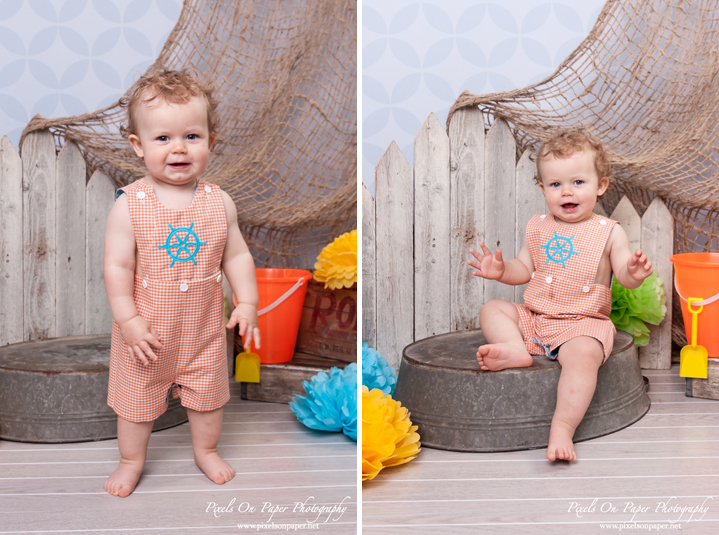 Sawyer: "These are my hands" (above). "The tops of them you can see on the left and on the right, my palms! Pretty cool, huh?"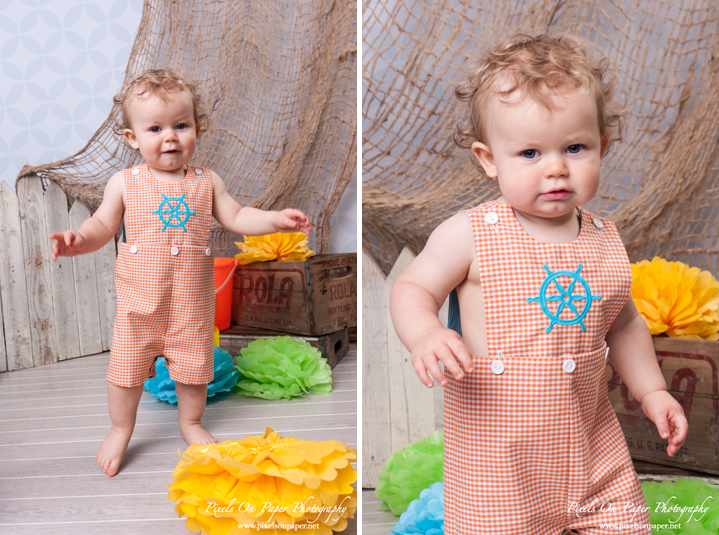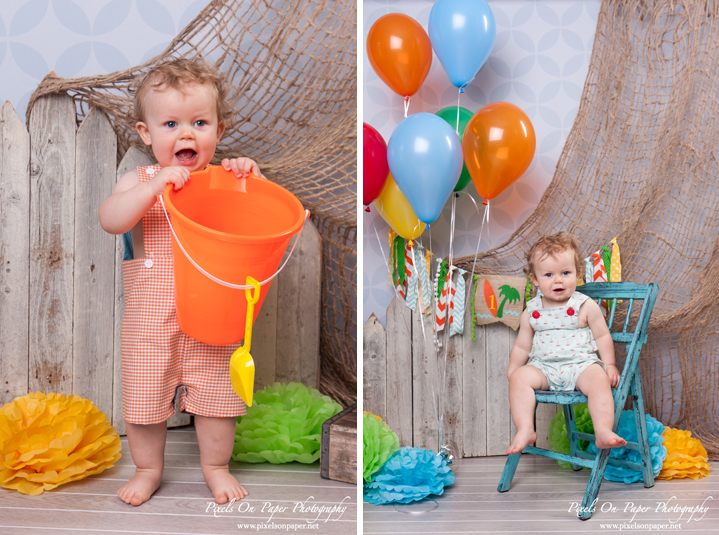 Sawyer Dean Pierce turned one on June 9, 2017 and we photographed his one year portrait and cake smash photo session on that very day. We had fun designing his nautical beach themed backdrop in the Pixels On Paper photography portrait studio, but he seemed less than thrilled with diving into a cake. Some kids do and some kids don't. This one couldn't care less about the sweets (at least on this day). What he is into is playing outside, hanging with his big brother Holden, dancing, swinging on swings and growing those curls. We love photographing the Pierce family and have been their photographers for more than a few milestones. Sawyer's growth needs to slow down, but it's not going to happen, I'm afraid. He is definitely giving his big brother Holden a run for his money in size and stature.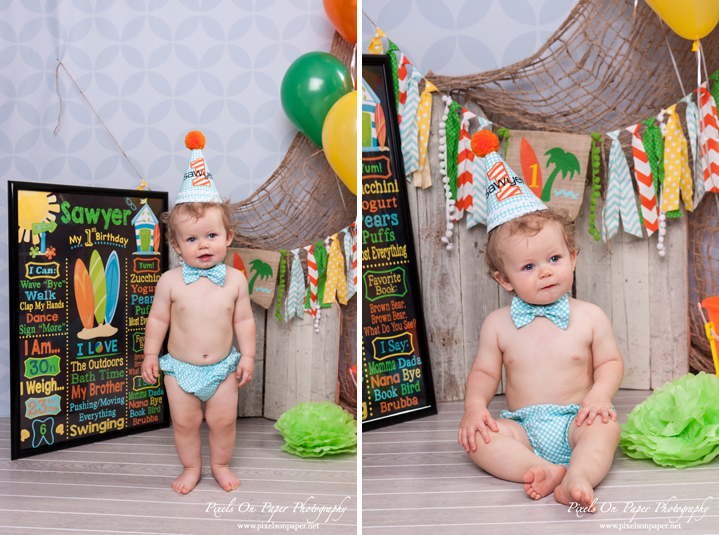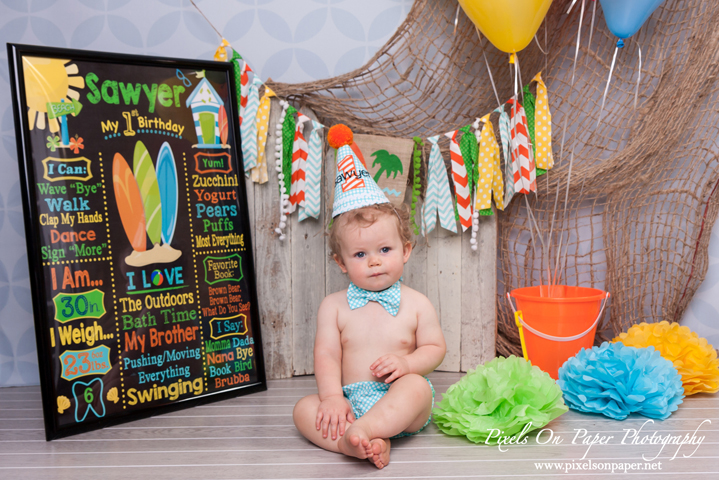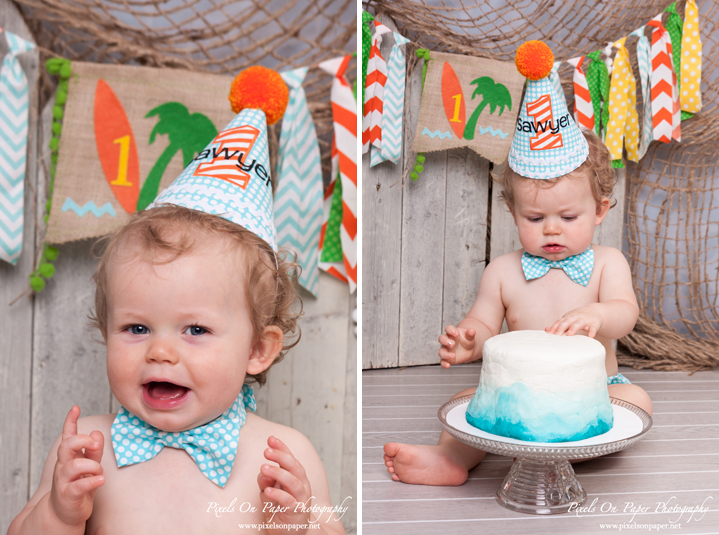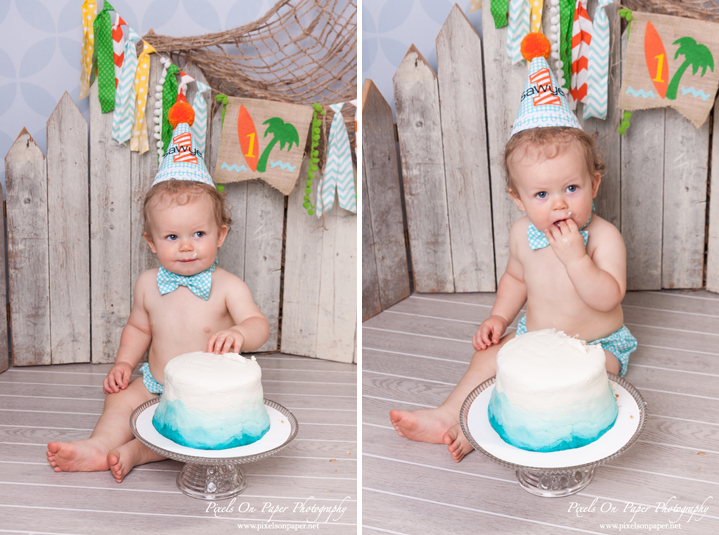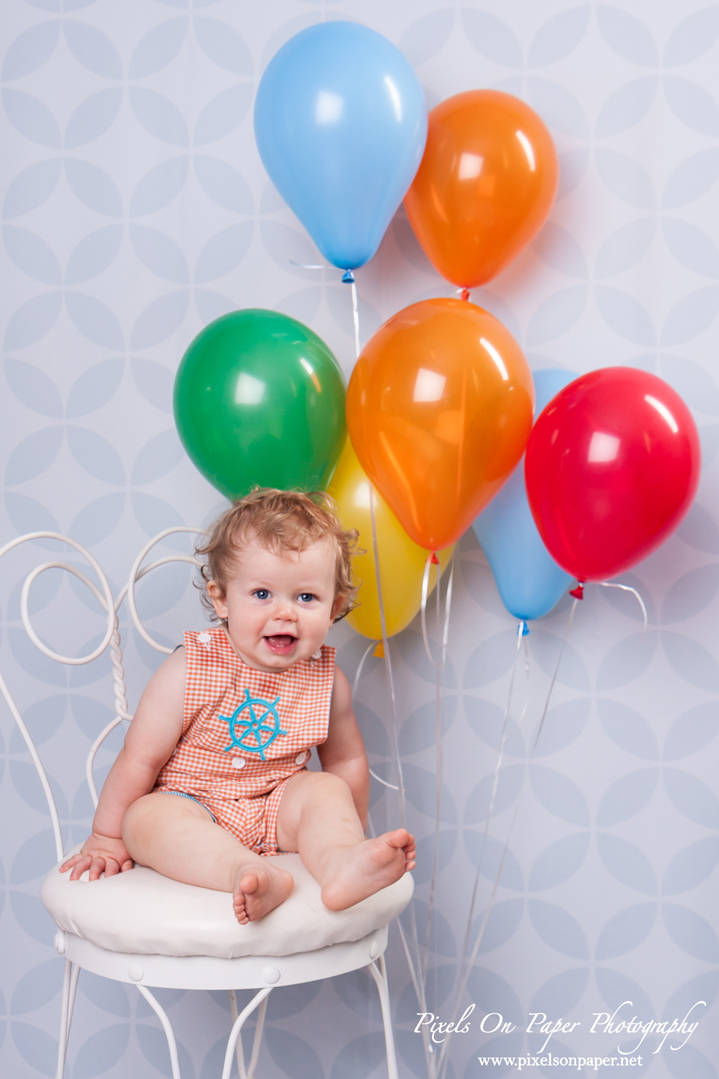 Sawyer's newborn and 6 month portrait photography sessions are a testament to how quickly the time will fly by.
Contact us if you want to set up portrait sessions for your newborn, 6 month, one month or family portraits. We love the babies!
Save
Save
Save
Save