Pixels On Paper had the honor of photographing the entire Ostendarp family, three generations and four families within the family, in Charlotte, NC six years ago. From the moment we captured a particular image of the grandkids walking and running across the bridge at Freedom Park and circling around our lens, we knew that one day we would HAVE to recreate these moments. Well, recently we had the chance to do just that.
Lois Ostendarp and her husband Ken have 3 children and 7 grandchildren. When Lois asked us to capture the extended family in August 2006, we were thrilled and dove in head first. When they saw the photos, everyone commented on how neat it would be to photograph the youngest generation again years later to see how all of the grandkids had changed.
Six years later, what Lois did not know was that her children had not forgotten that wish either, and when it was time to celebrate a milestone birthday for Lois, her daughter-in-law Courtney reached out on the family's behalf and put into motion the surprise gift of a lifetime that involved Pixels On Paper family photography. It took a few tries to get the schedules coordinated between all of the 7 grandkids' sports, camps and other activities, but we nailed down the time and everything was set.
Ostendarp grandchildren August 2006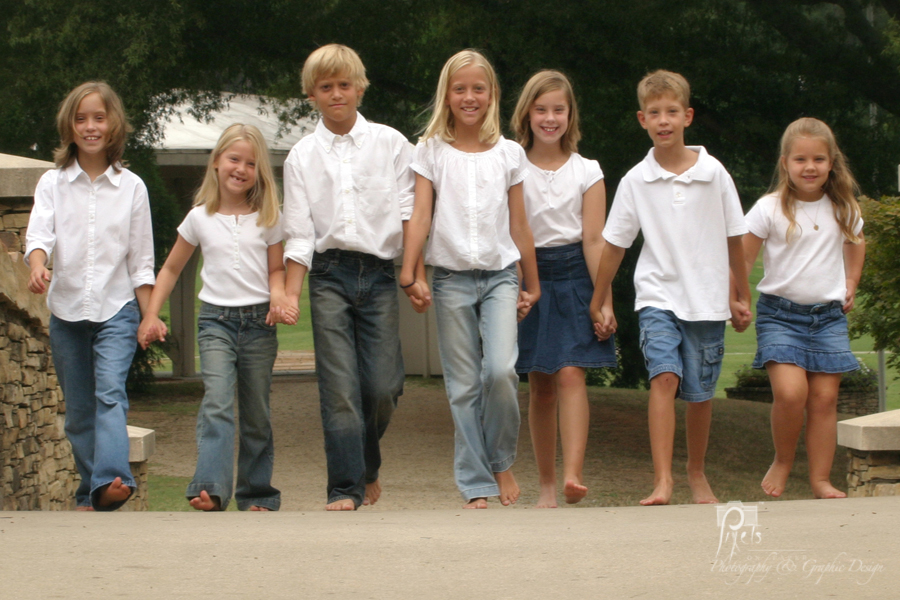 Ostendarp Grandchildren June 2012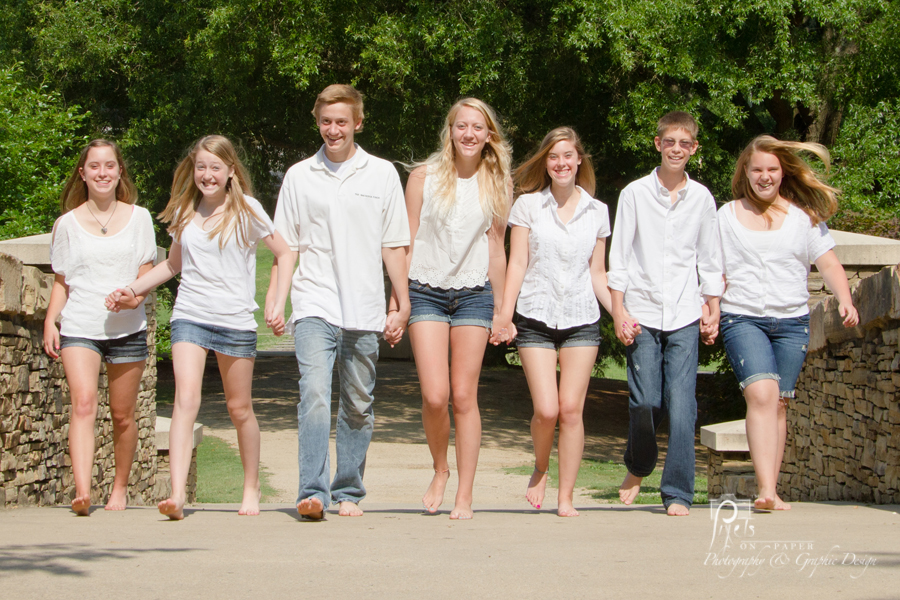 What came out of the family portrait session was nothing short of amazing. We brought the original images and recreated 3 different photographs. When we compared the pictures, it was crazy to see just how much each grandchild had grown and changed. The youngest generation still remembered that moment from six years ago, the fun they had and the memories that were captured with their cousins. Even now while some have become teenagers they were just as eager to capture another moment that would bring pure joy to their Grandmother.
Ostendarp grandchildren August 2006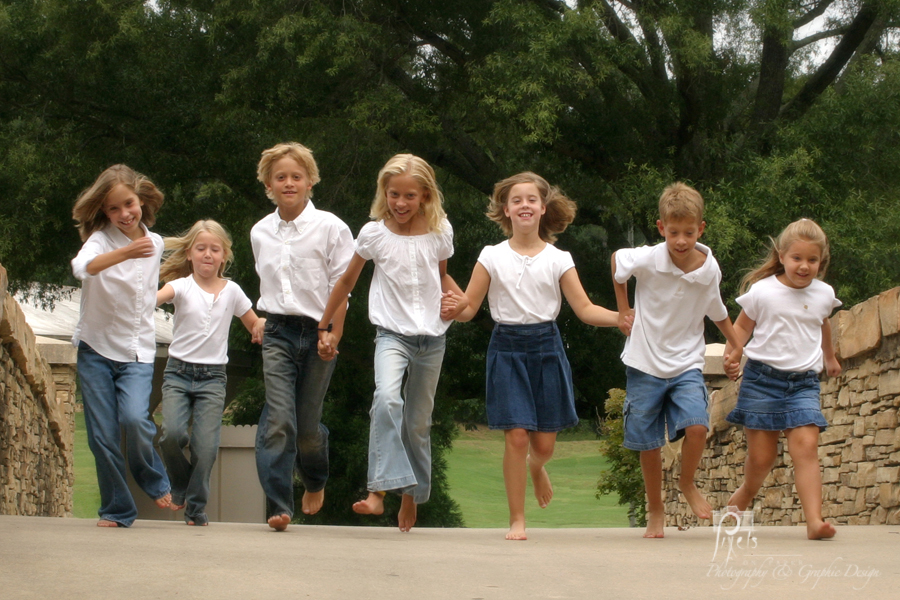 Ostendarp Grandchildren June 2012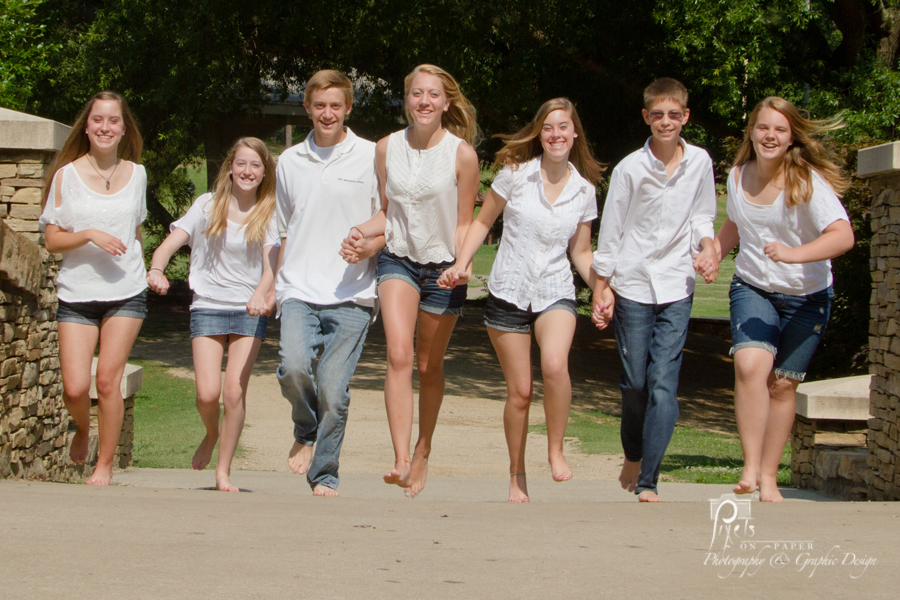 The family was able to present Lois with the new photos at her birthday celebration. We would have loved to have been there to see the look on her face, but prior engagements kept us away. What was incredible was the message we received from Lois a few days after:
"Misty & Ryan ~
Just wanted to drop you a note to say a great big thank you for being so flexible in helping the kids to put together a 5-6 year later retake of that wonderful photo coming across the bridge at Freedom Park.  Misty, you always said you wanted to take that shot again in 5 years!  What a wonderful surprise, and it was probably the best birthday gift I have ever received.  AND they are resolved to do it one more time when the kids will range from 16-21 years old.  Yikes!  Anyway, it is beautiful and so is the second photo take 'from the ground up' of all of them.  What a treat and what a thrill for me."
Ostendarp grandchildren August 2006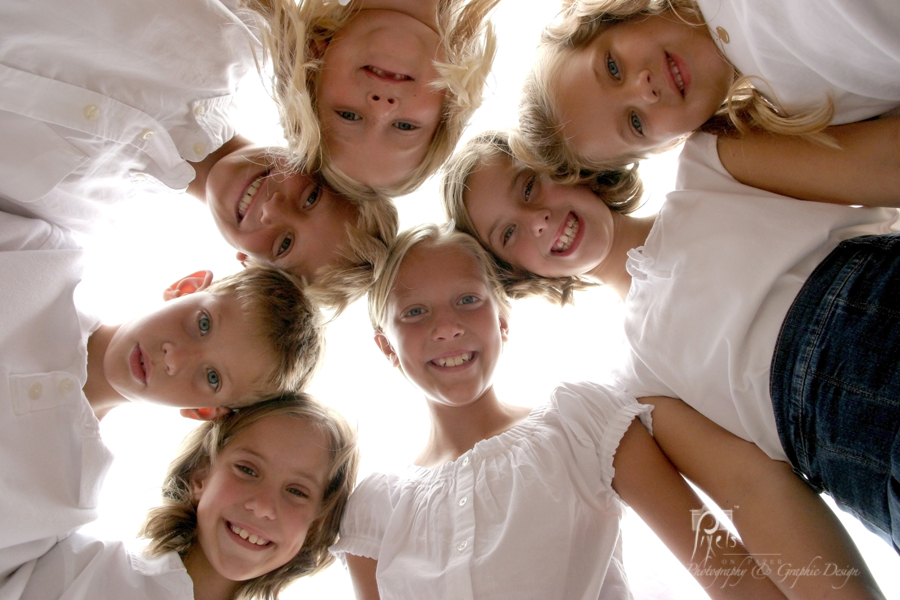 Ostendarp Grandchildren June 2012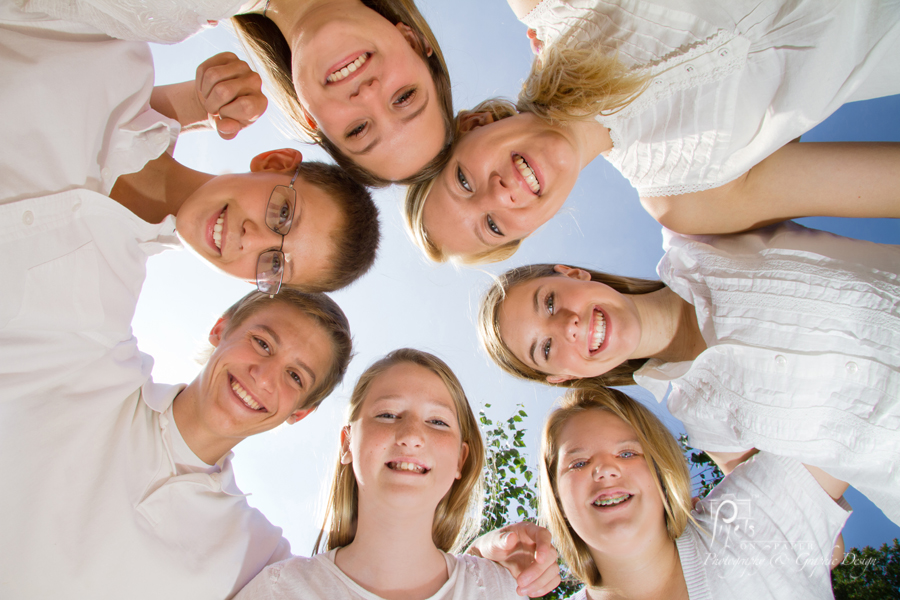 Ostendarp Family Portrait August 2006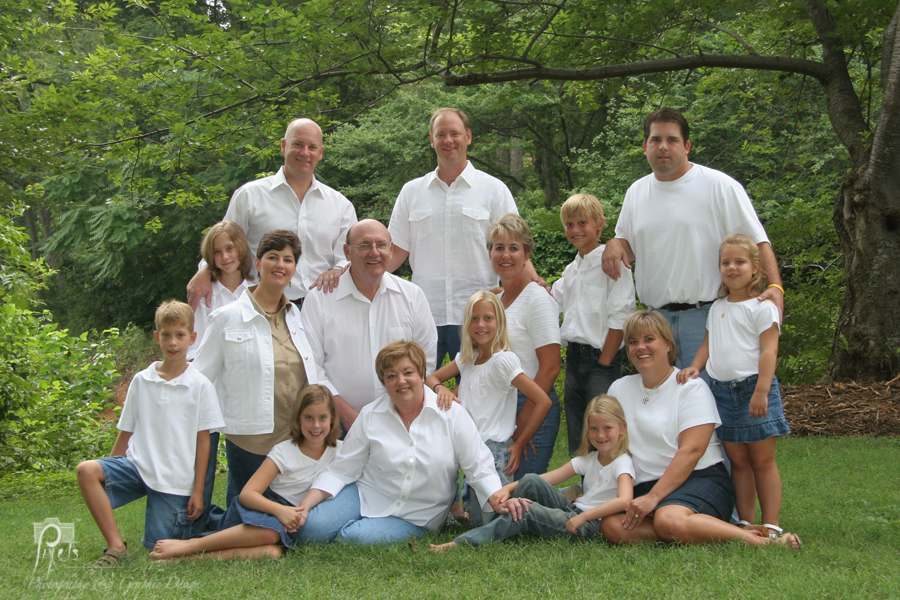 We look forward to the day when the phone rings again asking us to take the next round of photos. It will be an honor for us to keep the tradition going!
If you would like family portraits, we are booking sessions all the time, just send us a message through the contact form or call 704.641.1131.