We never know what we're going to be up against when a portrait session is scheduled outside – whether it's on a location or at our own outdoor studio in Wilkesboro, NC. After Sarah and her fiancé Danny's engagement photos were rained out and rescheduled TWICE, we moved up the bridal shoot so it ended up happening before their engagement session. Not our usual order, but we will not be defeated by weather! We took the postal service pledge when we got into this business, so it takes a lot to make us say no.
Thank goodness, Sarah is as spunky and nimble as we are.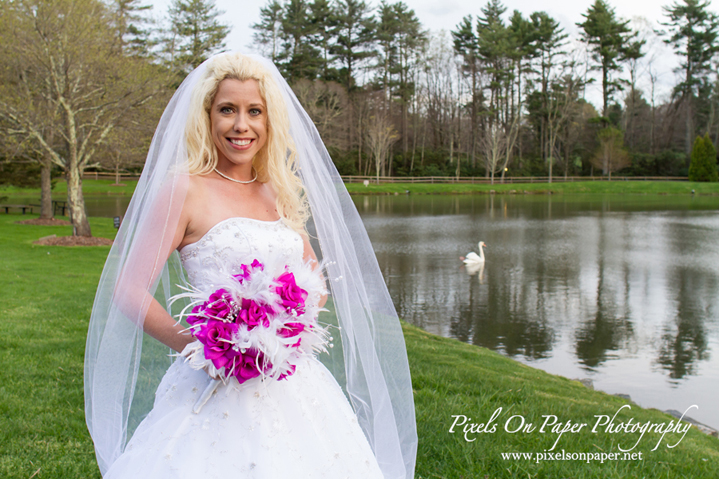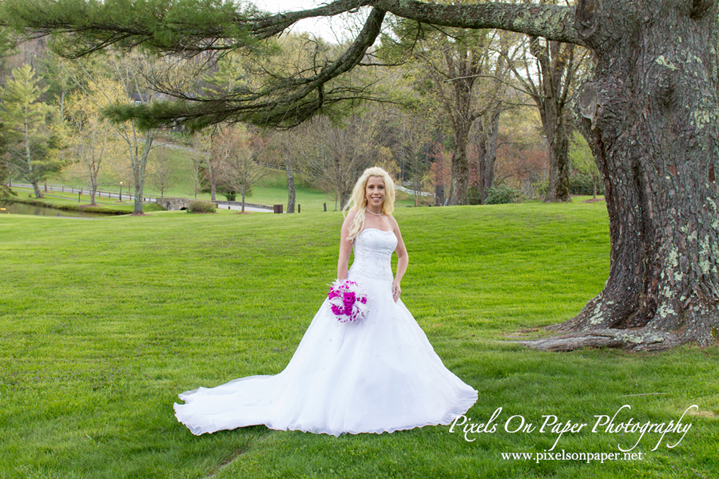 Sarah had her hair styled near her home in Bessemer City, NC and then made the drive to Blowing Rock, NC for the session. It is a beautiful spot and where the couple got married a month later, but on this day – wait for it – it rained. Again. In between showers, we carried the dress and veil and ran to the cars, waited for it to stop and then jumped out and did it all over again. It was memorable to say the least and honestly more fun than we expected. And Sarah is so beautiful. Her gown, her flowing locks, she was part princess, part mermaid, part woodland fairy and all bride.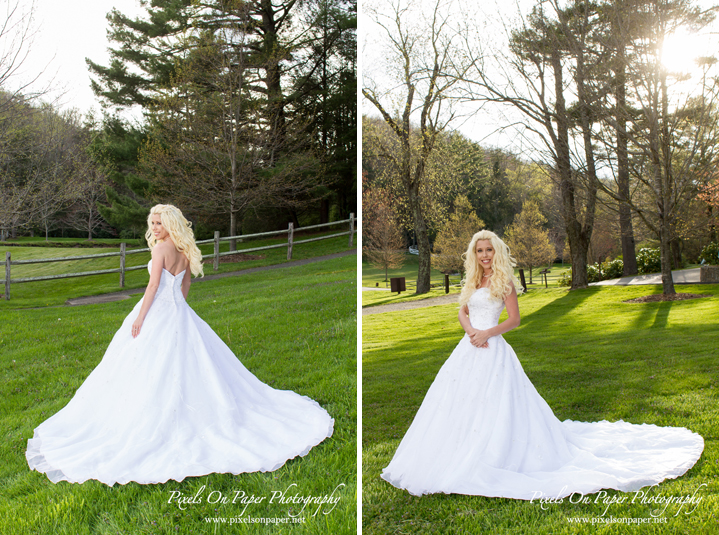 One of the other reasons this session was memorable and fun was that her father, a retired military officer of 30+ years, and sister came with her to the property in Blowing Rock. They were a perfect addition to the day. Dad decided to come when he heard that 2 of his 4 daughters were driving that distance for the shoot and he wanted to follow them home to make sure they made it. Don't you love this guy? Big and mighty, but a tender father of 4 girls who are all "Daddy's Girl." He carried the veil, the bouquet and even held our lights against the wind.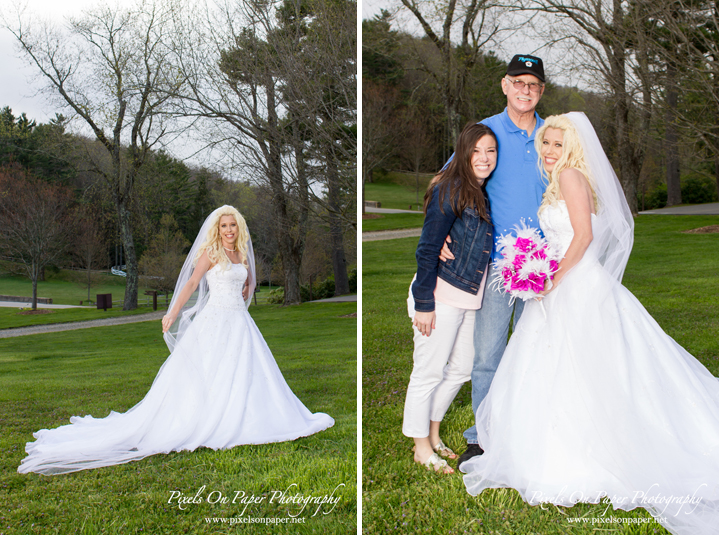 It takes a village sometimes to create a bridal shoot, but this one had the right crew and a happy ending. Stay tuned to see the engagement and wedding photos for Sarah and Daniel. We cannot wait to share.