Experts say repeatedly that couples should remember to put their marriage first, even when kiddies come along — sometimes especially when the kids come along. You have to remember why you fell in love and what you give each other and that marriages that last come from a unified couple. Ryan and I totally embrace this concept and demonstrated it recently when we photographed the Graybeal family. We made a point of capturing just Mom and Dad. They were once, after all, just Crystal and Adam.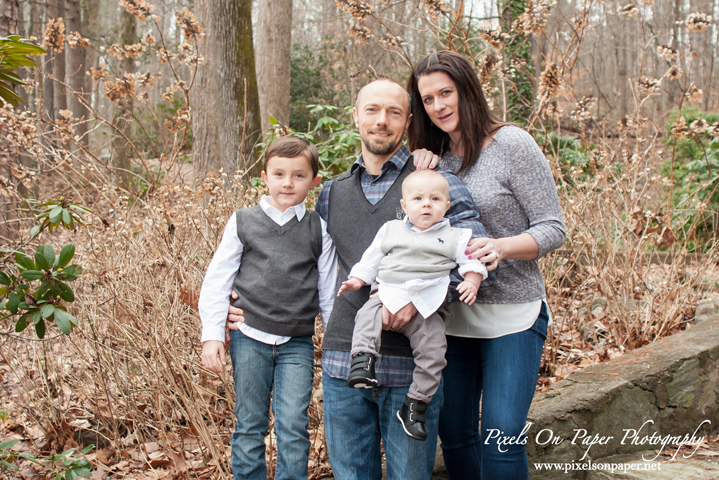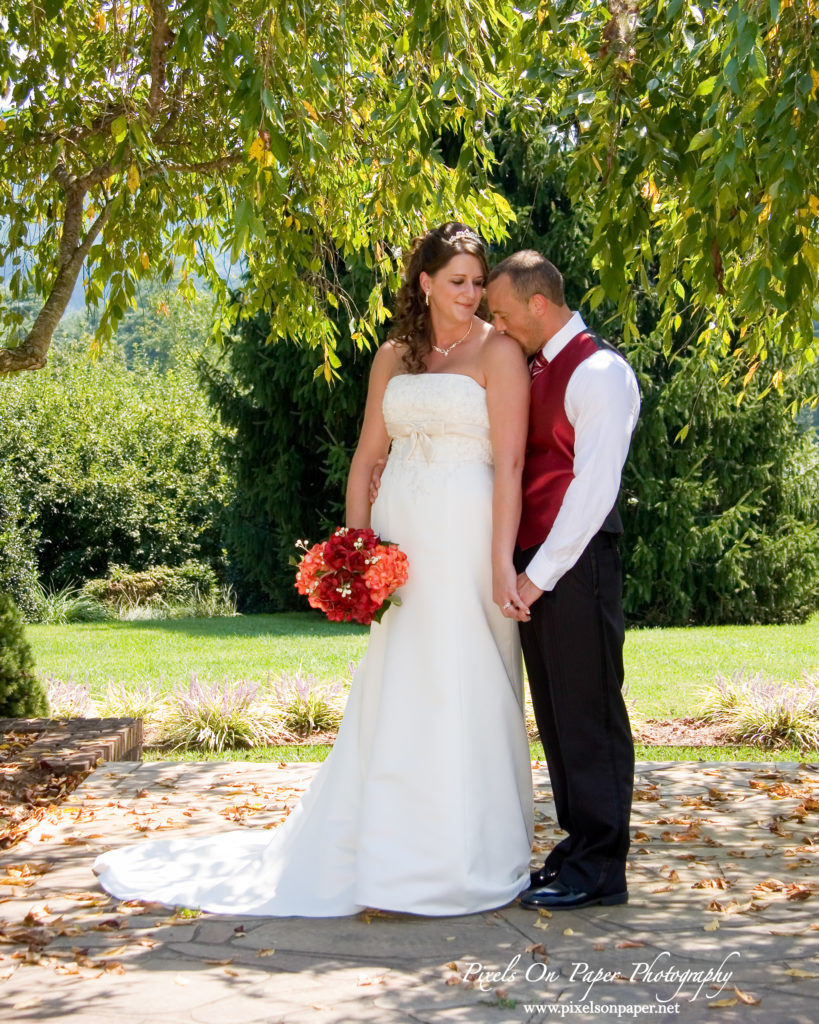 We last photographed Crystal and Adam Graybeal for their wedding. Now, seven years later, there are two boys, big brother Colton and seven month old Landon. It's pretty special to see and photograph them now as a family unit. As I mentioned though, getting new photos of just Crystal and Adam together again was a must. So many couples once they become parents neglect having photos with each other. We think it's just as important to document the heads of the household for future generations as it is to photograph the unit as a whole.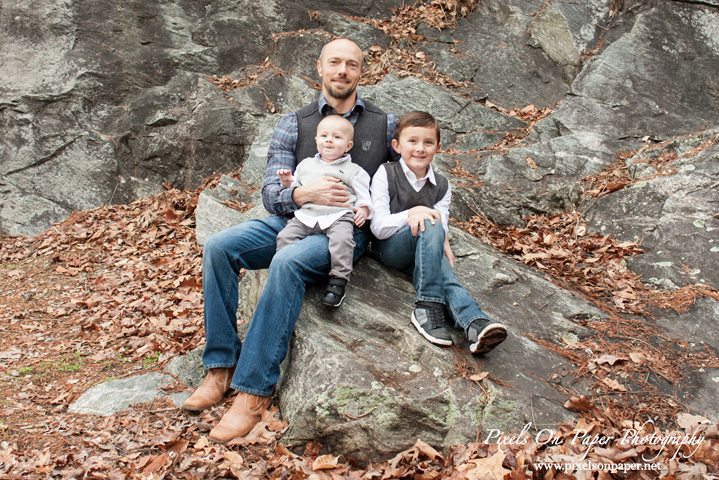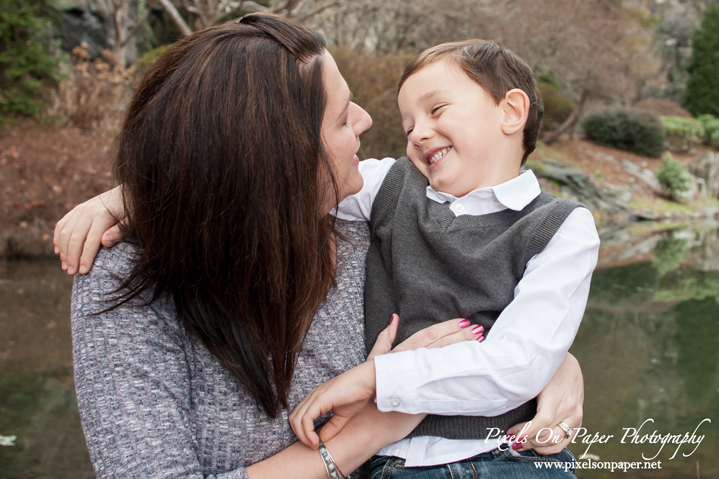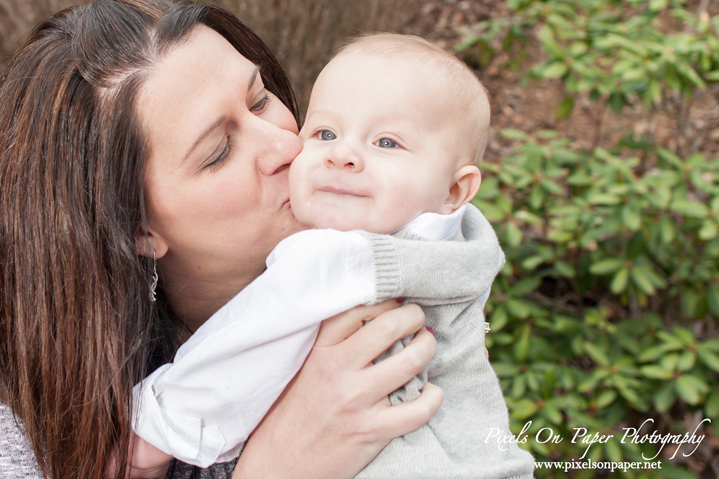 It didn't feel like 7 years had passed since we got to hang with Crystal and Adam. The fun, laughs and teasing seemed to pick back up right where we left off. This time we were able to make friends with the new "little Graybeals." Colton was a little shy upon first meeting us. After a few clicks of the shutter though, Ryan took him on a little exploration adventure through the nature trails, and that kid was shy no more. We were now a part of his entourage. As for wee one Landon, he won us over with his drooling grins and very expressive eye brows.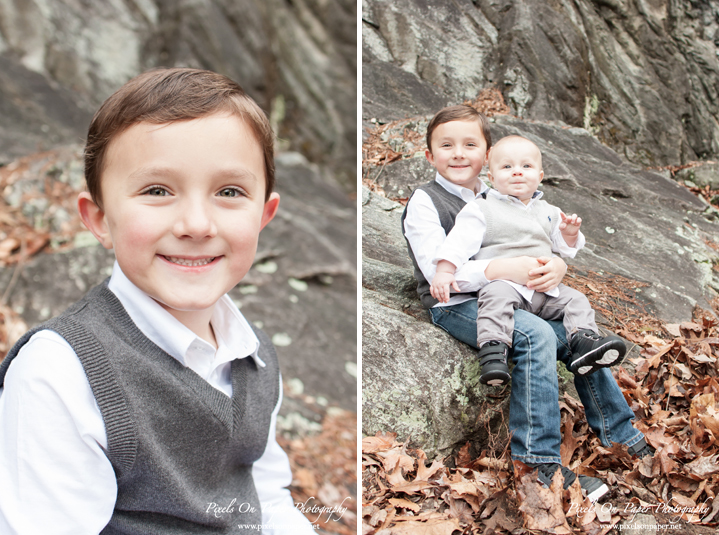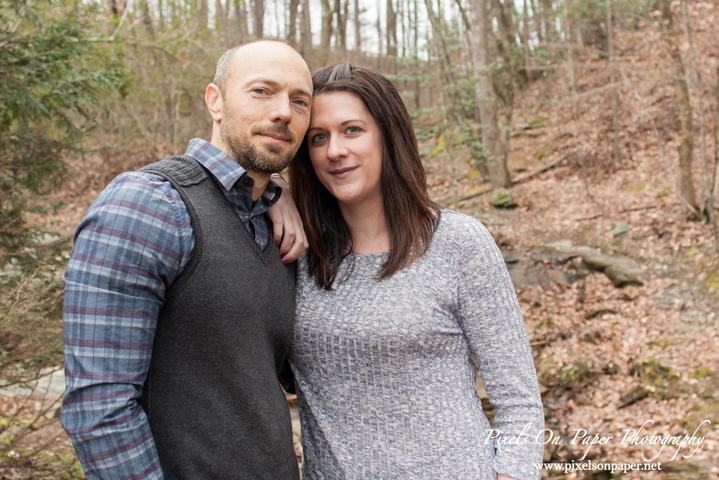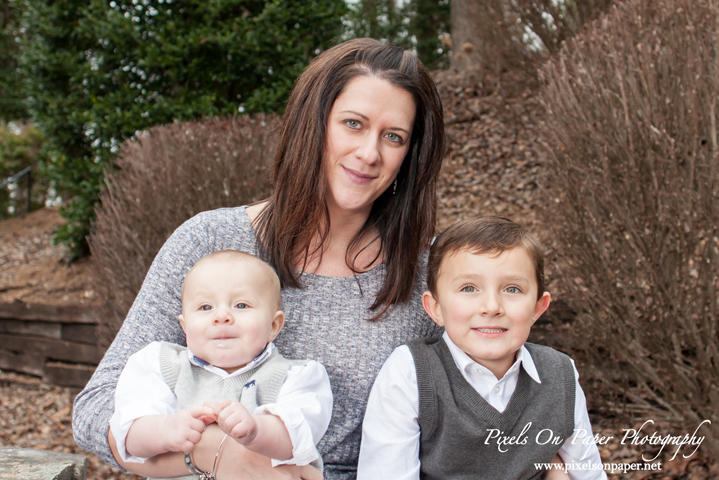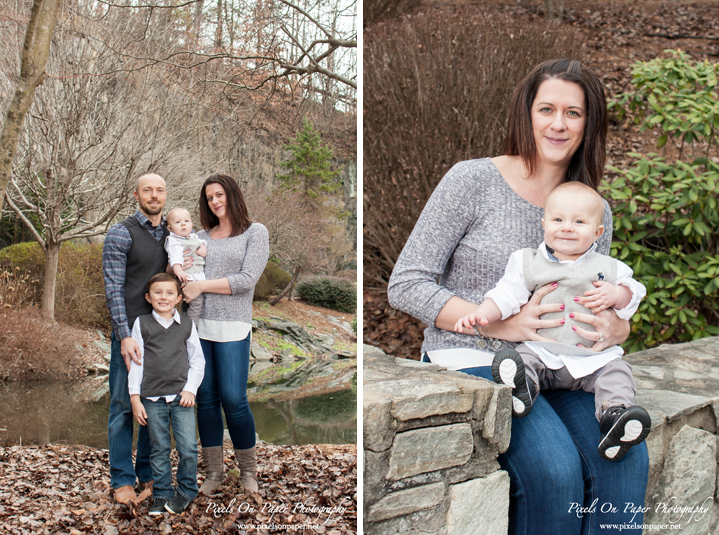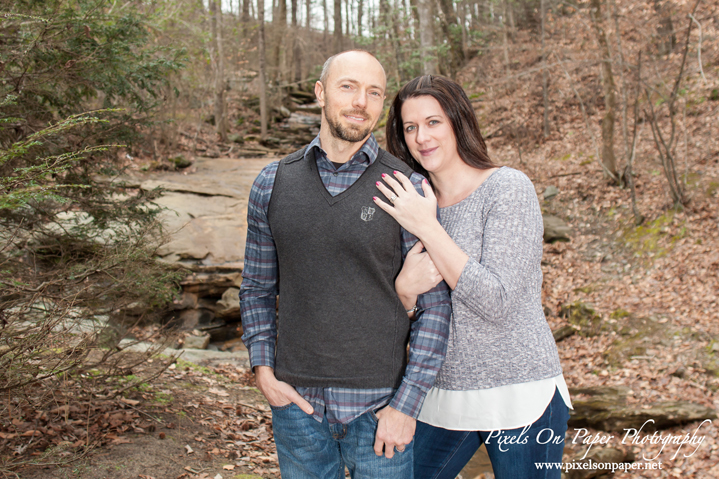 Save
Save
Save
We love a winter photo shoot and seeing the strength of good couple and their growing family out in it. Much love to burgeoning family units out there and forget the seven year itch! Love that works never gets old.
We love family portraits whether they are set in the studio, the great outdoors, a specific location like the mountains or high country, or on our property in our outdoor portrait garden. Pixels on Paper photographs, engagements and weddings, brides, and special events and portraits  of all kinds in our Wilkesboro, NC studio. We would be honored to meet with you, learn about you and your family and be a part of taking special portraits that will become, we hope, family heirlooms.