The Polands have 4 kids, fourteen grandkids, 2 dogs, a donkey and 2 horses. LARGE. They are spread out all over the country so capturing these photos was a one day thing and everyone in the family, pets and all, were there.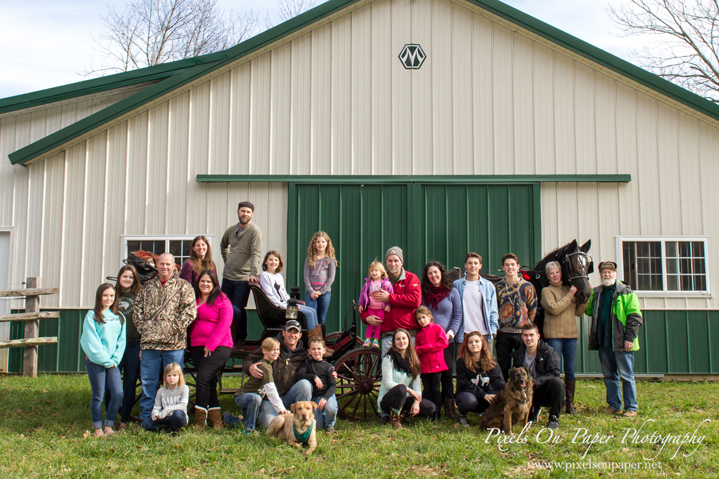 We met James and Judy one night while dining outside at The New Public House in Blowing Rock and liked them immediately. We spent hours on the porch that evening sharing stories, drinking wine and enjoying each other's company. They told us about their large family made up of their kids and grandkids and their farm just outside of Boone. The various members of the clan rarely see each other. One son is in the military and often deployed. Another son lives in Florida. The family is made up of several blended families and the only time in years that they would all be together in the same place and at the same time was a single day in between the holidays. Judy really wanted a family portrait. Who could blame her? One woman, her husband and in a mere few decades…… a cast of thousands!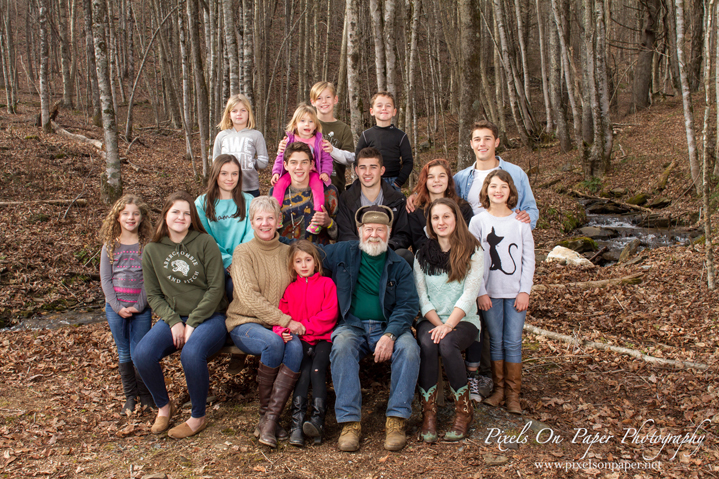 In only a couple of weeks, Judy called us and gave us the ONE DAY and we were off. We love this shot of Judy and James surrounded by their fourteen grand "babies." We found a perfect spot on their farm and all of the colorful clothes the kids wore made it work. 9 girls and 5 boys…… LORDY!! And they were so cute and funny with loads of energy.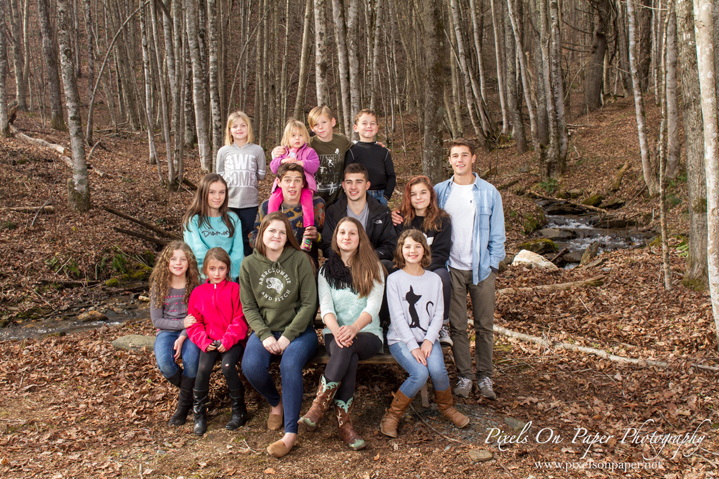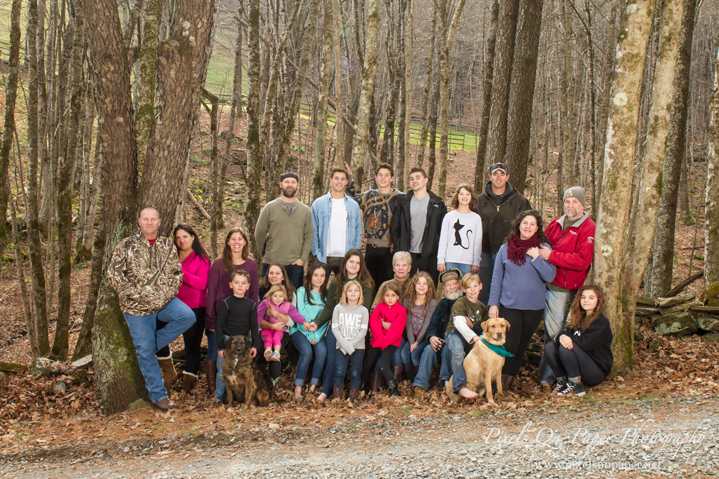 We love family portraits whether they are set in the studio, the great outdoors, a specific location like the mountains or high country, or on our property in our outdoor portrait garden.
Pixels on Paper photographs babies and kids, engagements and weddings, brides and special events and portraits of all kinds in our Wilkesboro, NC studio. We would be honored to meet with you, learn about you and your family and be a part of taking special portraits that will become, we hope, family heirlooms.