SUMMER, SUMMER, SUMMER, SUMMER!
While it's almost officially the end of summer (like it or love it), we took Conner Tevepaugh's 6 month portraits in July of this year at his family's orchard. [For those who follow this blog closely, and we hope you all are!!], Conner's newborn pictures were captured at our outdoor studio in Wilkesboro, NC. This time, since it was in the height of the picking season, we went to them at Tevepaugh Orchards. All of the Tevepaugh kids and grandkids have been photographed as babies and toddlers in those wooden gathering crates along with apples or peaches and their photos hang in the family's orchard house. The basin Conner's in just below was one used by his great-grandmother to hold fruit that were being peeled for canning or cooking. Family members vividly remember her using it frequently. Pretty sure she would love to know that her family is still using this heirloom in photos of the next generation. Connor certainly cutes it up!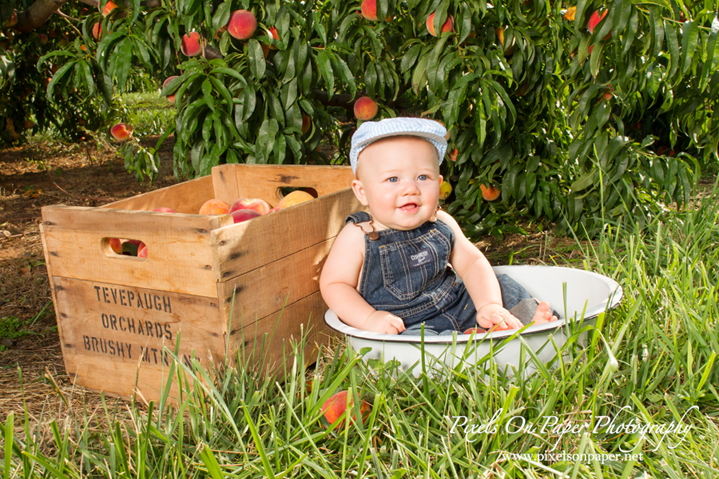 As with all newborn to 6 month, or 6 month to 1 year sessions with babies, the change in them is subtle but still recognizable. Connor, our little "backdraft baby" was tucked into his father's fireman's helmet and gear as a newborn (and in a basket of apples just below). This time around, he was hitched to his grand-dad, Armit.
Because this session took place in their orchard, Armit was keen to participate and had lots of ideas and props and energy. Everything was perfectly ripe and sweet (the color of those peaches was not enhanced, by the way, and the smell of ripe fruit was heavenly). Conner was game to be placed in baskets and all over the orchard.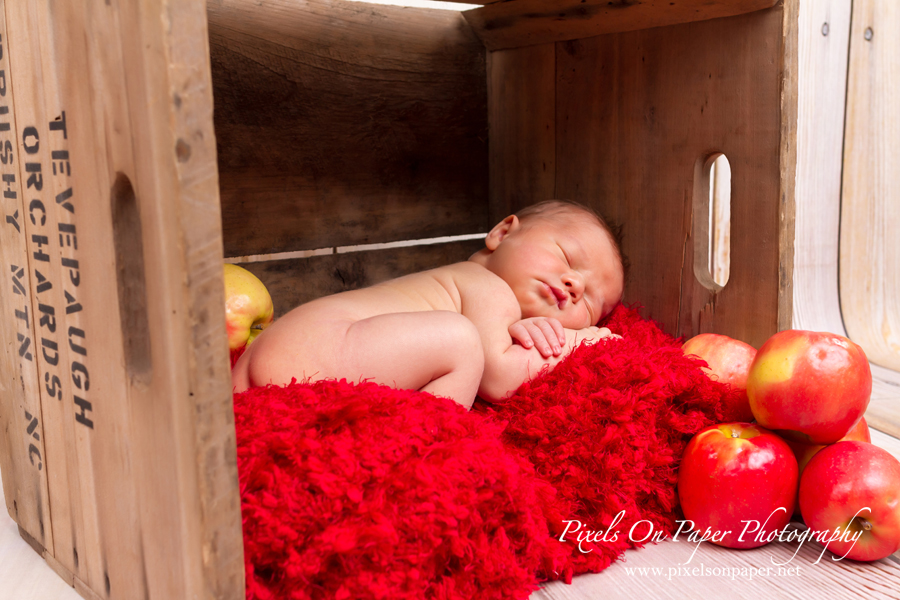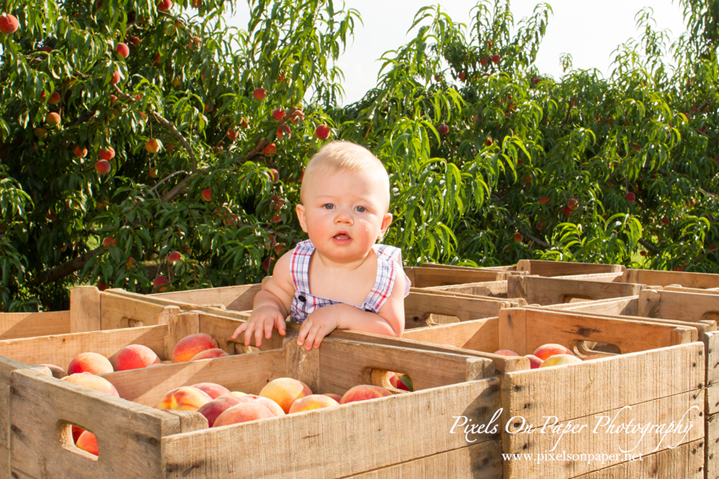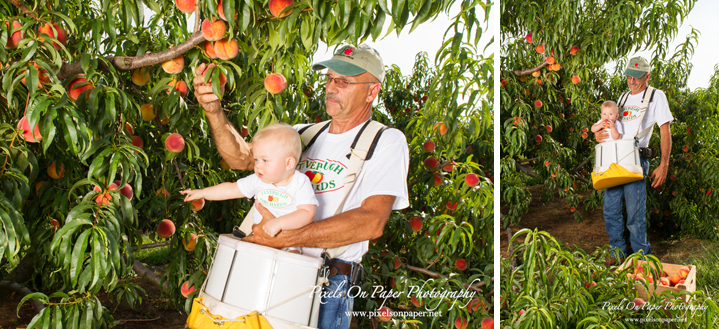 That July harvest time kept everyone in the family busy working day after day on a multitude of tasks and while Connor isn't walking, much less "pulling his weight" just yet – he was interested in sampling the goods and being a part of the mix. Just as the photos of the kids in the Tevepauch orchard house are treasures for their parents and grandparents, these photos will be priceless for Connor and his family someday. And he can show the basin and the crates, maybe even walk the land with his own kids and talk about how fun it was to be a kid among all of that beauty and deliciousness.