We made our start photographing the traditional wedding. The gorgeous bride in a white gown, the handsome groom, the heart-felt vows and whether it was in a church or overlooking a mountain vista, the pictures really were worth a thousand words. What bigger day do you have than your wedding day? And capturing those memories is what we do.
But we have also had the pure, unadulterated joy of capturing weddings with a theme. Some are based on a throwback to another era. Some are based on the bride or groom's family heritage with ancestral touches. We photographed the engagement, bridal and wedding portraits for a couple who LOVED Dr. Who. It was awesome. THEY were awesome. Others just want to give a nod to something they care about whether it's a style or a place or a genre. Whatever your tastes, loves, origin story or favorite band, we will help capture it on film to share for lifetimes to come. Check out a few or our faves below!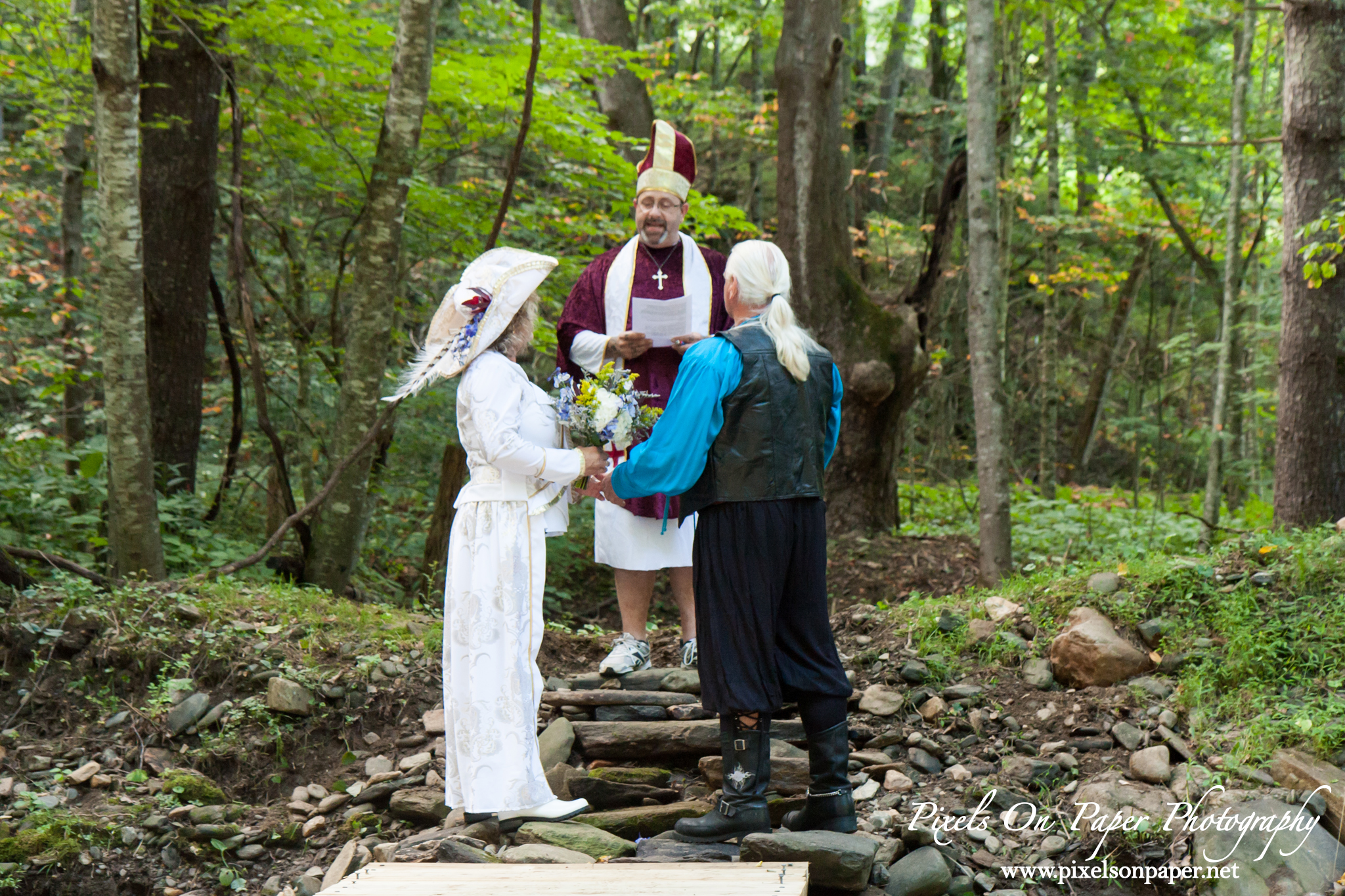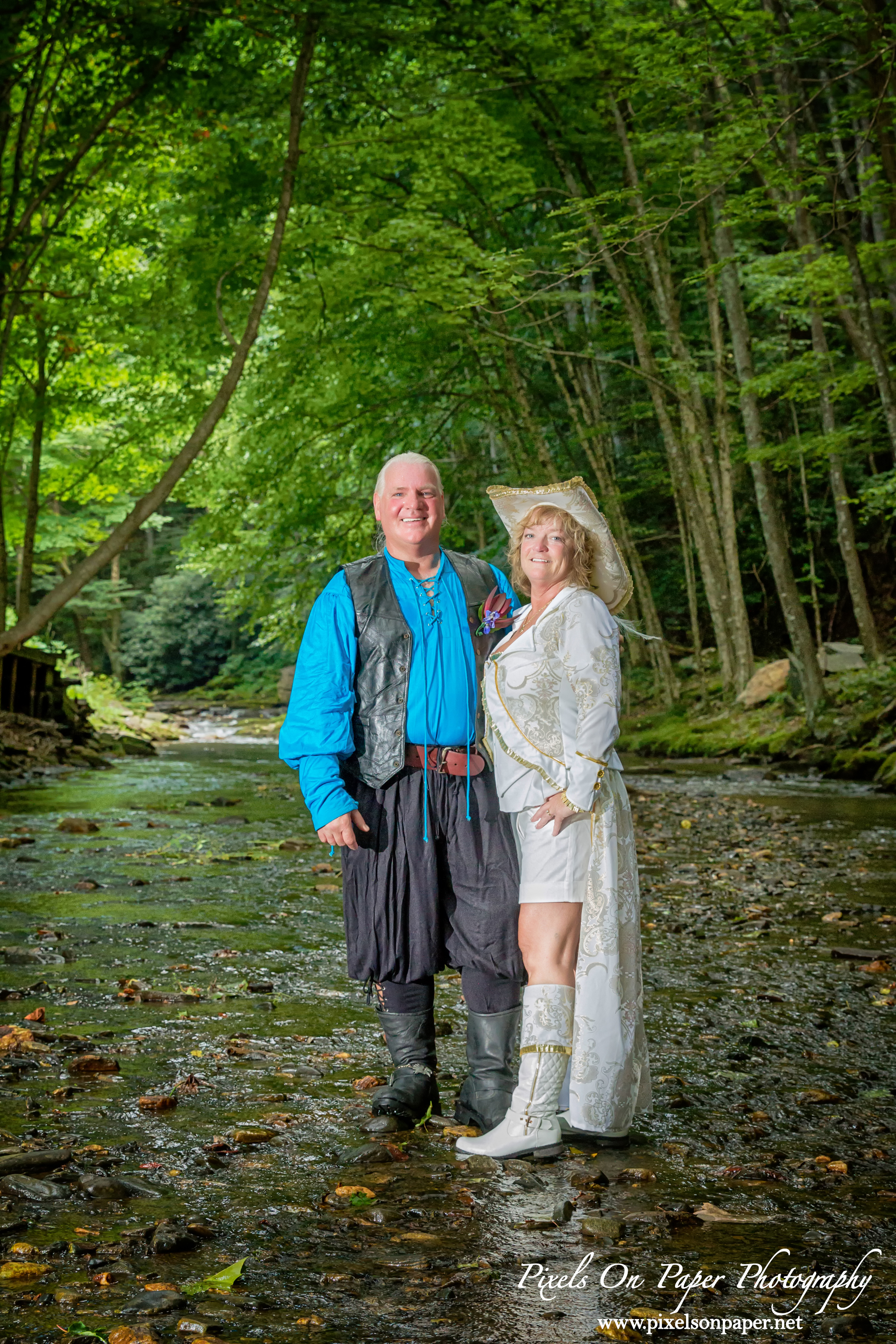 Above: A Pirate Wedding in the forest. What a fun group!
Below: A Rock-a-Billy Wedding done up right with every detail.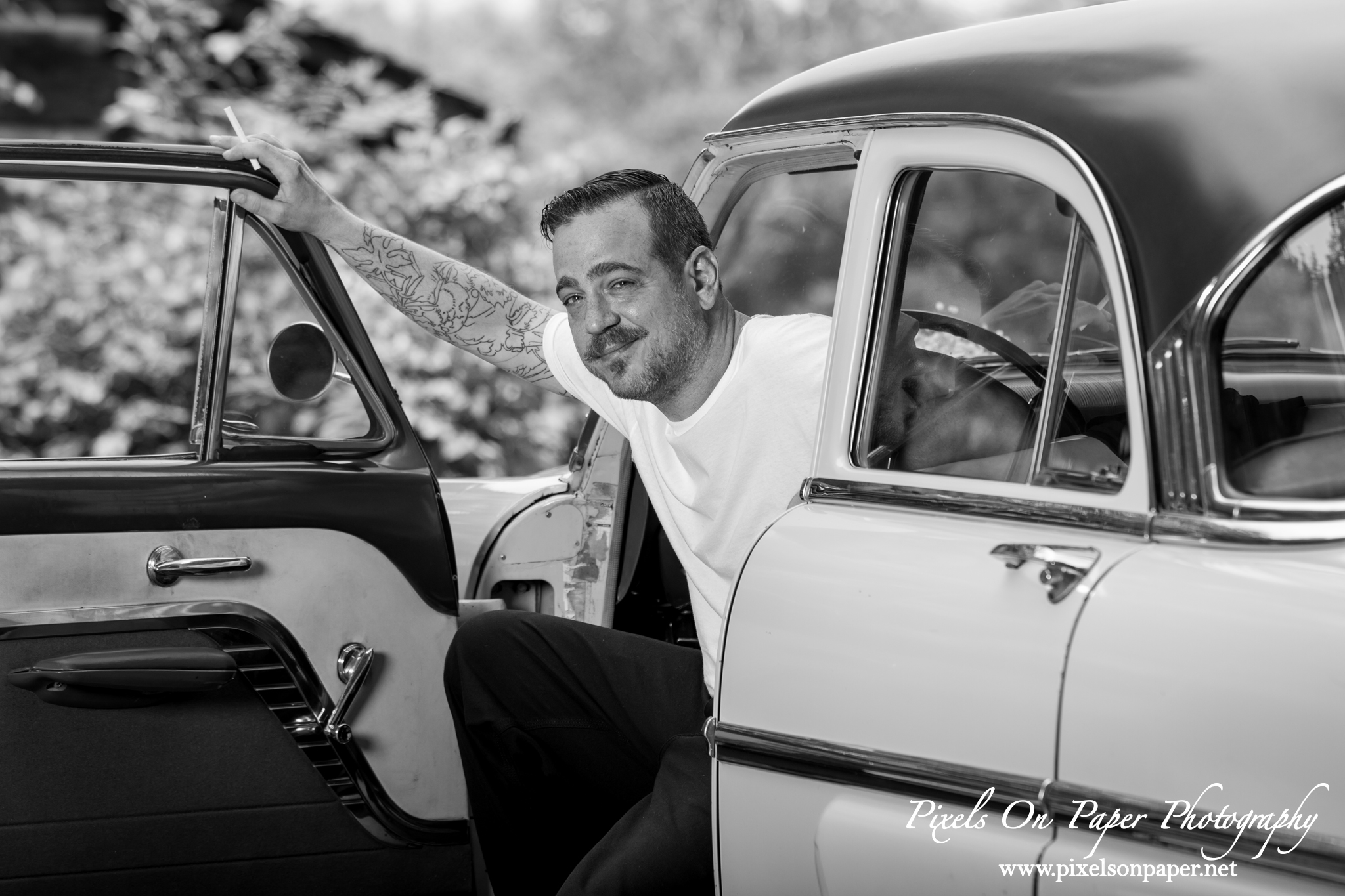 Below: A Mexican Fiesta. …. Kidding. Scottish Highlands all the way. It was elegant and even the fog rolled in to go with bagpipes, kilts and heather.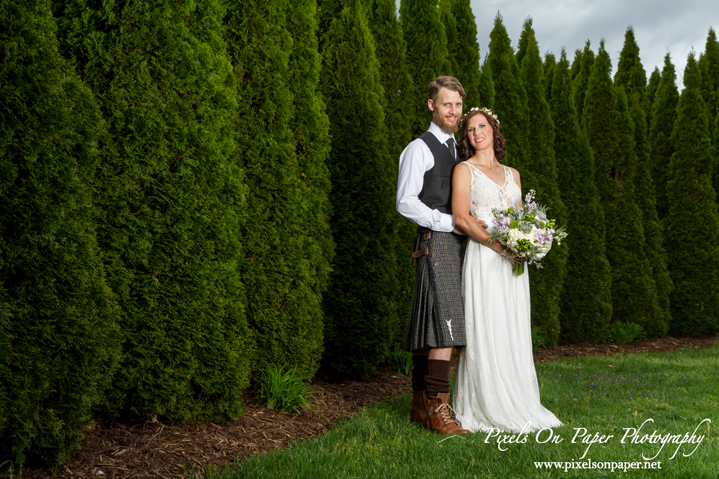 The Scotch-Irish, and British Isles, often make an appearance. We are a country of immigrants afterall and seeing those traditions celebrated is transporting. It's as if everyone at the wedding has gone back in time.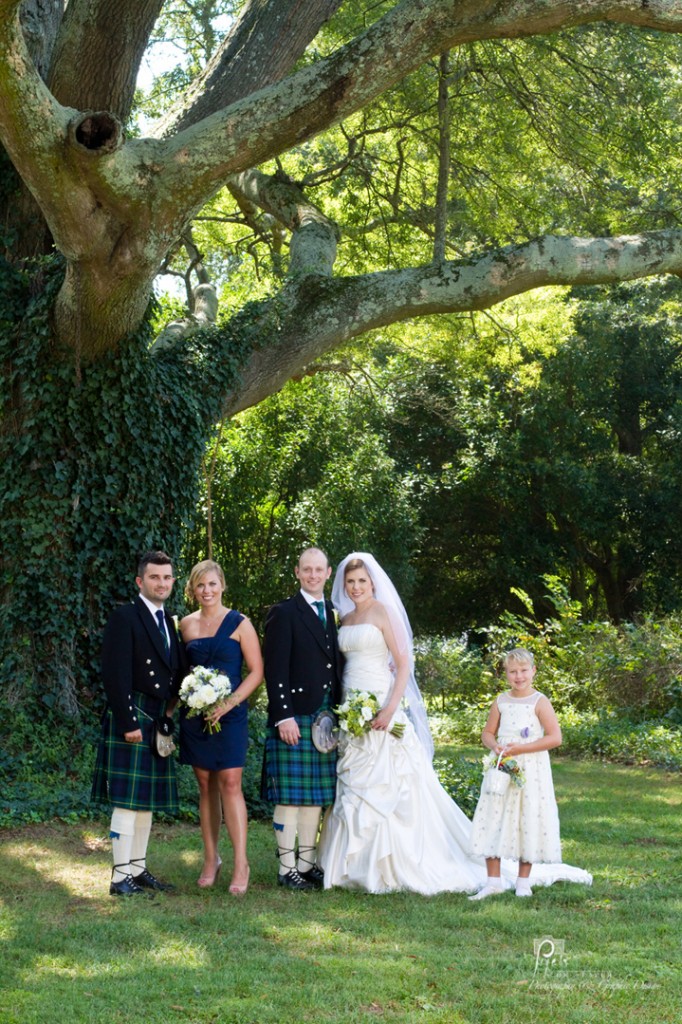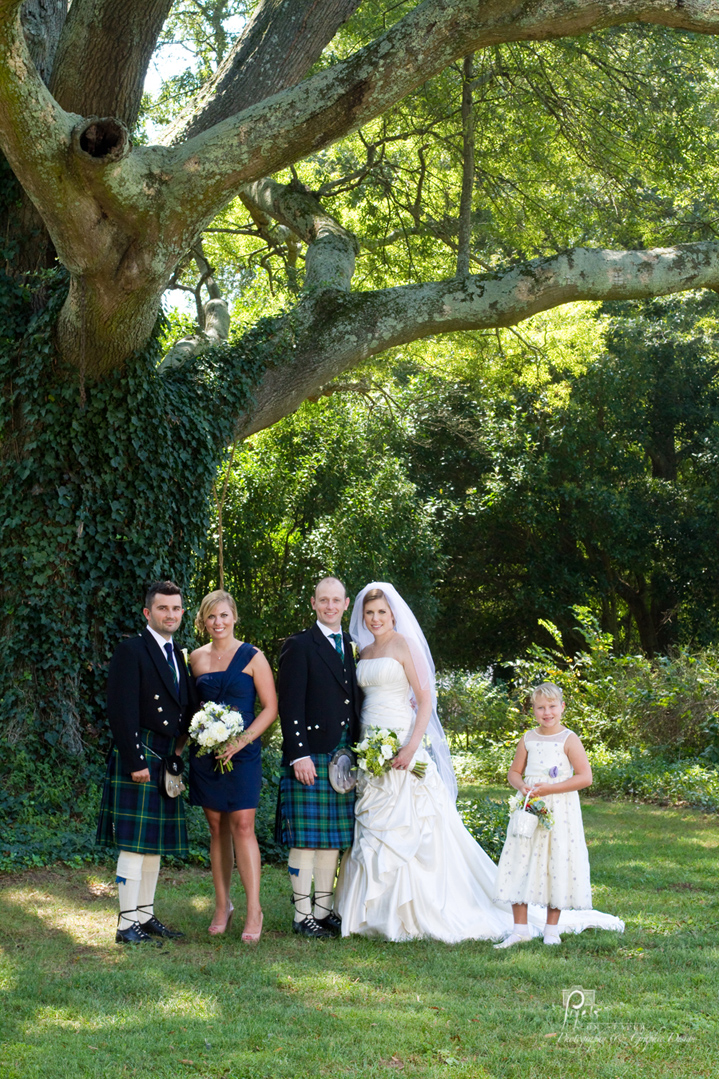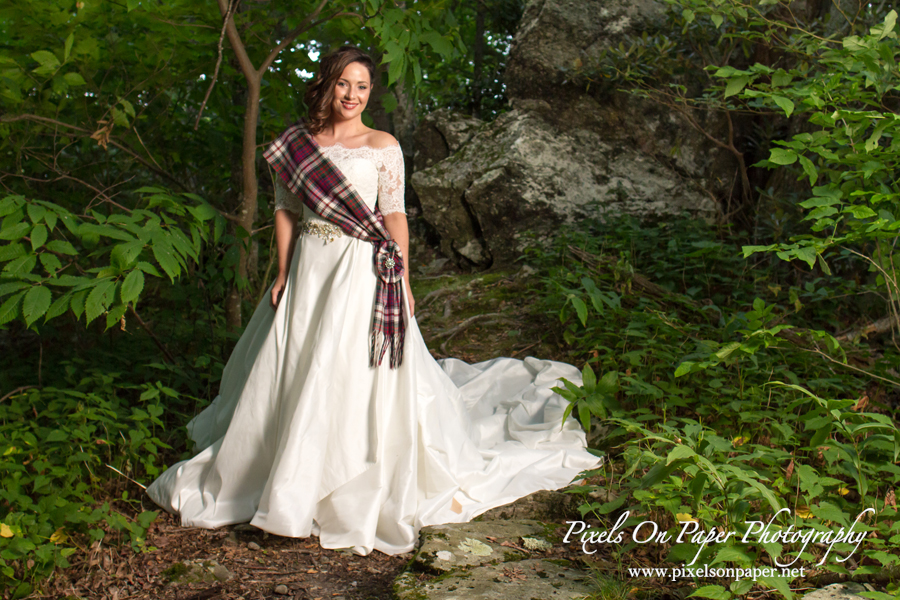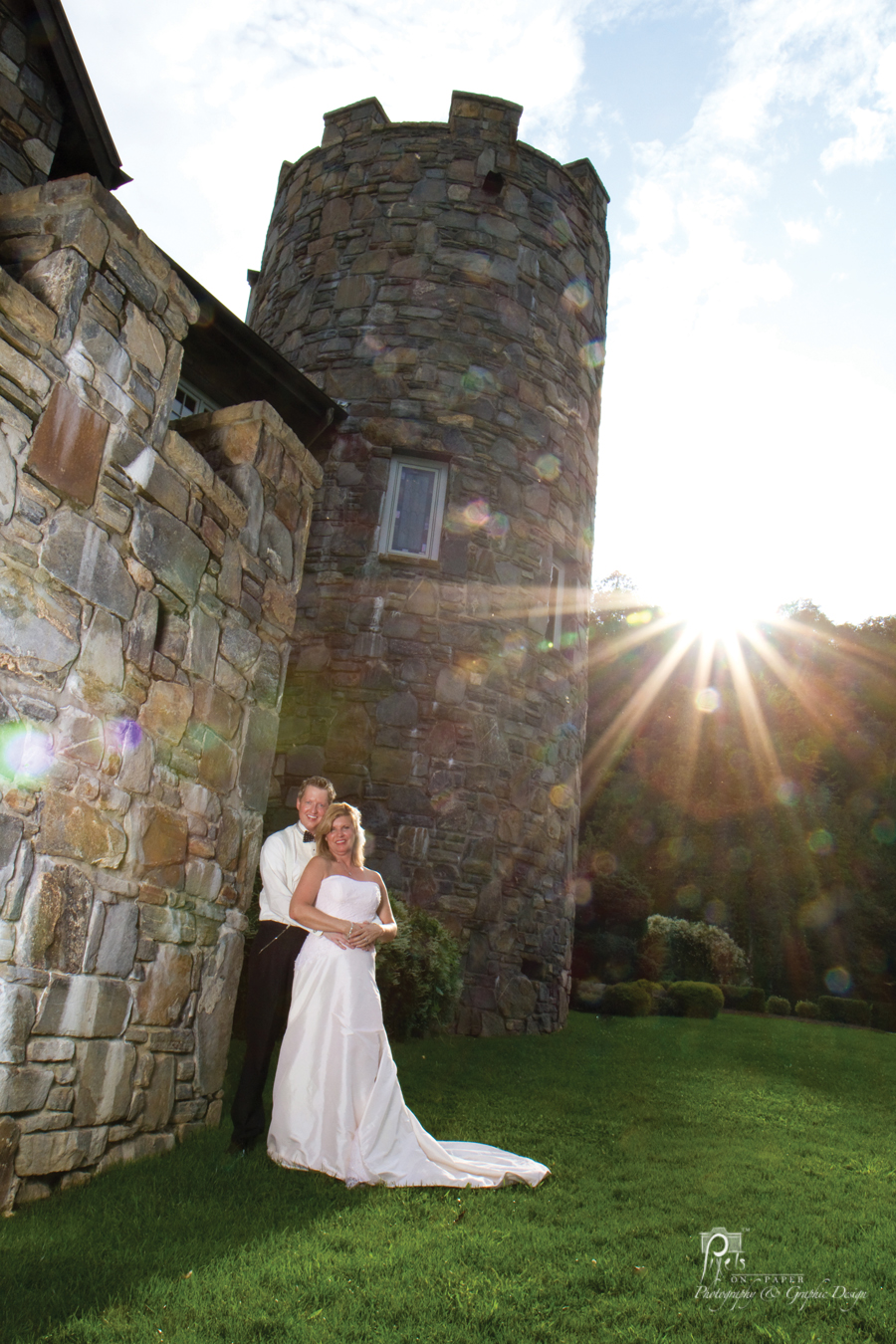 The Fleur de Lis – so French, so New Orleans, so retro and cool. We LOVE those couples who just say, "This is WHO WE ARE. These are the things that we care about or that make us happy or brought us together and we want to celebrate and share it with everyone."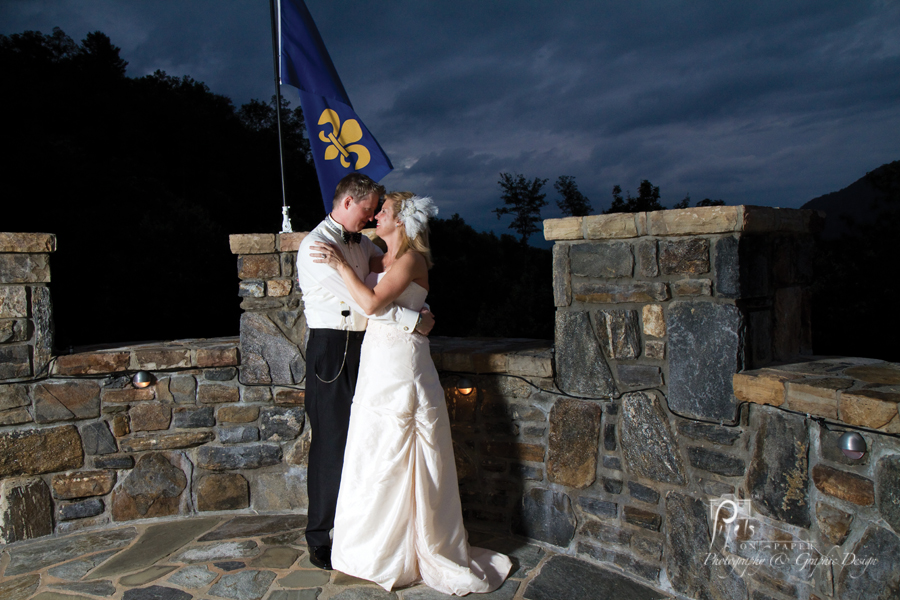 We love family portraits whether they are set in the studio, the great outdoors, a specific location like the mountains or high country, or on our property in our outdoor portrait garden. Pixels on Paper photographs, engagements and weddings, brides, and special events and portraits  of all kinds in our Wilkesboro, NC studio. We would be honored to meet with you, learn about you and your family and be a part of taking special portraits that will become, we hope, family heirlooms.
All photos are ©2018 Pixels On Paper. Do not copy, crop, or remove watermark.