I'm sorry, but this child has the coolest name……. and no offense to the other sweet babies we photograph who have wonderful names.  Penelope Jo, though, you have to admit, is pretty rad. Penelope is sweet, makes me think of pink, satin, Paris, ballet and all things feminine. Jo says rock star, music lover, grounded, earthy and incredibly cool.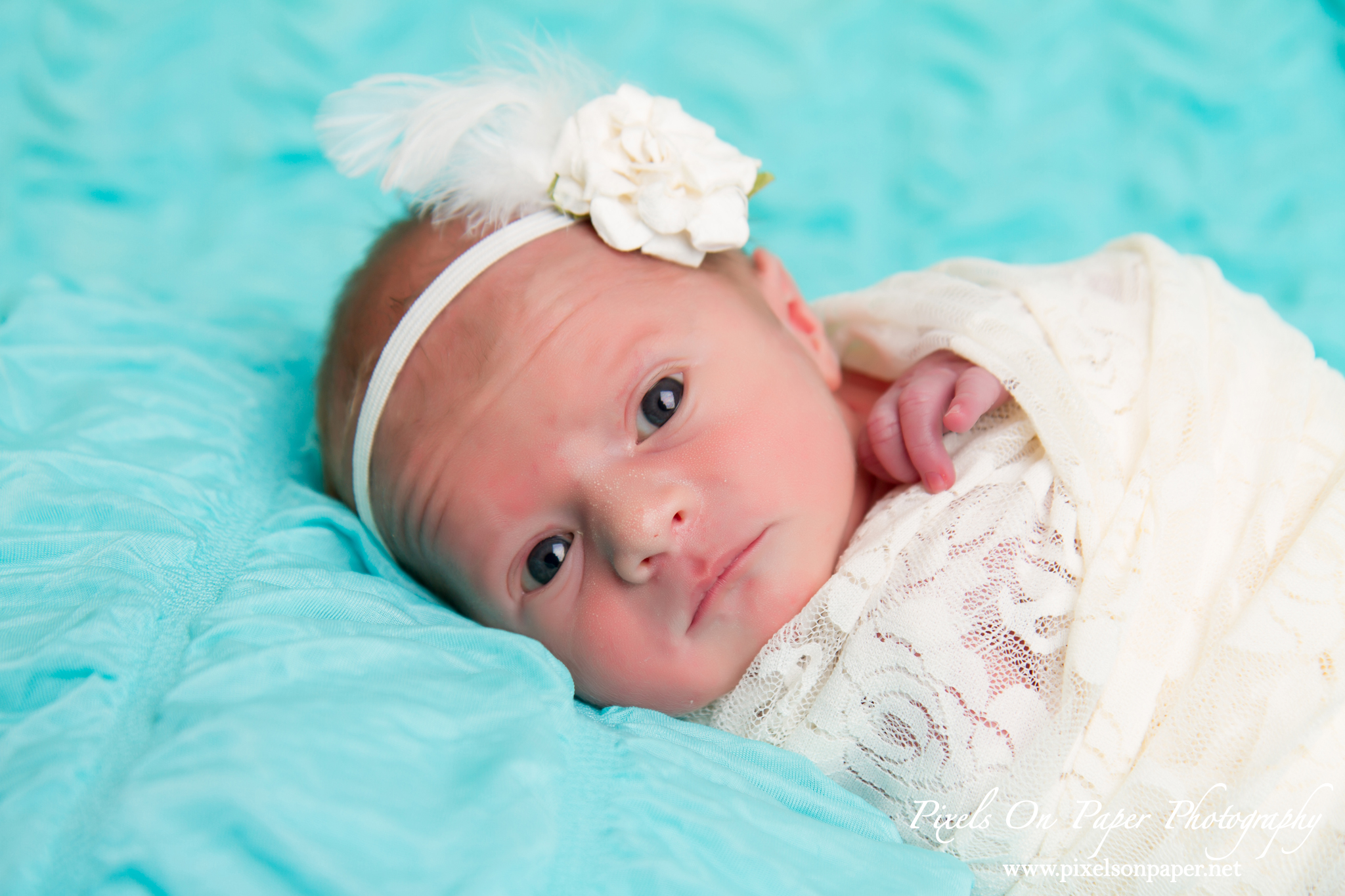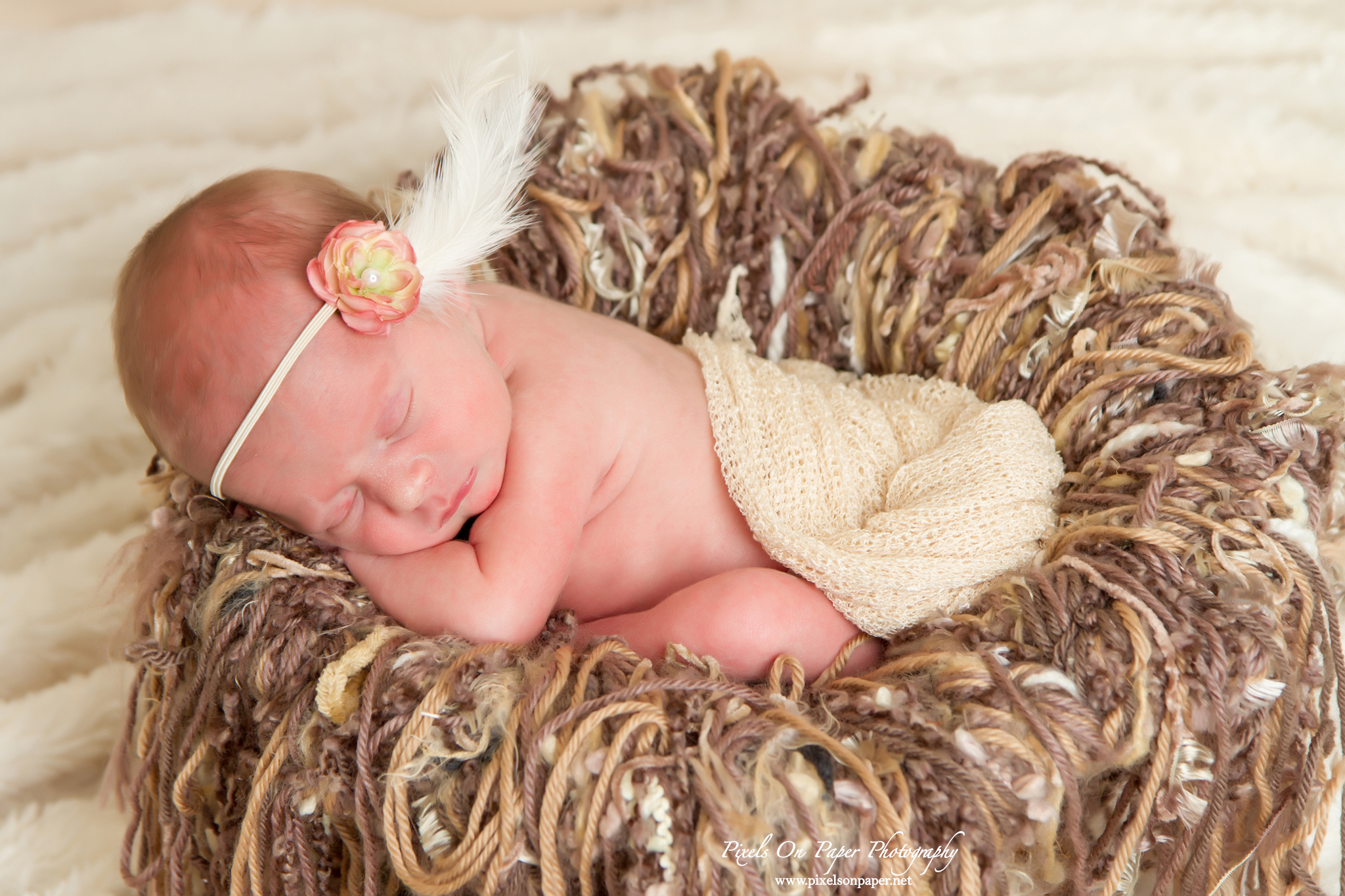 Penelope Jo was born
February 28th
at 4lb 12oz – a miniature gift and one month early. While small enough to put in your pocket on the way to grab lunch, she was completely healthy and discharged before her mom. I KNOW. "Look out, people!! I've got stuff TO DO!!" At only 8 days, Whitney and Preston brought this little jewel to our studio for their first ever photo shoot as a family of three. She took my breath away. How can something so teeny pull your heart out of your chest? But she did and I was only the latest. Her parents and grandparents are doing all they can do not to gobble her up.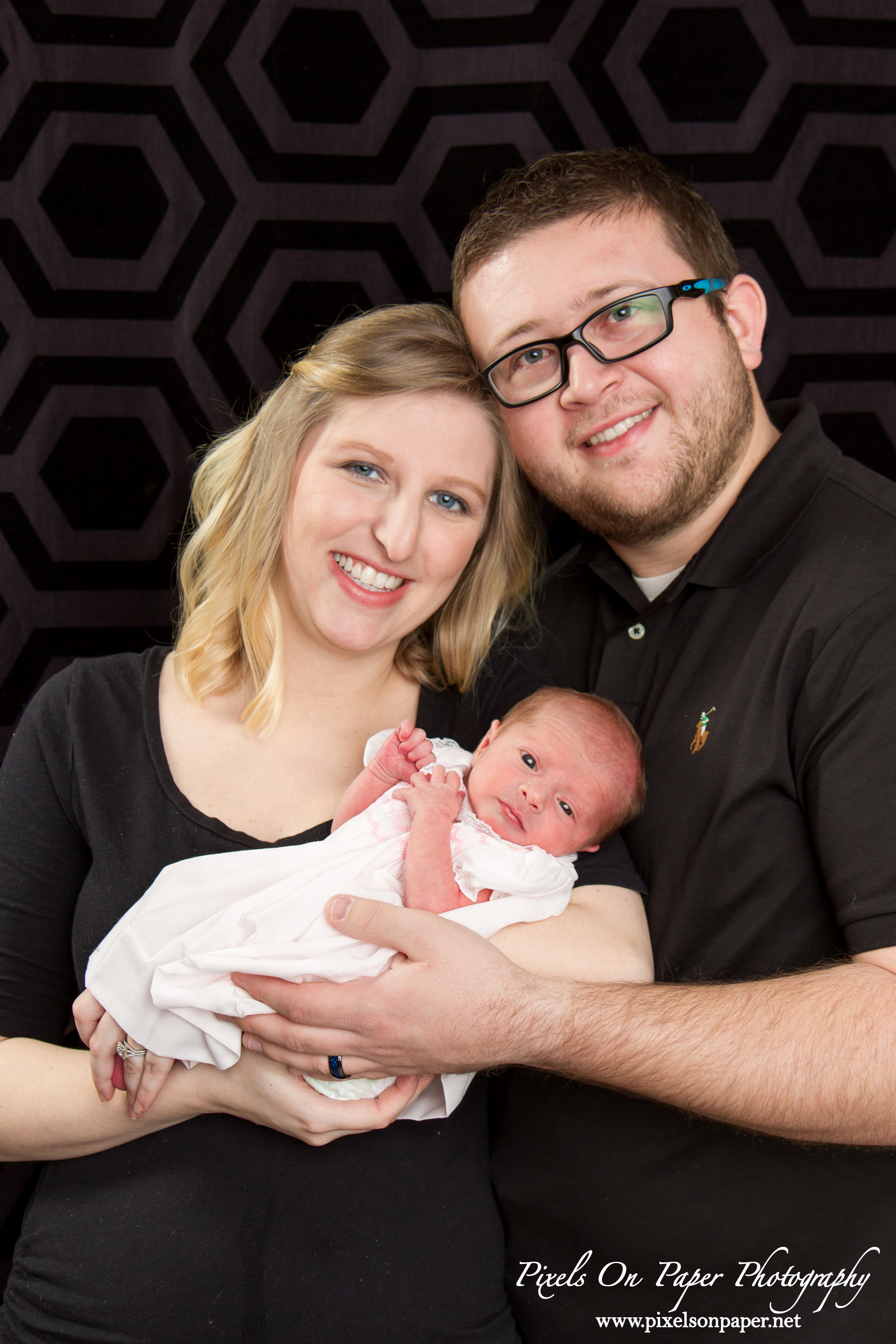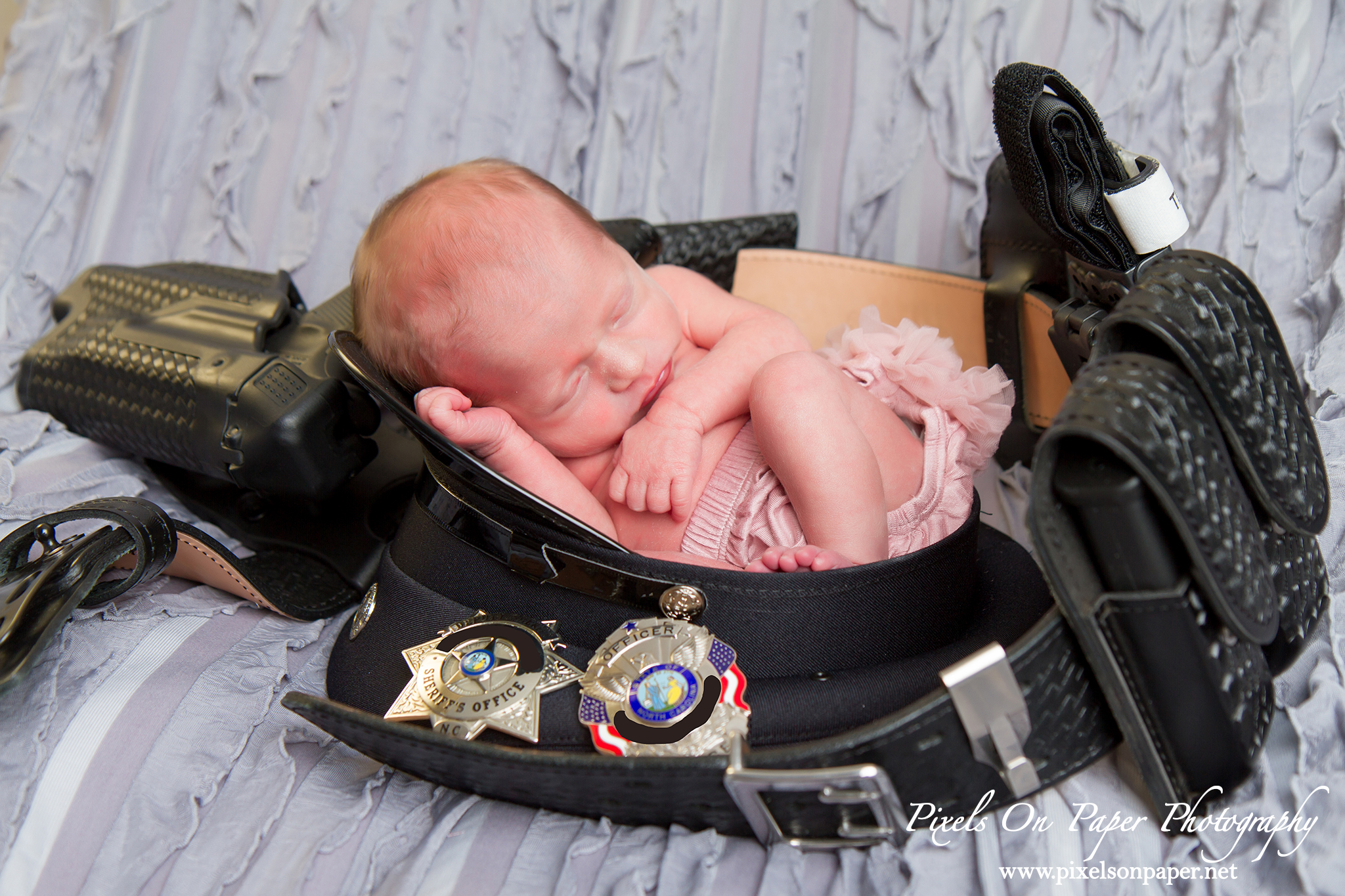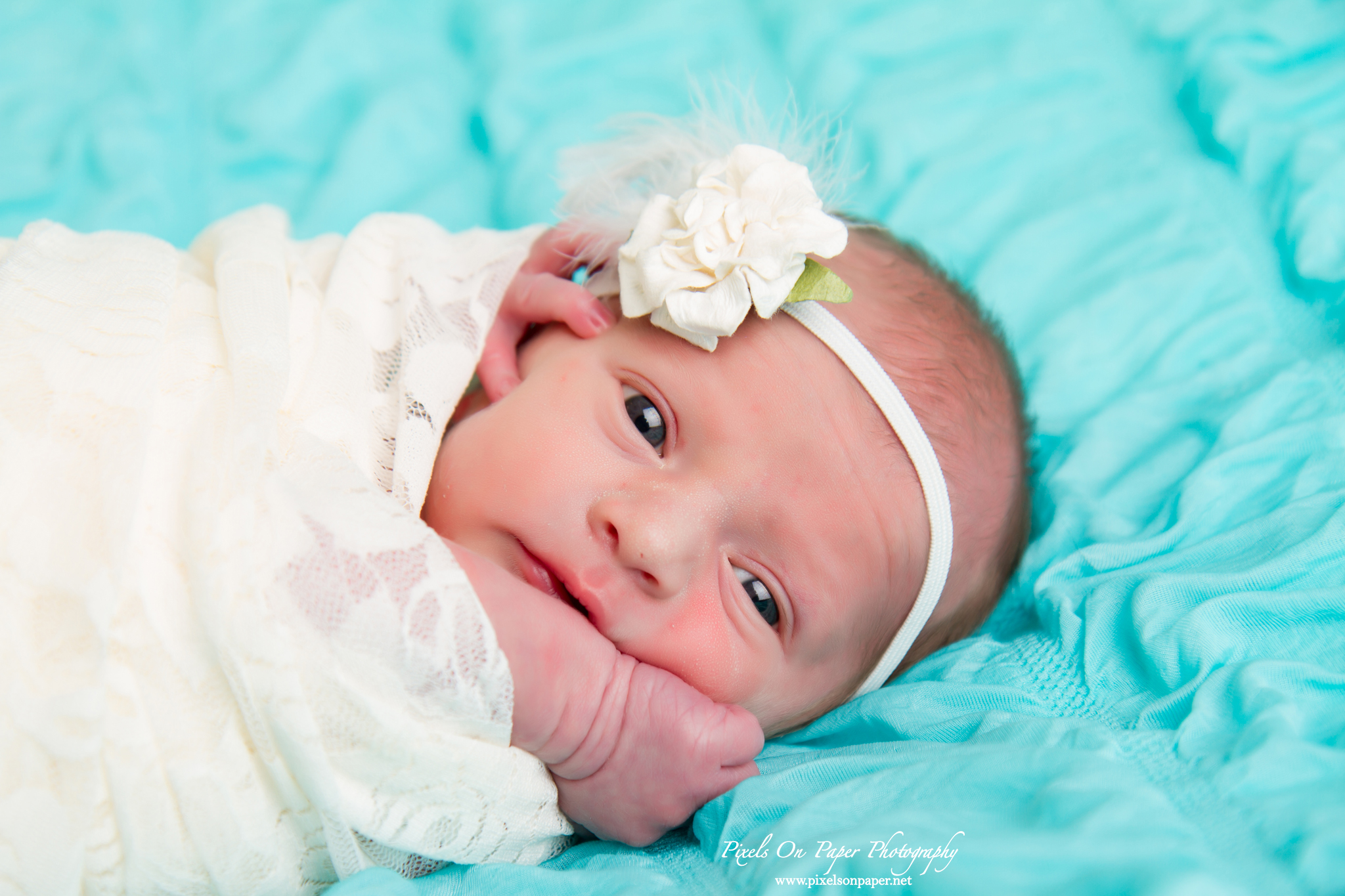 We photographed Whitney and Preston's
engagement
and
wedding
and watching them gush over Penelope Jo was incredibly sweet. She may be the smallest newborn I've photographed – both adorable and beyond cooperative. In fact she was so good that I didn't want to stop photographing her as she slept peacefully. No matter what props or positions we put her in, she would bend like a reed and as cutely as possible.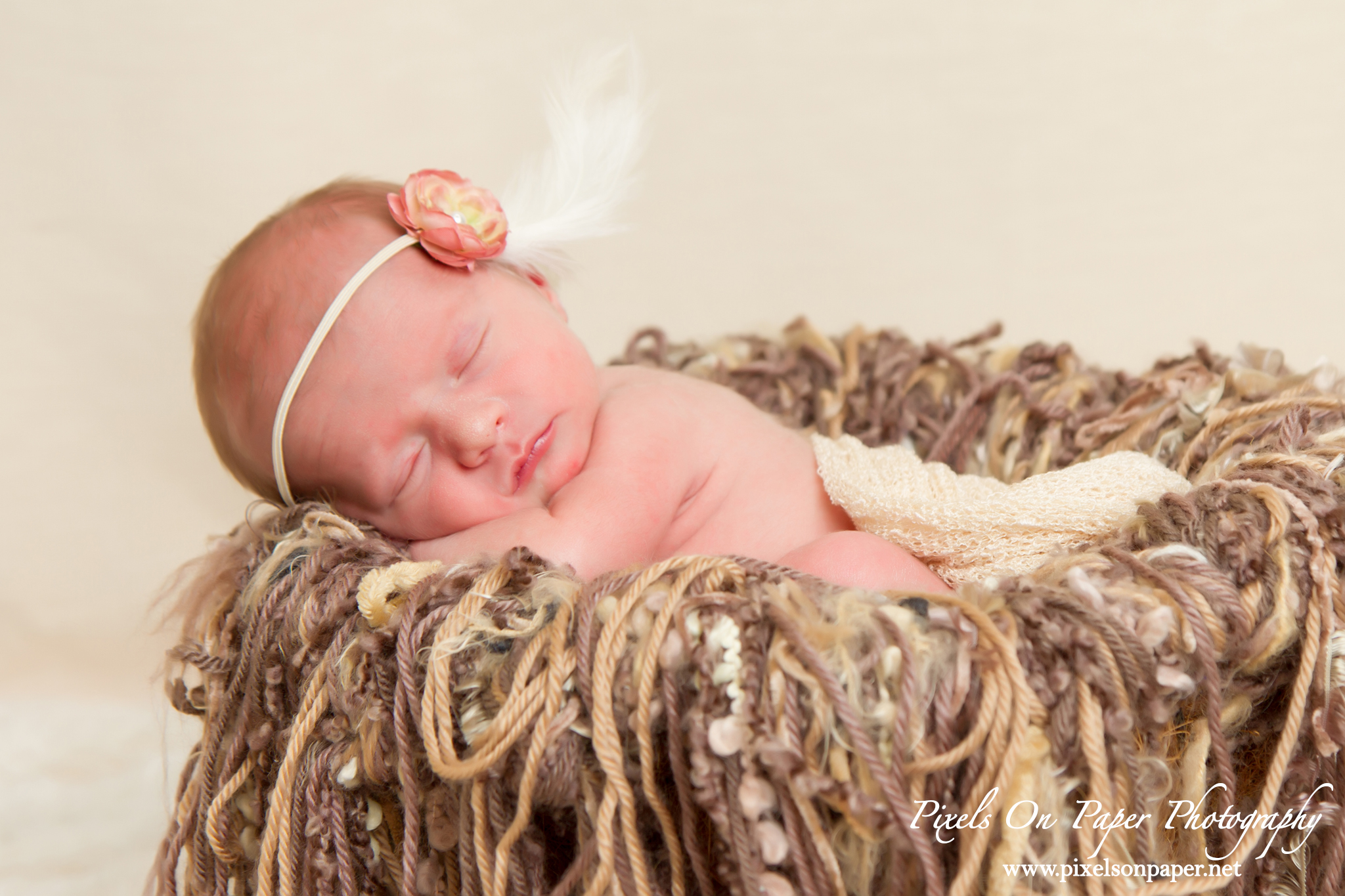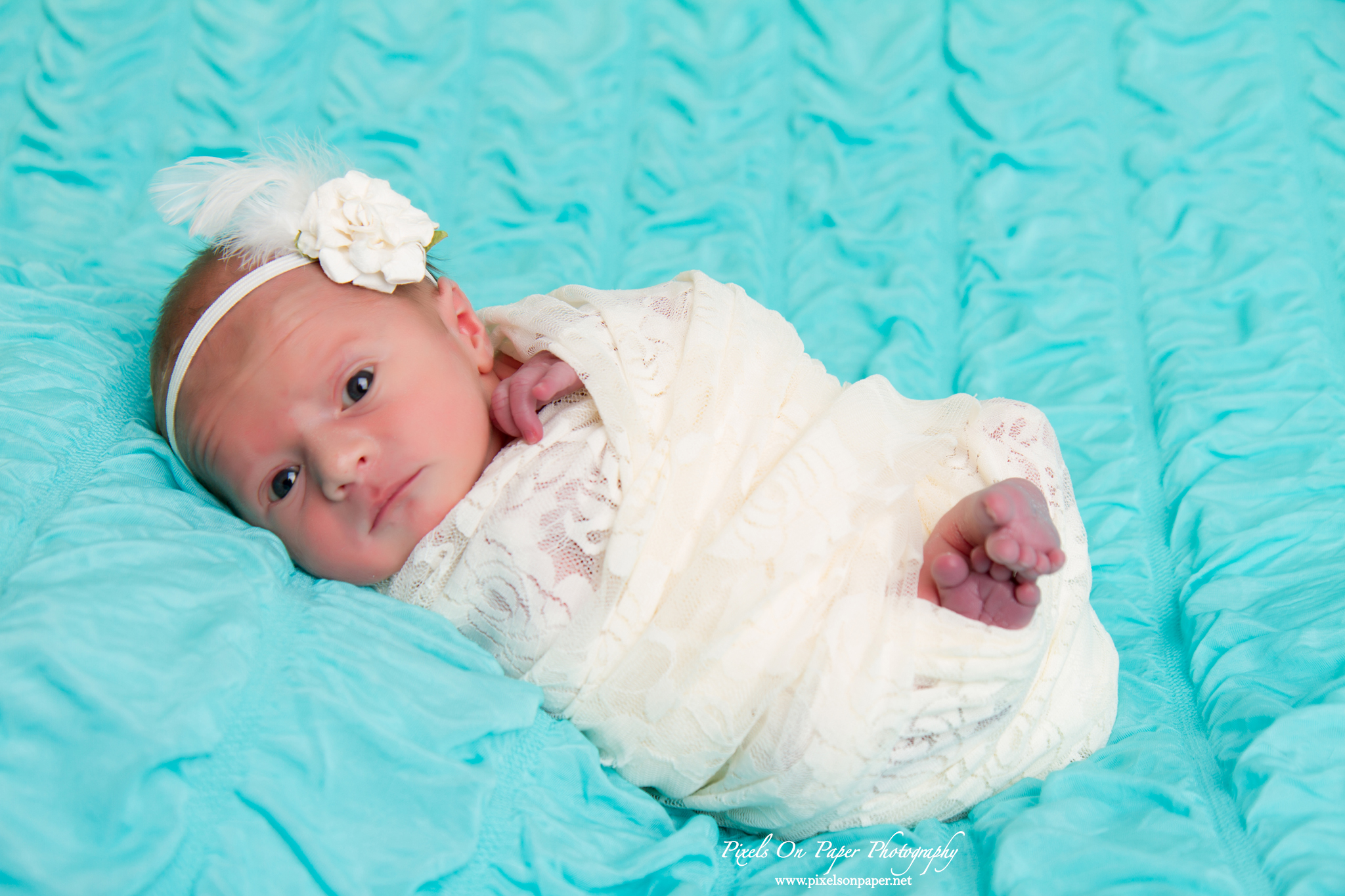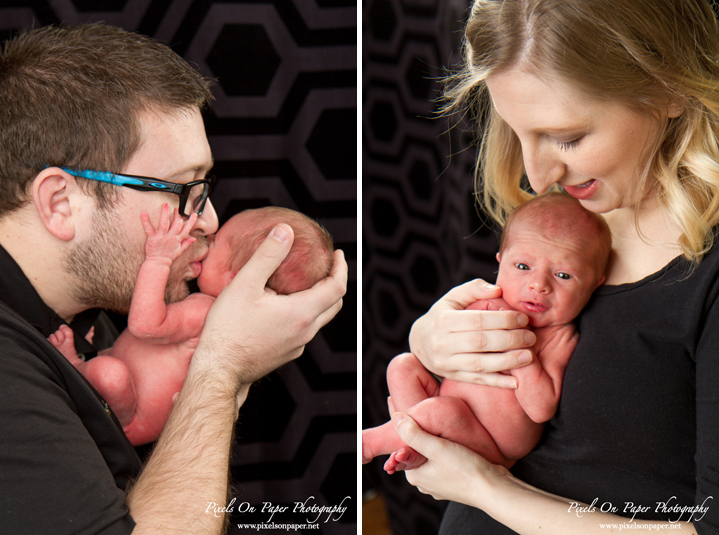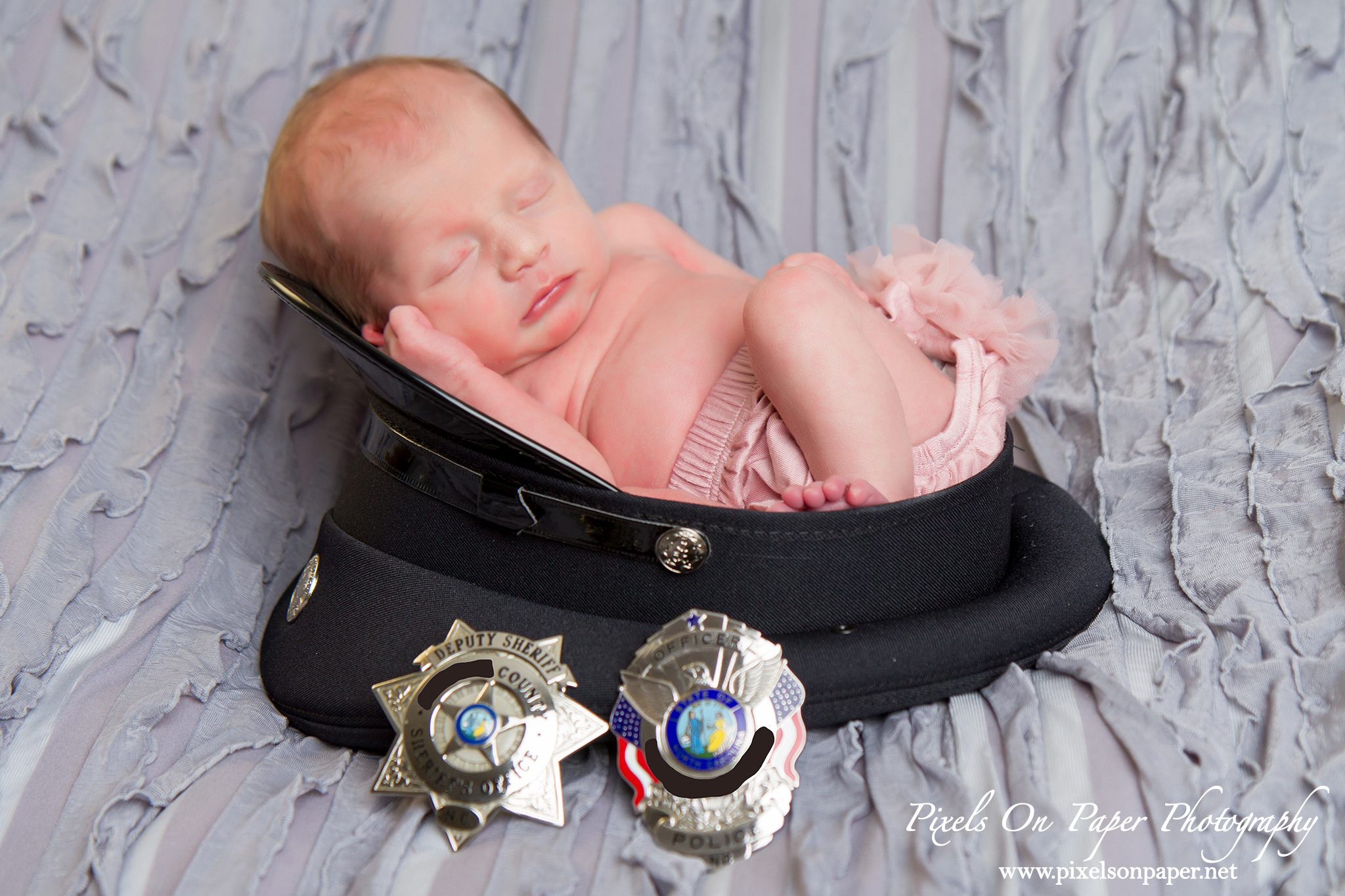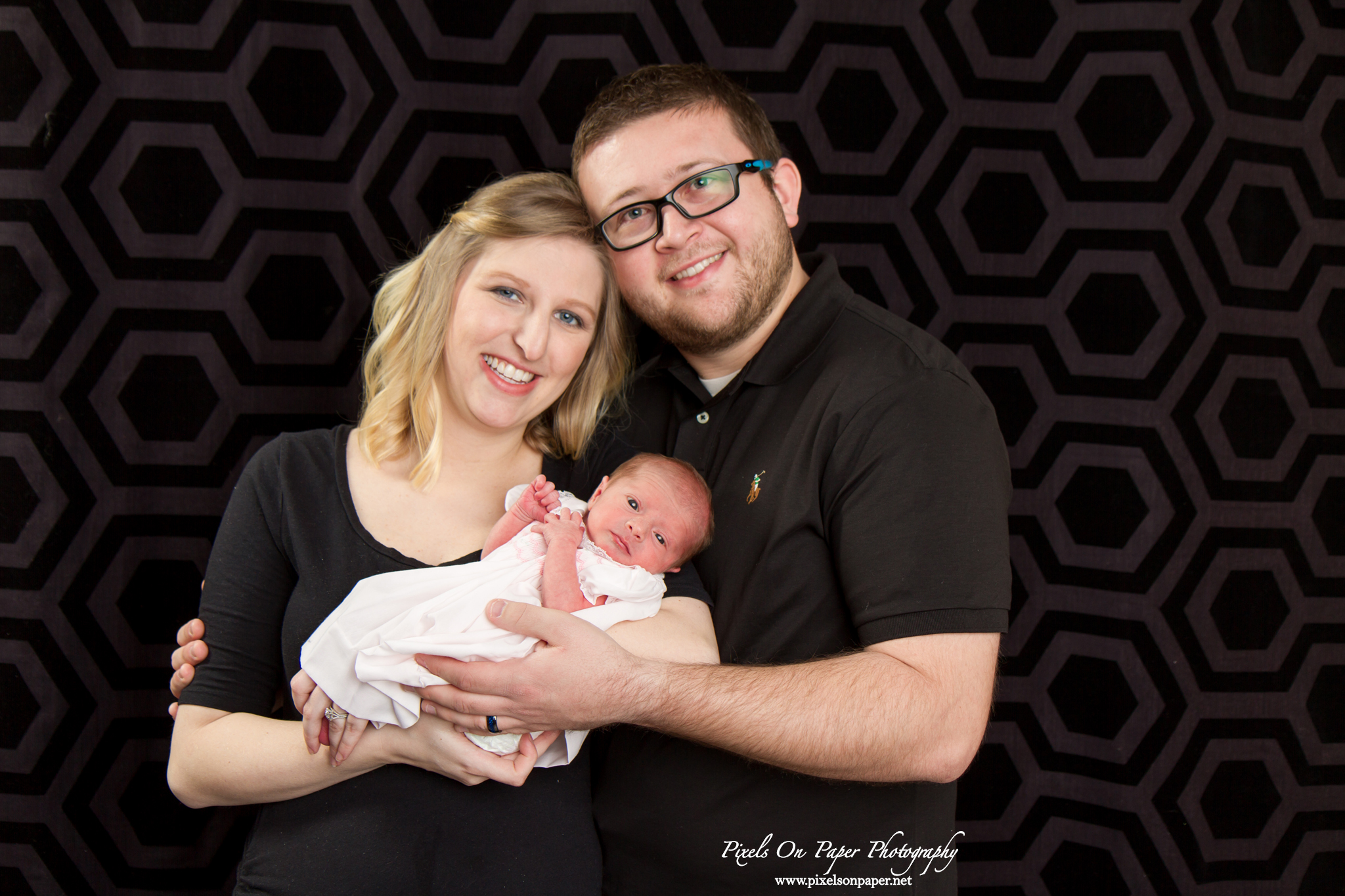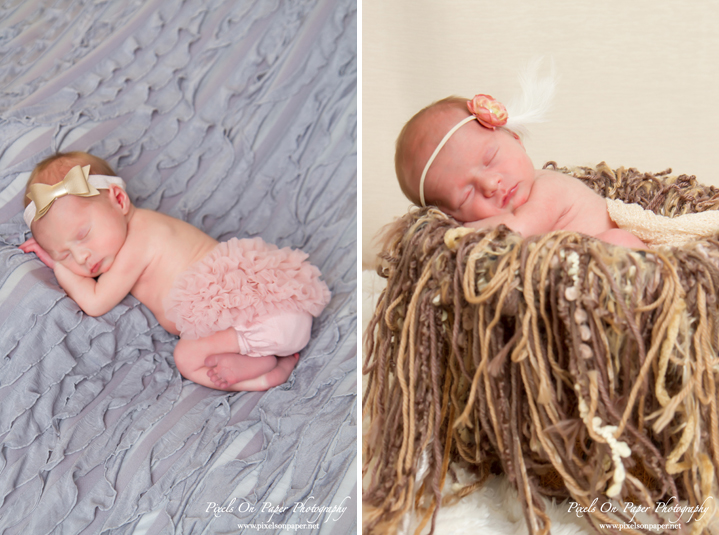 I have no interest in wishing this little girl's life to fly by – especially with that little tutu and headband – but I'm anxious to see her and photograph her often and watch her grow up. So much satin and sweet, so much cool and composed. She's a little dream.
We love 
family portraits
 whether they are set in the 
studio
, the 
great outdoors
, a specific location like the mountains or high country, or on our property in our outdoor portrait garden. Pixels on Paper photographs,
engagements
 and 
weddings
, 
brides,
 and 
special events
 and 
portraits
  of all kinds in our Wilkesboro, NC studio. We would be honored to meet with you, learn about you and your family and be a part of taking special portraits that will become, we hope, family heirlooms.
Save
Save
Save
Save