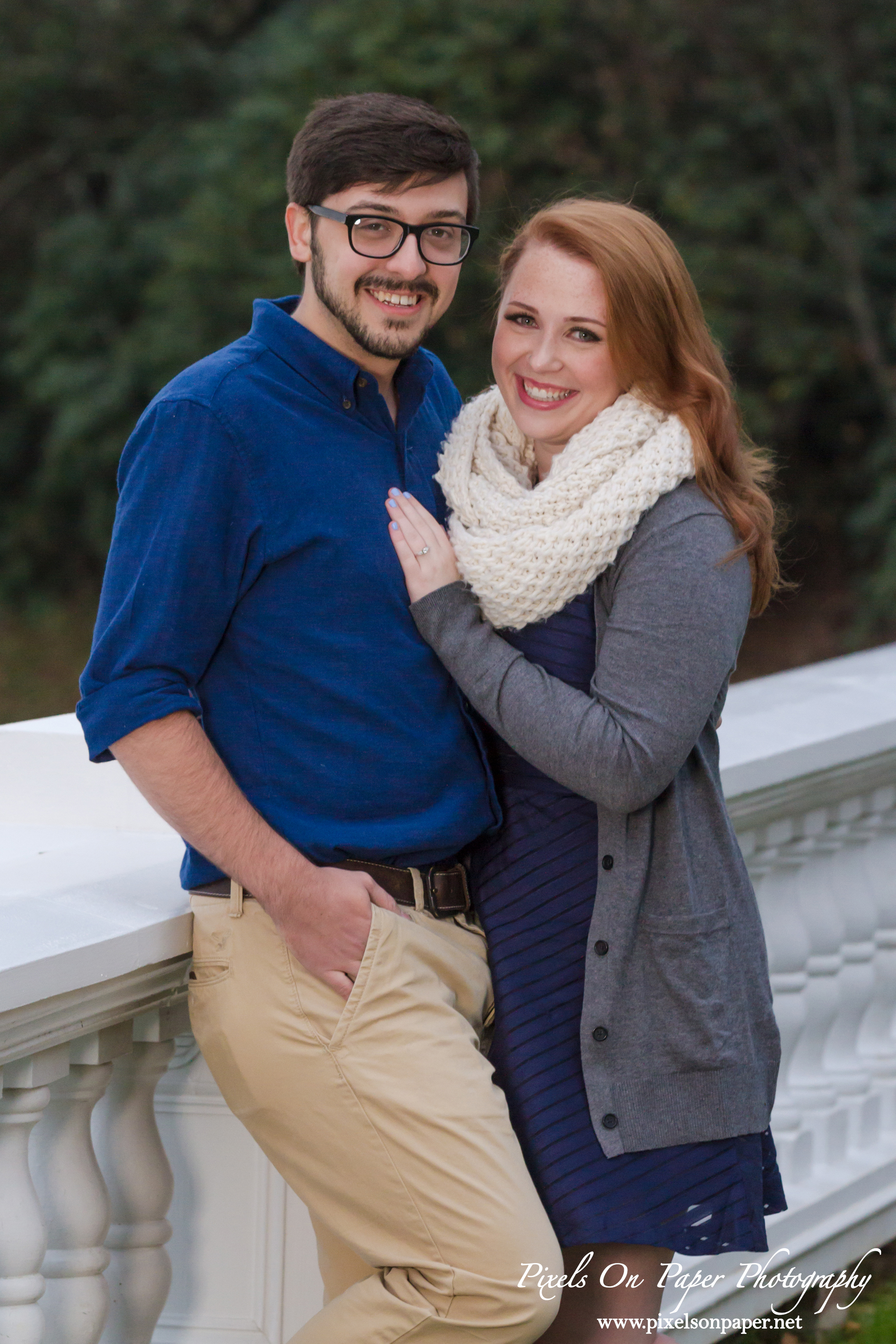 These two cuties – Brooke Davis and Joey Tibbett – met at App State and will be married in May of this year. We met them for their engagement portrait session at the Moses Cone Manor in Blowing Rock. It was cold that day and since rainy weather had already shifted our schedule once, we were determined to make it work, despite the weather. They brought their beloved dog Cisco with them, along with a pal – the "dog wrangler" so we were a troop making our way from location to location.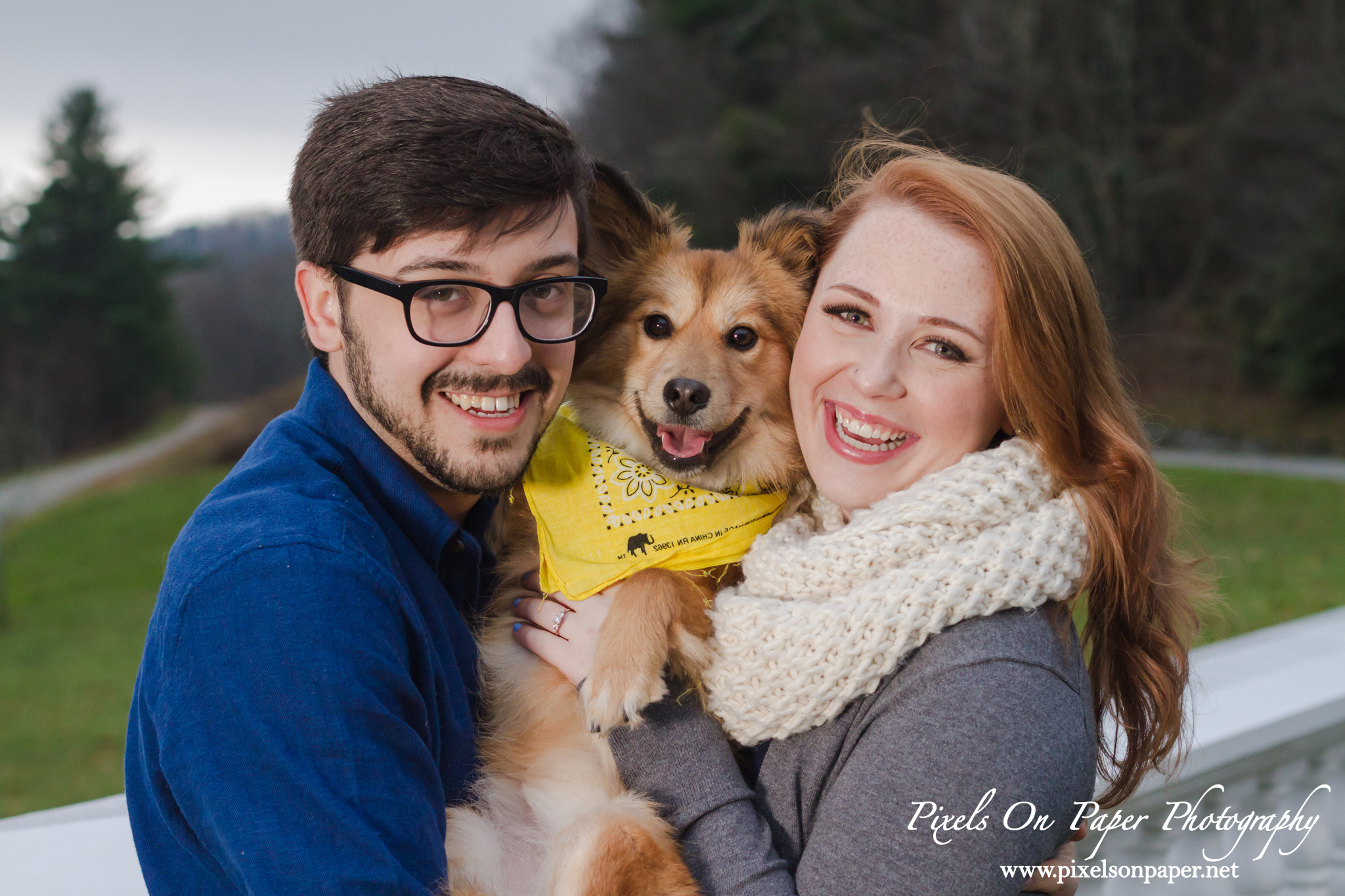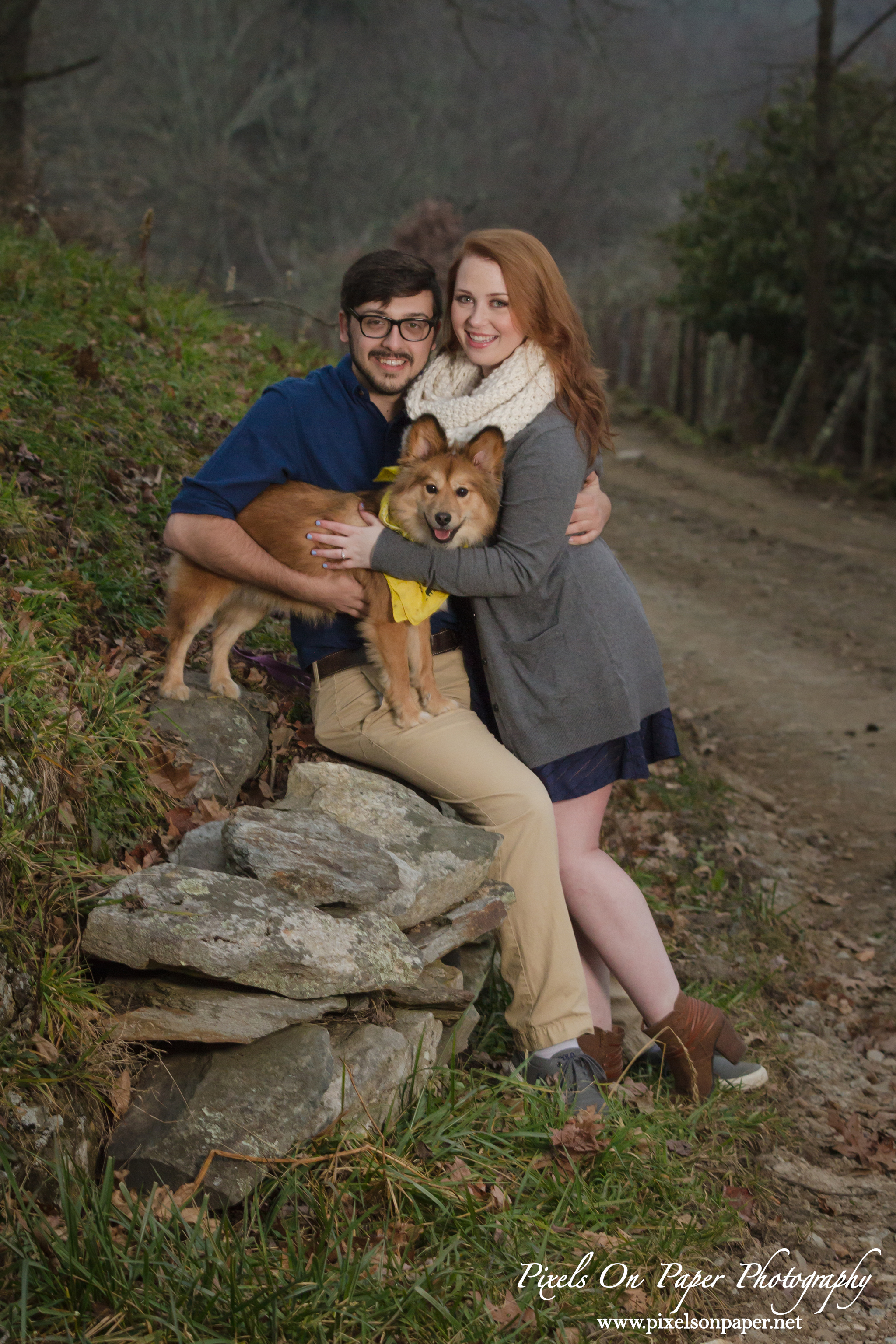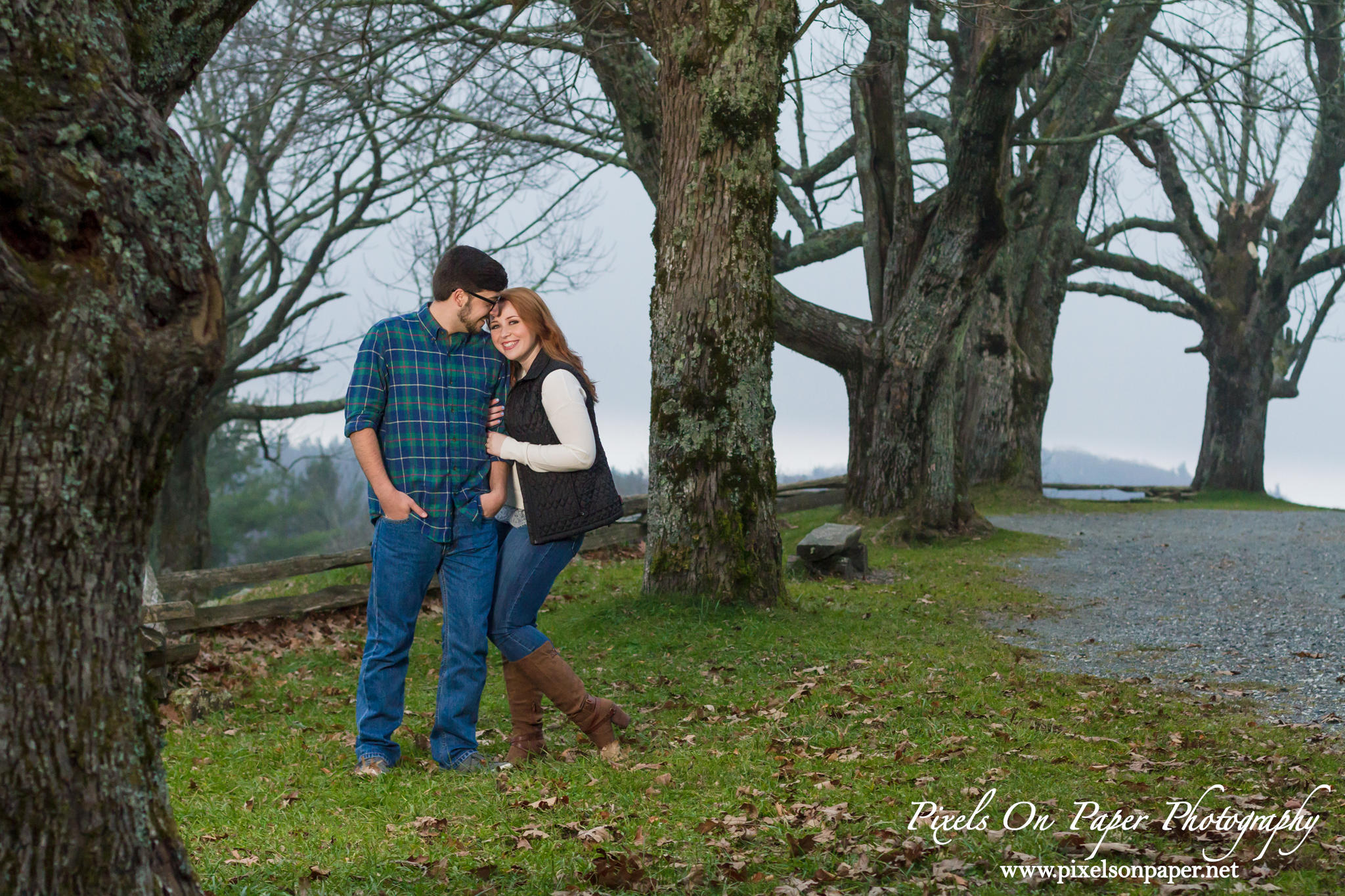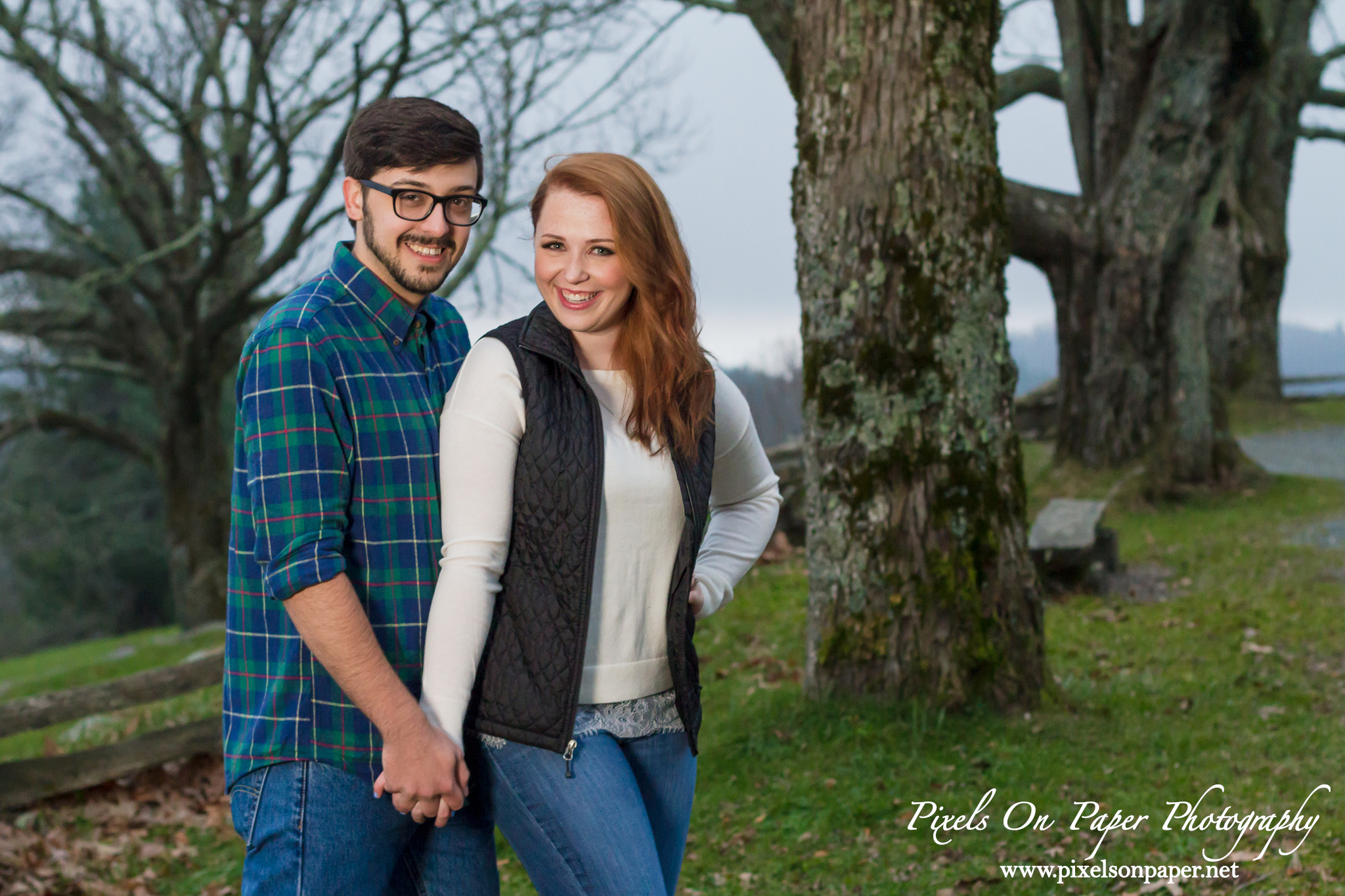 The manor and property are beautiful and so is the Blue Ridge Parkway we used for some shots. When the fog rolled in, we were able to play with lighting some too. Mostly, we wanted them to stay warm, so Brooke kept her coat handy between shots.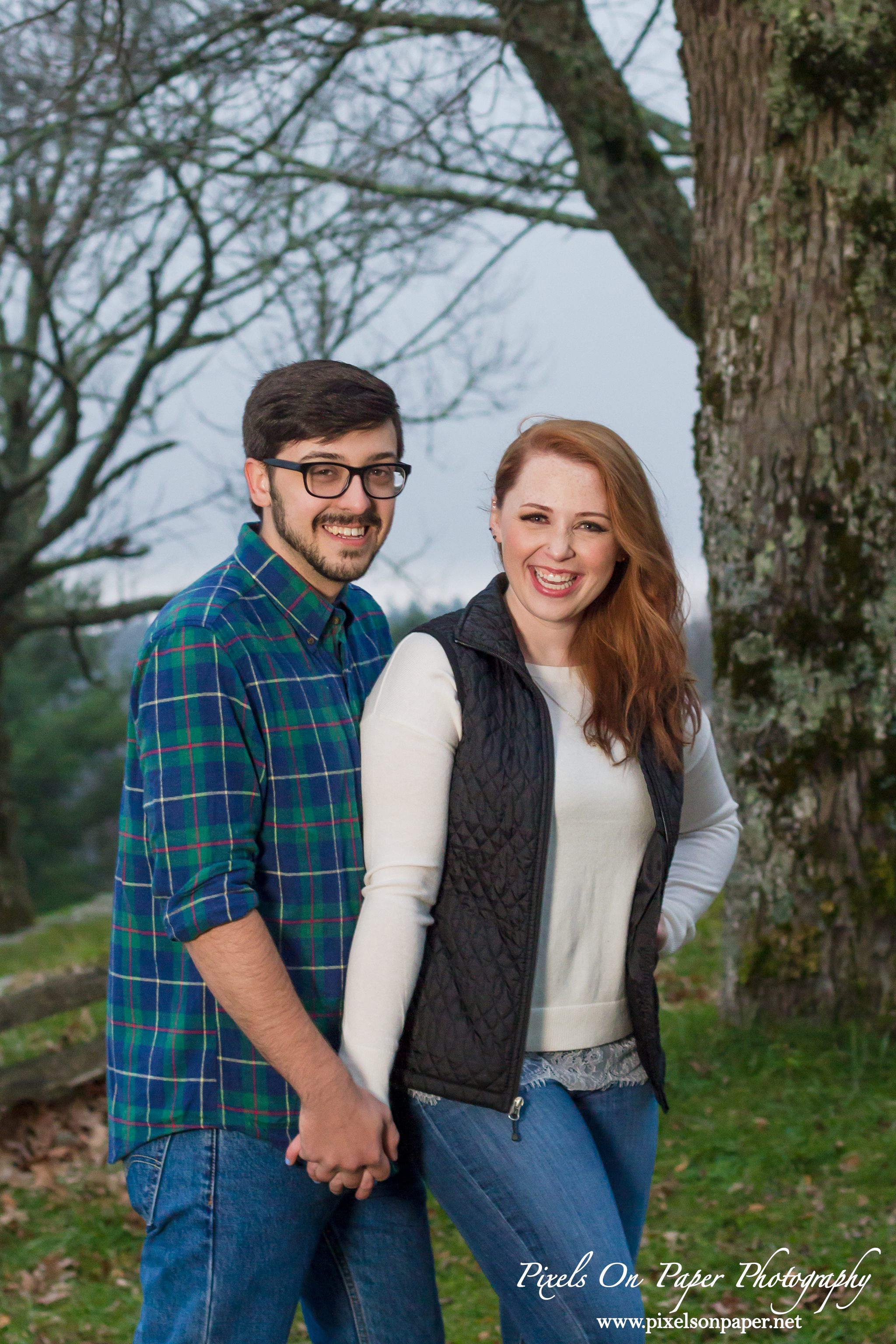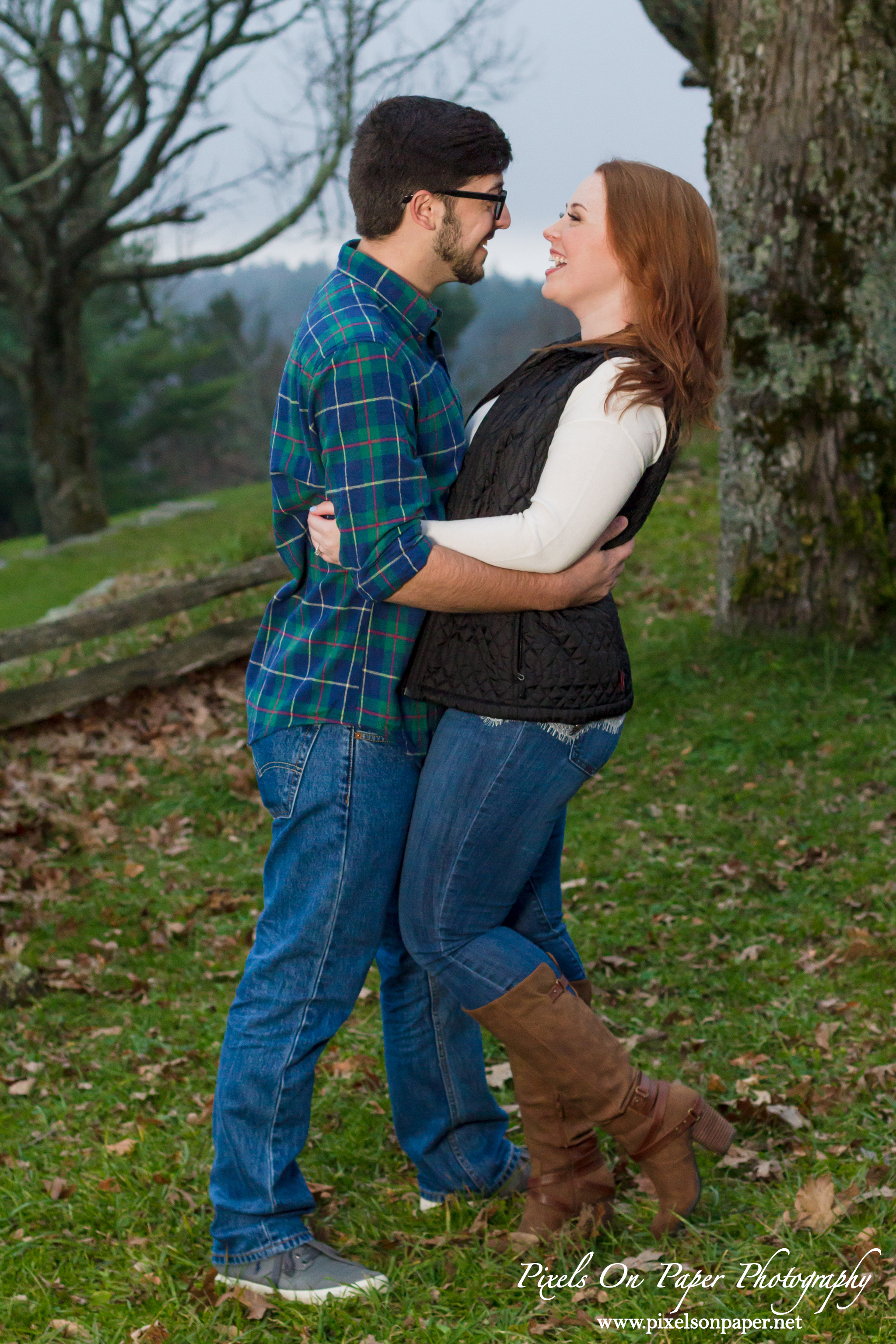 We loved getting to know more about this pair – like for instance that they are considering writing their own vows, that keeping family close is important and that comic books will be given out as gifts at the reception. They're anxious for their families to know that after the vows are said – even now frankly – they will be one big family. Apparently, Brooke and Joey knew well before they truly expected it that they were going to be together. Adopting sweetheart Cisco made it a done deal. After their wedding and the completion of Brooke's Masters, they hope to be living in Mooresville and preparing to add to their family – with pups and kiddos.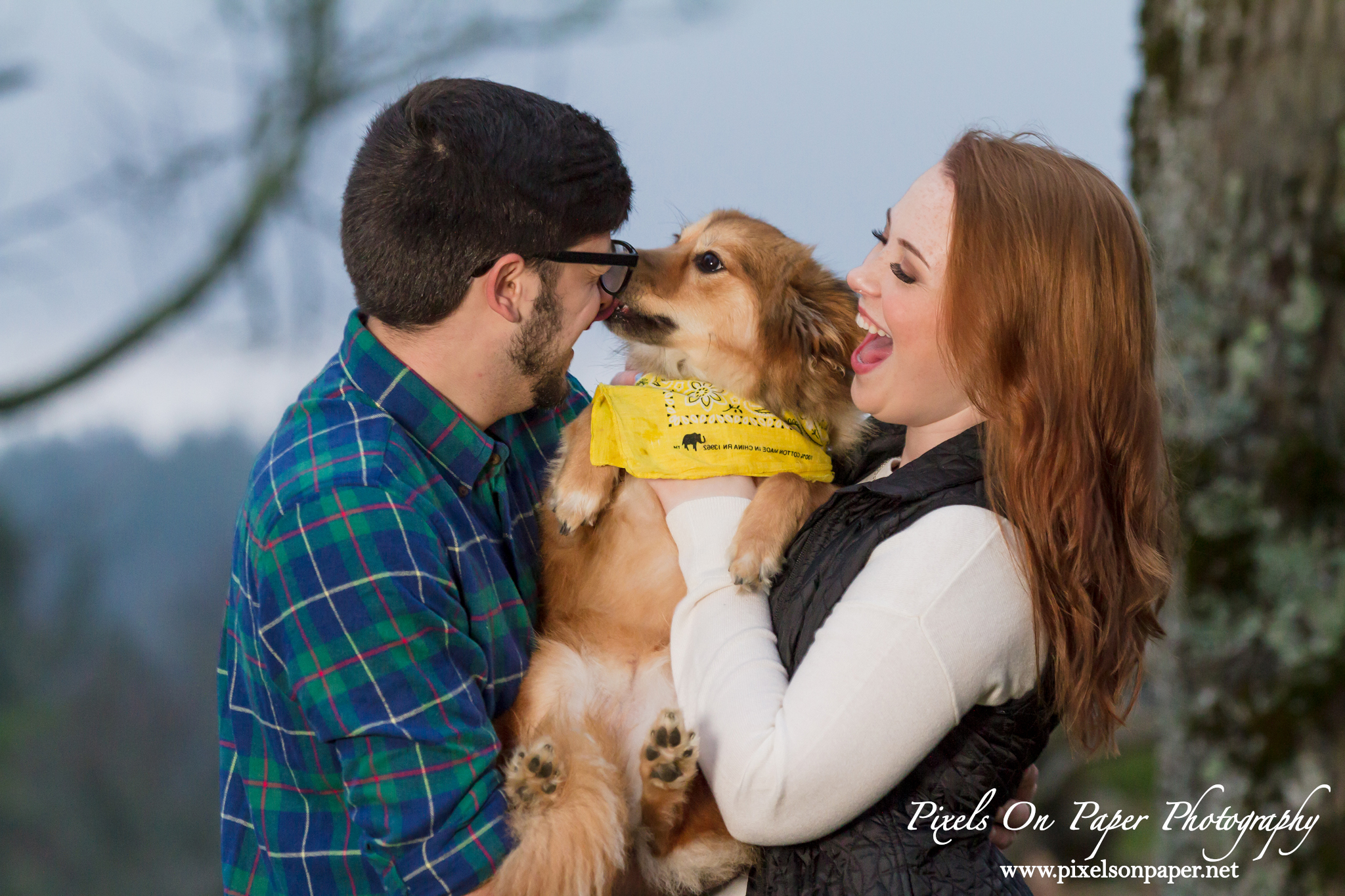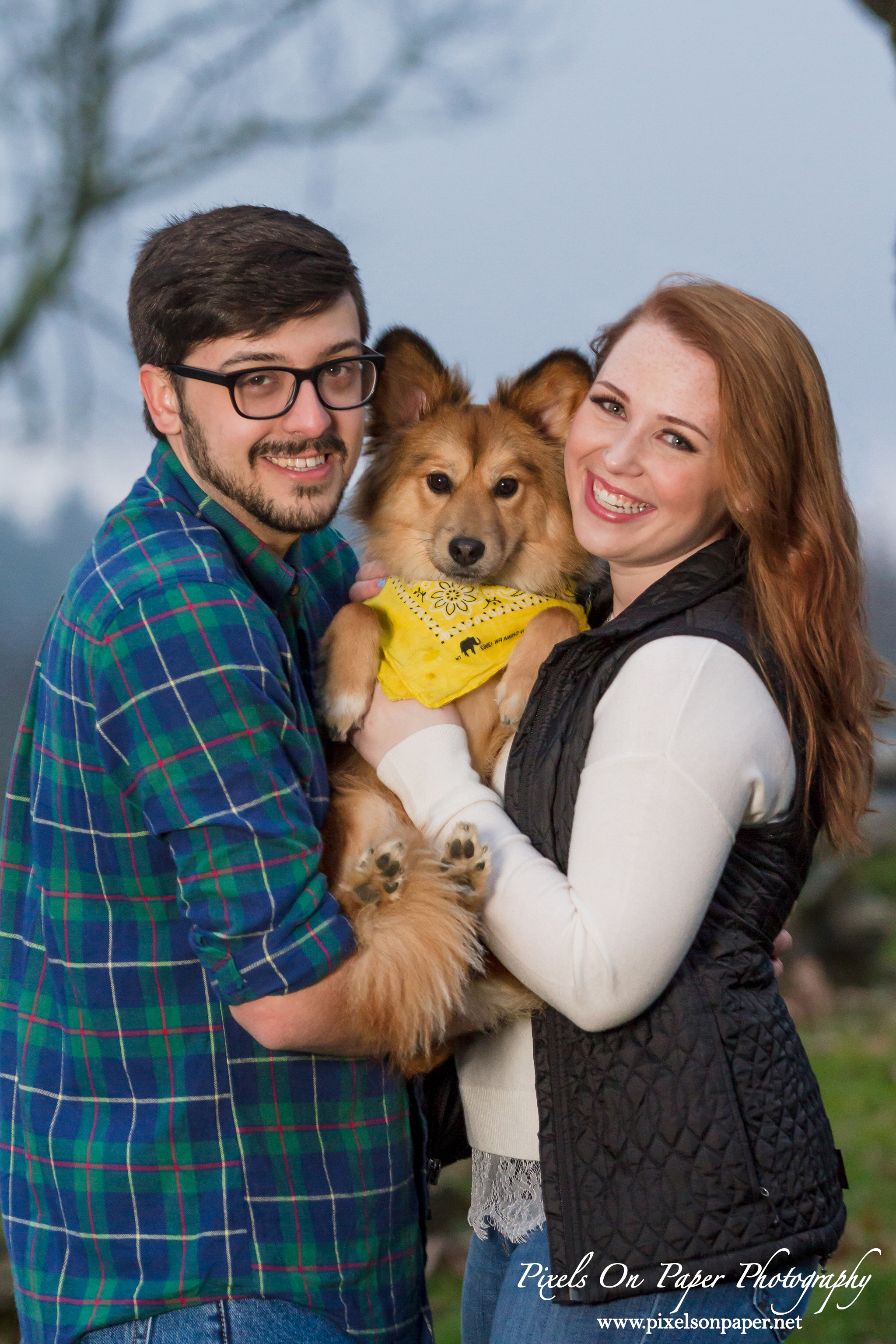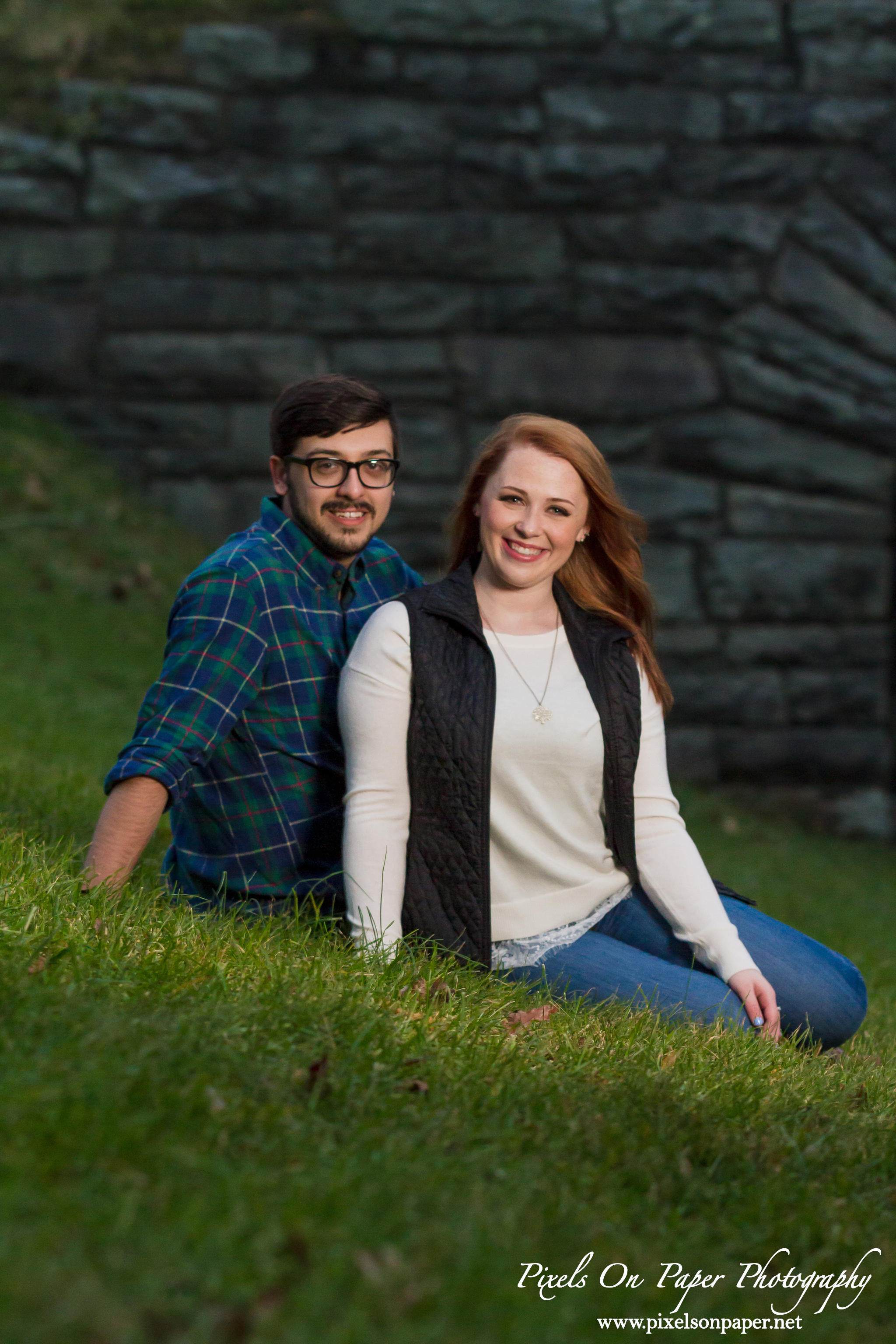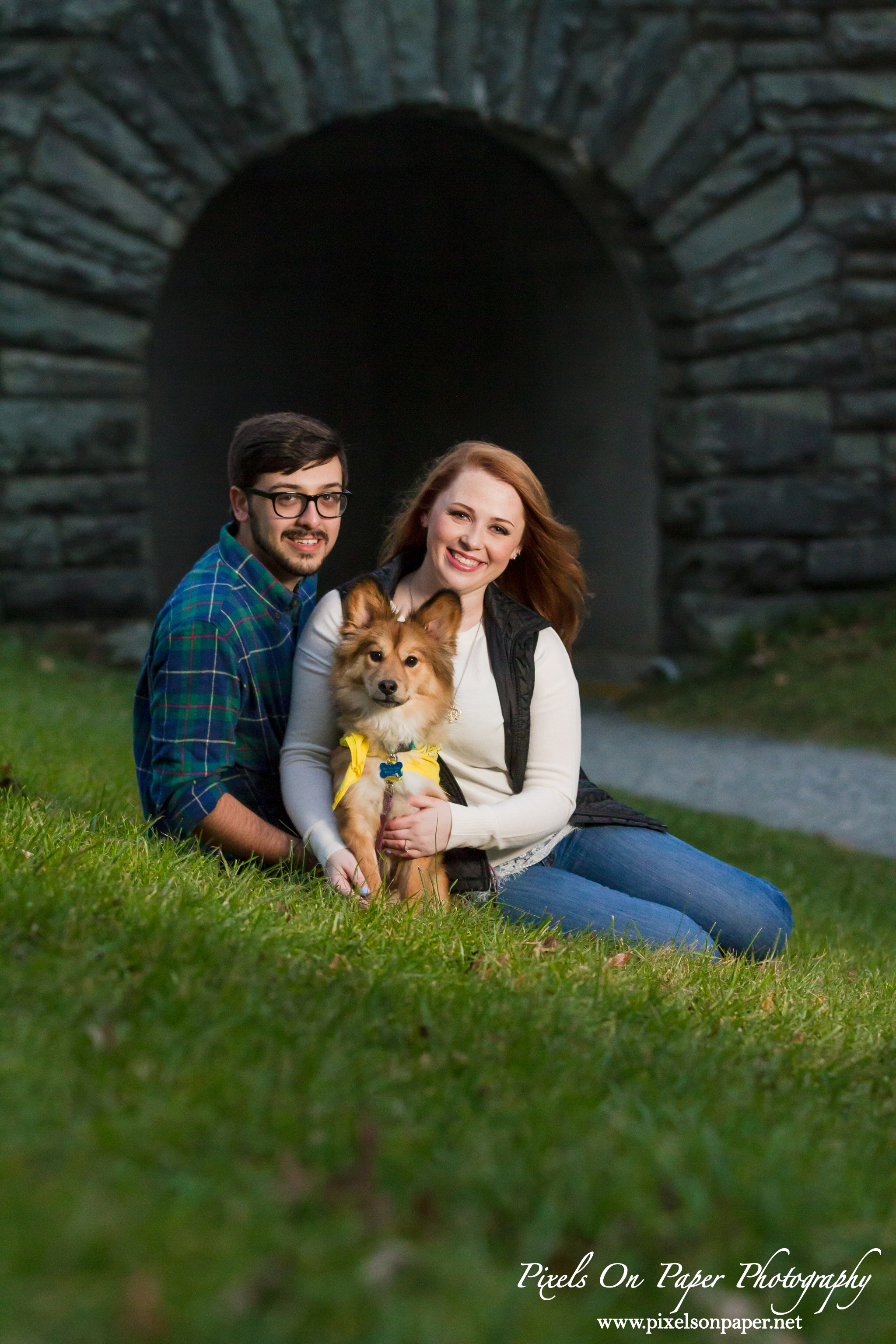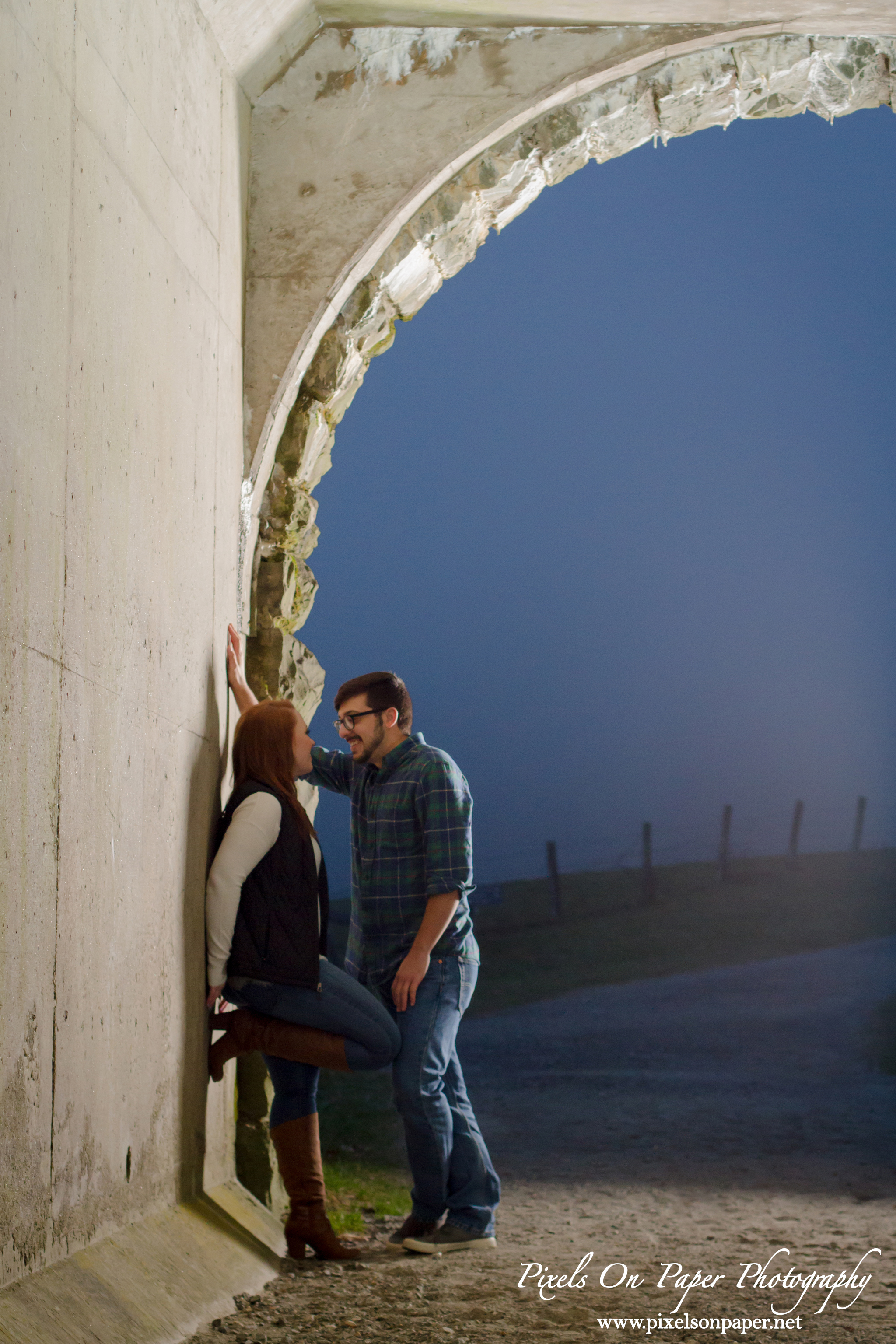 We love a couple who'll bring their dog along, because you all know how much we love our Chelsea. We also look forward to their wedding and watching their lives take off. We've been there and the journey is in its genesis. Good luck and loads of love, Brooke and Joey!
We love family portraits whether they are set in the studio, the great outdoors, a specific location like the mountains or high country, or on our property in our outdoor portrait garden. Pixels on Paper photographs, engagements and weddings, brides, and special events and portraits  of all kinds in our Wilkesboro, NC studio. We would be honored to meet with you, learn about you and your family and be a part of taking special portraits that will become, we hope, family heirlooms.
All photos are ©2017 Pixels On Paper. Do not copy, crop, or remove watermark.