The fairy poet takes a sheet
Of moonbeam, silver white;
His ink is dew from daisies sweet,
His pen a point of light.
~Joyce Kilmer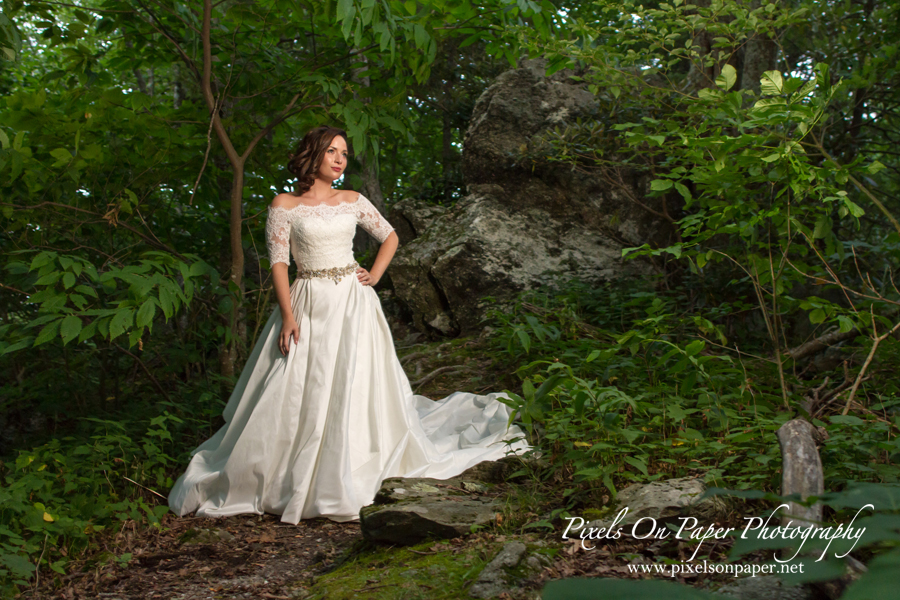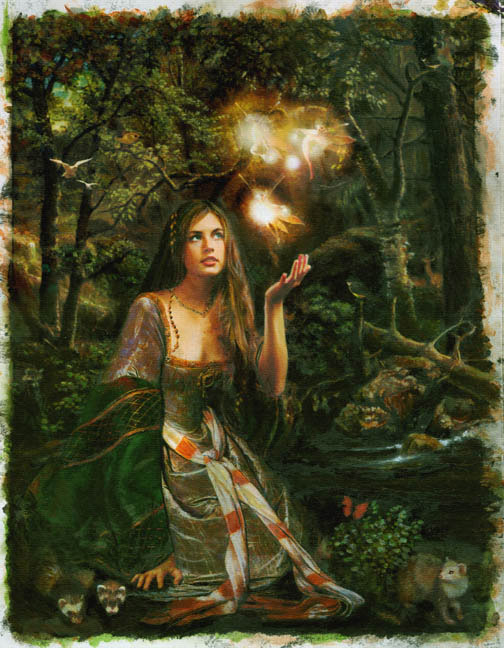 Painter Maxfield Parrish loved showcasing light, lush settings and often women of pure beauty in his work. Rebekah would have been one of his studies or models for sure. We love light in the mountains too and we took these photos of her in the gardens and forest in Blowing Rock, NC. It was a place where she roamed as a kid, running around and playing make believe.
We met Rebekah at the High Country wedding expo in Boone in February of this year and our conversation was not so much about wedding details as about travel, growing up in the high country of North Carolina, our shared love of the arts, Scottish roots (check out her tartan below), and dreams of woodland fairies.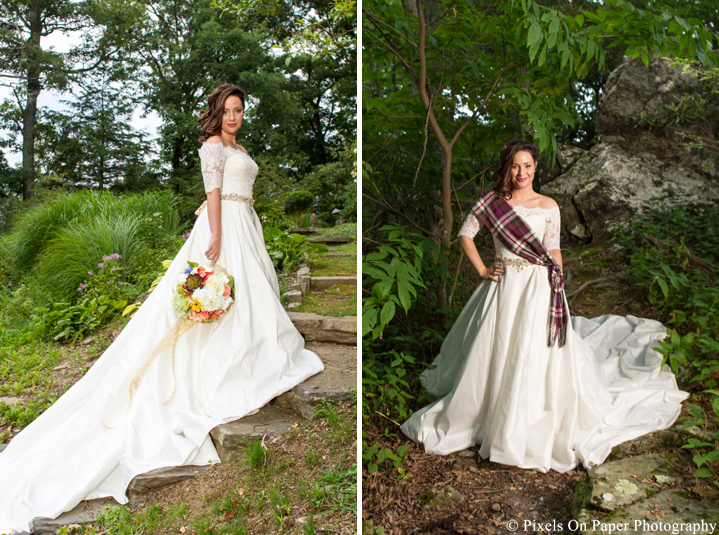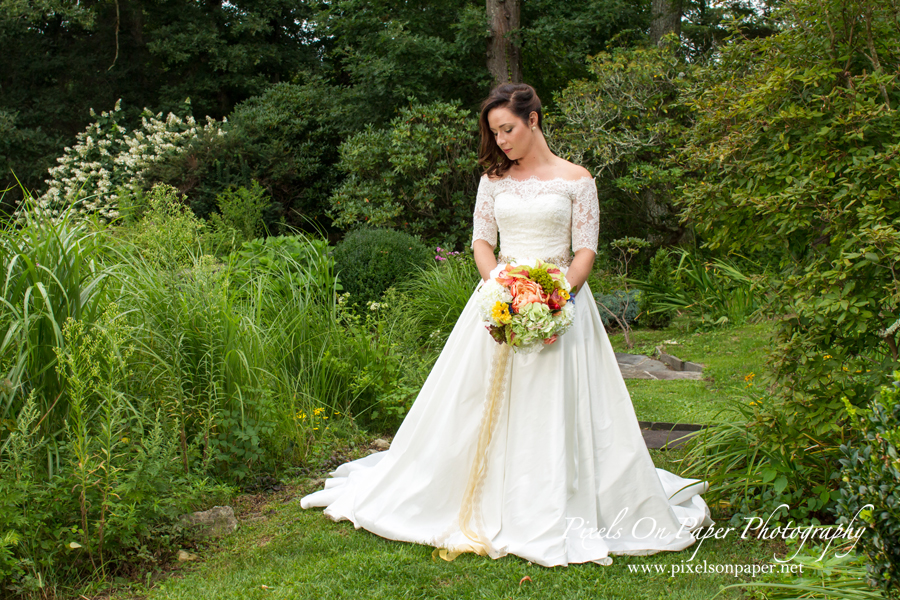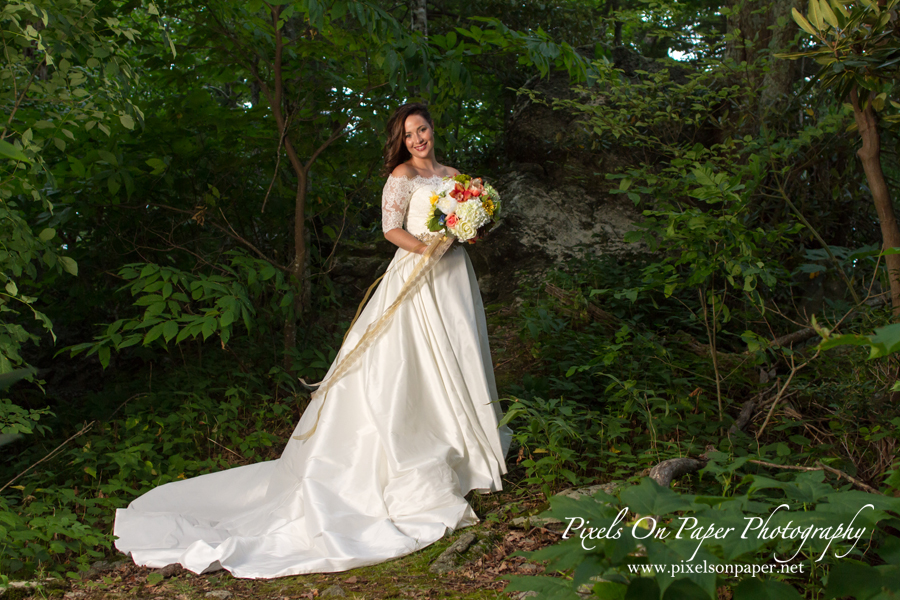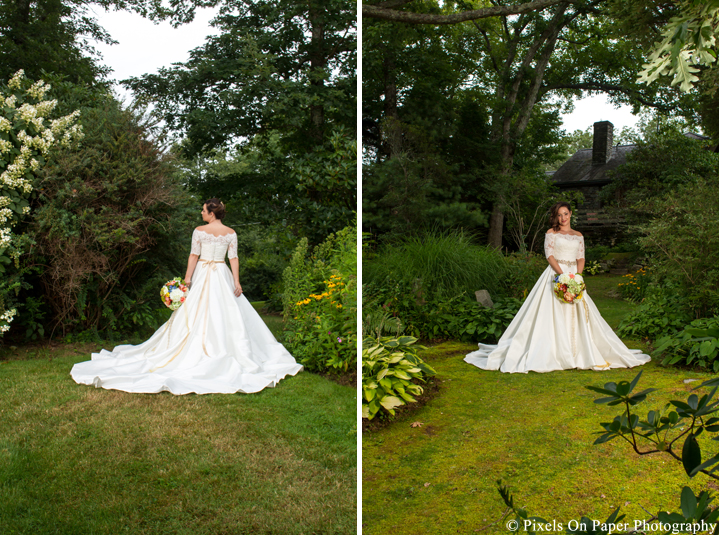 In 2011, we photographed bride Erica in a forest in Banner Elk. Photos from this session have remained one of my all time favorites. I loved how magical the forest looked and the juxtaposition of Erica's couture gown in the midst. One of the images is in our studio and on display at tradeshows. In passing I mentioned to Rebekah that I believed fairies lived there. Instantly we connected and shared our enthusiasm and she mentioned wanting a similar portrait for herself.
While Parrish was not our inspiration, our bridal session with Rebekah had that feel… lush, bright and magical. When we planned Rebekah's bridal portraits, our goal was to find a magical location that reminded her of where fairies might live.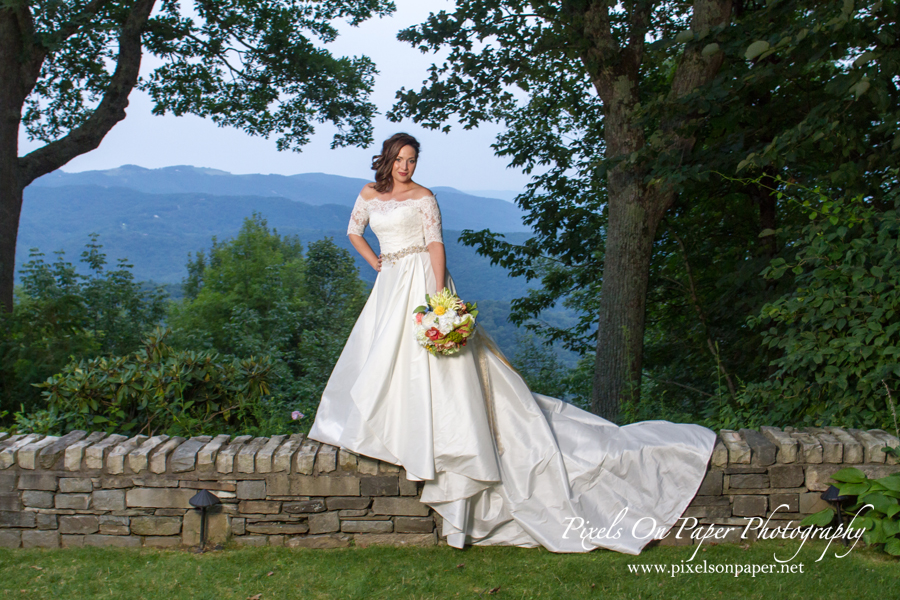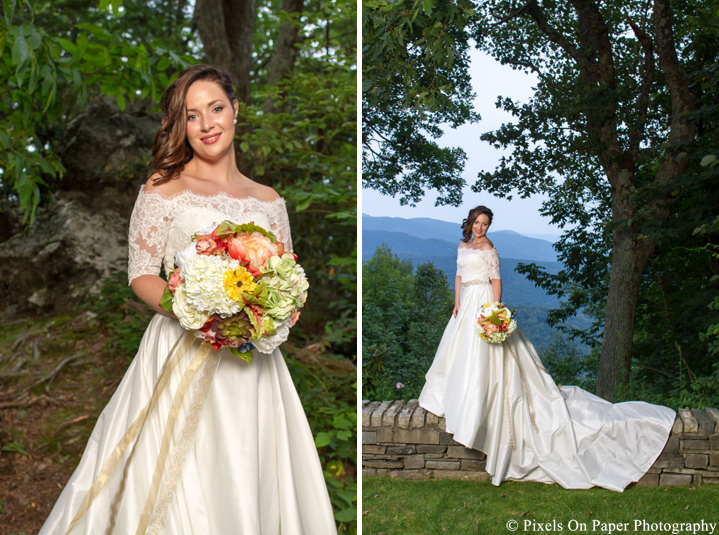 Do you have a theme or idea in mind for your bridal portraits? Please share it with us. We would love to recreate or create a look for your session.