O my Luve's like a red, red rose,
That's newly sprung in June:
O my Luve's like the melodie,
That's sweetly play'd in tune.
As fair art thou, my bonie lass,
So deep in luve am I;
And I will luve thee still, my dear,
Till a' the seas gang dry.*
*Robert Burns is perhaps Scotland's most famous poet. He loved, and believed in, luve. And that poem is particularly sweet because it's about waiting for the one you luve, no matter how long it takes. More on that later. First – you should meet our red rose, bride Rebekah Bolick (nee McDonald). She was radiant and one of the most serene brides we've photographed in a long time… porcelain skin, raven hair, rose-red lips and a gorgeous dress. In other words, worthy of poetry.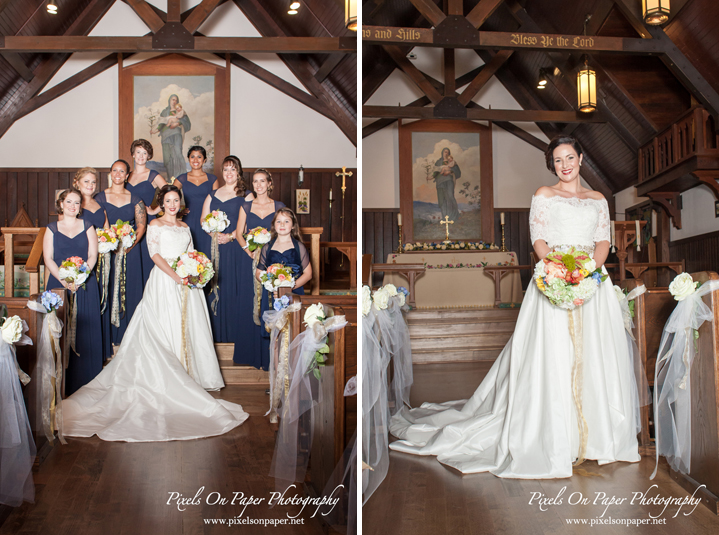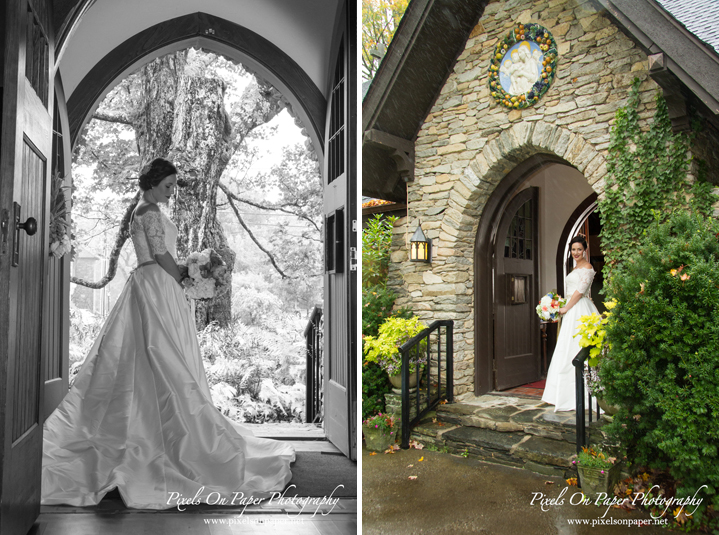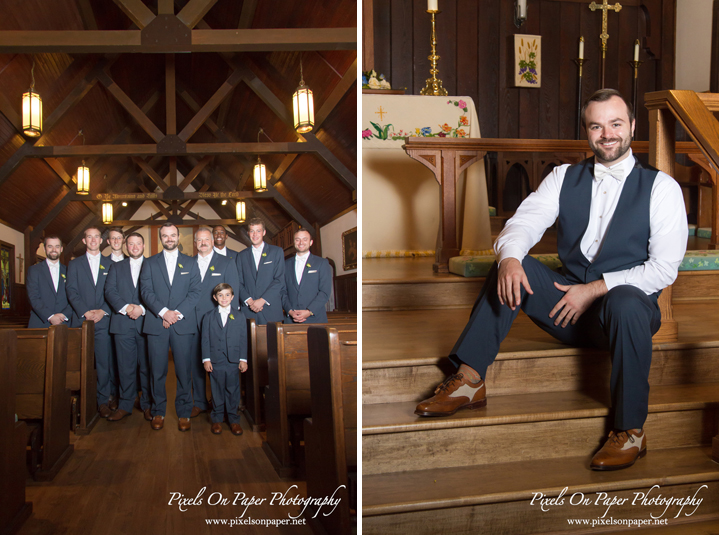 Both Rebekah and her groom, Josh wanted to incorporate as many personal details into their wedding and reception as possible. There was nothing but live music for the entire day, starting with a bagpiper who provided the processional. The bride's father wore a kilt and a celtic band played the reception. Josh's deceased brother was honored and remembered with photos and music provided by his best friend, the decorations were handmade by family members, the flower arrangements were made and coordinated by the bride's mother, the cake was created by her aunt, and her amazing headpiece was made by one of her best friends. There was no wedding planner and they clearly didn't need one since they had a vision they were all thrilled to execute together. It was simply perfect – every element!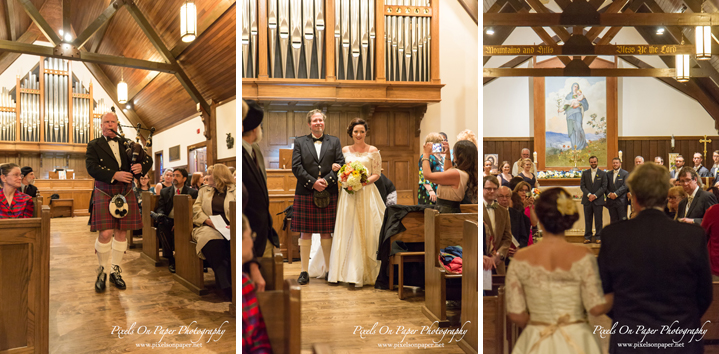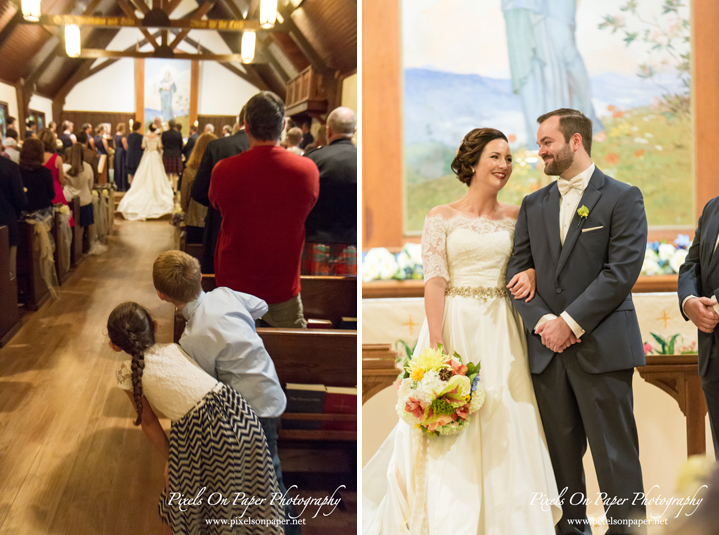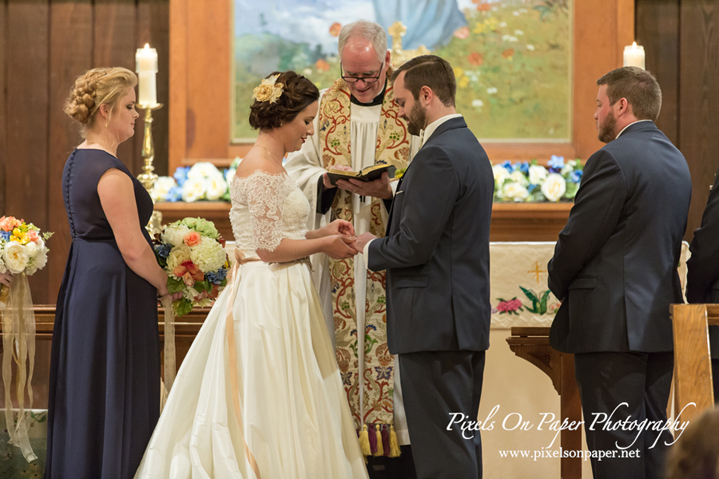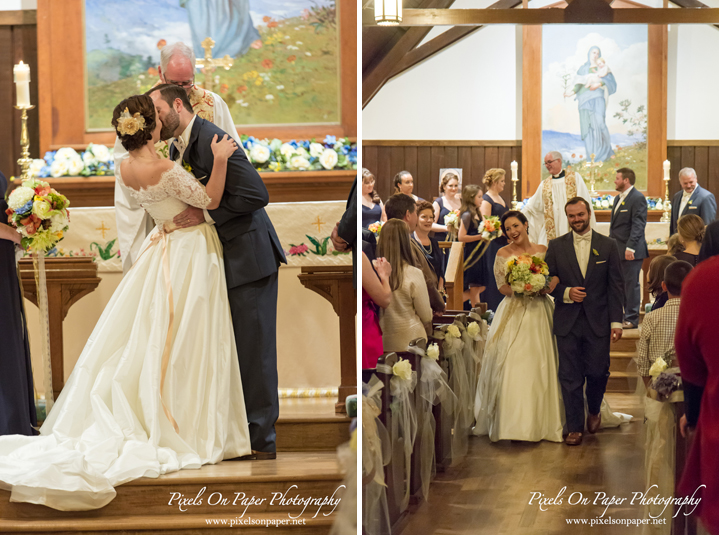 Till a' the seas gang dry, my dear,
   And the rocks melt wi' the sun;
I will love thee still, my dear,
While the sands o' life shall run.
And fare thee weel, my only luve,
And fare thee weel awhile!
And I will come again, my luve,
Though it were ten thousand mile.
So a little note on that last stanza of the poem (above). Rebekah and Josh actually met (and even "dated" for 2 weeks) in the 6th grade when they were only 11. So it wasn't "10 thousand mile" but it was 8 years or so, when they reconnected while both were attending Appalachian State University. Rebekah was nursing a broken foot and basically laid up for the summer. Josh heard she was immobile, remembered that they lived only a few miles apart and went to visit her and keep her company one afternoon.
Rebekah: "I had no idea at the time that such a pleasantly unexpected visit would bring about the deepest love and friendship I ever could have dreamed for. We proceeded to spend almost every day of that summer together. I couldn't do much because of my injury, but he made doing the most simple things so enjoyable. We share a mutual love for baking and while we waited for cookies, scones and cakes to rise we built jigsaw puzzles at the kitchen table and talked about any and everything."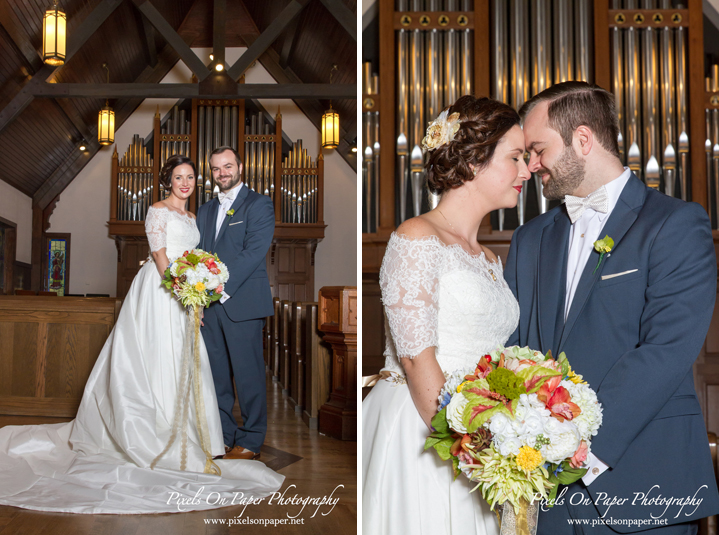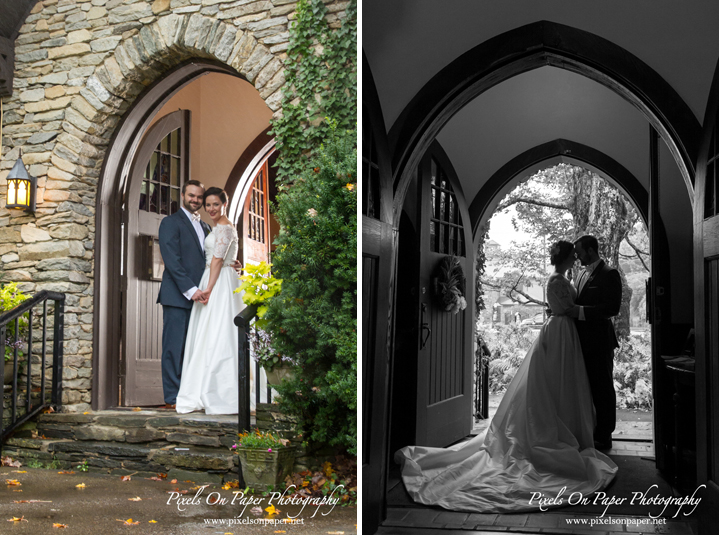 While the wedding day was less sunny than that summer memory, the weather did not beat us.
It didn't just rain the entire day of their wedding, it poured. We might as well have been IN the highlands of Scotland. After assuring Rebekah and Josh that we would use the rain to our advantage and make the most of this once in a lifetime moment, we captured some of our absolute most favorite images in the rain. With umbrellas in tow, they were cheerful and beautifully romantic while trusting our direction for the only outdoor photos that we would capture that day.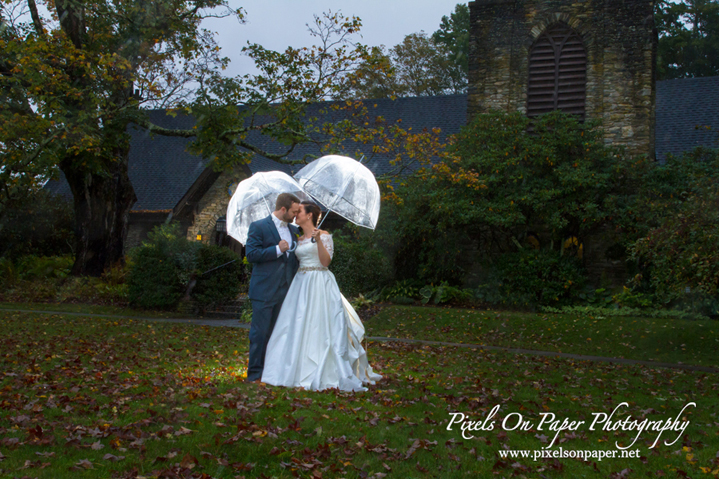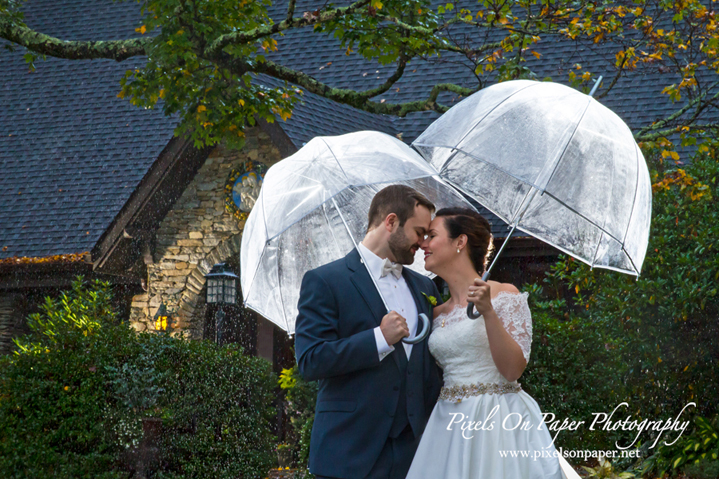 Their reception was lively and fun and filled with all of those thoughtful and beautiful details and care provided by family and friends.
Rebekah: "The best thing about our wedding day was how stress free we were. We were just so happy to be getting married and to have all of our dearest people with us to celebrate. We had so much carefree joy that day. Wedding nerves were a non-issue. I just remember my face hurting at times because I could not stop smiling and laughing."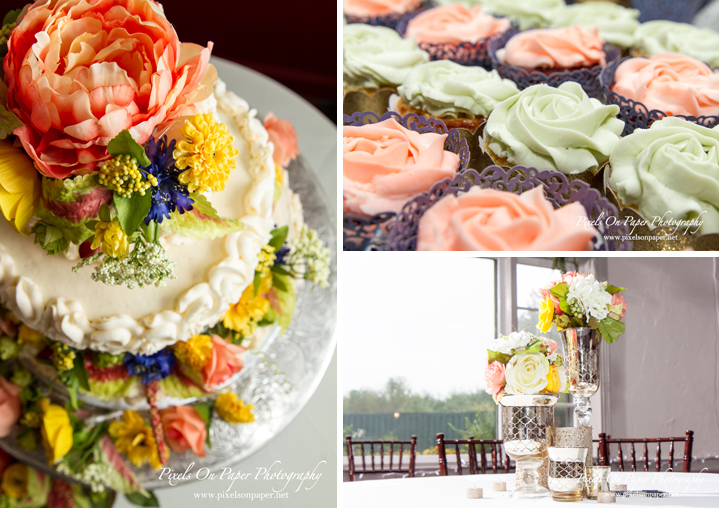 One takeaway as a photography team from this rainy day adventure is that if we cast away our own fears and doubts, our worry about equipment getting wet, dresses getting dirty, hair falling, etc. then our clients will also have no fear or doubt in our capabilities and the amazing images will be worth whatever adversity they face. A second takeaway is that no matter the place, the day, the weather, the couple or the circumstances, we love, luve, LOVE what we do!