This family means a lot to us.
Kim Hatfield is the owner of Waggles Pet Supply. You may recall that we provided portraits for pet food and donated along with Waggles to the Wilkes Animal Shelter. We collaborate with her and her business on so many great causes and we simply adore her and her family as humans. But the best gift, the biggest compliment is that we get to photograph her family. Kim and Terry have a precious daughter, Rayne.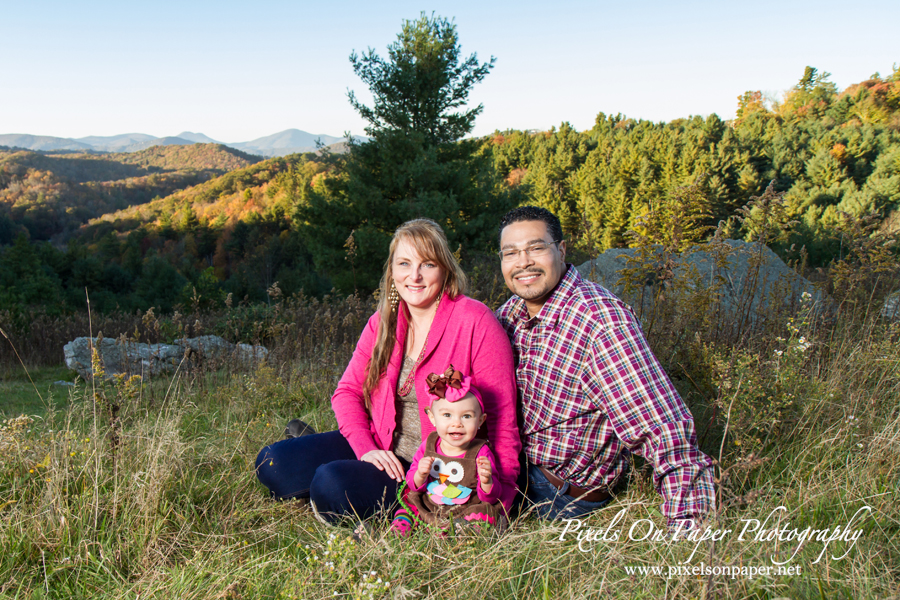 We photographed Rayne's newborn session and she's only gotten more cute and more animated. She grins with her mouth open like she's in the middle of a sentence or a funny thought. It's hilarious to watch. Kim and Terry's one request for this session was that we include mountains as a backdrop, which is not a tall order. We'd been eyeing this location along the Blue Ridge Parkway for months, but had never photographed there before. Pretty lighting, great views and a spectacular sunset! We love the outcome.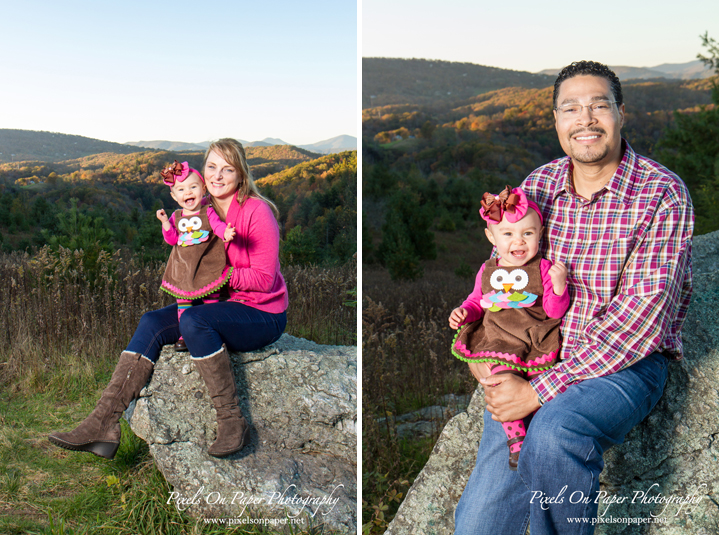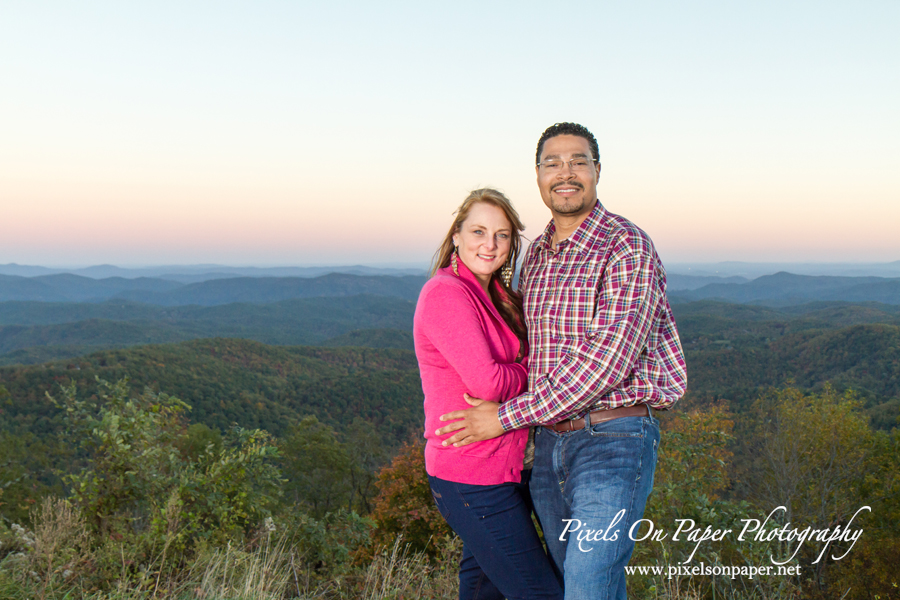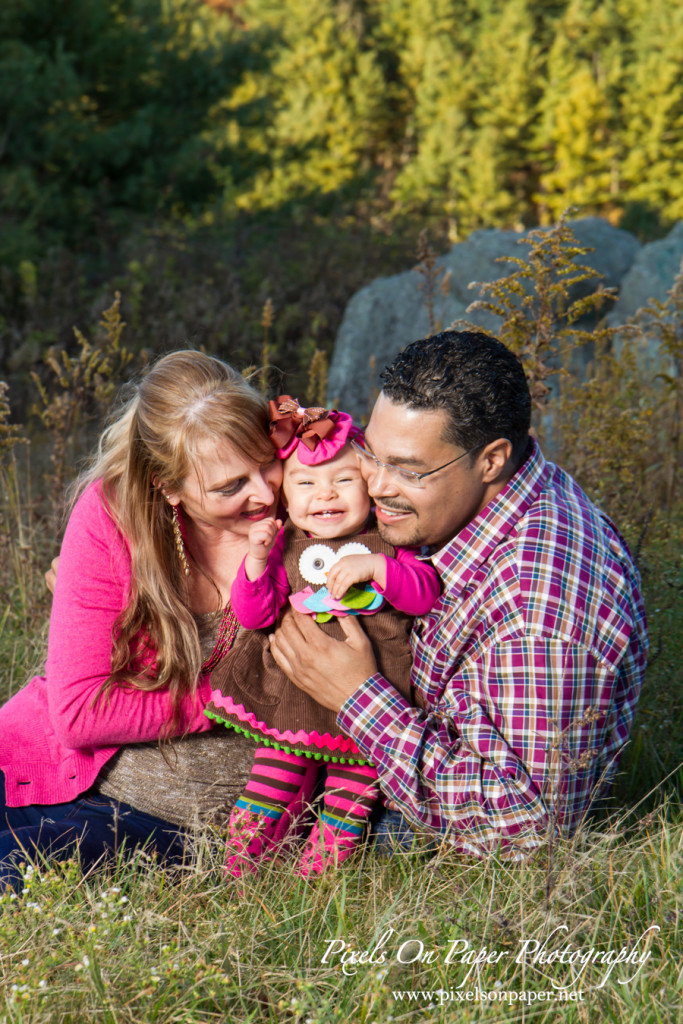 We know we've said this, but we're outdoorsy so we're saying it again. We live in a beautiful place. North Carolina, particularly our mountains and valleys, will stop you in your tracks. And it's not just the mountain views, it's the details of rock and moss, sky and grass. This family stood out in their bright clothes in every setting we placed them in.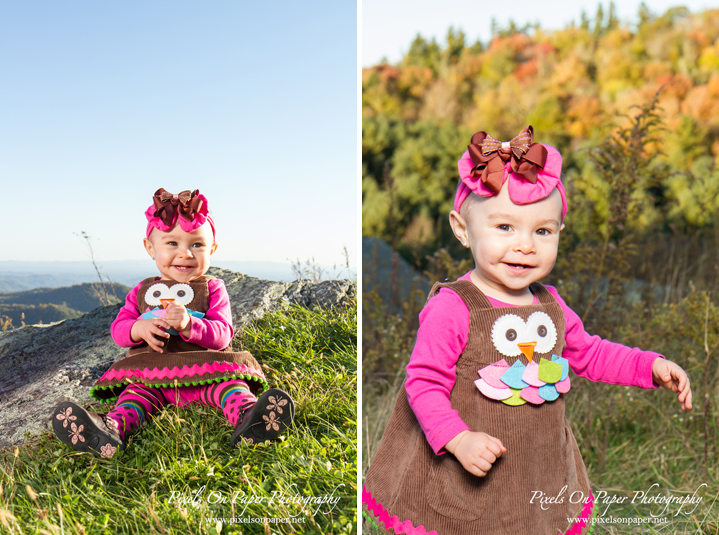 Doesn't Rayne look like she's going to grow up to be a great chat? The woman you're going to want to sit next to on a flight from Toronto to Dallas? She's a charmer and people are attracted to her every expression. Even butterflies have attached themselves to her shoes…. oh wait. Nevermind.
A fun aside: At Pixels on Paper's 10 year anniversary, the Hatfield family attended of course and Rayne was the star of the day. She was wearing the most adorable outfit, everyone wanted to hold her and she wanted to be hitched to the hip of the funnest and snuggliest among the partygoers. Those dancing were at the top of her list since she could bounce to the rhythm on the dance floor. Our dear pal, photographer Michael Anderson, of Michael A. Anderson Photography, captured the shot below of her.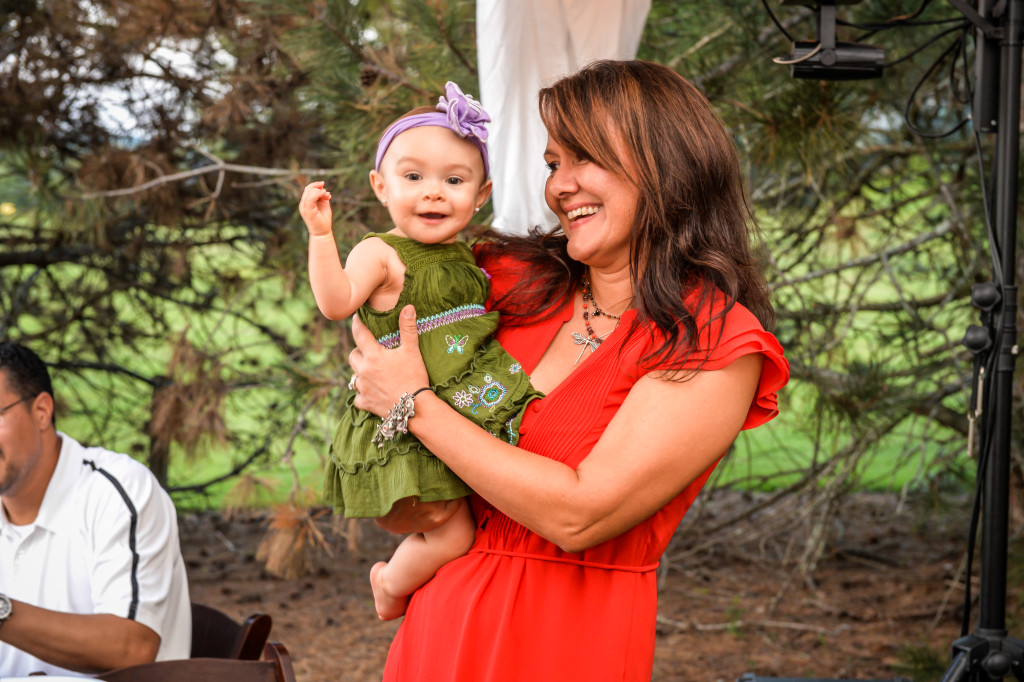 I wanted to end with the shot below, mostly because Rayne looks like she's just blown a kiss and is saying "That's All Folks!" Watching her grow up is going to be the biggest treat. Kim, Terry and Rayne: WE LOVE YOU!!!!