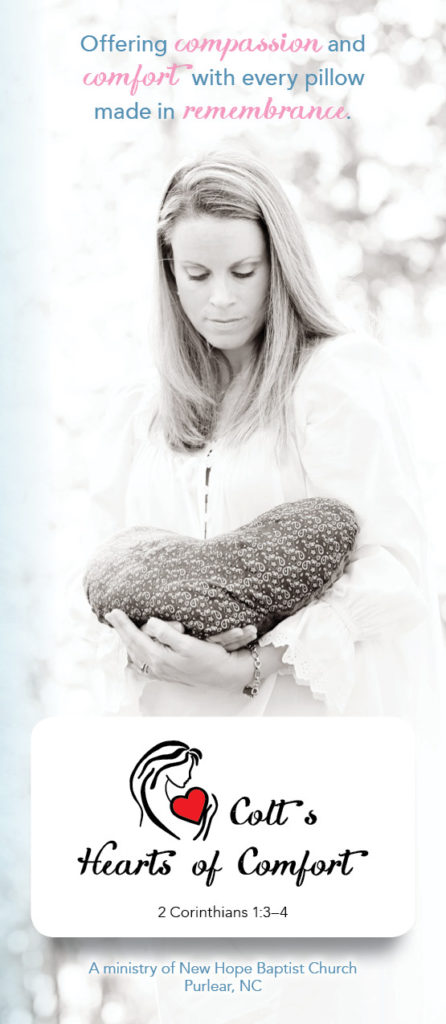 This project was a personal one and we felt so privileged to be included in the promotion of Colt's Hearts of Comfort. Parents Shana Greene Williams is a life-long family friend of mine and when she and her husband Thomas lost their son Colt at 38 1/2 weeks, only a few days before his birth, they were naturally devastated, confused, angry and left wondering "why?" These two Christ-followers, however, did not lean on their own understanding, but built on their grief. From the loss of Colt, they created a special non-profit to help others. It honors their son, allows him to have a legacy in death that he couldn't have in life, and it provides comfort and support to families who've lost a child.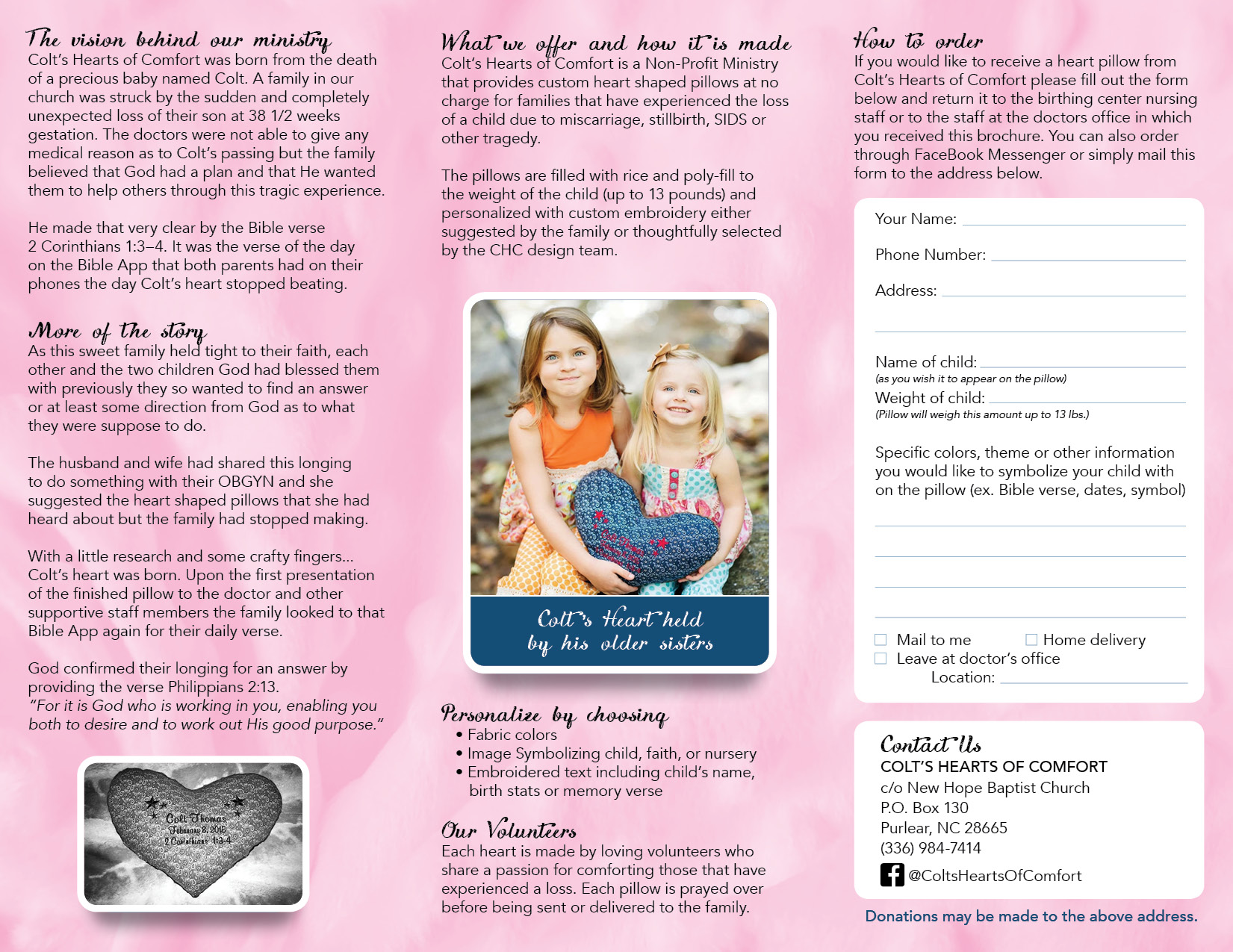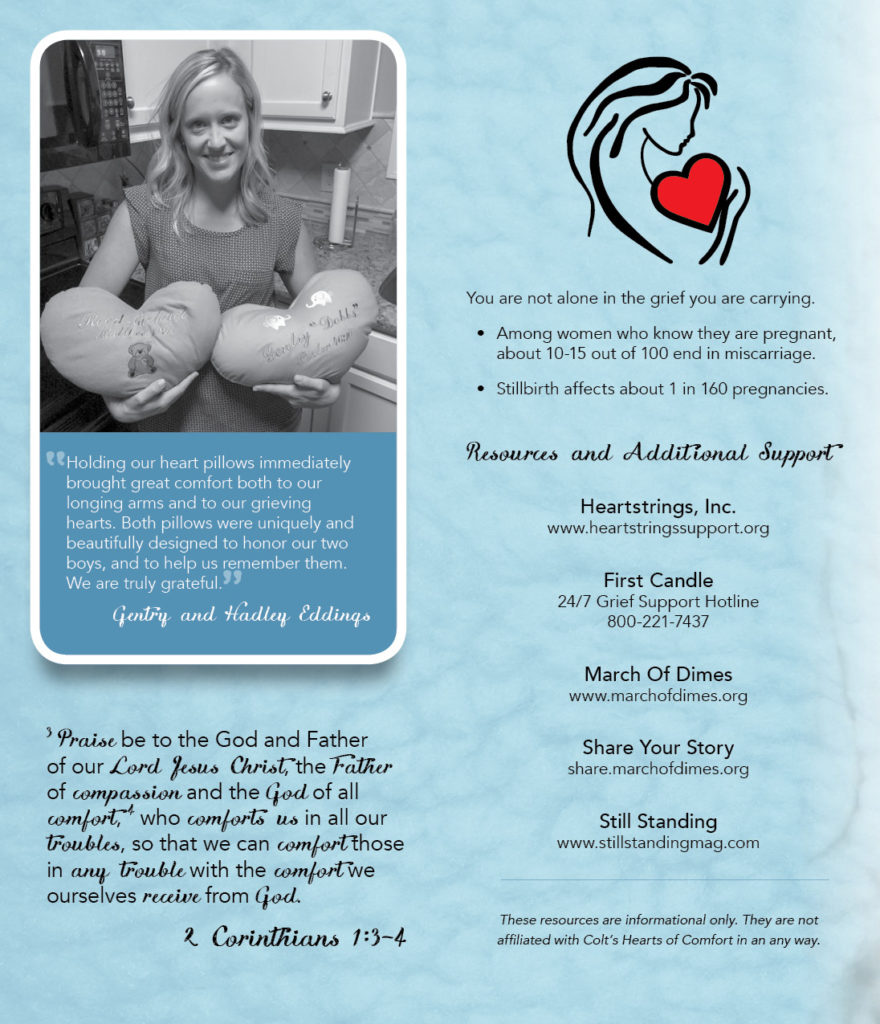 Shana reached out to us as the non-profit began to grow, because she knew there were families out there, like hers, who would need comfort when the unimaginable happens. The world keeps turning, but your heart is broken. She felt that hospitals, OB/GYN offices and others doctors, churches and organizations might need a brochure to give to those families. Children who are still-born or those who are miscarried are no less precious to the families who wanted and planned for them. Even with medical advances, there is still loss during pregnancy and the Williams' knew this.
Ryan worked closely with Shana, discussed what she would need in a marketing piece, and designed a trifold brochure for the cause (the graphics above). He also designed a folded note card to accompany each pillow sent to families (the images below). Being a part of creating any kind of promotion for this group that understands loss, prays over each pillow and is reaching parents and families in a dark hour was an honor for us. The idea seems simple, but when you hold one of these pillows – that weighs roughly what the lost child weighed – you understand how important this project is.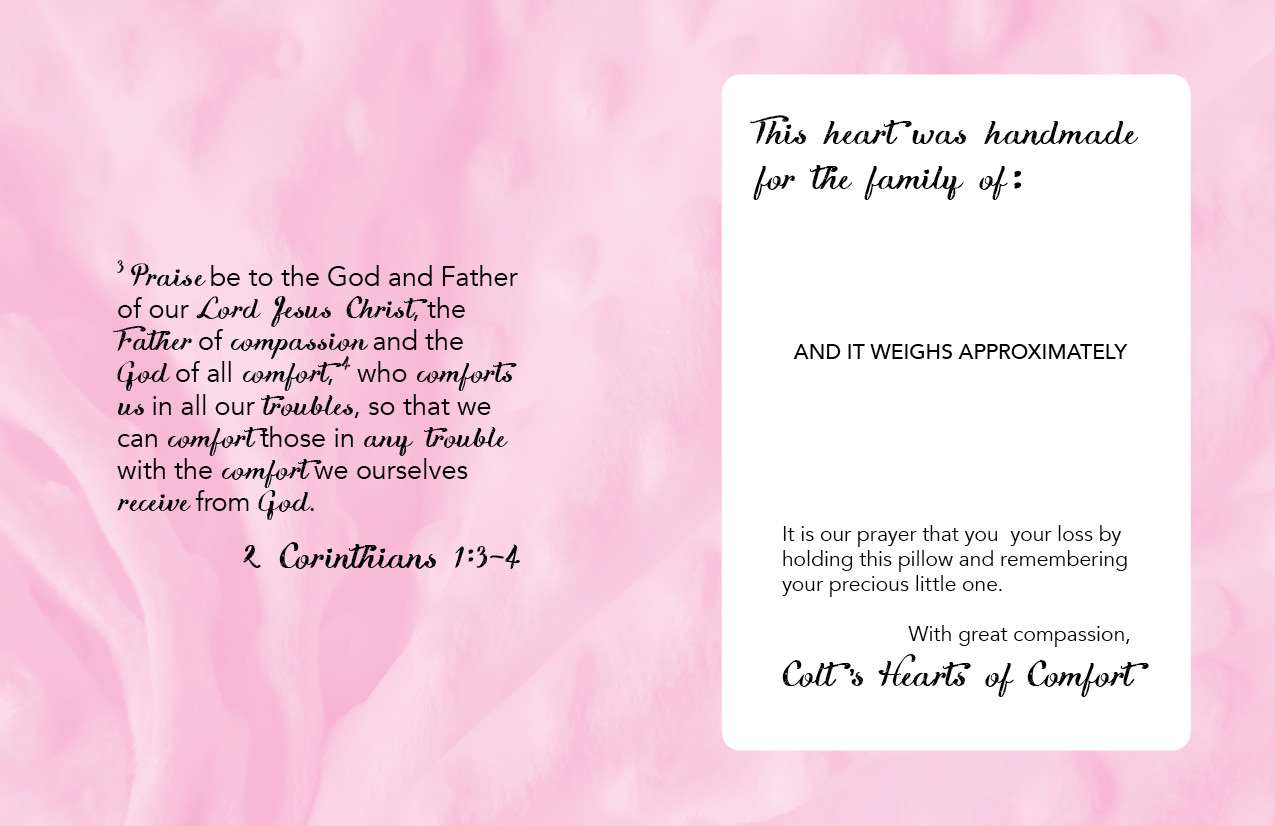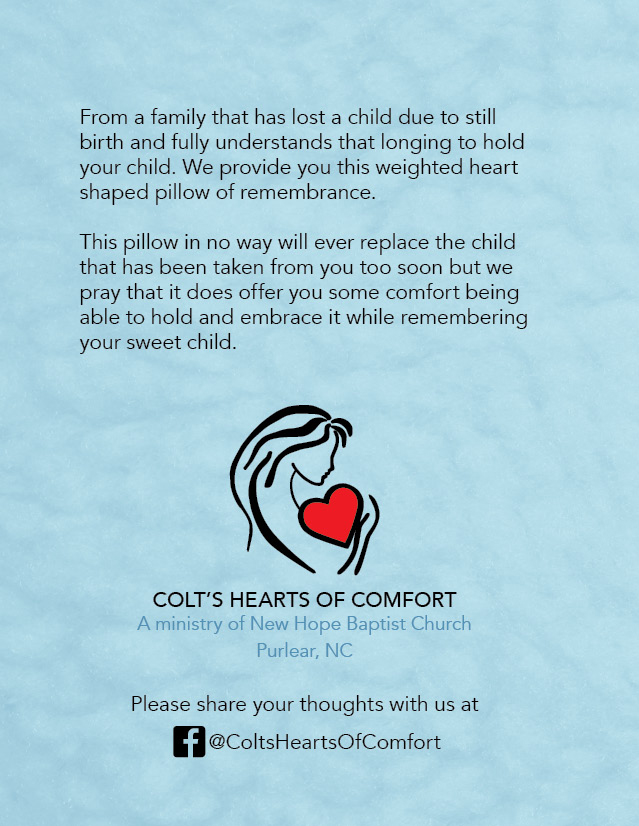 Save
Save
Save
We all want to think that we can "dig deep" when tragedy touches our lives. I believe that in Shana and Thomas you can see true faith in action. When we are small, the Lord looms large as our father, our comfort, and our example to others. We are weak and He is strong. He teaches us to lean on Him, and as we receive His comfort, we also receive an example of how to comfort others.
To learn more or find out how you can contribute to Colt's Hearts of Comfort visit https://www.facebook.com/coltsheartsofcomfort/.
If you or your business has graphic design needs including logo, brochure, card, or any other marketing materials designed please contact Pixels On Paper and visit our design website http://graphics.pixelsonpaper.net/ to view more examples of our work.
We love family portraits whether they are set in the studio, the great outdoors, a specific location like the mountains or high country, or on our property in our outdoor portrait garden. Pixels on Paper photographs, engagements and weddings, brides, and special events and portraits  of all kinds in our Wilkesboro, NC studio. We would be honored to meet with you, learn about you and your family and be a part of taking special portraits that will become, we hope, family heirlooms.
Save