The Guerrant family asked us to photograph them with their 2 children on a single day – documentary style. We LOVE this type of photography, because it translates the desire to take selfies and snapshots and indulge in the every day, but into photos that are professionally shot and set up. You get the best of both worlds – the seemingly mundane with the magic in details and broad strokes, the togetherness, but with a trained pro behind the lens who is keeping an eye on light, shadow, scenery and all the options.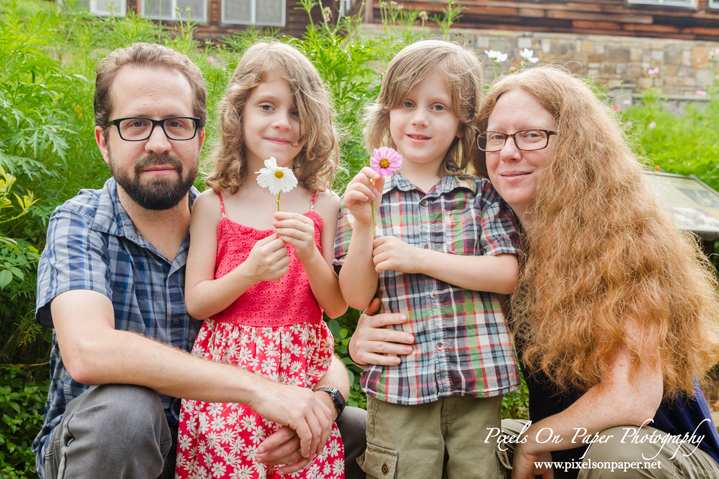 Ryan photographed Suzie, Matt, Leven and Ira at W. Kerr Scott Lake in Wilkesboro a few weeks ago. We met Suzie and Matt at Merlefest a couple-few years ago and, as fellow photographers and Merlefest team members, we instantly connected with them.
We love their down to earth personalities and they are talented and fun photographers.
We were honored that the two of them would ask us to photograph their family. As photographers, we know so many others they could have chosen, so it was a huge compliment to be chosen for the task. What's even better is that we knew we would soon be needing our very own family photos. We LOVE Suzie's documentary style, especially her black and white photography. The timing was perfect for a trade.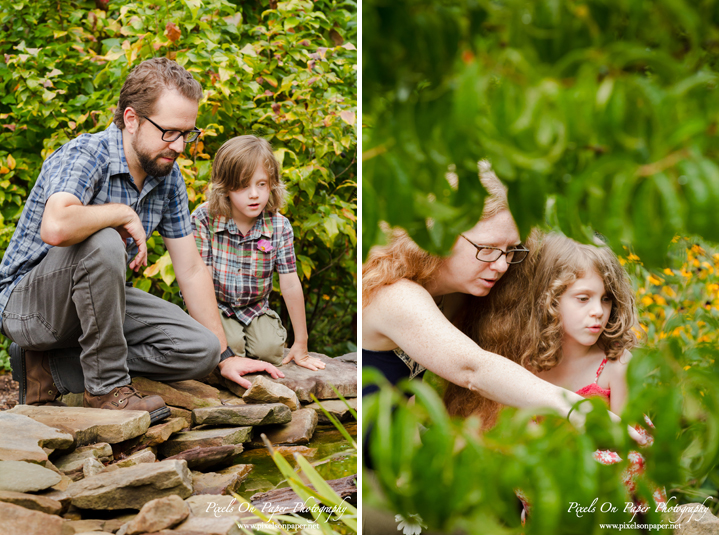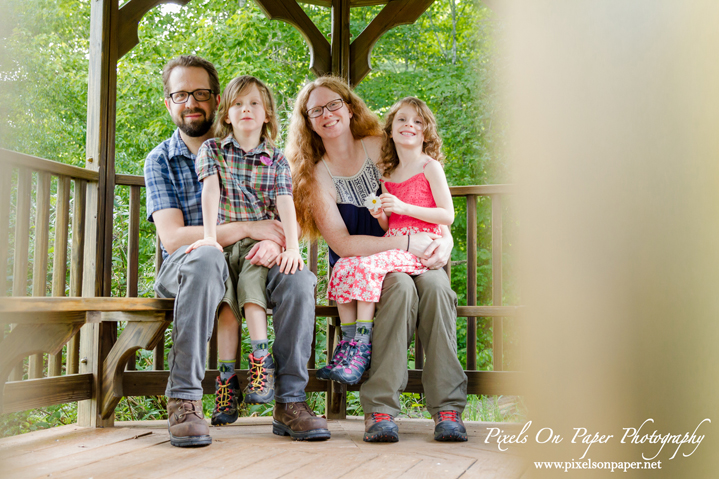 This family was so much fun. They were so open and children – with their own curiosity and agenda, their own internal storytelling – made it a fun process. They were happy with the results and we couldn't be  more pleased.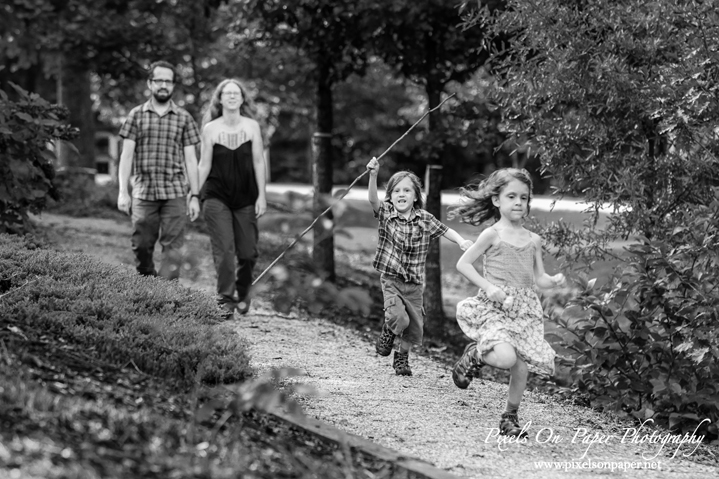 This year Merlefest was like a reunion for us and they both showered us with joy and excitement over our pregnancy. We made sure to stay in constant contact after the fest this year.We spent half a day with the family as friends hanging out at the lake with camera in hand. Documenting the kids running, playing, fishing and eating watermelon gave us, we hope, a preview of what our life will be like when we add our son to the mix. There was very little posing, just natural lifestyle interactions and sugar highs.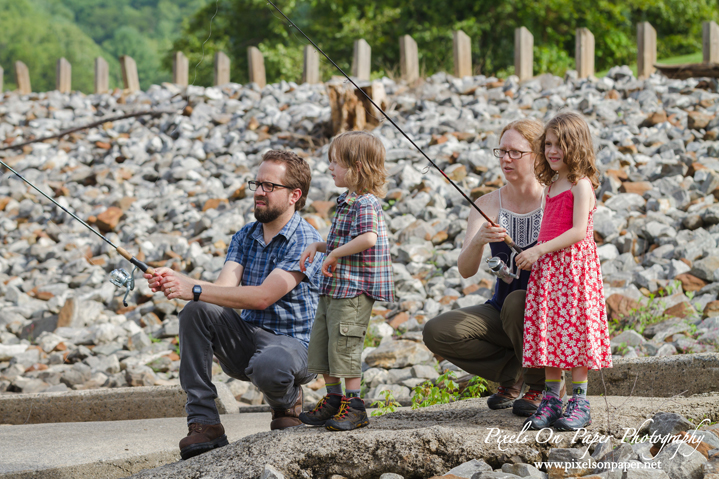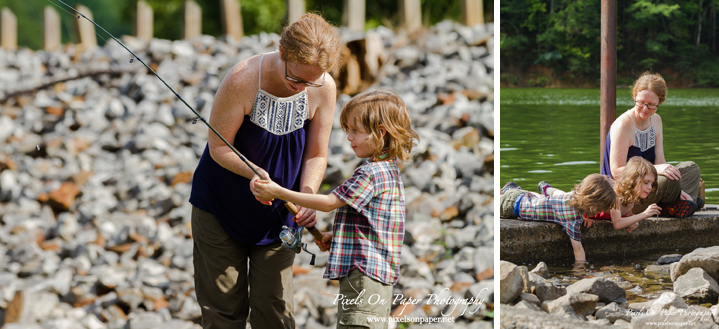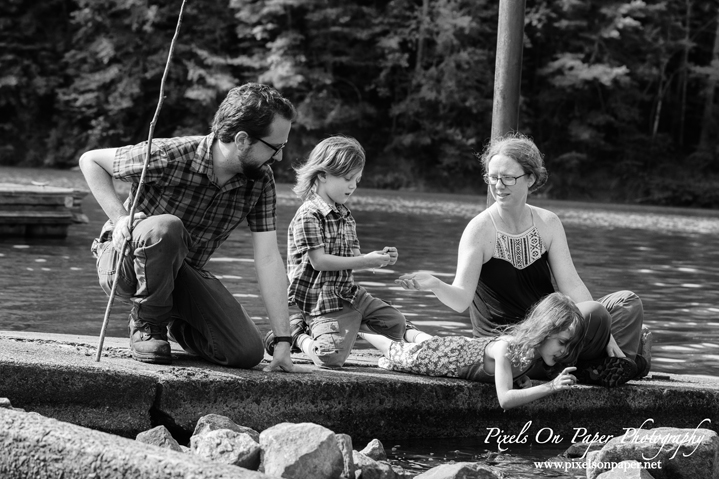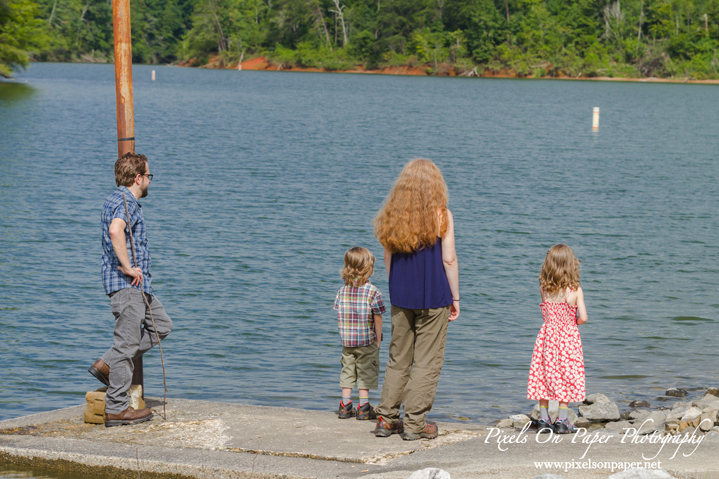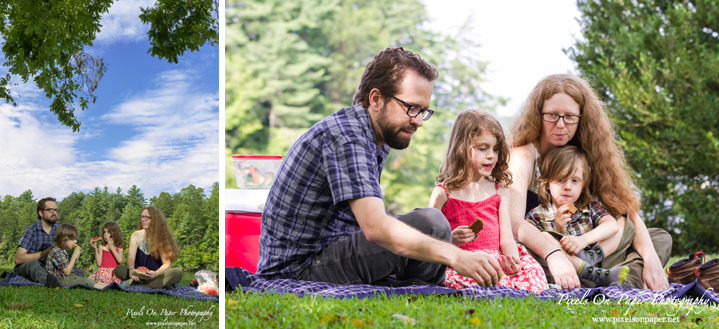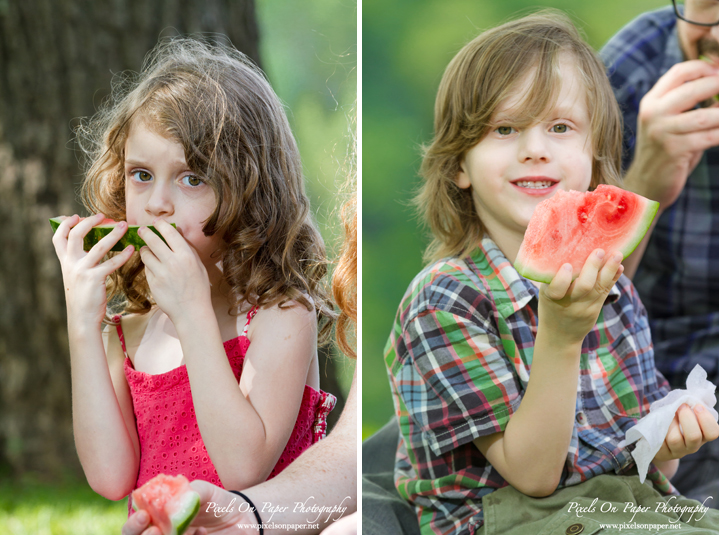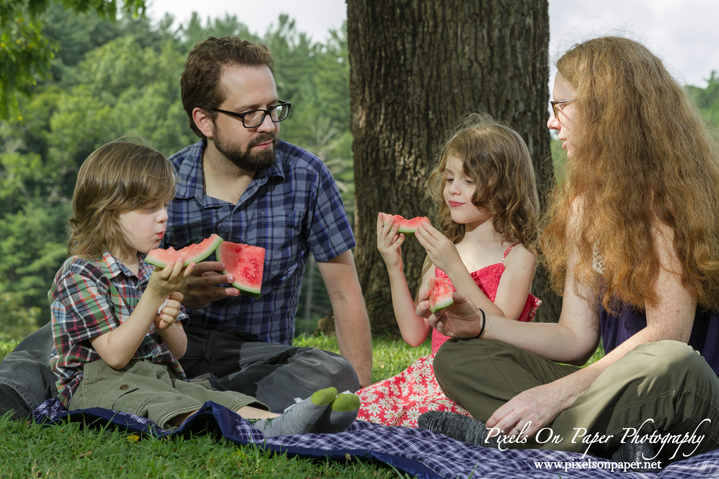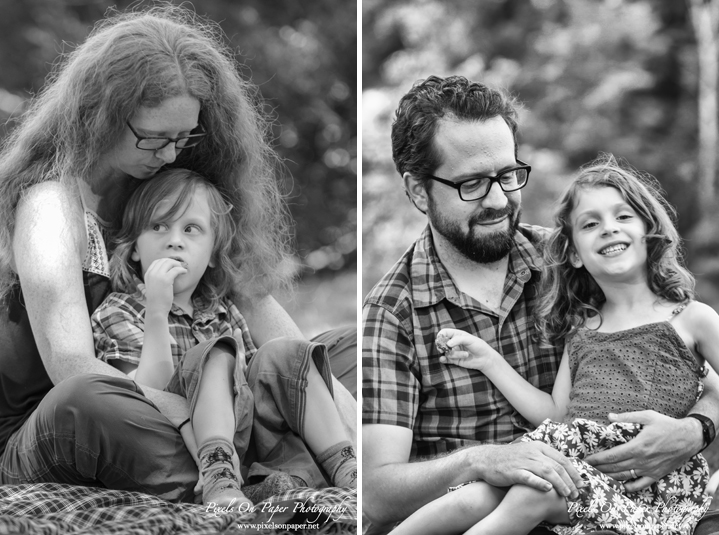 We love family portraits whether they are set in the studio, the great outdoors, a specific location like the mountains or high country, or on our property in our outdoor portrait garden. Pixels on Paper photographs, engagements and weddings, brides, and special events and portraits  of all kinds in our Wilkesboro, NC studio. We would be honored to meet with you, learn about you and your family and be a part of taking special portraits that will become, we hope, family heirlooms.
Save
Save
Save