When the late poet (and part-time North Carolinian) Maya Angelou said, "I sustain myself with the love of family," she was speaking for pretty much all of us. There are exceptions of course, but even when you run away like another NC native, Asheville author Thomas Wolfe, you find that your dreams are always tied to home and family. How do we pull together? How do we sustain ourselves? The Johnsons are an example of what that pulling together looks like. They are tied together and holding on to each other through welcoming new lives and encountering new struggles.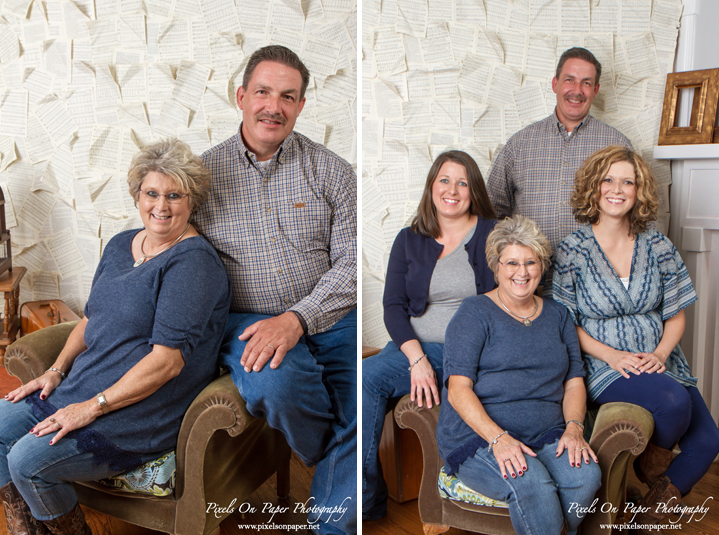 Recently, we photographed Kristen Andrew's newborn son Jaxon with his big brother Luke. They were delicious. New brothers. New besties. Then Kristen contacted me with news that her Mom Mary Jane's cancer had changed. Despite the early radiation treatment in the Spring of this year, Mary Jane was going to need chemotherapy in less than a week.
Their family had literally just grown by two with Jaxon's birth in July and Kristen's sister Lindsay's son arriving soon after. Mary Jane's chemo would begin on the 28th and I got the call on Thursday the week before giving me the update. We all know that chemo and hair loss are wedded, but I promised Kristen that I'd find a way to get the entire family photographed on the Monday before chemo began.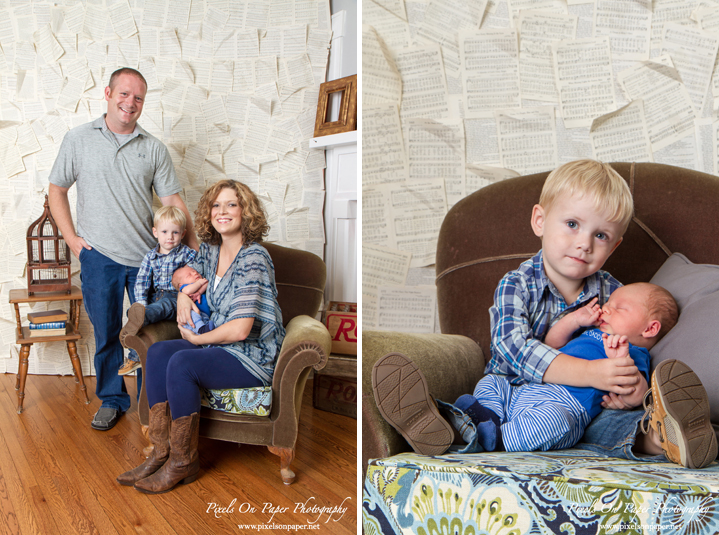 "Families are the compass that guides us. They are the inspiration to reach great heights, and our comfort when we occasionally falter." – Brad Henry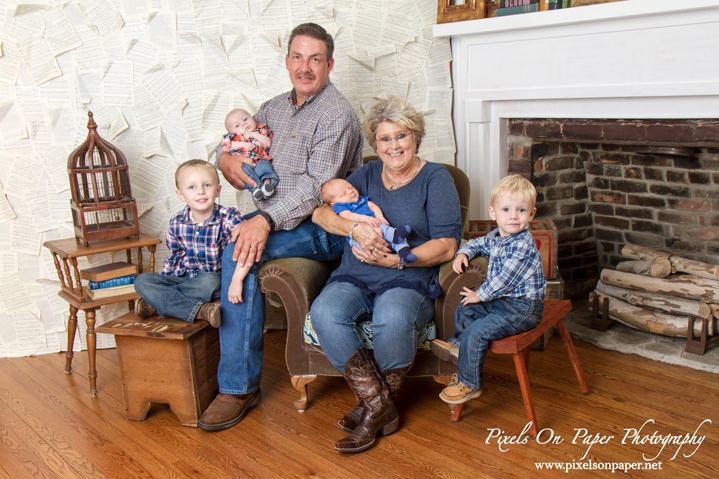 Monday arrived and it was pouring rain. Our plans for an outdoor session fell through, but with no time to spare I arranged the indoor studio with a backdrop that would suit what I knew about this fun-loving, country-inspired family of 10 and we made Mary Jane's wish for family photos come true. She couldn't have been more in her element surrounded by her husband Steve, daughters Kristen and Lindsey, and their husbands and their sons.
Chemo has been brutal and Mary Jane has already spent days in the hospital recovering from her first cycle of treatment. When the family returned to the studio last week to view all the photos, they were thrilled to have captured these memories. I hope that these images give Mary Jane a renewed energy and strength before she goes into treatment #2. Nothing will make you fight harder than love and she loves her family first.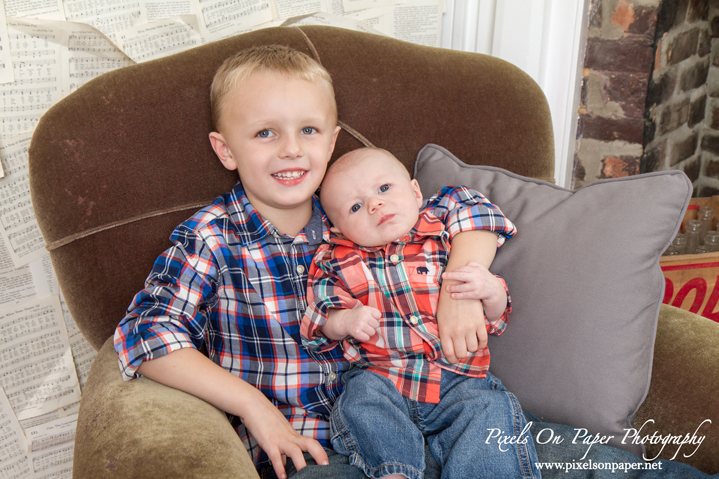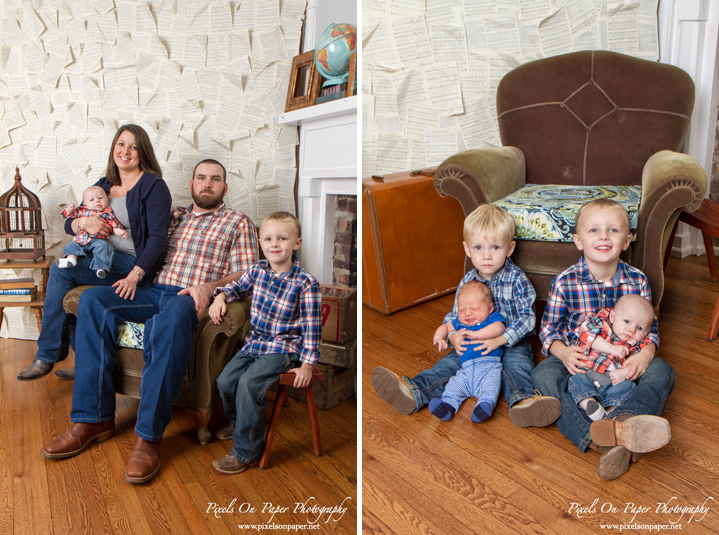 "The family – that dear octopus from whose tentacles we never quite escape, nor, in our inmost hearts, ever quite wish to." – Dodie Smith
The Johnsons are strong in their faith and prayer is going to be a big part of them holding together as they move forward. As we love them and pray for them, we hope that ALL of our clients know how completely loved they are. Chemo is tough. It throws everything and the kitchen sink at cancer. We throw everything we've got toward making our clients happy. If Ryan and I can be there for you and help you create a memory of a moment, we'll do it.
We love family portraits whether they are set in the studio, the great outdoors, a specific location like the mountains or high country, or on our property in our outdoor portrait garden. Pixels on Paper photographs, engagements and weddings, brides, and special events and portraits  of all kinds in our Wilkesboro, NC studio. We would be honored to meet with you, learn about you and your family and be a part of taking special portraits that will become, we hope, family heirlooms.
Save
Save