Being married AND being in business together is hard work. It's a balance of being a wife and husband and being bosses. Trying to maintain a household and a relationship while growing a business adds an enormous amount of pressure and stress. Because of this, we felt that 10 years was an even bigger accomplishment than most and we wanted to celebrate. – Misty
Ryan was always artistic as a kid. The problem was the he was artistic on the walls and mom didn't like that so much. He spent a lot of time in time-out.
Misty manages to dance between creative and chaotic fun and precise technical skill.  It shows up in her pictures.  Crazy, chaotic fun during a photo shoot is perfectly framed, perfectly lit, and beautifully captured. 
The secret to a magical marriage is not to merge with the other person and become one. It is about each member of the marriage learning to honor, respect, and embrace the differences of the other. There is strength in those individual differences that allows a couple to see and experience things better than either individual alone. Ryan and Misty understand that in their own marriage and it is particularly evident when they photograph an event together. Each brings a unique perspective to their photography and when their perspectives are combined, ordinary events become magical and magical events become memories that last a lifetime.
– Ryan's brother Scot

Misty and Ryan are salt of the earth kind of people. They are honest, caring, witty, and have become like family to us. Misty has inspired me to become a better version of myself through her friendship.
– friend and client, Rachel
Before the party began, our friends Stephanie & Brad Huxter prayed with us. They prayed for our marriage, for the past 10 years, for our clients and even for those clients we haven't met yet. They prayed strength, creativity and for grace for the next 10 years as Pixels. It all happened outside on the studio property and was the BEST way to begin the evening. – Misty
There was such build up to the event for months before and loads of work went into the preparations. From doing house projects, fire pit stone work, sunflower garden planting, yard work, general sprucing up, to working with the vendors on all the big and little details, …. then the day of was such a good time. We have always heard brides and grooms say that they don't remember all of the little details of the day, and that we captured things they never saw. Well Mike Anderson did that exact thing for us.
– Ryan


Ryan and I didn't even see the food on display much less get to eat it. The caterers brought us plates of food after they had packed everything away but after a bite or two we would be distracted by being with our guests. We still talk about the disbelief that it even happened. One day the entire property looked like a carnival and in less than 24 hours there wasn't a trace that it was ever there.
– Misty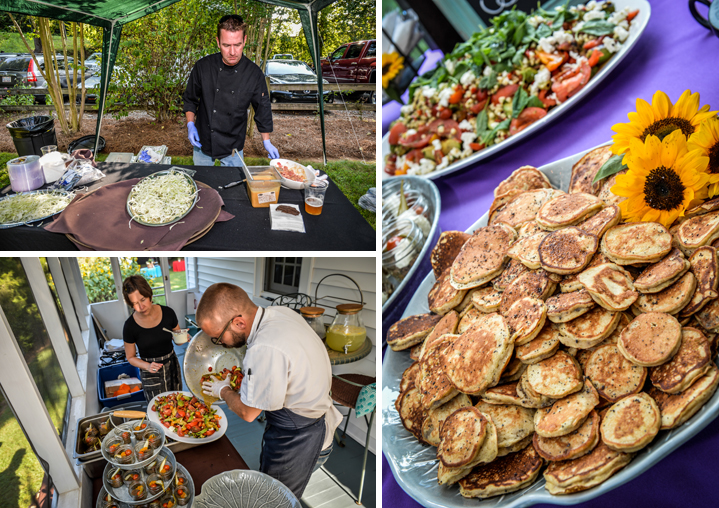 I loved seeing and hearing 30+ kids playing together or being entertained at the kids tent. That brought the biggest smile to my face and even now brings tears because of the tremendous blessing it is to watch them grow. Having so many families together in one place at one time was/is inspiring. I wish I could have given every guest the amount of time and attention that they fully deserved and that I could have personally told each one thank you for making my dream a reality, thank you for allowing me to be a part of your life and for being a part of mine, thank you for allowing me to preserve your memories.
– Misty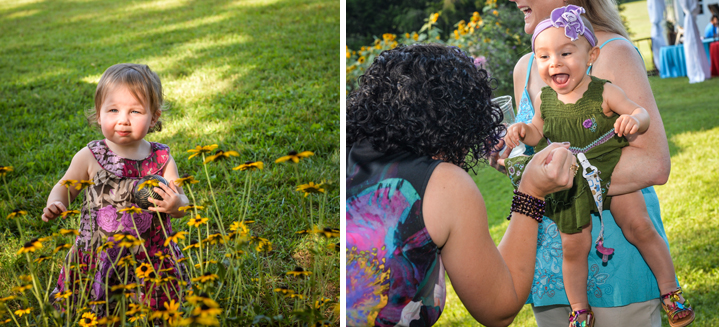 I feel that through all the weddings, portraits and designs we have been a part of over the last 10 years, that we have made more than just clients, we have made lasting friendships. We love to see them grow as well, both as families and as individuals. We have been fortunate enough to celebrate good times with them, as well as a few really hard times, and have built memories to last lifetime.
– Ryan
It was such a pleasure working Ryan and Misty on this event as the planner and as their friend.  As business owners it is inspiring to see their inspiration and innovation for their work with clients and vendors alike.  I don't think any vendor who knows and was a part of this event did not leave inspired to do something new/different with their own business.  Their studio is like no other and is the reason they have the amount of continued business….from senior portraits to weddings to first born sessions. The repeat business speaks volumes of this husband and wife team!
– vendor, client and friend, CeCe

What a well designed, well executed party. The love that went into ensuring every detail was perfect made the evening flawless. The entertainment was great, atmosphere was comfortable, and the dance floor was awesome. It is sometimes hard to attend a party when you only know the hosts, but that was not the case. Everyone we met was friendly and engaging and I expect nothing else from the circle that surrounds Misty and Ryan.
– friend and client, Rachel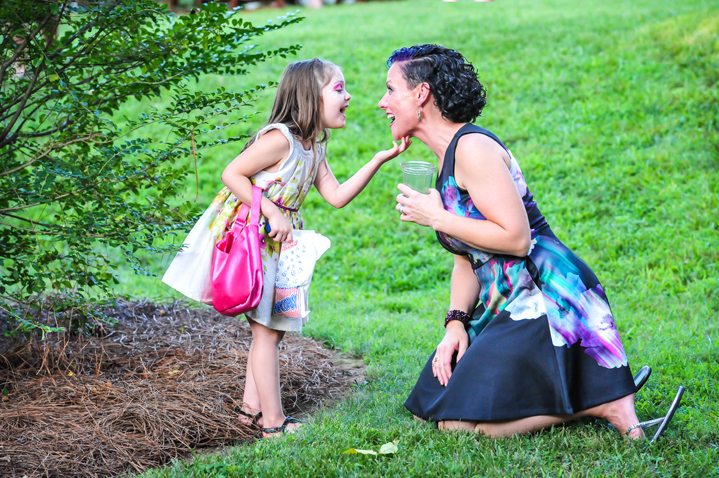 We so appreciated having family come in from Pennsylvania, Raleigh and Charlotte to help us celebrate meant a lot. It was awesome to see them interacting with our clients and have them understand why we have been as successful as we have from someone other than us.
-Ryan



The days after the party were almost depressing. After such a build up and such excitement, when the tents were down and gone, the dance floor was taken up and the yard was empty it was sad. It truly seemed like a dream since there was little evidence that anything happened (other than being sore from dancing and having such a good time). But the comments from those that were able to make it only makes me want to do it again at our 11 year anniversary. 
– Ryan
We are more than just a photography and design studio. We are creative and caring people, and we pour ourselves into what we do and give our all to make our clients' memories special. – Ryan
This business is about sharing the blessings that God has given us. Opening our home and hearts and honoring the talents and opportunities that God has granted us. We hope our clients realize that they are precious and beautiful and loved. – Misty
Click here to see more photos from the day, where you may view and download.
Special thanks go to those who served our guests and us at this party. We could not love and appreciate you more! 
Event Coordination & Design: CeCe Hampton Events
Invitations: Stephanie Huxter
Floral Deisgn: Lily Bee's Floral
DJ: Gordon Hensley, Digital DJs
Face Painting: Fun & Creative Expressions
Magician: Jay Spry, Spry Guy Magic
Deserts: Indulge Bakery
Produce, Meats, & Cheese: New Appalachia
Appetizers: Jared Yelton, Boondocks Brewing Tap Room & Restaurant
Beer , Wine & Bar tending: Kirk Irish & Boondocks Brewing
Catering: Reids Catering
Rentals: A&J Rentals
Linens: Party Reflections