If you're ever standing at a dinner party in, say, …….Prague… and someone asks you to describe a Southern Belle, Adrian Bridges Church should be your brain's go-to reference point. We're not talking the overdone, over-the-top caricature or the Ersatz Southern Lady one meets from time to time in the New South. Adrian is authentic – almost to the point of seeming as if she really is a belle from that era in the American South…….. minus of course, the strife and angst that comes from civil war and the fact that you can't vote and whatnot.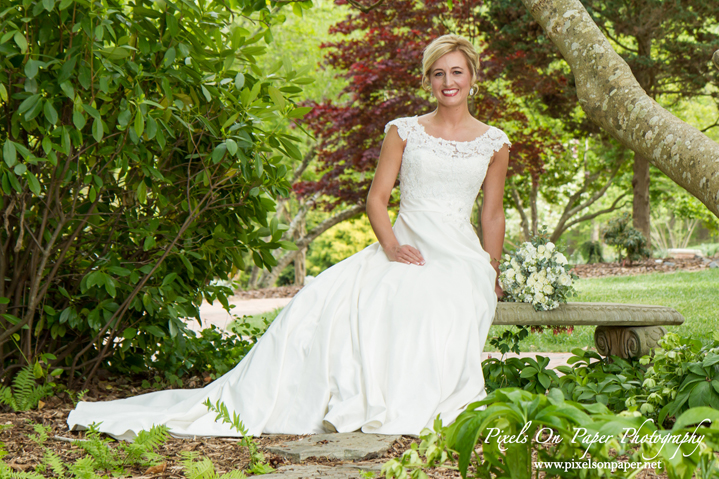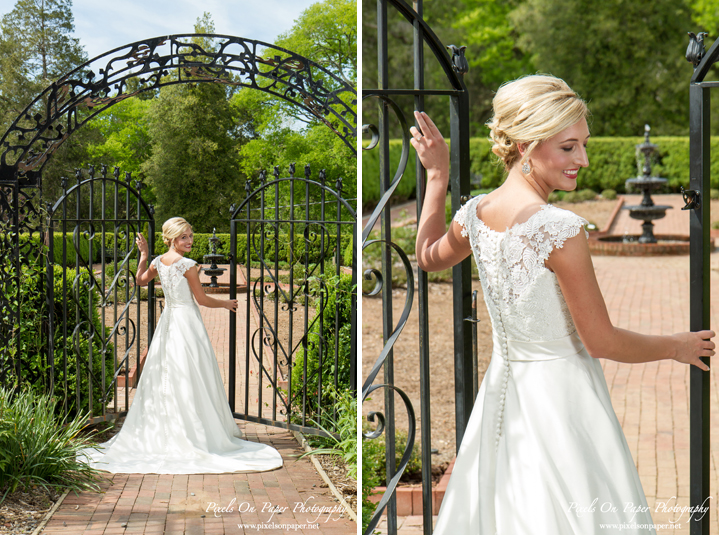 Adrian's belle comes out almost immediately in her sense of graciousness, sweetness and hospitality. She could have shown up for her bridal portraits in a hoop skirt and bonnet and we wouldn't have blinked. Let's just say she'd have given Melanie Wilkes a run for her money. When we were discussing her wedding photography (we'll share soon!!), she mentioned that since her wedding was going to be more on the country/rustic side that she really wanted her bridal portraits to be more formal, elegant and in a blooming spring garden, filled with the lushness that comes with the season. There's just one problem – the weather in the mountains of NC in the spring can be dodgy and sometimes it feels like late October. The solution? Head east toward warmth. And that's what we did.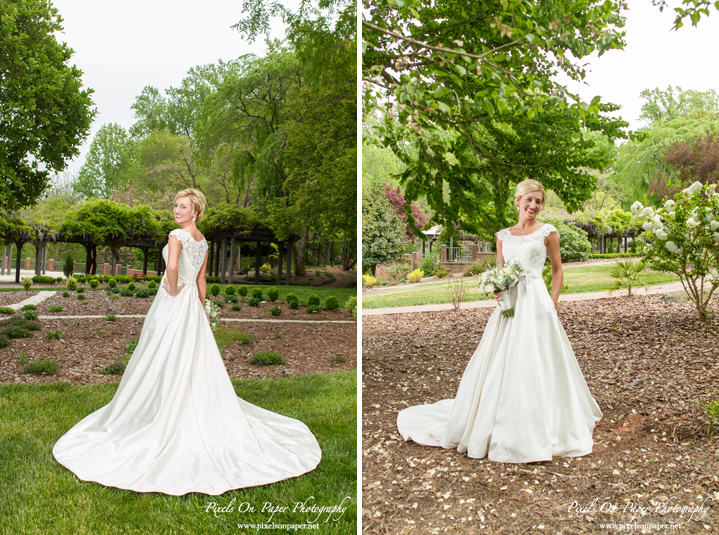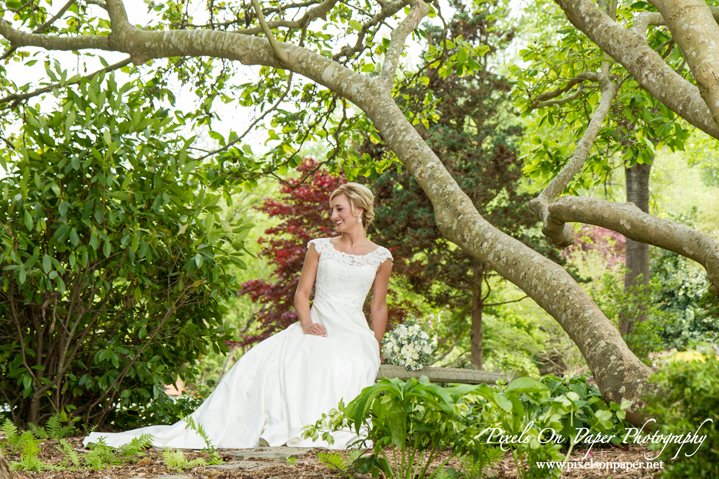 The botanical gardens near Winston-Salem were in bloom and they were absolutely gorgeous, making a perfect setting for this bride. When we can bend to make our clients happy, we do it and this was the case with Adrian. When she emerged from the car for her session in early April (after hours of travel for hair and makeup and then more time to get to the gardens), she actually squealed. The combination of her gown and glow, the green of the gardens, purple wisteria, moss and sunshine made our job that day a breeze.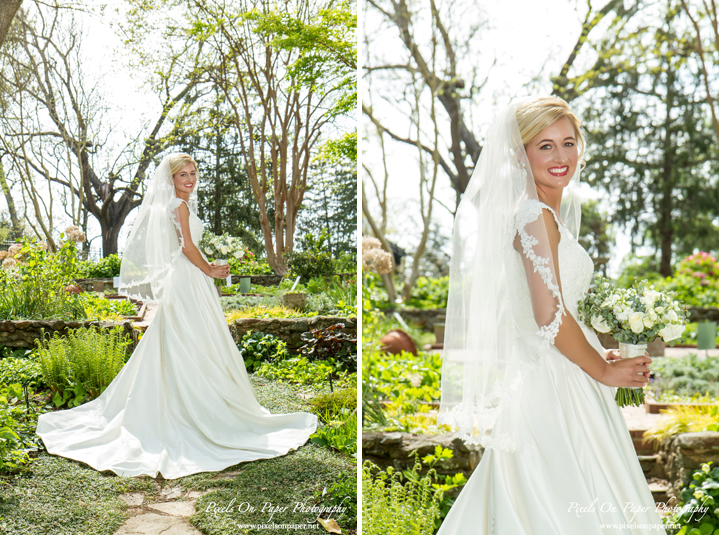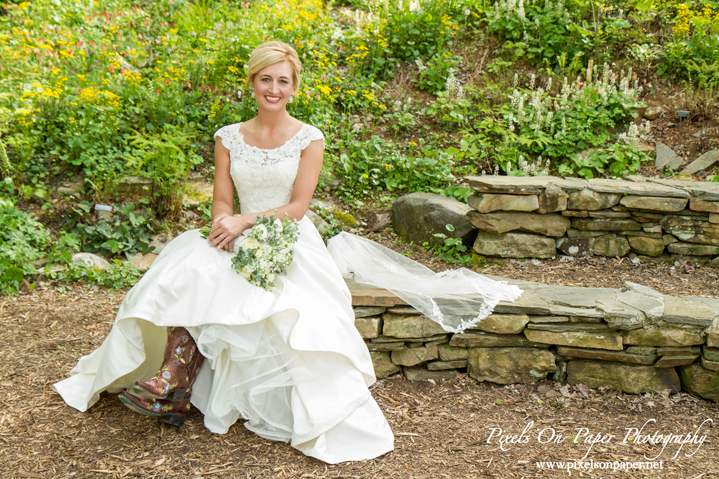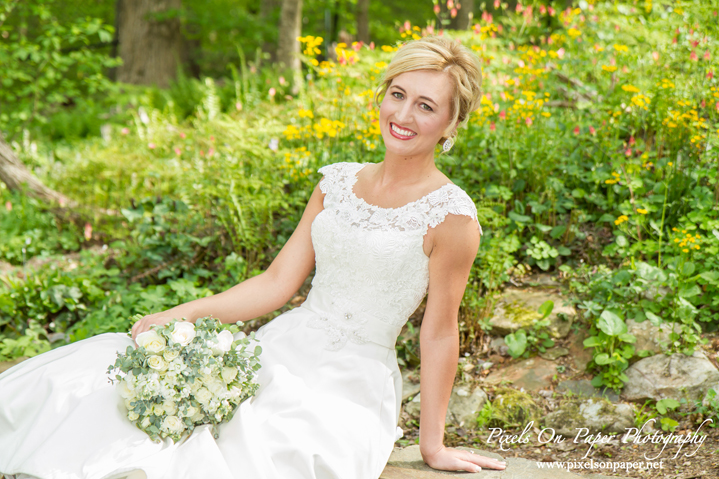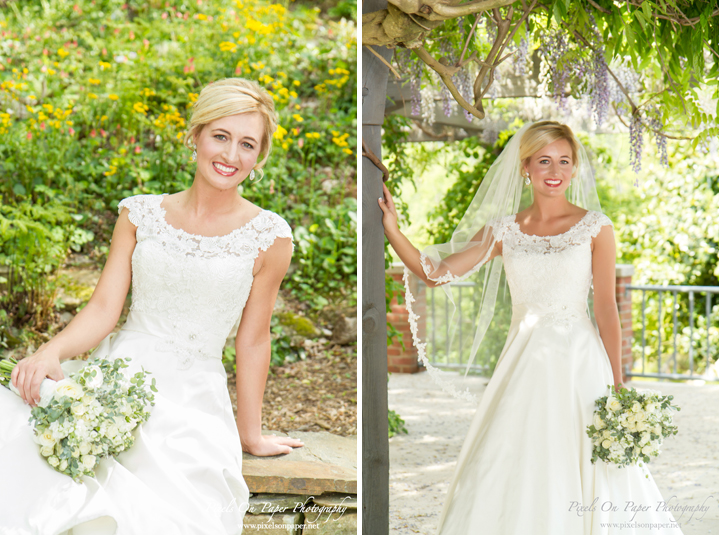 Adrian told us that we'd made her dream of garden portraits come true by locating this spot. LOVE IT when that happens. This belle deserved a setting as genteel and elegant as she is, so we were thrilled to deliver.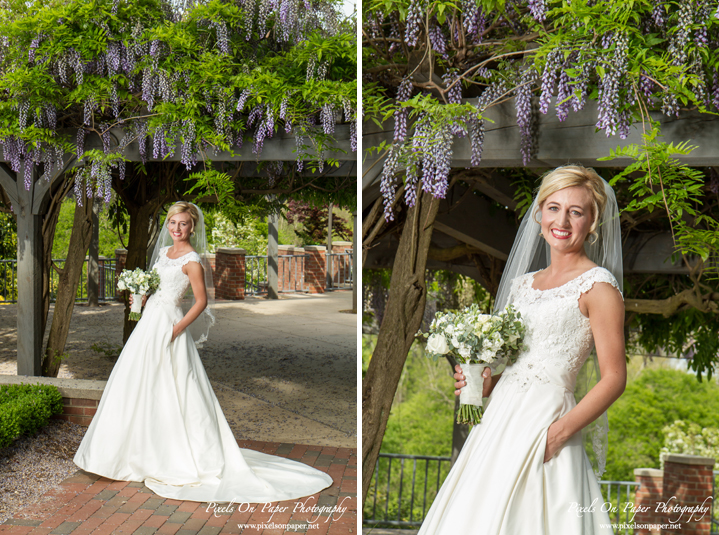 We love family portraits whether they are set in the studio, the great outdoors, a specific location like the mountains or high country, or on our property in our outdoor portrait garden. Pixels on Paper photographs babies and kids, engagements and weddings, brides and special events and portraits of all kinds in our Wilkesboro, NC studio. We would be honored to meet with you, learn about you and your family and be a part of taking special portraits that will become, we hope, family heirlooms.