There are more than a few inspirational quotes about girls. Girls and cars. Girls about to become brides. Girls and their dreams. Girls being domestic. Girls being daring, etc. So we'd like to pause here and let you conjure your favorite lines or even images…
Done? Ok. So meet this glorious girl, Jamie Goforth, now Jamie Harrison. Her wedding was October of this year, [you'll have to stand by for the photos of the day], but THIS DAY in August was just about her. We photographed Jamie at the home of a family member in Wilkes county and her mom, grandma, great-aunt and great-uncle all came with her to enjoy the experience and watch her.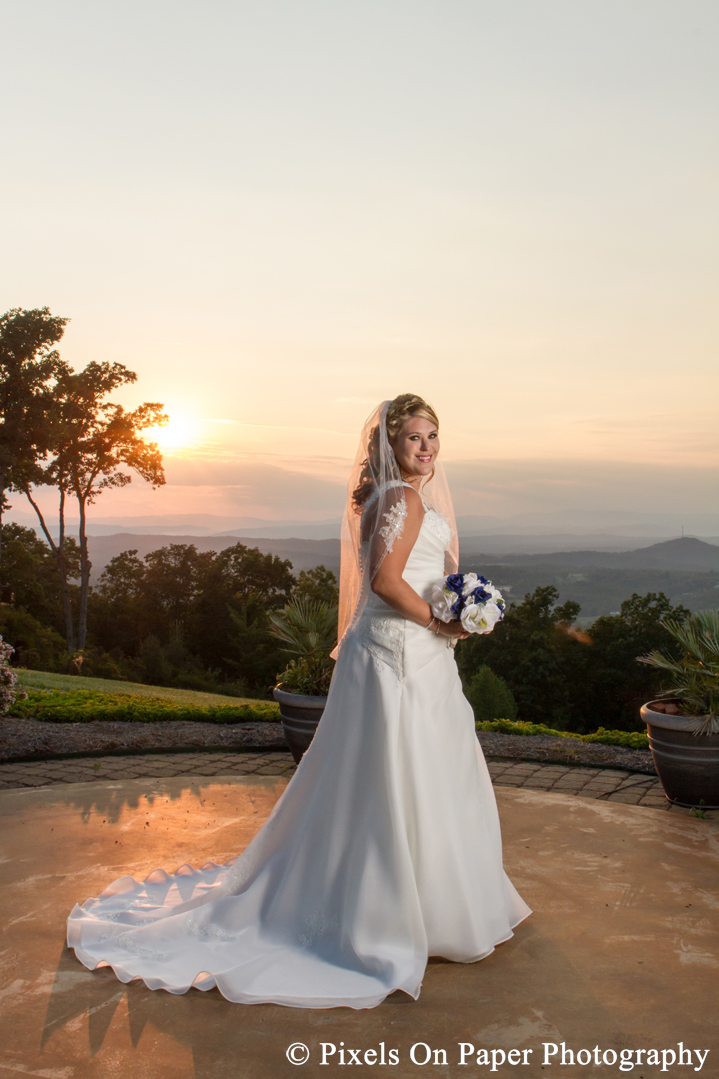 The views were spectacular as they tend to be in late summer in the western part of NC, and Jamie looked so fresh and happy. Honestly, this day seemed to increase her excitement about her wedding day. Every bride deserves a day as BRIDE that isn't her wedding day, don't you think? The wedding day blur is exhilarating yet inevitable, so we love being able to spend time with brides (and their family members and pals) before the actual nuptials.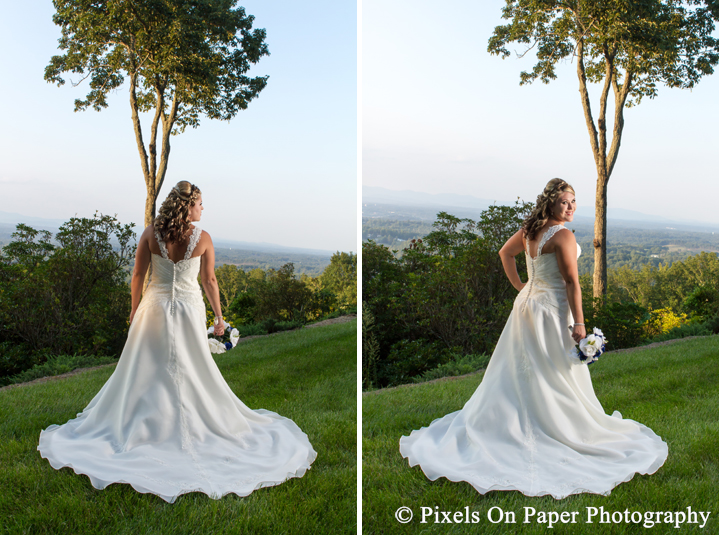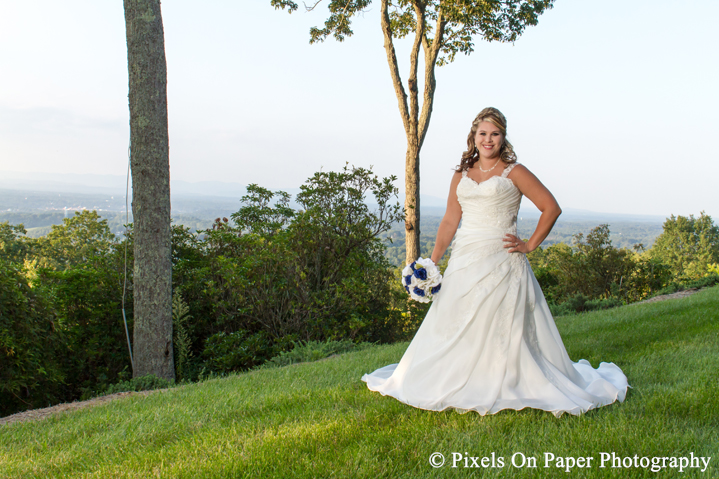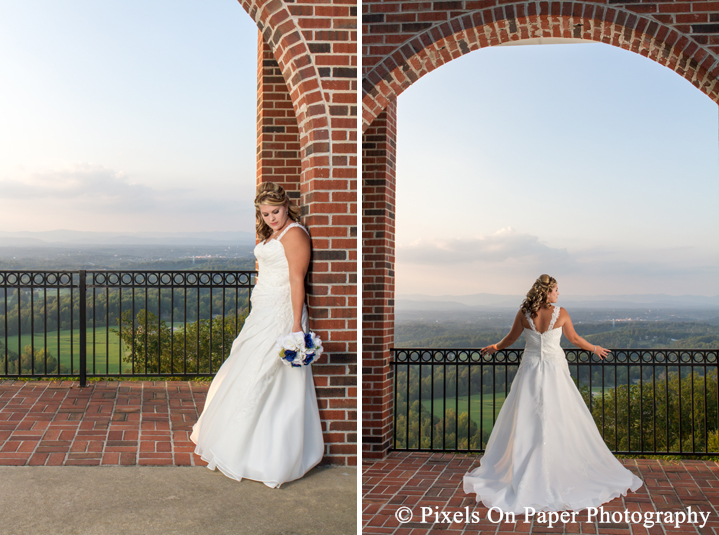 I mentioned the views, but the entire home was perfect for showcasing a girl just about to start a new chapter. In particular, the pair above where she appears to be the queen of the estate, but still so young and fresh and contemplative.
Jamie's family loves antique cars and they have a large collection, so including one in the portrait session was an easy and fun choice. She had a huge assortment to choose from, too. While classic cars are as different as individual girls, her groom is a big fan of the convertible red classic Thunderbird. Photographing her elegantly draped over it was too fun and it is a shot that any car guy can love and appreciate.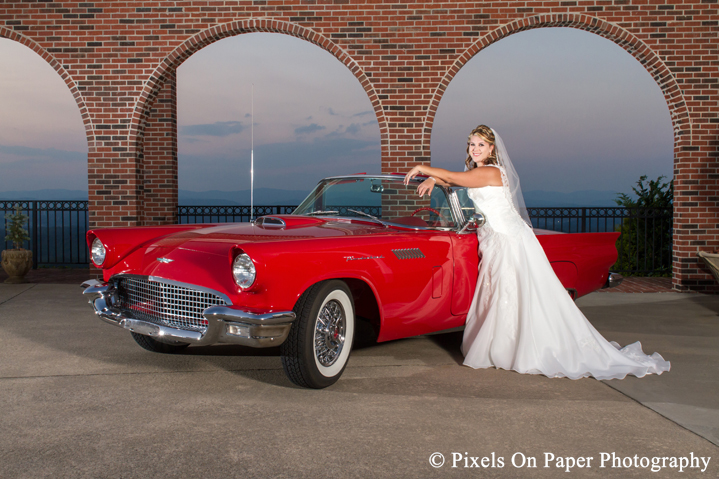 We look forward to showing off their wedding pics soon, but in the meantime, we encourage those who are planning proposals this season and want to capture it, those who are engaged and need portraits of you and your fiancé(e), brides-to-be or couples planning a spring or summer wedding, contact us. We'd love to help make your day perfect by ensuring you get the best portraits. Visit Pixels online or call us 336.990.0080.