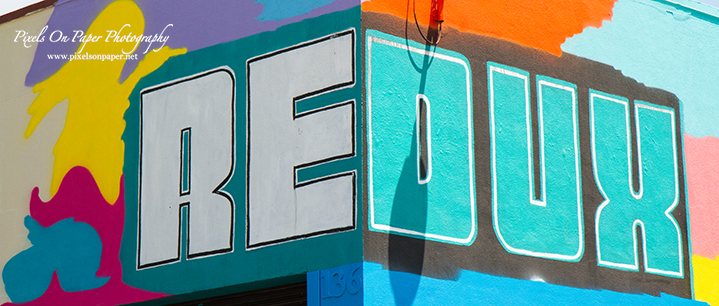 Everyone ready for another wedding look-back? A little check-in with a couple who said their I Dos and are still together? Awesome, because here's Wedding Redux numero 6 from Jessica LeClaire and Chris Raynor, married almost exactly 2 years ago. It's free-ranging and VERY helpful if you're planning or helping plan the wedding of someone close to you. Happy Reading!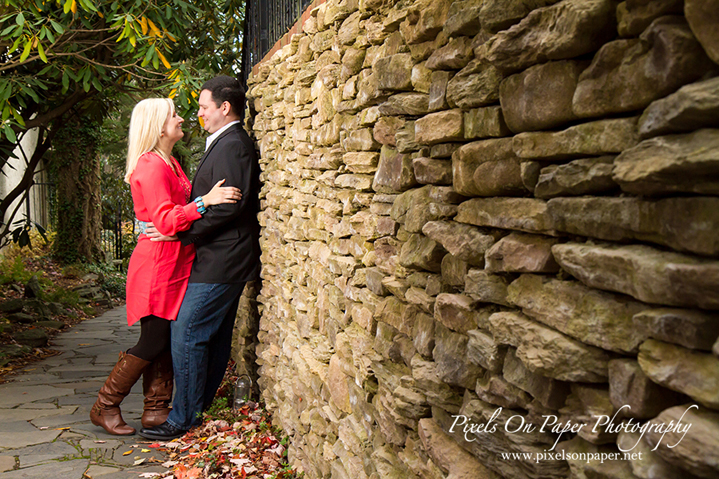 Having someone help take charge of the wedding festivities who is not a family member is something I would recommend for anyone who has a family (like mine) who feels they need to be in control of everything & provide their opinion for every aspect of the wedding. I love my family, but hiring someone outside of the family help take care of things and make sure there wasn't anything missing or going wrong made it less stressful for us!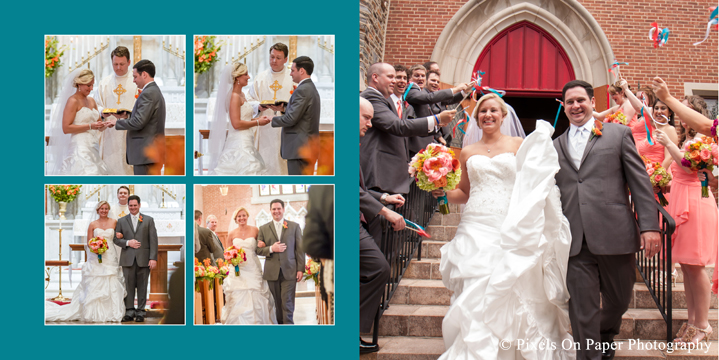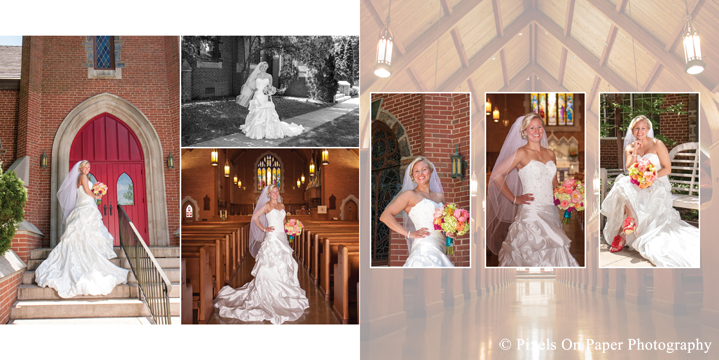 Location… If you have guests coming in from out of town, our advice would be to have a location near a hotel for your guests to stay in or try to keep the traveling to a minimum. We loved having our reception at a hotel because it made it easy for our guests to be able to completely enjoy themselves without having to drive home. This also gave us the ability to spend time with our out-of-town guests after the wedding that evening and the next morning.
Getting married in a church was important to us, but we would have preferred not to have had communion during our ceremony. It was a requirement of our church and out of respect, we dealt with it, but if we could have avoided it to make our ceremony a bit shorter we would have. We loved the rest of our ceremony; it was traditional which is what we wanted.
It's hard to decide who's going to be in your bridal party vs. just being a guest at your wedding. As you start thinking about who you want in your bridal party, there are always more and more names that come to mind. We took the time to really narrow it down to who was closest to us, plus we made sure all our good friends were invited, so they were included in the celebration. We had 6 bridesmaids and 6 groomsmen.
With attire, we wanted everyone to be comfortable since we had a May wedding. We wanted lighter colors and Jess wanted the girls in short dresses because long ones would be too hot. Of course everyone's wedding day is about the bride & groom, but if you have people in your bridal party helping share your day and you've asked them to spend money on clothes or shoes or taking trips with you, you should make sure they feel comfortable at all times on the day of your wedding. Our advice would be to include others' opinions because it will make them feel even more included in your day.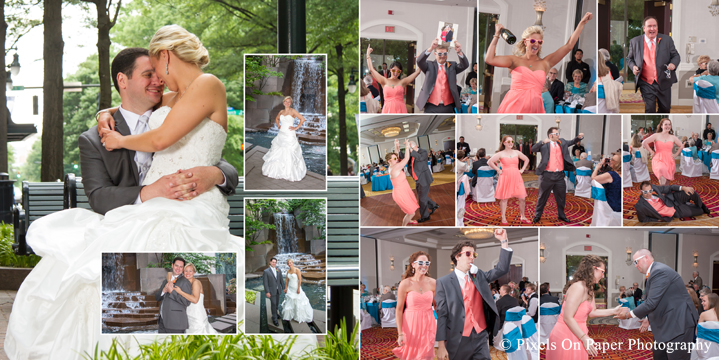 Number of Guests? We had 150 people at our wedding and we were given a total of 175 by Jess's parents & after responses it came down to 150. We send out 2 rounds of invitations to make sure we invited all family, our parents' "requirements," family friends and then our friends. We were able to have almost all of our loved ones (for those who could make it) and we were able to say hello to every single person that came to our wedding. This was the best part for us.
We had a spring wedding because we wanted good weather & pretty flowers and sunshine for our pictures which is exactly what we got. Additionally, we had a 2-hour window after the ceremony that gave us enough time to take great pictures and not feel rushed into our reception. Then a cocktail hour from 5-6pm, and a 4-hour reception which was a perfect amount of time for dancing and spending time with our guests. We wanted an afternoon evening wedding so we could party into the night.
We loved the food at our reception. We had a tasting months before the wedding which was extremely helpful and included Jess's parents & sister & Chris's dad. We wanted to have several people's opinions to make sure we chose options that we felt all our guests would enjoy. The tasting definitely allowed us to decide exactly what we wanted.
We didn't want to spend tons of money on flowers, as beautiful as they are; we felt putting more finances into other areas like our photography and having a photo booth was more important since we really wanted to create everlasting memories.
Having a DJ was no question. We love bands, but we didn't feel it was the best decision for our wedding. We feel we got a better sound & dance feel from having a DJ.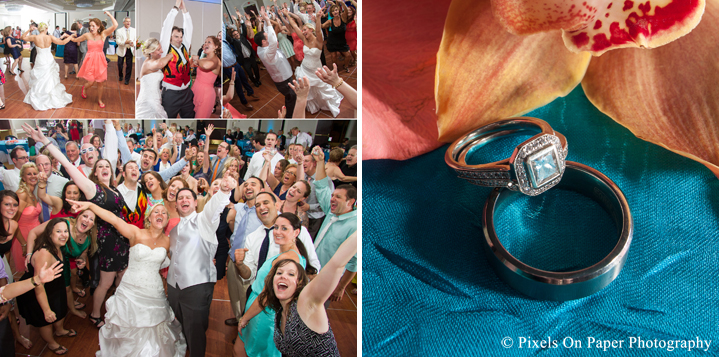 We were very lucky and blessed that several of our vendors were friends of ours. Included were Ryan & Misty as our amazing wedding photographers who captured every beautiful moment from our perfect day; our DJ was a good friend of ours and our photo booth was done by one of the bridesmaids brothers (who we've known since college) and our wedding planner was a good friend of Chris'. Not only did we have great vendors but we had extra love coming from them because they were friends of ours.
We love family portraits whether they are set in the studio, the great outdoors, a specific location like the mountains or high country, or on our property in our outdoor portrait garden.Pixels on Paper photographs babies and kids, engagements and weddings, brides and special events and portraits of all kinds in our Wilkesboro, NC studio. We would be honored to meet with you, learn about you and your family and be a part of taking special portraits that will become, we hope, family heirlooms.