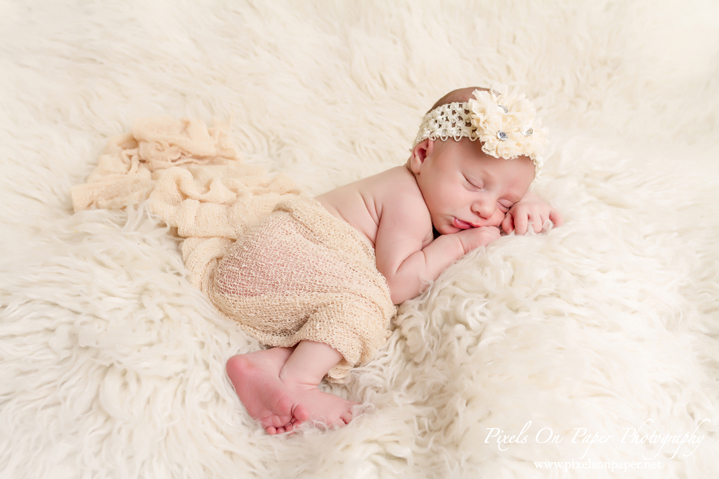 Hannah Leigh Harrison was born July 10th to beaming parents Jamie & Daniel Harrison. These are beloved friends and clients of ours for years. We photographed Jamie & Daniel's engagement portraits and then their October 2015 wedding. Along with Daniel's son Henry now there are four of them, since adding their favorite new palindrome Hannah. The couple took us up on the offer we make to all of our wedding clients for free newborn photographs if and when they begin their family. We usually photograph newborns within the first 10 days of their lives, because that's the window for getting those sleepy, curled up and cozy photos. It's important though to make exceptions for babies delivered via C-section, so we invited the family to our studio on the 26th and it was still a wonderful and successful shoot. Hannah did not disappoint.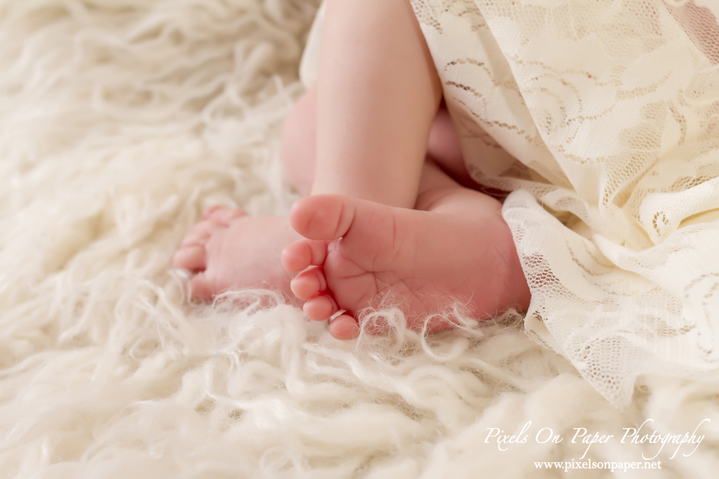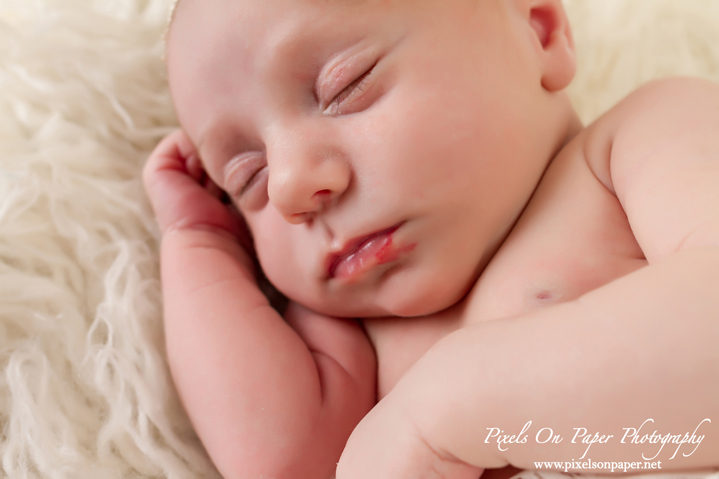 Before Hannah's arrival we were planning for the shoot. Jamie & Daniel sent me photos of her nursery and various areas in their home where they wanted to hang photos. I found out her nursery colors and also that Jamie's favorite color is purple. I then used those details and photos to plan the backdrop, gather props, wraps and headbands that Hannah would wear. With this preparation I was able to compose photos and design wall art that will coordinate with the family's home and proportionally fill some of the bare walls. We love providing this service and our families/clients do too.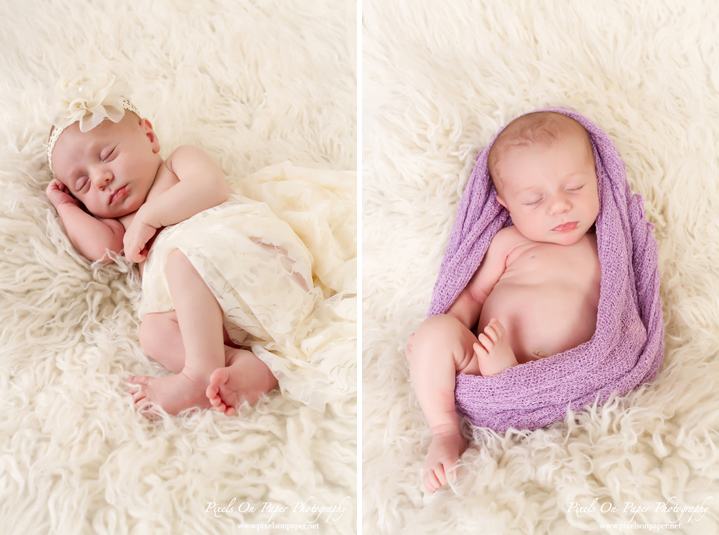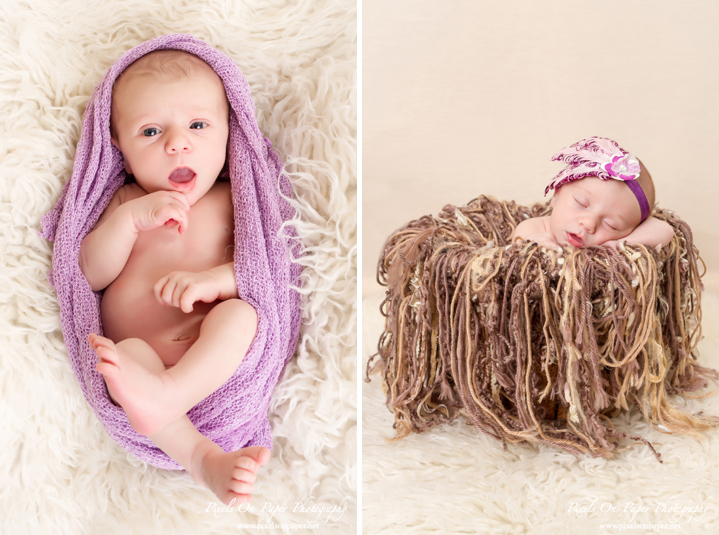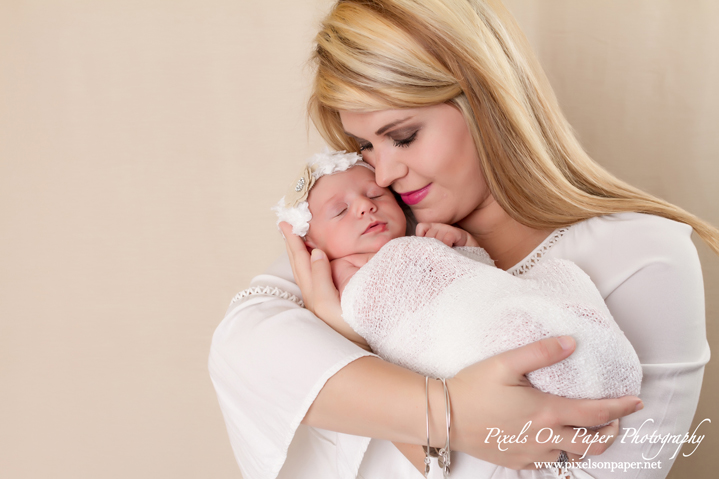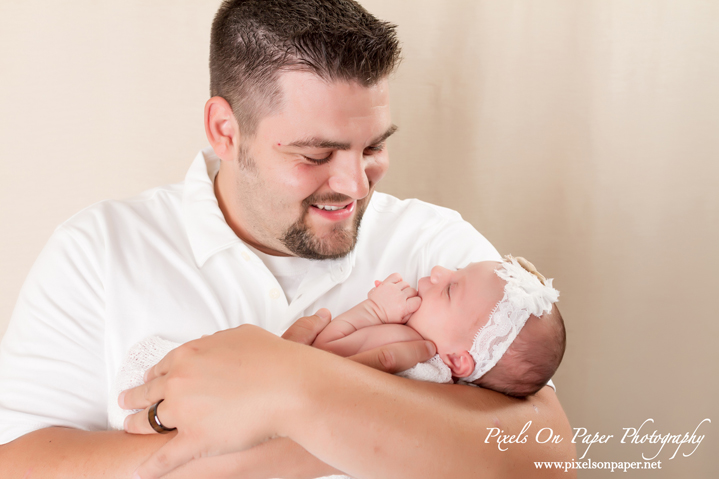 The whole family is totally smitten with baby Hannah and Ryan and I joined that club too. Big brother Henry particularly likes to dote on her and show his affection. He was incredibly gentle with her when it was his turn for some one-on-one time during our portrait session.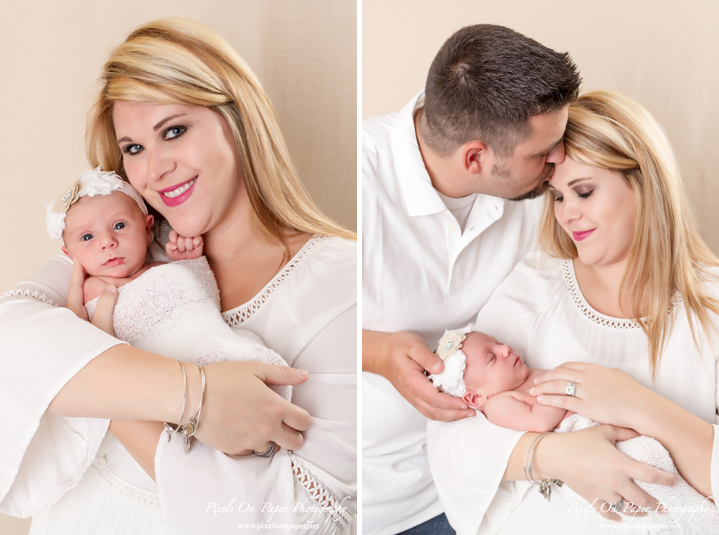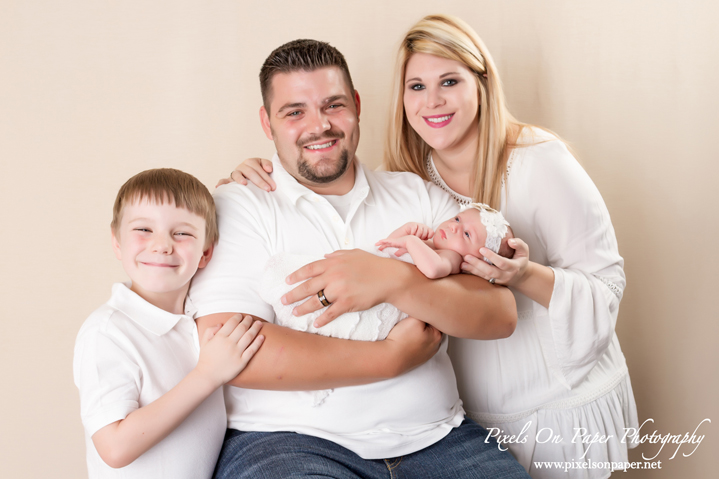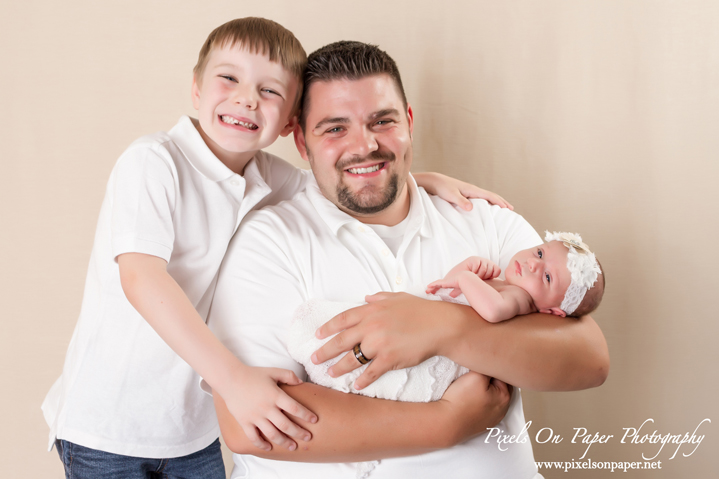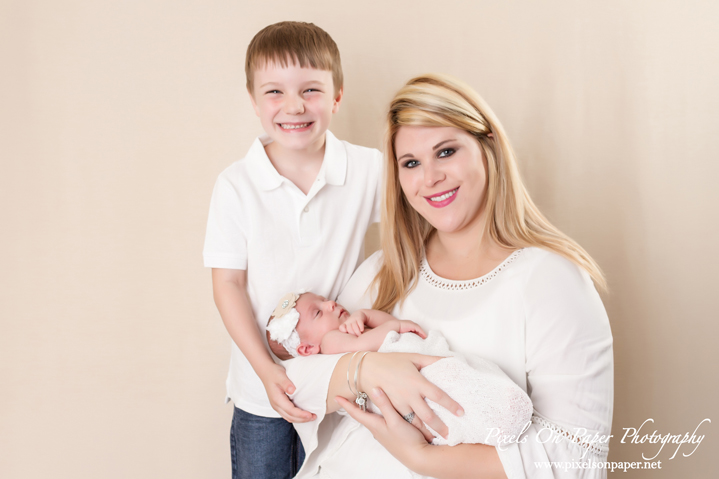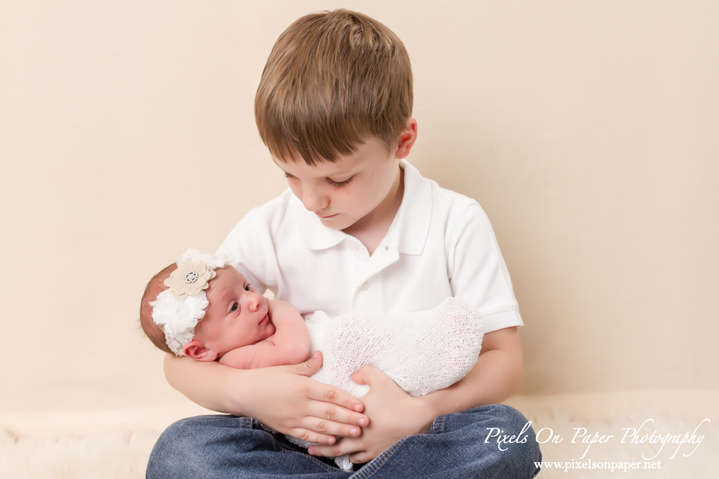 I love this shot and so do the parents. They have a million adventures ahead of them, but for now it's about snuggling and gazing at each other and bonding. We look forward to watching her grow, watching Daniel grow to love her even more and especially watch her realize how lucky she is to be a part of this family.
Pixels On Paper offers full year baby photography packages. Want to learn more about our maternity and newborn photography packages or portrait photography in Wilkesboro NC , Boone, Blowing Rock and the NC mountains? Call 336-990-0080, visit our website 
www.pixelsonpaper.biz
 or send us and email at mail@pixelsonpaper.biz for more information.
This work is licensed under a Creative Commons Attribution-NonCommercial-NoDerivs 3.0 United States License
All photos are ©2017 Pixels On Paper. Pixels On Paper Photography Wilkesboro, NC Baby Photographer, Boone NC Family Photographer, Newborn Photography, Newborn Photography Winston Salem, NC, Newborn Photographer, Baby Photography, Baby Photographers, Charlotte NC Newborn Photographer, NC Newborn Photographer, NC Baby Photographer, Charlotte NC Baby Photographer, Winston Salem NC Baby Photographer, Boone Family and Portrait Photographers, Boone Photography, Boone Photographers, High Country Photographers, NC Photographers.  Husband and wife team providing creative photography for weddings and portraits in NC, specializing in the NC High Country,  Charlotte, Winston Salem and in the NC Mountains.
Save
Save
Save
Save
Save
Save