Do you ever look at a photo and think about the zillion captions that could be written? There are contests out there and most are about funny photos or cartoons, but this shot below evokes so many thoughts.
What would her groom write? "Hurry to me!!"
Or her father? "There goes my girl…."
What would her big sister say? "Wait up!" or "I miss her already."
Or her great-great grandmother if she could see this photo? "How romantic."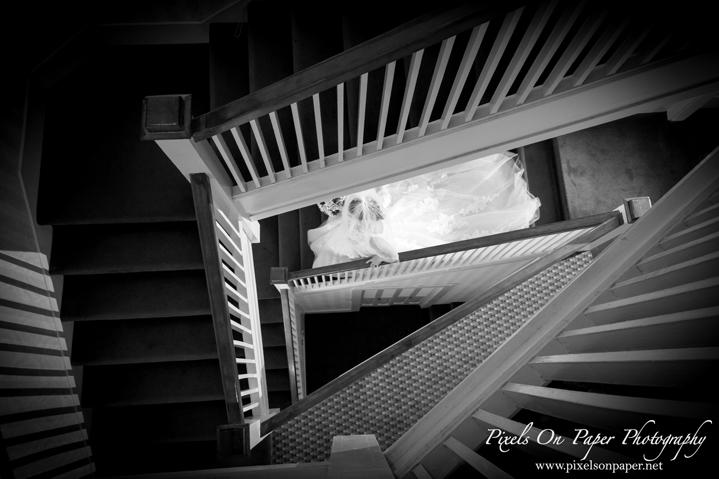 But she's off and this image of Elizabeth (Eli) Rickard walking down the steps has become one of my favorite bridal portraits to date. It's another image that I conceived once I saw this stairway in the Green Park Inn. I described my thoughts to Ryan and along with Eli's sister Kari, we made my vision come true. I like it because it's different from many other bridal portraits we've taken. For me it portrays movement, anticipation, and represents the marriage journey that Eli was embarking on. It's always deeply rewarding to try something creative when you have a bride so deeply ensconced and in love with her favorite things – in this case, books, fantasy, romance and Kyle.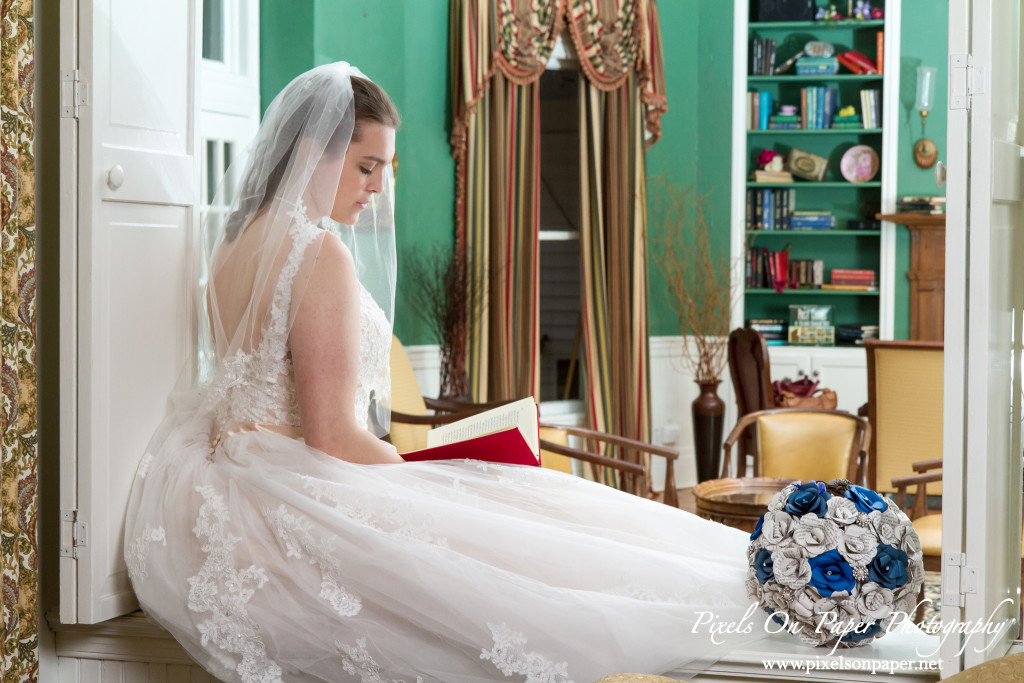 Elizabeth is a classic romantic, a dreamer, a lover of fantasy, has a super hero spirit and a smile that's as big as her heart. She just married her beloved Kyle Bishop on March 5th (portraits and blog to come), but these bridals were taken indoors due to rainy and cold January weather. Elizabeth loves to read (this will be this week's understatement), so the historic Green Park Inn's library made a perfect setting. To note: Eli's favorite book is Black Beauty and the horse portrait fit brilliantly. Her sister Kari used pages from Black Beauty to create Elizabeth's bouquet.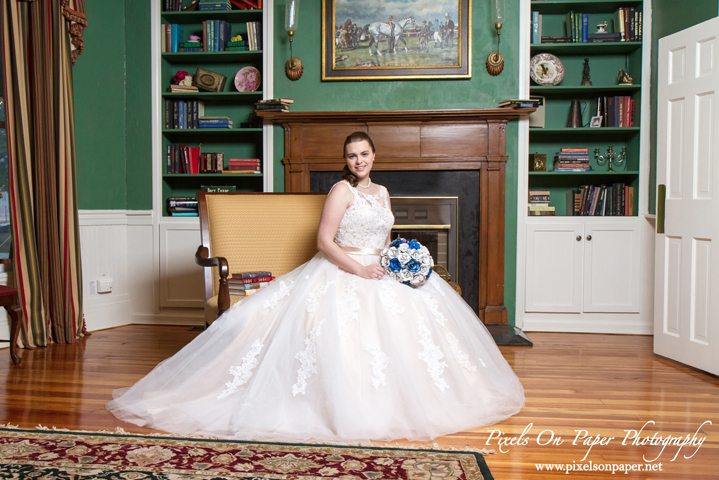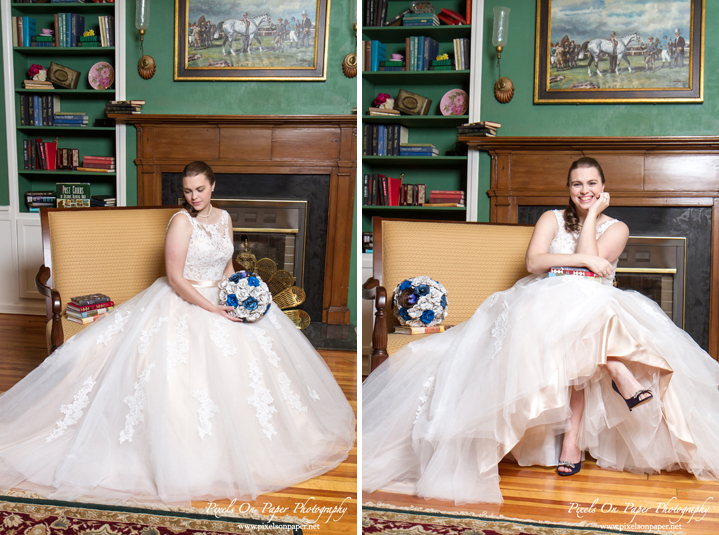 Books were incorporated throughout the wedding details (and we STRONGLY encourage you to check out their engagement photos to fill in more of the story).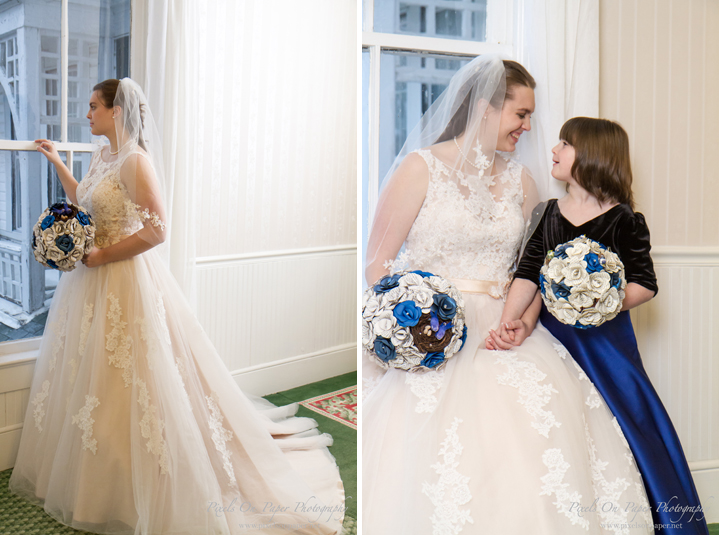 I always encourage brides to include friends and family in the portrait session and day. It's fun to witness the relationships, and time with each other on these days is often the most time they'll get since the wedding day itself can be whirlwind. For Eli, this session included her mother, sister and niece, all of whom came in from out of town. It was a girl's day to play dress up and they were, to the person, emotional and giddy throughout the portrait session.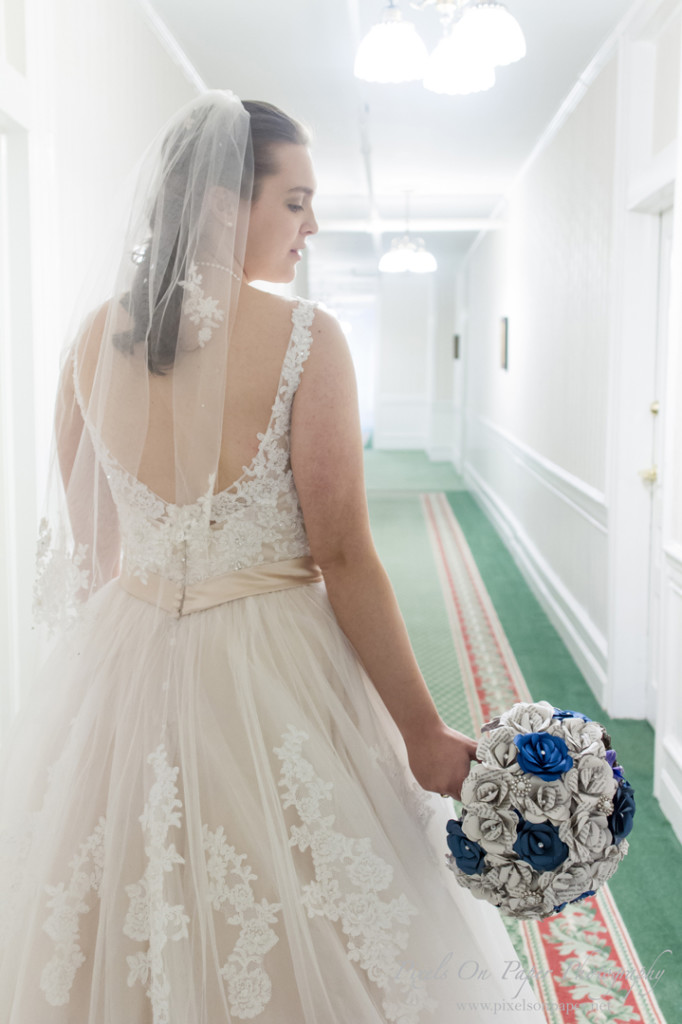 Our caption for this photo above would be "She's ready." We promise when the wedding photos have been processed and we can share bouquets of books and the stories that made their day the fairytale that it was – you'll be the second to see them.
We love family portraits whether they are set in the studio, the great outdoors, a specific location like the mountains or high country, or on our property in our outdoor portrait garden.Pixels on Paper photographs babies and kids, engagements and weddings, brides and special events and portraits of all kinds in our Wilkesboro, NC studio. We would be honored to meet with you, learn about you and your family and be a part of taking special portraits that will become, we hope, family heirlooms.