On the Windfall, located in Ashe County, North Carolina is a venue we love to photograph. When couples tell us they've chosen it, we look forward to seeing the spots we're familiar with and to tramping around searching for new ones. It's perfect for a destination wedding, with cottages for the bridal party or others, ideal fly fishing nearby, gorgeous mountain views and a reception hall that when lit at night is about as magical as it gets. (No, I do not get a kick-back for talking up this place. We just love it. It's in our top 3 for sure.)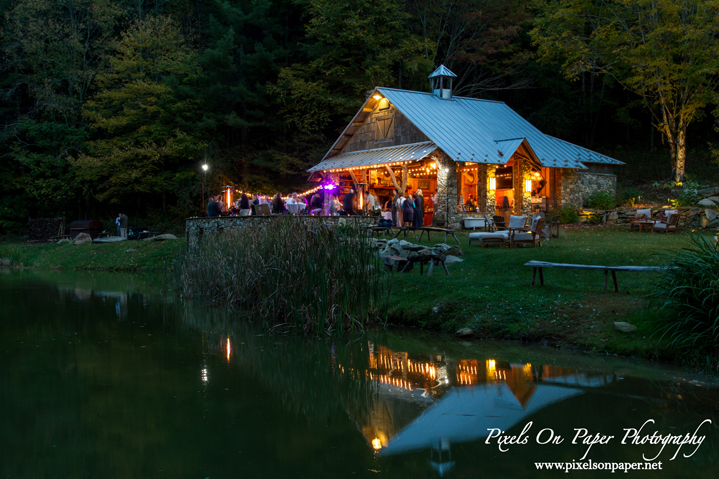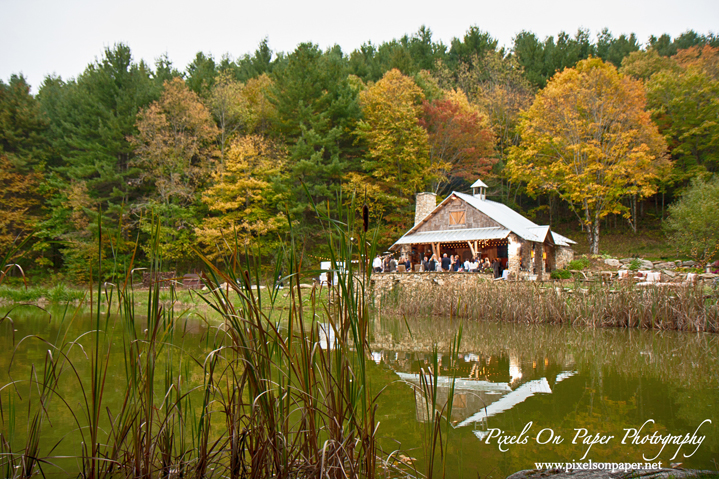 I was not kidding about the mountain view for weddings. It's the very definition of spectacular.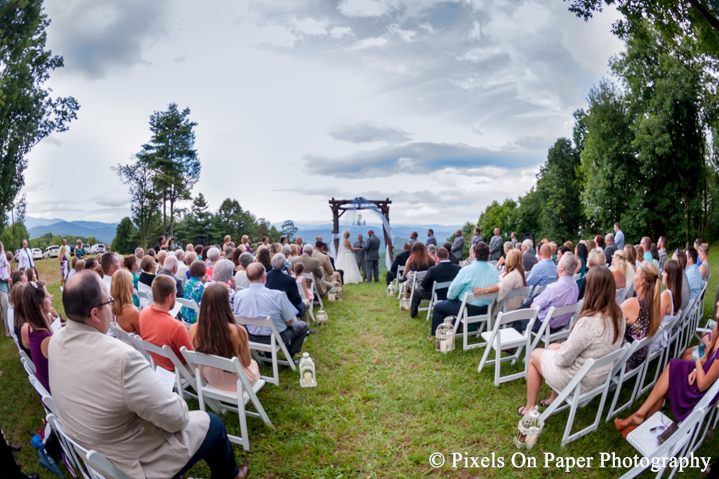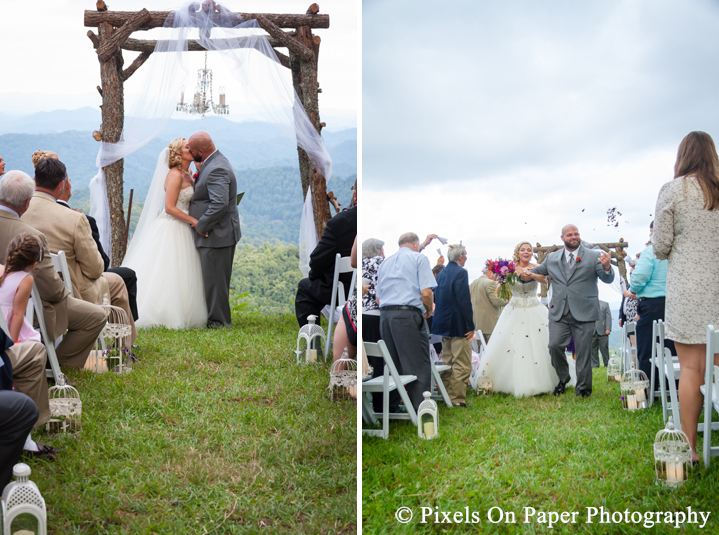 "On the Windfall is part of the Eldreth Homestead circa 1800. The Eldreths farmed the property until the mid 1900s raising cattle, crops, and children. Some of the Eldreth descendants live in Ashe County today." When George and Carol Ford, the current owners (some of the nicest most accommodating people you will ever meet) envisioned this place, they wanted cabin/cottage meets modern convenience for guests and they succeeded. When shooting weddings there, we see guests wandering in the nearby woods and, depending on time of year, enjoying the many shades of green or the autumn leaves. The site manages to be rustic, fantastical (think tiny white lights), homey, cool, earthy and modern.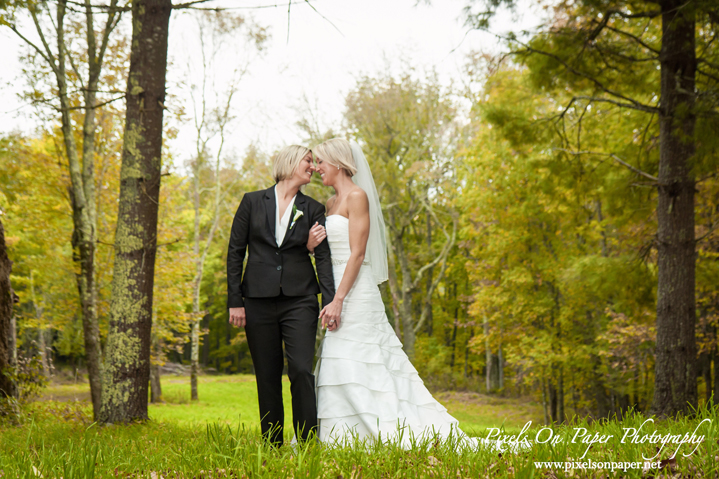 This place is as beautiful at night as it is by day and with animals to see, views to enjoy, water to sit by and places to rest and relax, it's the perfect spot to gather those you love around you to celebrate. We've shot several weddings here, including Bonnie & Amanda's, and Meghan & Josh's. Couples and their friends alike raved about the venue and how glad they are that they chose it.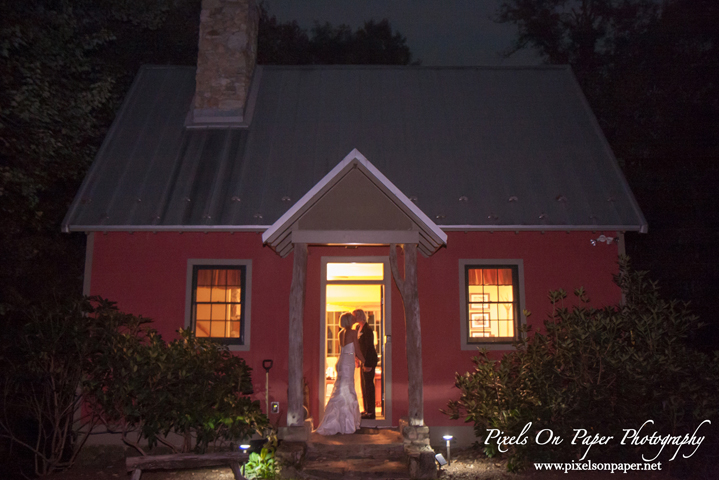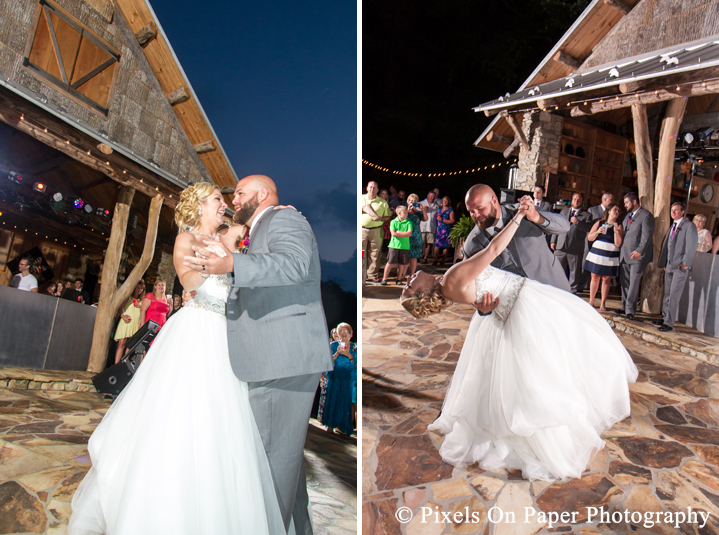 Pixels is now booking engagement sessions and weddings for 2017 and 2018. Most brides and grooms who choose our wedding package receive their engagement session FREE. Whether you're getting married in a church, at On the Windfall or another outdoor venue, we would love to bring our years of experience, inclusive vibe and approach to wedding photography to your celebration.
We love family portraits whether they are set in the studio, the great outdoors, a specific location like the mountains or high country, or on our property in our outdoor portrait garden. Pixels on Paper photographs, engagements and weddings, brides, and special events and portraits  of all kinds in our Wilkesboro, NC studio. We would be honored to meet with you, learn about you and your family and be a part of taking special portraits that will become, we hope, family heirlooms.
Save
Save
Save