In early November of last year, we broadcasted that we were booking appointments for Christmas photos of families, kids, new babies, couples and your other adored family friends. We also set aside a special day to photograph your pets. Here was the deal: on December 12th, we would prepare a festive and decorative setting for pets at our Pixels On Paper portrait studio in Wilkesboro for a free session. We would provide you with a photo file of your pet for use on a holiday card or to print, frame or share. In return, you would bring a 20 lb bag of food for us to donate to the Wilkes Animal Shelter.
We exceeded even our expectations!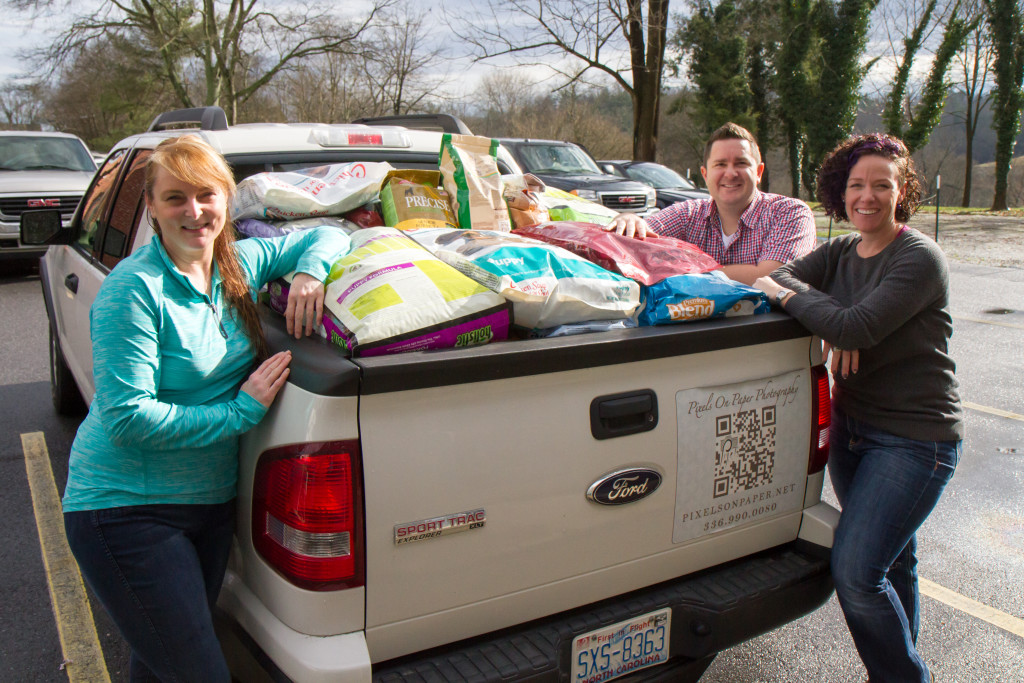 We filled our truck to overflow and delivered it to the shelter. Upon our arrival, they told us that they were almost completely out of dog food. Their food storage building had only a few bags until we unpacked literally our truckload.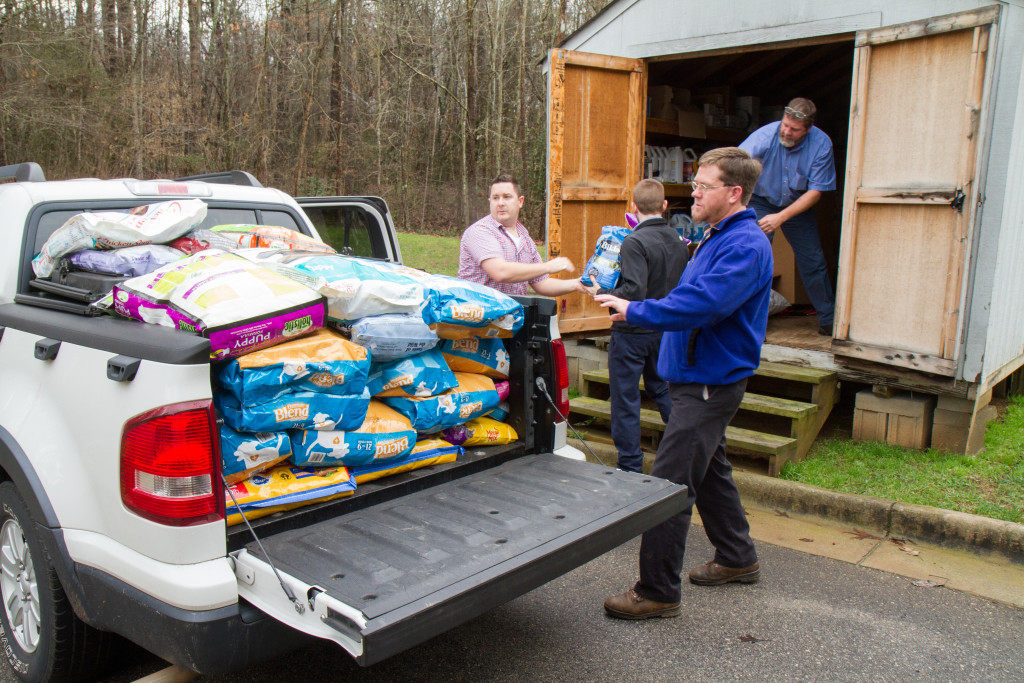 The last time we did this fundraiser, we contributed 560 lbs of food to the shelter. That was 2012. For 2015, we more than doubled it, delivering 1,243 pounds of dog and cat food. Our partners in this, Waggles Pet Supply & Dog Wash matched more than half of our donations.
We love this fundraiser, though it's an exchange of pet portraits for pet food. It's a foodraiser! I don't have a soapbox speech on this, gang – I just want to say THANK YOU. Thank you, because it matters. We hear in our communities fairly often about the importance of outreach and "meeting a need," be it for a school, a church, a specific neighborhood that is struggling or for more well-known causes related to health and sustainability. These local animal shelters in our communities meet a real need as well, so whether you are a former or current pet owner, or just a big-hearted human, we appreciate your willingness to be a part of the helping team!
Below is a selection of our portraits subjects. No cat, dog or human was harmed in the taking of these. They were mostly snuggled to bits.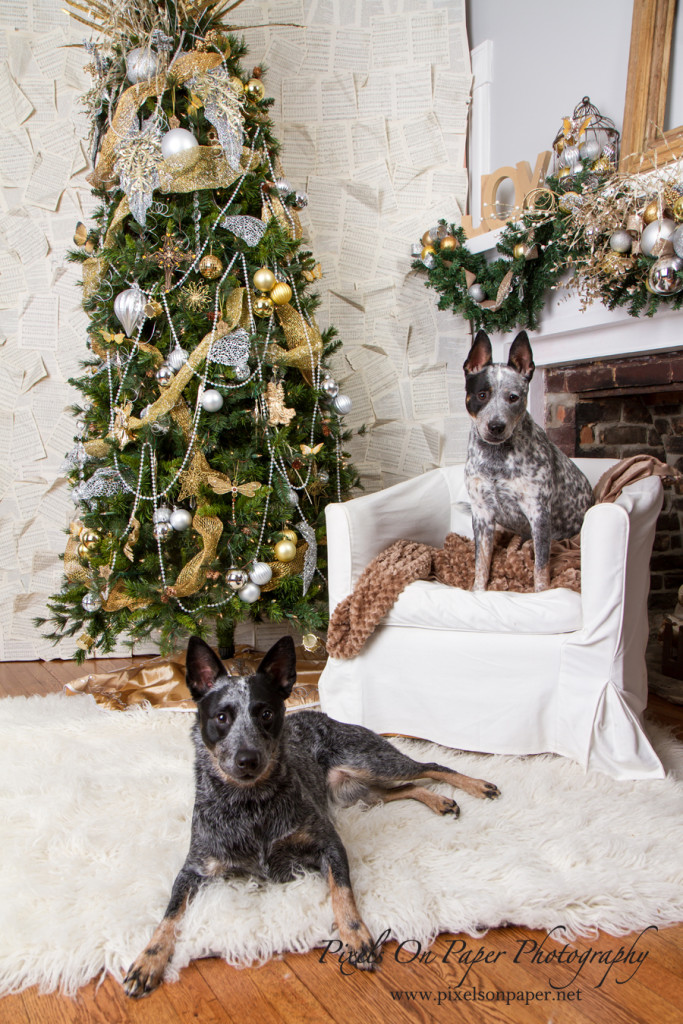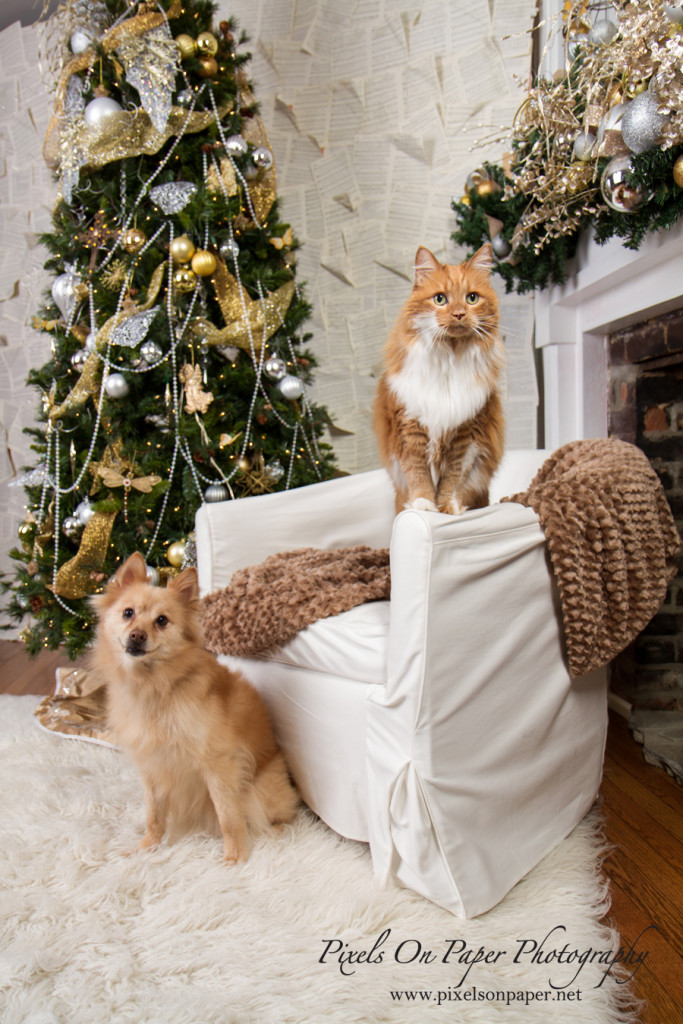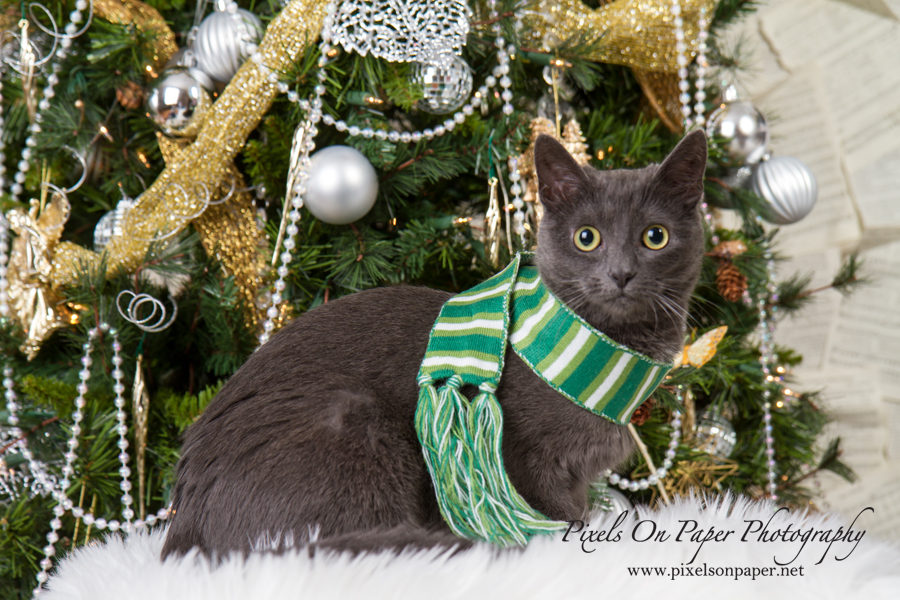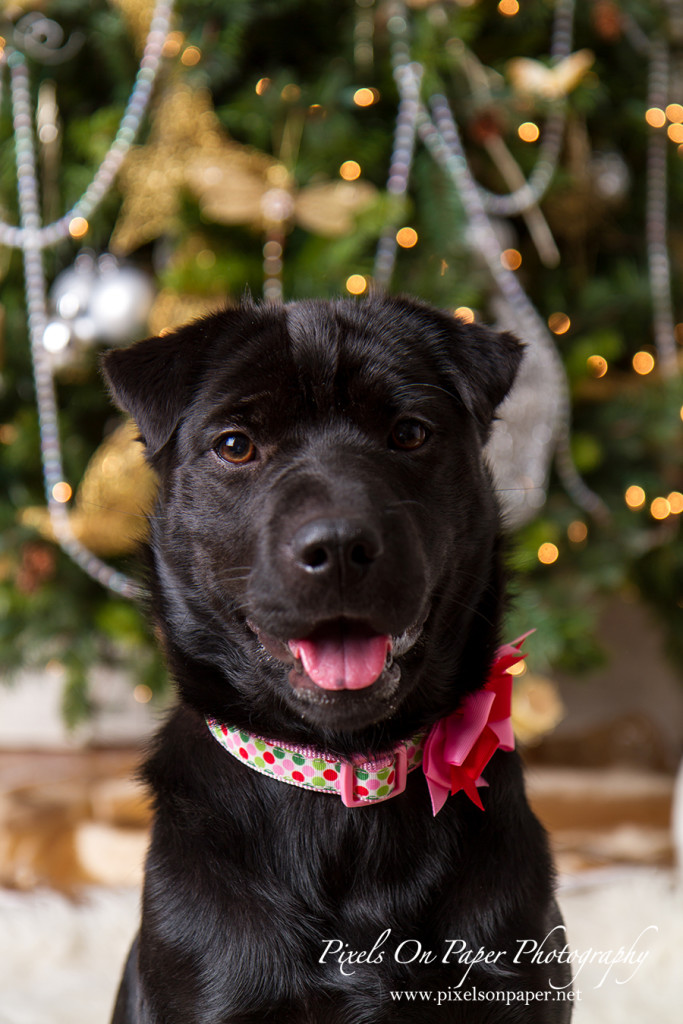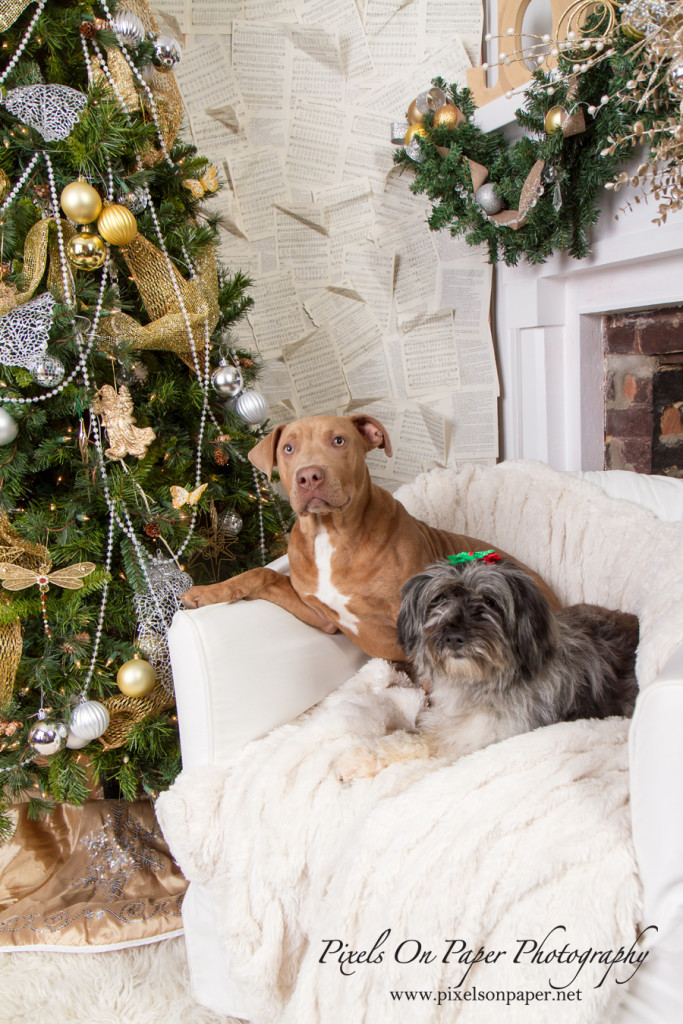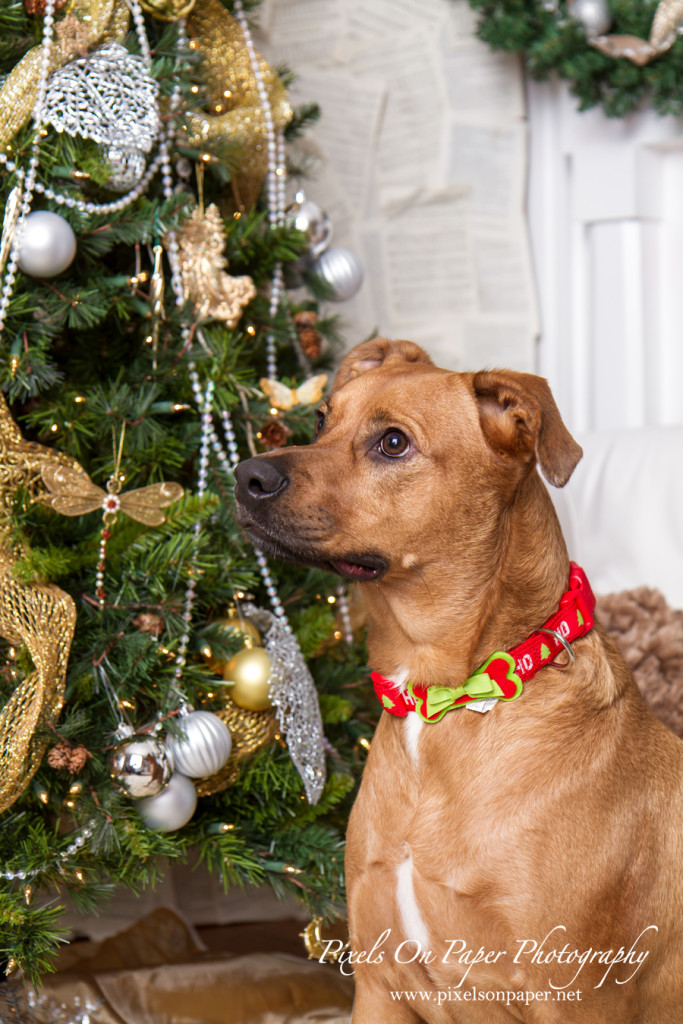 Our donation offers a small decrease in expenses for the shelter which can then prolong the time the animals have to be adopted. 
We're incredibly grateful for all those who participated, let us love on and photograph their fur babies, and especially to our partner Waggles Pet Supply & Dog Wash for their generous contribution of food and freebies.
Learn more about how you can give back:
About Waggles Pet Supply & Dog Wash
Waggles Pet Supply & Dog Wash is a locally owned and operated business in Historic Downtown Wilkesboro. Two sisters, Kim and Robin, with the assistance of their mother Anna have created a unique place to spoil pets. Waggles offers accessories, specialty foods/treats and grooming supplies. A Do-It-Yourself Wash is available where you are supplied with everything you need to wash your dog, but Waggles cleans up the mess. Waggles Wash, and Dazzle Dog Grooming are also available.
About Wilkes Animal Shelter
Wilkes Animal Shelter receives more than 6,000 impounds per year. Approximately 100 pounds of pet food are used per day. Donations of food, bleach, blankets and towels are always needed. The Humane Society of Wilkes volunteers work closely with the personnel at the Wilkes County Animal Shelter to help get shelter pets adopted or placed in foster homes. The Wilkes county animal shelter is located at 408 Call st. Wilkesboro NC. Their number is 903-7688 and their hours are 10:30 AM to 5:00 PM Monday – Friday, and 10:30 AM to noon on Saturday.