Featured just below are 2 sweet sisters, cheek to cheek at their grandparents' house. This is one of those shots (we hope) that will end up on their father's office desk or on a wall at gramma and grandpas or someday packed up and transported to college with either or both of them. These two are in that age range that is entirely transitional – almost constantly so. Isn't that one of the definitions of spring – the constant change? It's the sweet, blooming, green and pink tunnel we pass through to get from winter to summer. You think you want summer, but the ride through spring is the magic.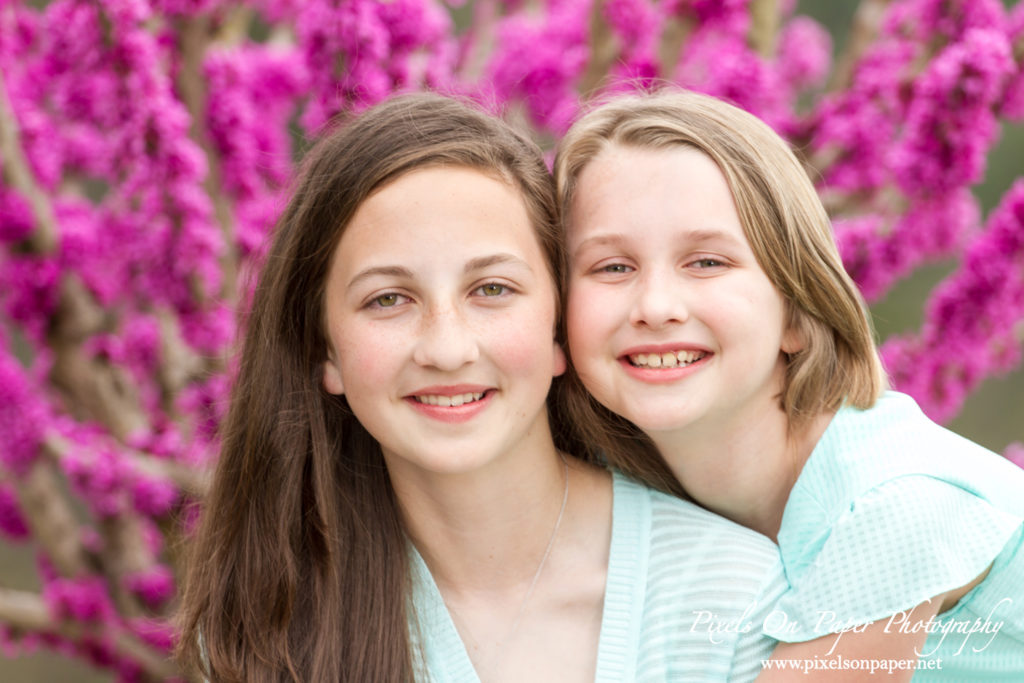 These are the Picards. We photographed 3 generations of this family during Easter weekend at their home in North Wilkesboro, NC. The senior Picards moved from the north a few years ago when they retired. They wanted to escape the cold, but we know they love the southern warmth (people and climate). Getting everyone together is never easy, since some family members serve in the military and others are scattered, so it becomes a priority to get together as often as possible, and then to make sure a portrait is taken.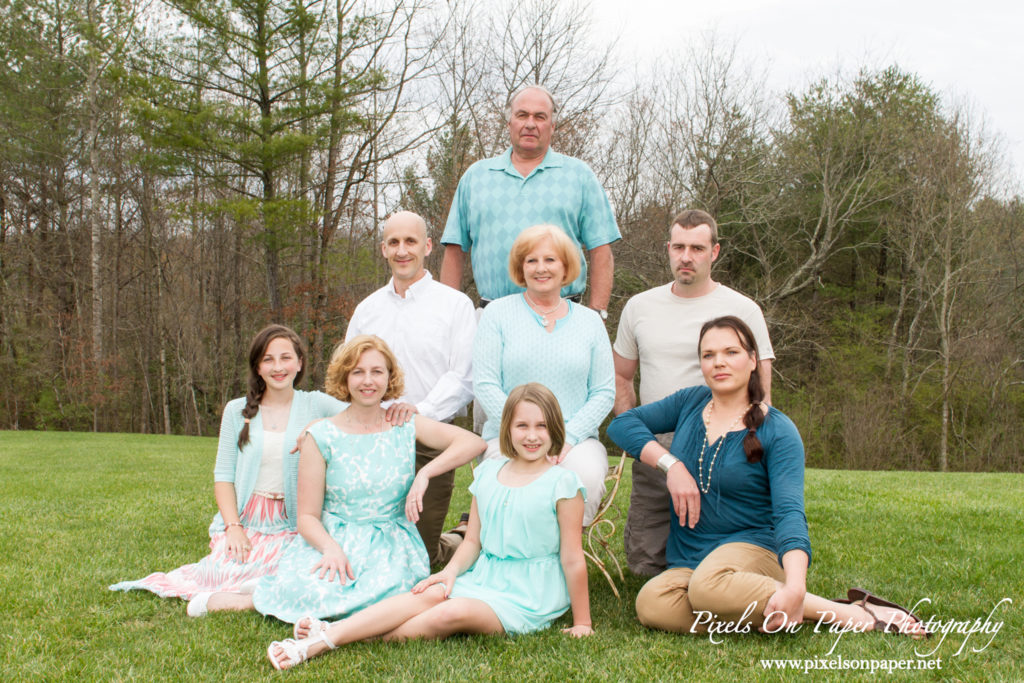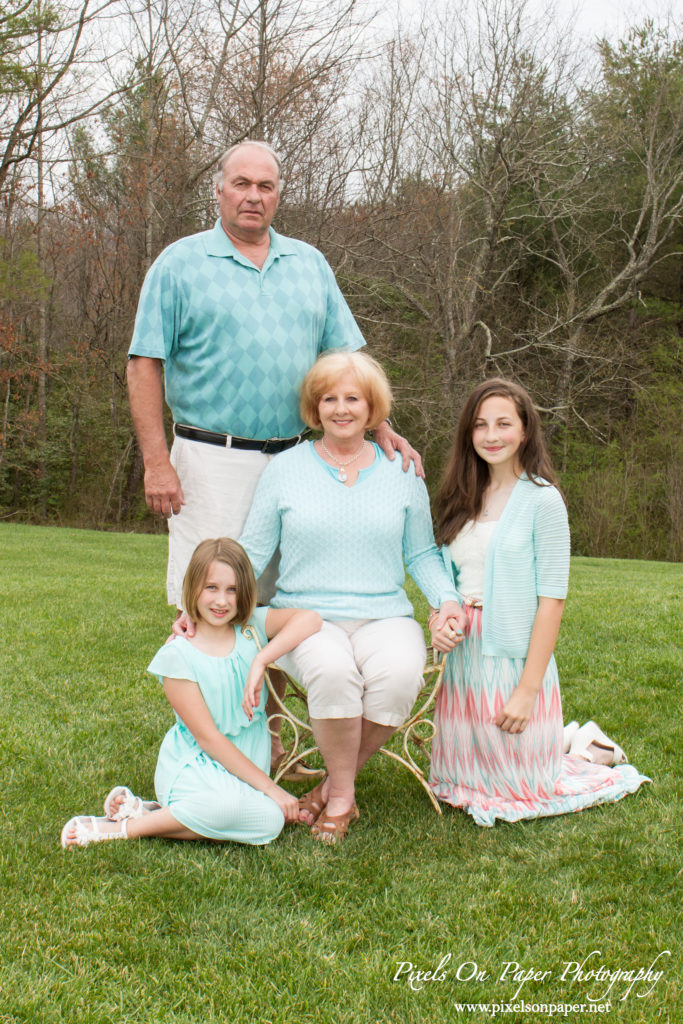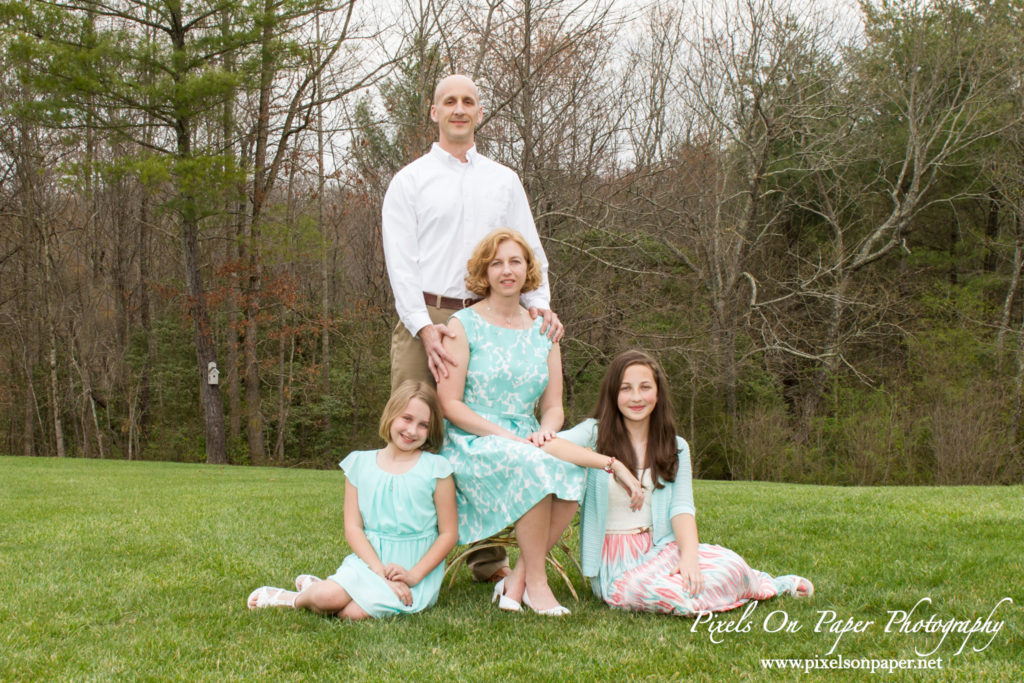 We had fun with this gang and especially enjoyed watching them all interact. 3 generations together, especially when they don't see each other all the time, is something to see. They are all remembering each other and how to be together, cracking each other up, posing, hugging, etc. It's a departure from some of the families we photograph who are so accustomed to constant contact that we have to deploy the Please Focus Now, People playbook. Not so with the Picards.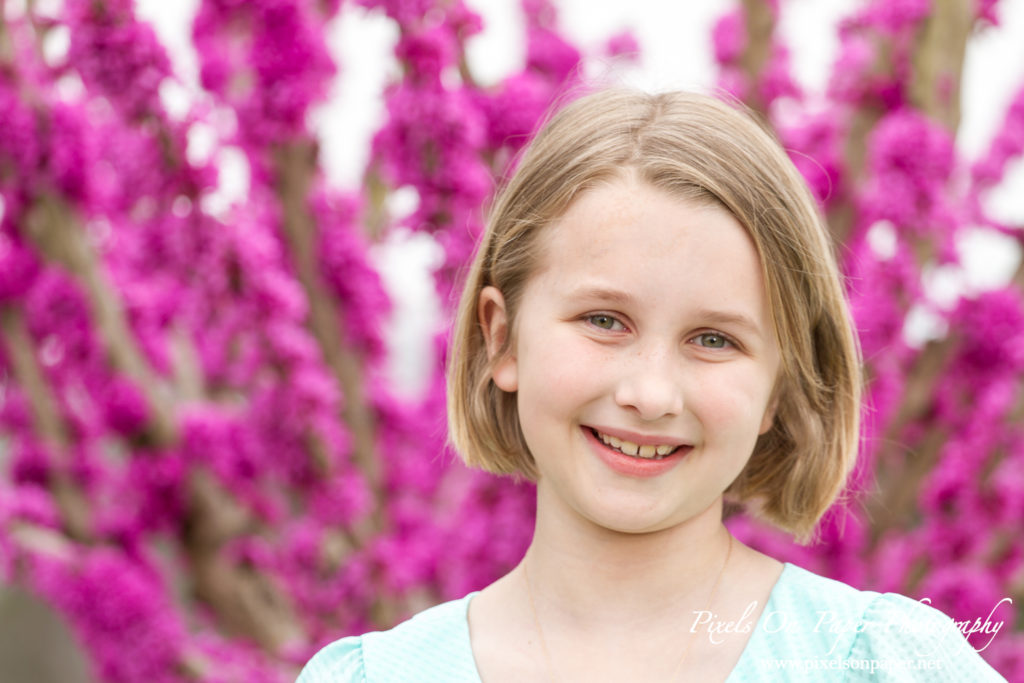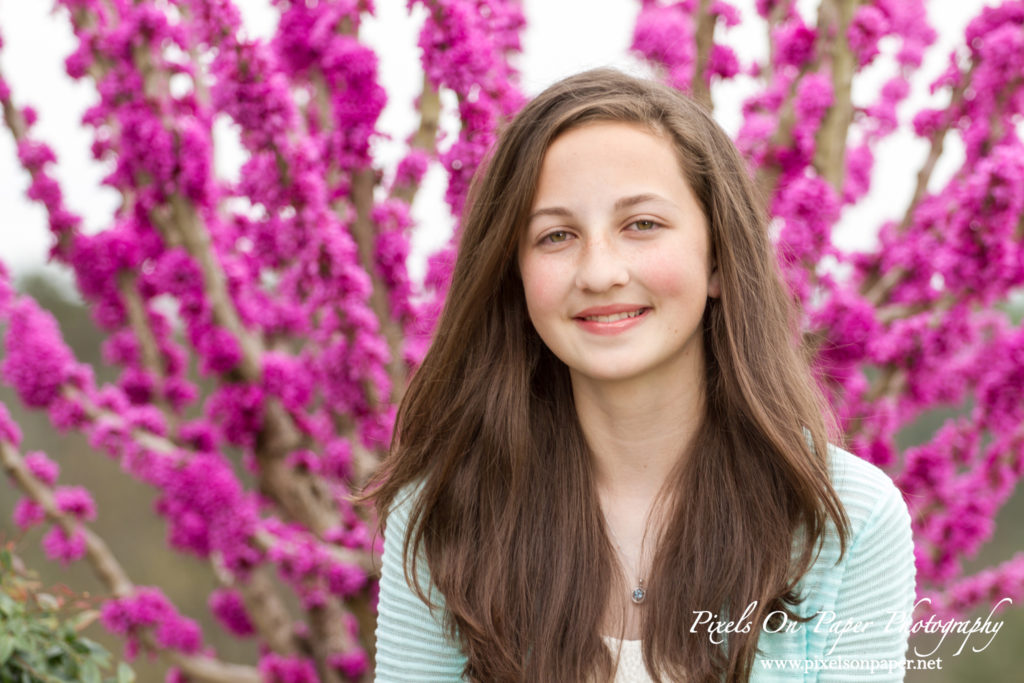 We love family portraits whether they are set in the studio, the great outdoors, a specific location like the mountains or high country, or on our property in our outdoor portrait garden.Pixels on Paper photographs babies and kids, engagements and weddings, brides and special events and portraits of all kinds in our Wilkesboro, NC studio. We would be honored to meet with you, learn about you and your family and be a part of taking special portraits that will become, we hope, family heirlooms.