"The best laid plans of mice and men often go awry." We scheduled this outdoor shoot months in advance and planned a large number of portraits with Master Brock to celebrate his first trip around the sun. And Mother Nature shook her head and said, "sorry, guys." It poured rain.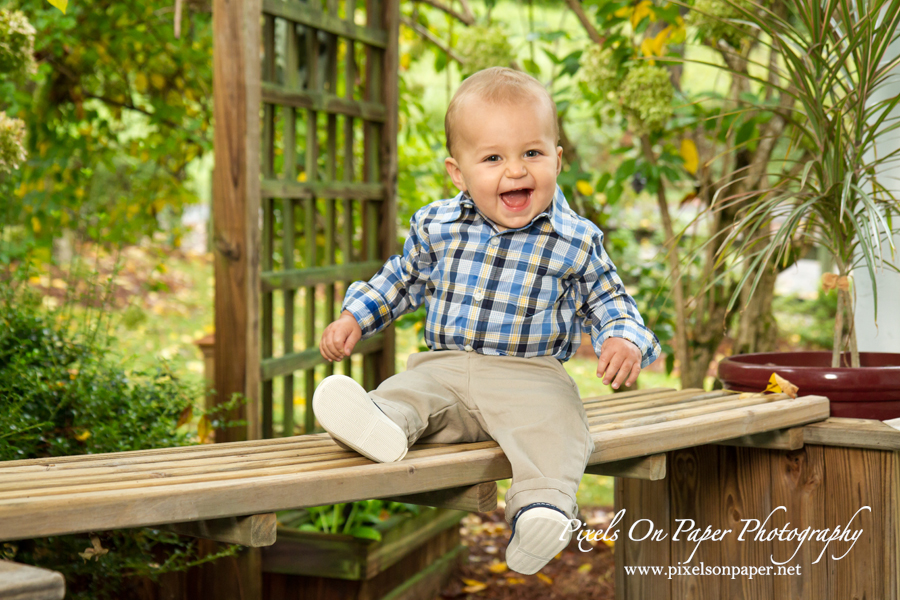 We first met sweet Brock as a newborn in 2014 when his parents Becky and Jackson brought him from South Carolina to our Wilkesboro studio. He wasn't as big as a minute, but grinned in one of our first, and favorite, shots of him. We saw them again for his 6 month session and he was even smilier. That hasn't changed. He's a happy kid.
Because we don't pull a switch-a-roo with families who make arrangements months ahead and then travel to us, we LOVE having the backup options we do. These outdoor photos of Brock were taken on our covered front porch while the rain was coming down. When there was a slight break in the rain, we used a wagon rather than plopping in onto the wet ground. The lush green of the yard ultimately made a perfect backdrop for this little dude in his plaid shirts and work boots.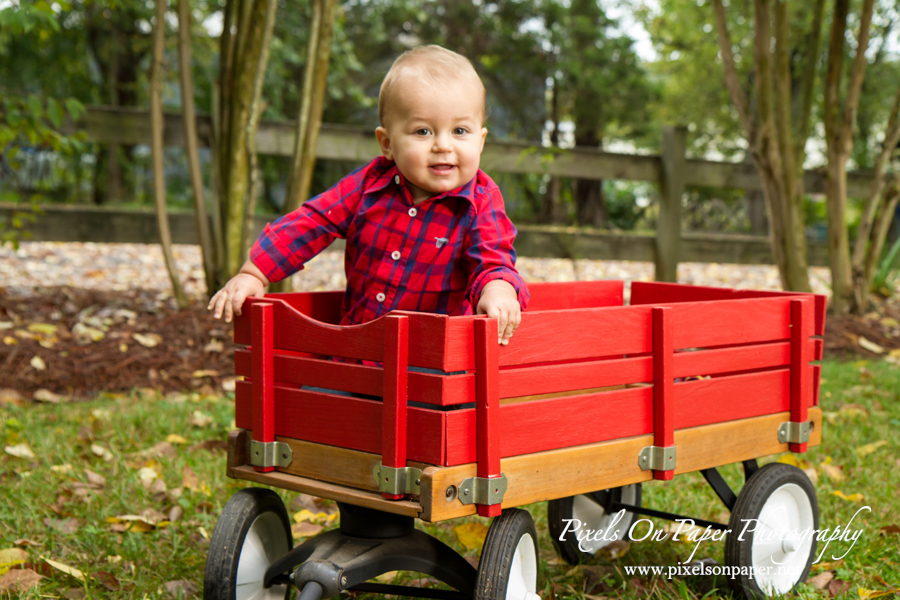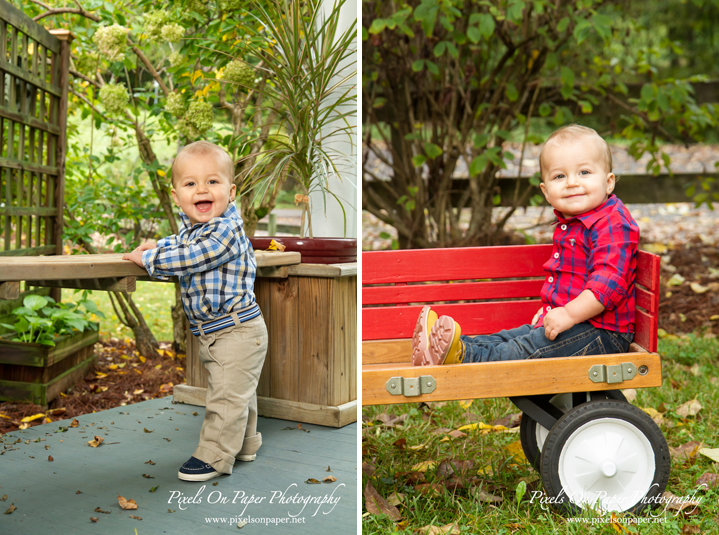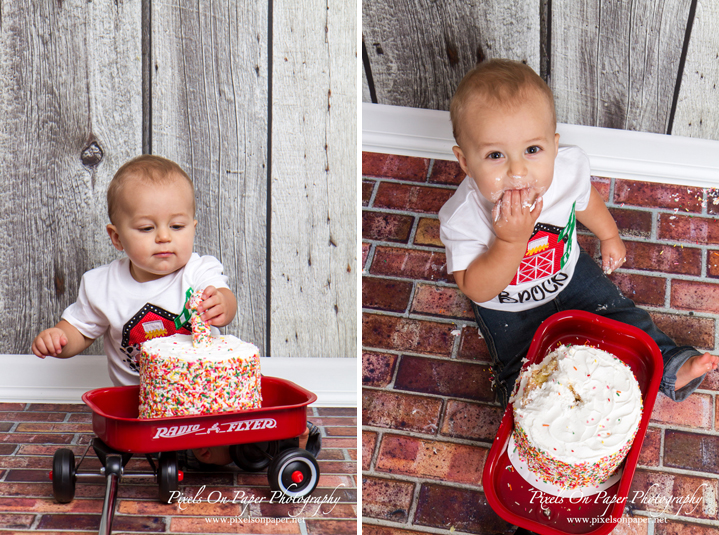 For those who don't know us – YET – we converted a piece of property and restored a farm house that is 162 years old. We've spent hours, days and weeks on every square inch of the studio both inside and out, creating spaces everywhere than can be used for photos. We have even more plans for creating portrait scenes in our outdoor portrait garden for 2016! Whether you have a little one or two (or 3) you want photoed outside, or creative maternity portraits shot, or are newly engaged, please get in touch. We'd love to get to know you and work with you whether it's at our studio or at a location you love.