This was the wedding of Meghan and Josh in August of 2015. The groom made the arbor they stood beneath (a gift to his bride) and she walked down the aisle to Bruno Mars' "Marry You." There were amazing details in every direction – from the mountains behind them as they pledged to be together for life, to the bouquets, color choices, and reception where everyone danced and partied late into the evening and stayed for the weekend.
BUT. What if they could do it again….? Do it all over again.
If you're planning your wedding – listen up.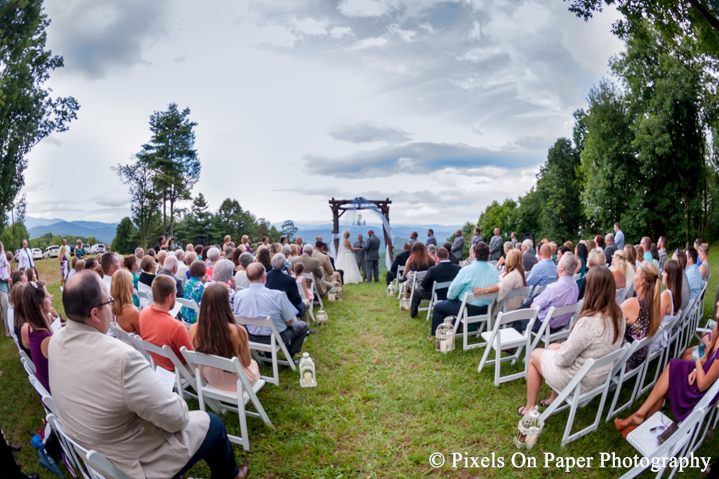 We asked Meghan and Josh what they would change and here is what they said. [insert the high-pitched rewind sound here and clip of everything moving at top speed in reverse]
Name 3 things you would do differently, if, by some strange wrinkle in the universe, you could do it all again (with the same person of course)?
I wouldn't worry about a shuttle service to get people to and from town. I wouldn't book vendors based solely on price and I wouldn't try to do things I wasn't completely happy with just to save money.
Name 3 things you would do again, if you could?
I would definitely do a small destination like we did where we all stayed in cabins together for the weekend so it was an extended celebration. I would still have my personal and humorous wedding. I would use my florist, caterer, and my photographers a million times over.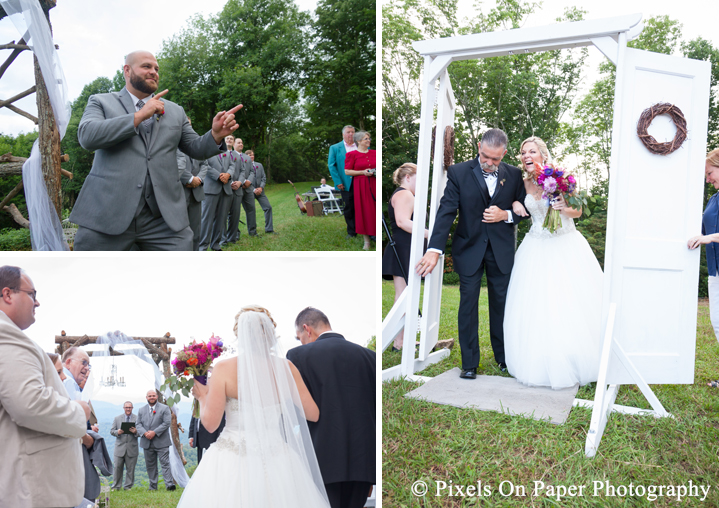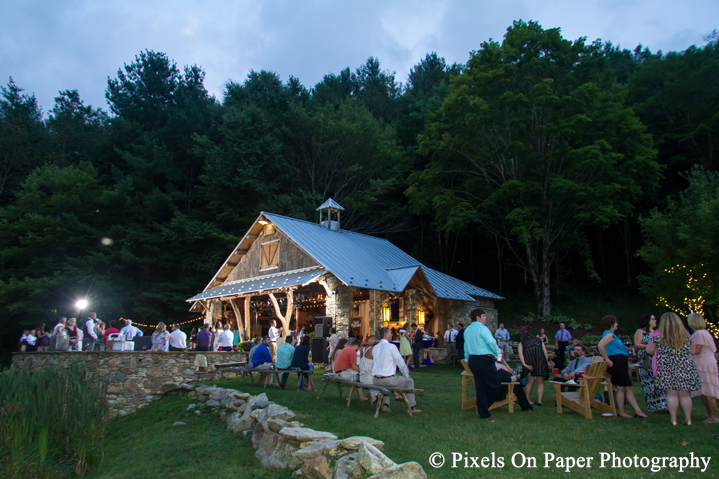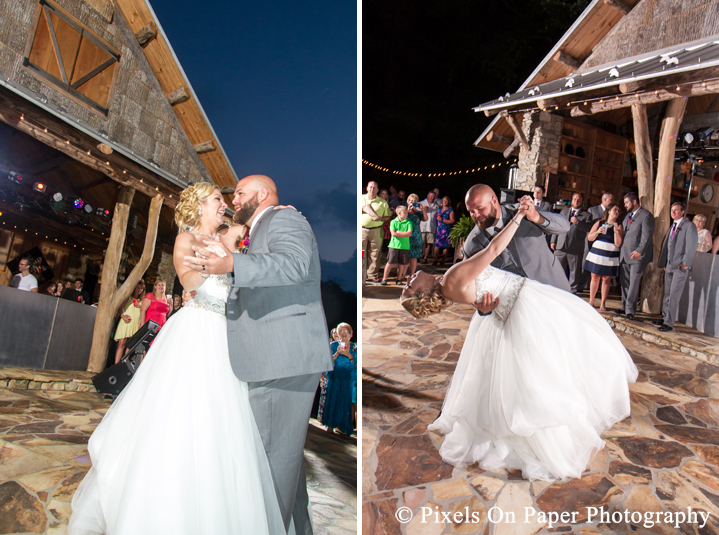 Tell us about vows. Any changes?
I LOVED our vows!  We wrote our own and they were completely original and US.  They were humorous, but still sweet.
How about the number of guests?
DO NOT invite everyone you have ever known and don't worry about people getting their feelings hurt. Throughout this process, I started to notice that for every person we added to the guest list, we were adding approximately $75/head. This is where I should have cut my budget instead of scrimping on other things or trying to put too much work on myself.
Did you use a wedding planner or the "family-and-friends-all-hands-on-deck" approach to planning?
I had a planner and don't know how we would have done it without her. I wish we had utilized her even more instead of me trying to do it myself to save money! I tried to do a lot of things on my own or use people who were "cheaper" to try to cut costs.  I would have paid the extra amount and had everything taken care of and not worried about it! Do you notice a trend here?! 
Time of year? Time of day?
I never wanted an August wedding, but then I never planned a wedding until I had to. August was perfect! Late summer was perfect for my colors and the time of day and location (on top of a mountain) made the weather absolutely unbelievable!
Location?
My fiancé and I wanted something that was natural and gorgeous, which is exactly what we got.  We had to go way out in the county to find this, and didn't want people to worry about driving.  We wound up spending more money for a shuttle service to and from town and up and down the mountain than if we had just paid extra somewhere else.  We had to rent two sets of chairs because of two separate locations, get generators, and lug things up and down the mountain just to try to get everything we needed into this "natural" space.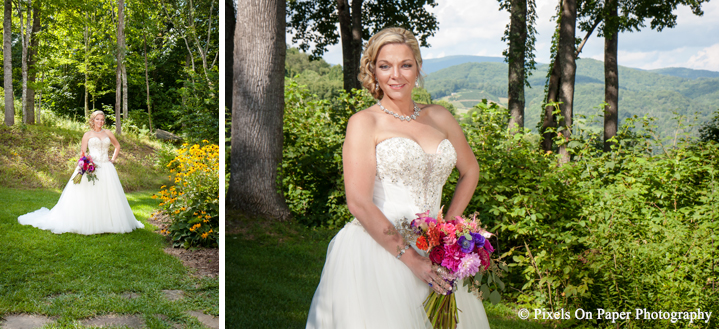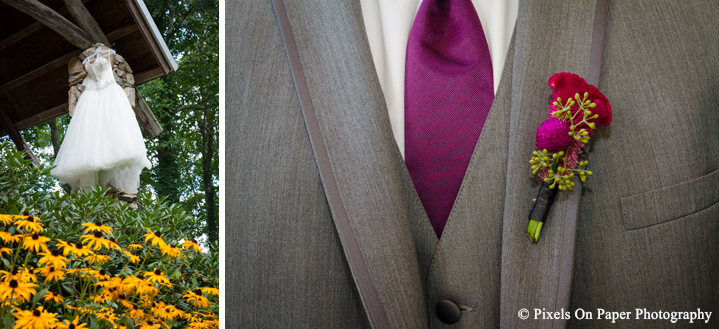 What about the elements of the ceremony?
Make it ALL about you! Traditional or not, putting your personal touches on these makes all the difference in the world and it is what your guests will remember.

Decorations & decor?
Make sure they fit your venue. I wanted glitz and glamour mixed with the natural space and additional vintage elements. Sometimes your venue is decoration enough!
Number in the wedding party?
I would suggest going with the smallest number of people possible.  My 6 were perfect, but the smaller the better.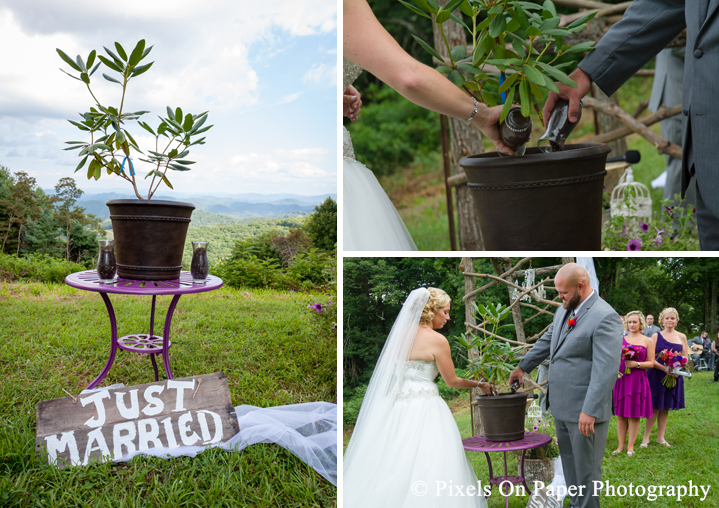 Positive and negative advice on any or all of the following:
Attire?
Dress in things that will look good, but also fit your location.
Food?
EAT!  I said, "oh we are GOING to eat!"…then we didn't. We loved the food we selected and then we didn't even get our to-go boxes.
Gifts?
Don't register for things you have no intention of using, regardless of what people think you need!
Flowers?
My flowers were one of the TOP things that made my wedding!  The colors were gorgeous and tied together my color scheme perfectly!  In an attempt to save money, I tried to use potted plants at the altar, but I should have let my florist do those as well.
What, if anything, do you regret?
I don't regret anything, however, there are a few family members that I wish I would have taken pictures with before they left. I wanted the majority of the pictures done before the ceremony so that we could use the full time for the reception. I had some older family members I assumed were going to stay through part of the reception, but they left right after the ceremony, so they aren't in any of my photos.
What do you wish you'd done, but were afraid to do?
There are a few moments of my wedding that I wish had been slightly more serious, but that is just not my personality.  I was scared to have anything even slightly sentimental because I knew I would cry, so I did everything in my power to make sure that I didn't break down.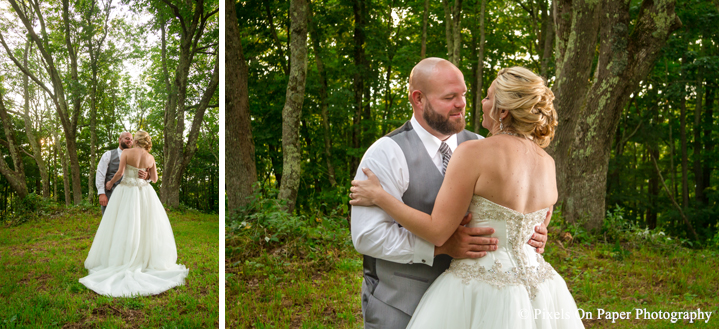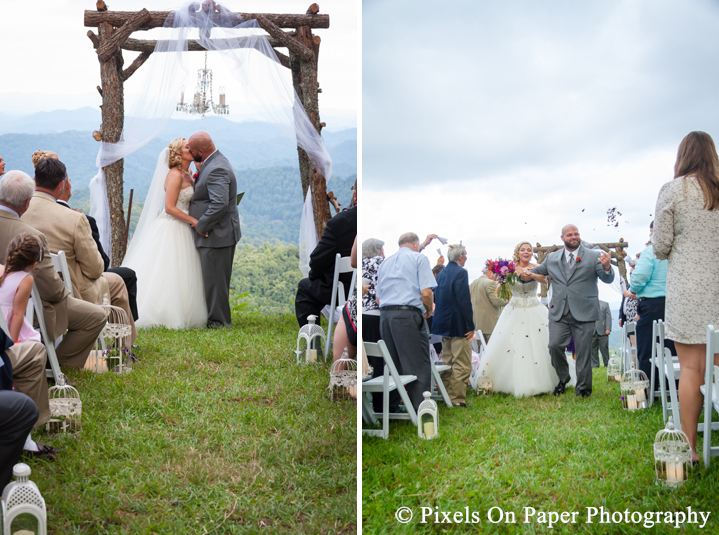 What would you do more of?
If I could do it over, I think I would have enjoyed things more. I don't say that to mean I didn't enjoy it, but it was a very stressful time, and I went through different phases and a boat load of emotions. I had days where everything mattered and I didn't care about the cost; other days, I wasn't spending a dime, and nothing was a big deal because it was just a "celebration." Looking back, I see that these were things I will only get to do one time and I would have cherished every moment even more if I had truly had a concept of this.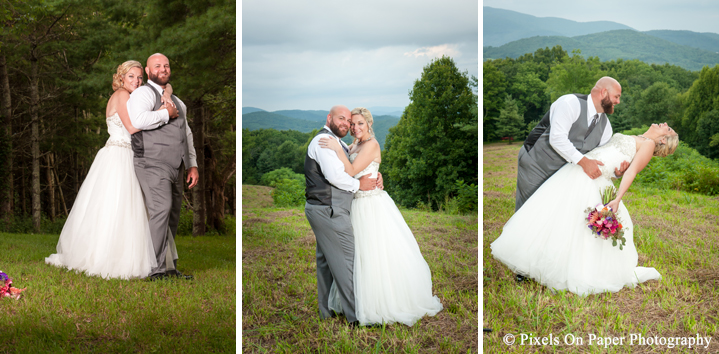 Stay tuned for more in this series — Wedding Redux, especially if you're a bride-to-be, maid of honor, mother-of-the-bride or newly engaged. Hearing from those who've stood where you are about to stand can make all the difference in the world.
We love family portraits whether they are set in the studio, the great outdoors, a specific location like the mountains or high country, or on our property in our outdoor portrait garden.Pixels on Paper photographs babies and kids, engagements and weddings, brides and special events and portraits of all kinds in our Wilkesboro, NC studio. We would be honored to meet with you, learn about you and your family and be a part of taking special portraits that will become, we hope, family heirlooms.