We love the orchards and spring means orchard photography sessions. On their own, the trees and land are gorgeous with blossoms and again later when the trees are overcome with fruit. But they're even better when populated with a ridiculously perfect kiddo like Conner Tevepaugh. He's fresh and delicious all year, but we love him in this setting for sure.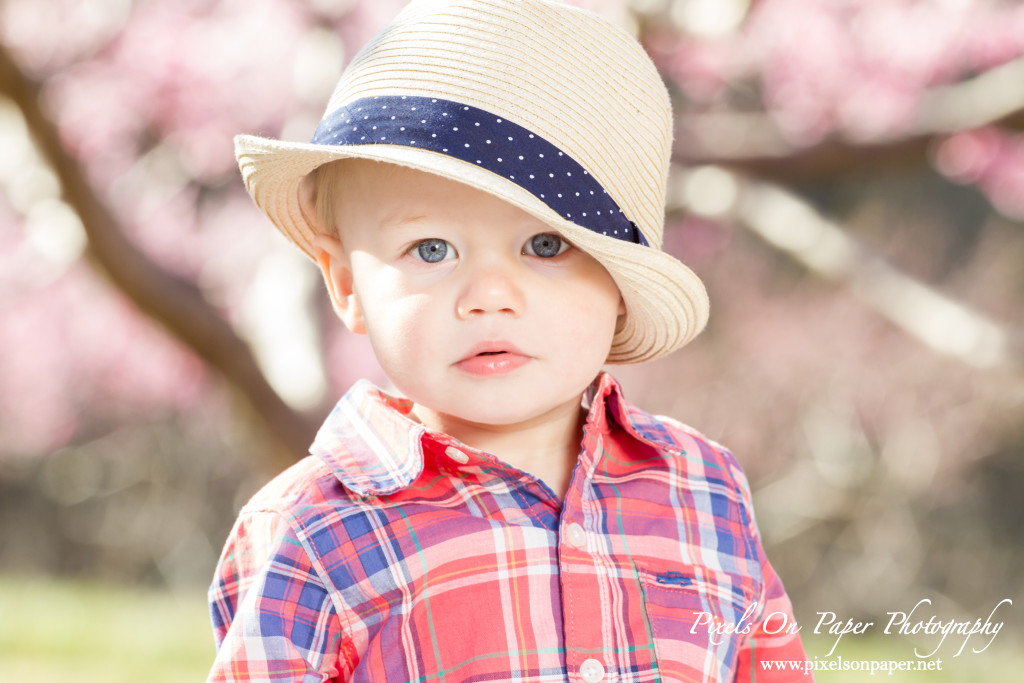 How handsome and suave is he in that hat, say nothing of those eyes!? Heaven help him, these are some of the photos his folks are going to show his fiancée when the time comes. And heaven help his own kids in topping that level of yumminess in their portraits some day.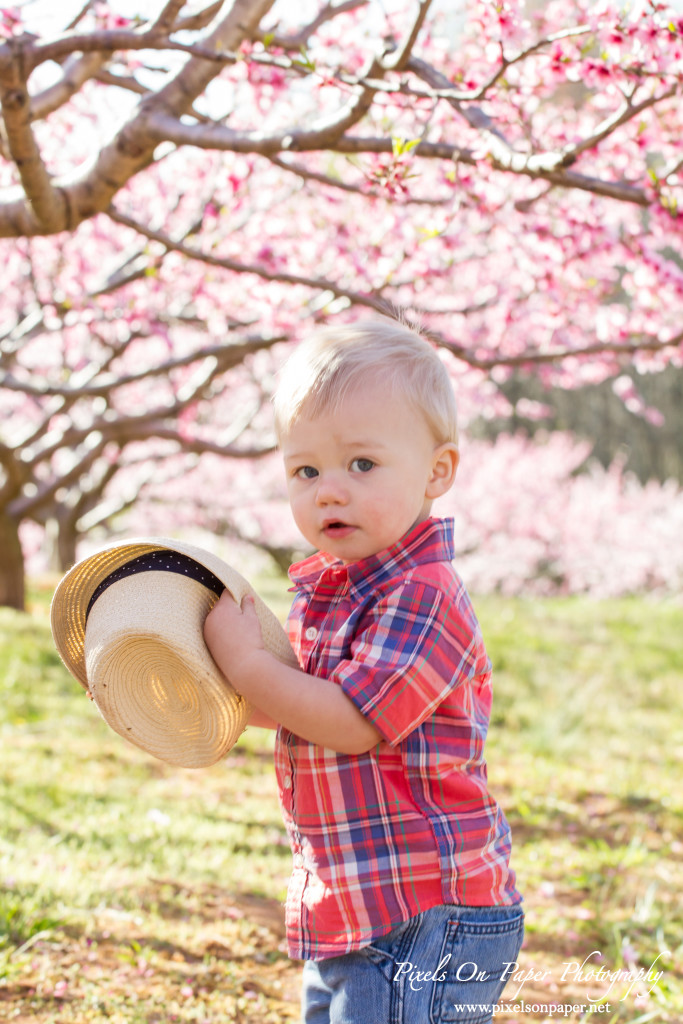 This is the first time we were actually able to photograph Conner in the orchard blooms and we're so happy it could finally happen. Last year, at only four months, he was a very sleepy baby who basically just wanted to be held. PRIORITIES! And this year, at 16 months, he seemed in a similar mood. "WHY IN THE WORLD would I wake up for a camera?" He may be part Marlon Brando (The Later Years), but before we knew it he was playing with sticks and running through the trees and knocking us out with cuteness. As with almost all other boys, capturing photos while they're in action yields way more than a posed portrait. He didn't want to be still once he got going and since we're able-bodied, we were ready to dart, pivot, coax and dive.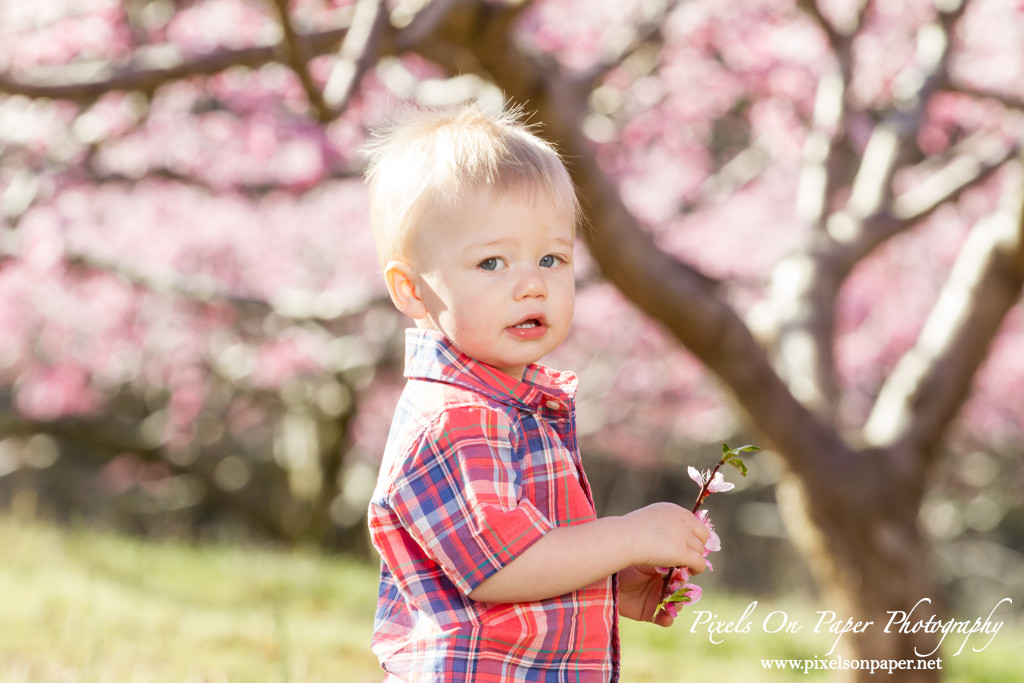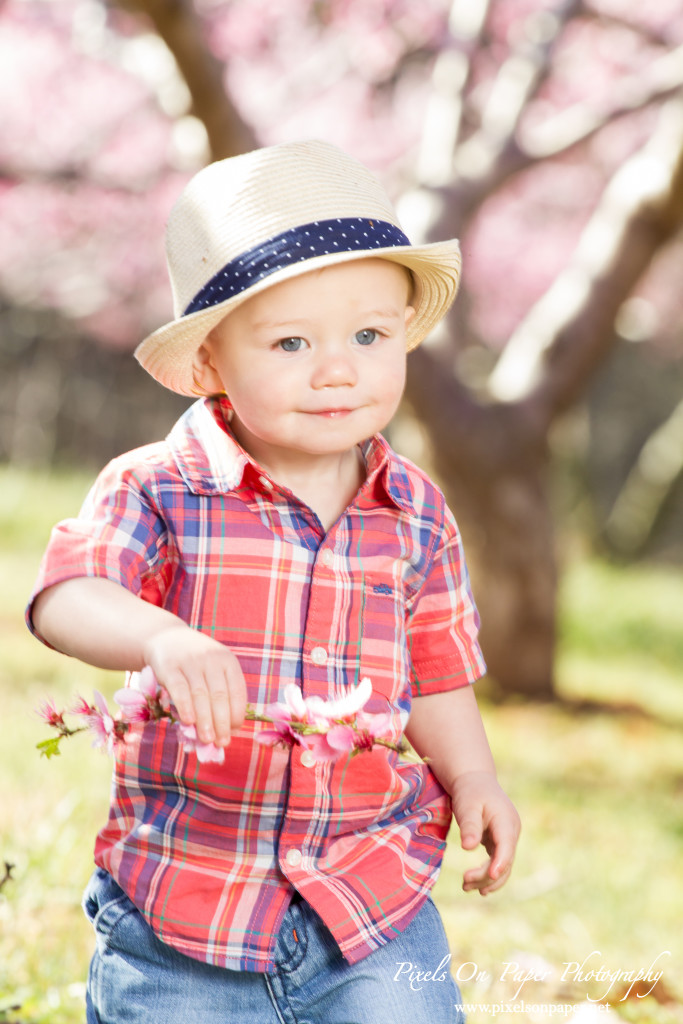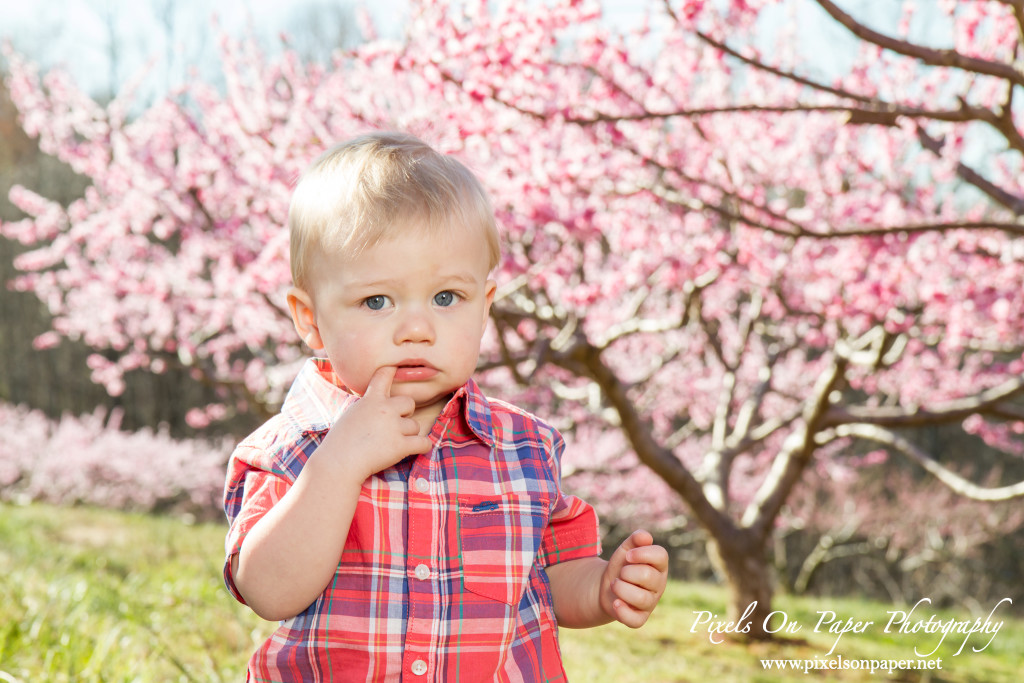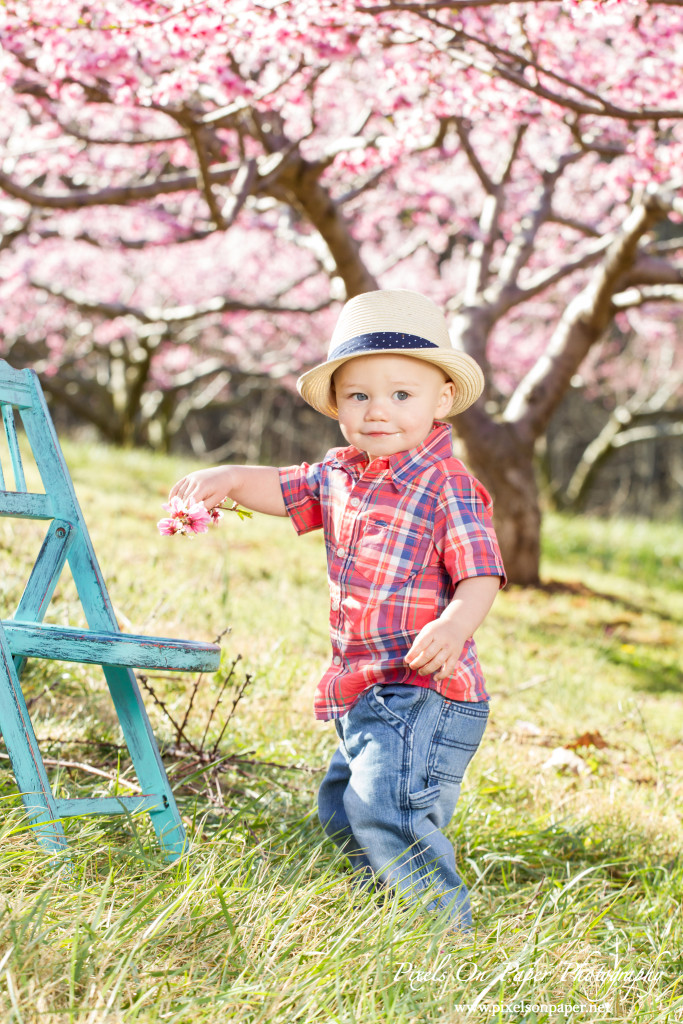 And there it is (just above)… the one that is going to slay his first girlfriend, enrapture his college sweetheart, capture his wife for good and ensure that his mom keeps the hugs and adoring glances coming his way for a lifetime. 
We love family portraits whether they are set in the studio, the great outdoors, a specific location like the NC mountains or high country, or on our property in our outdoor portrait garden. Pixels on Paper photographs babies and kids, engagements and weddings, brides and special events and portraits of all kinds in our Wilkesboro, NC studio. We would be honored to meet with you, learn about you and your family and be a part of taking special portraits that will become, we hope, family heirlooms.