Engaged couples everywhere: If you're planning a wedding for summer of 2018 (or spring or fall, for that matter), take note. This couple did it well, or as we say in the south – did it right! Alex Sohl and Dan Goldman brought family from all over North Carolina and Kentucky to their outdoor wedding at River Run Farm in Banner Elk, NC for barbecue, dancing and vows in a gorgeous setting. The day, the ceremony and the details were outstanding. If you're looking for ideas and inspiration or just a smile for the day, check out Alex and Dan's July 29th wedding.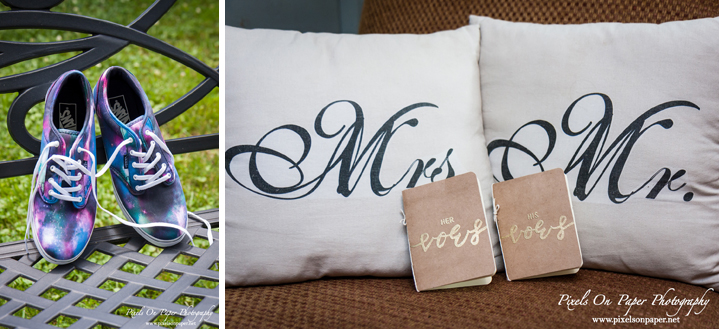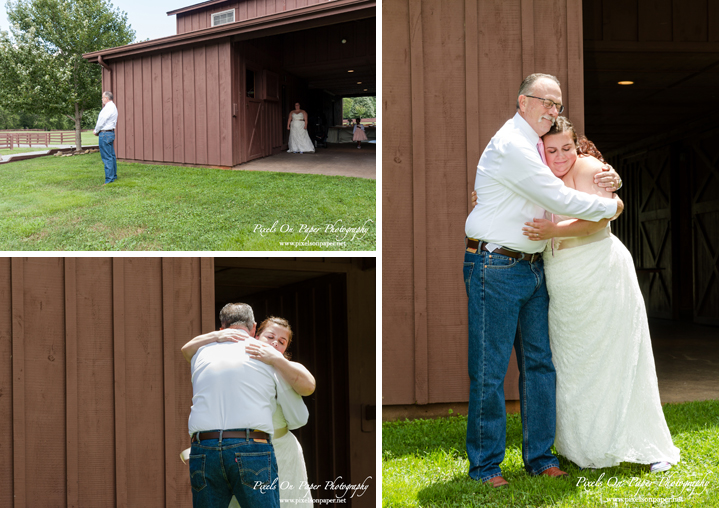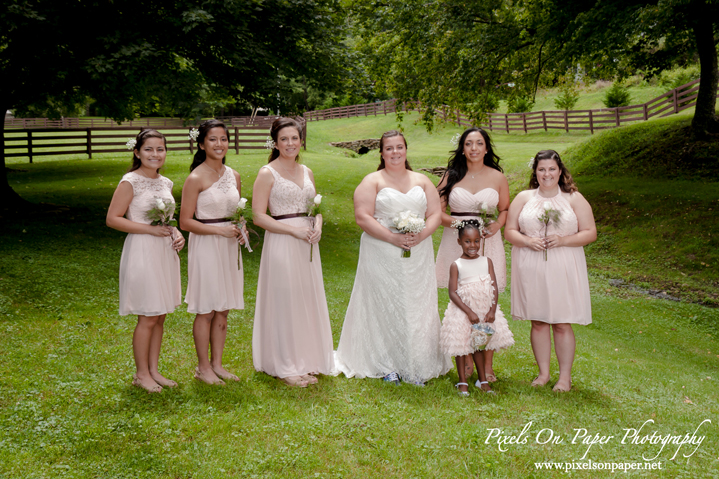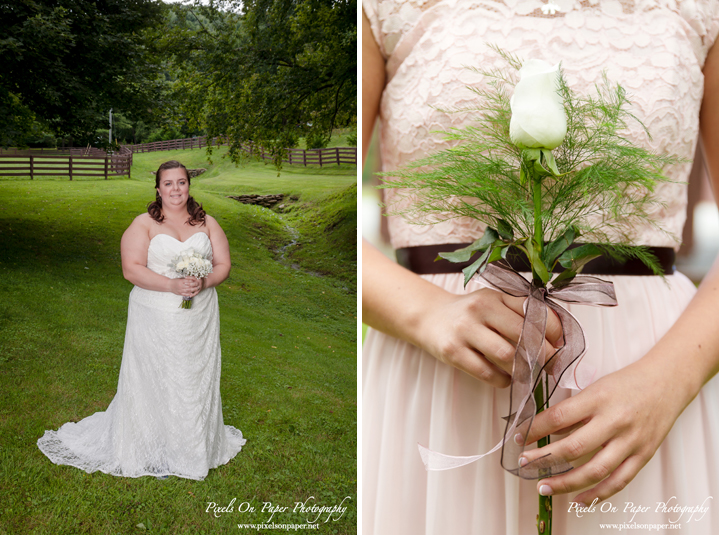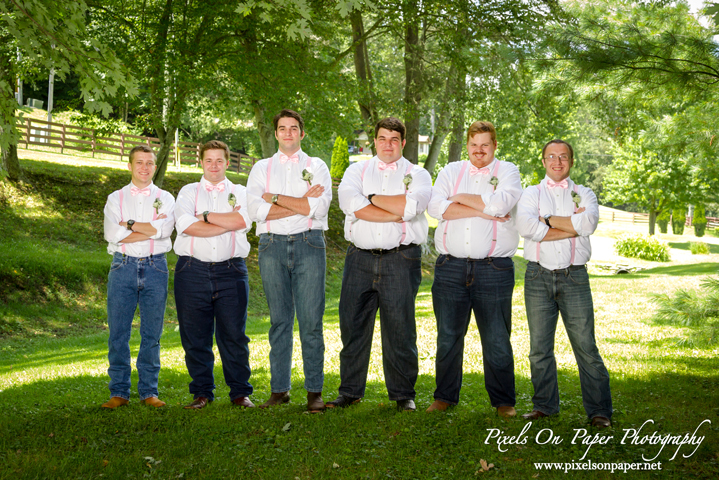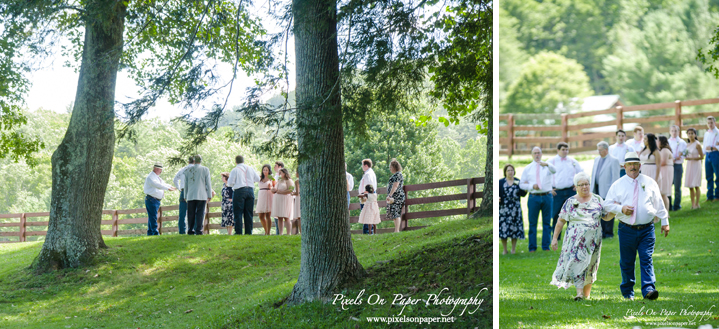 Alex's entrance was beautiful. Everyone was assembled in a stand of trees and it felt like country weddings from another time… when two families would come together on a farm, gather to watch the exchange and then sit down to dine together. It was casual and incredibly sweet.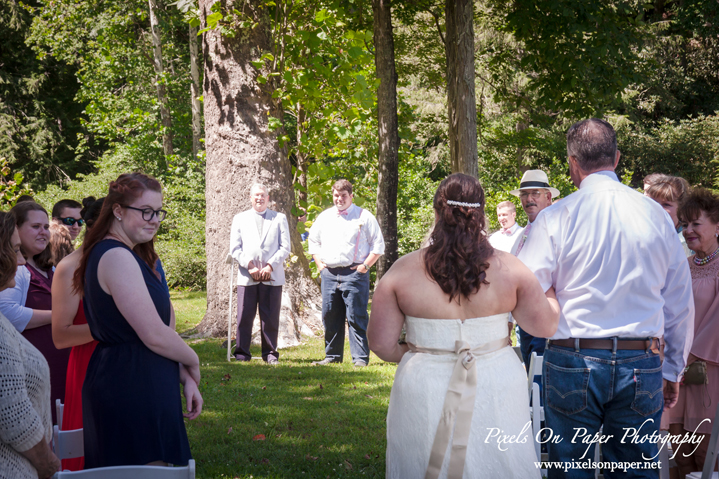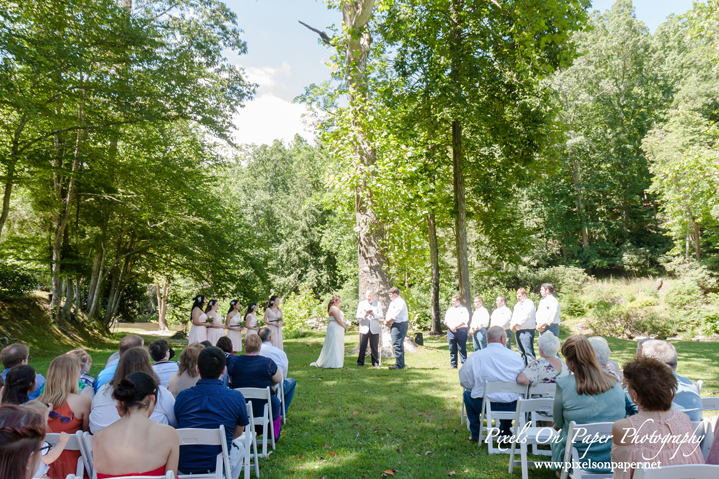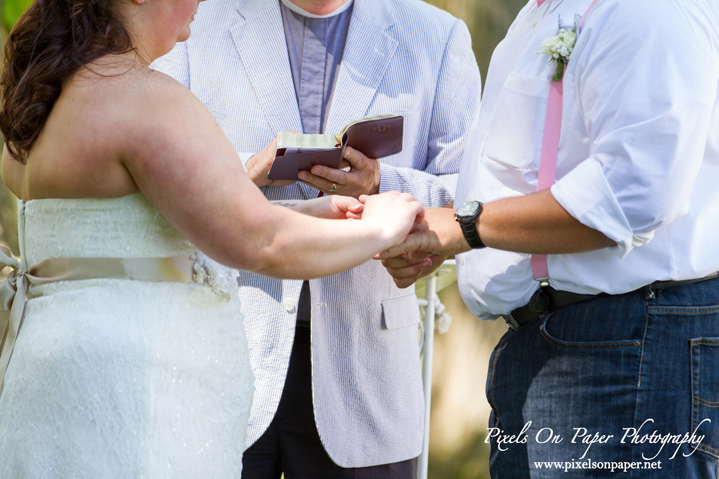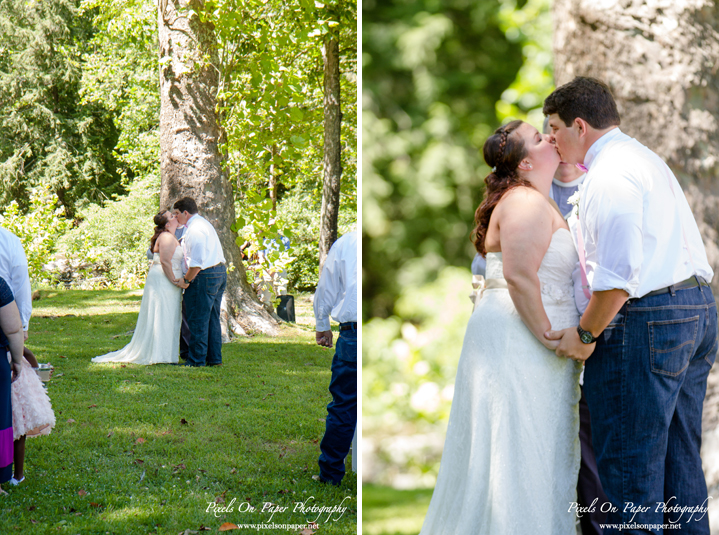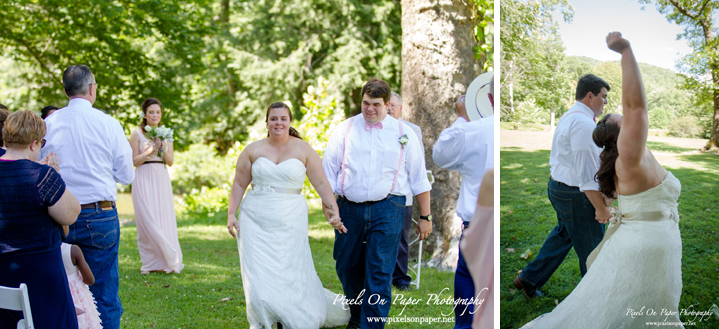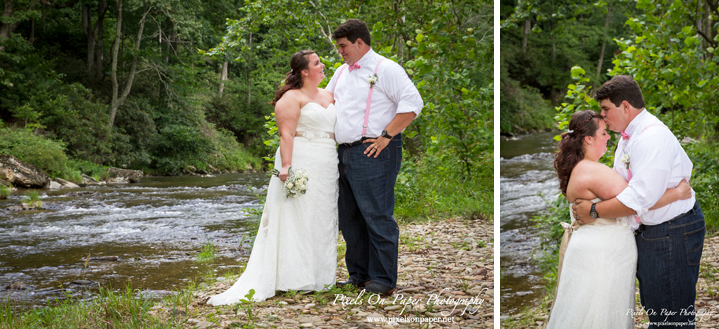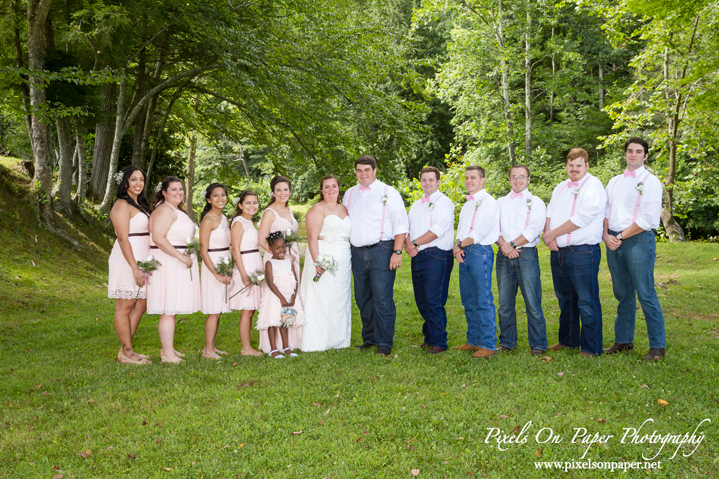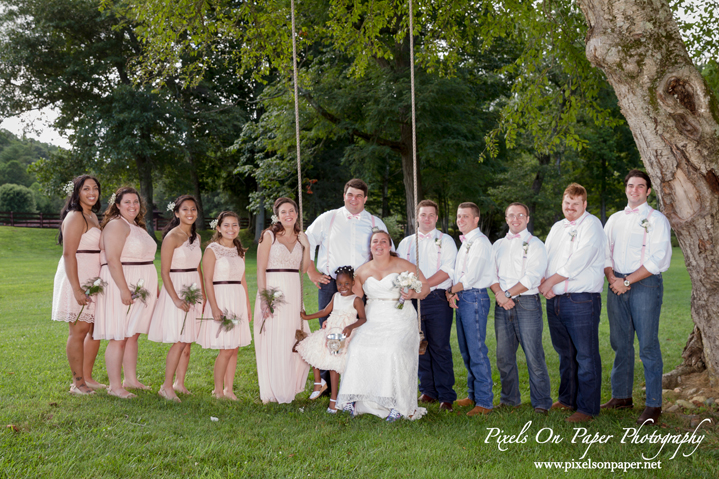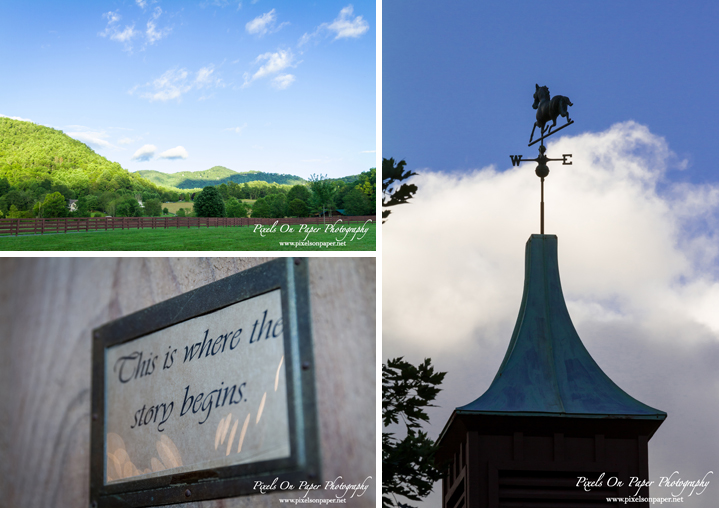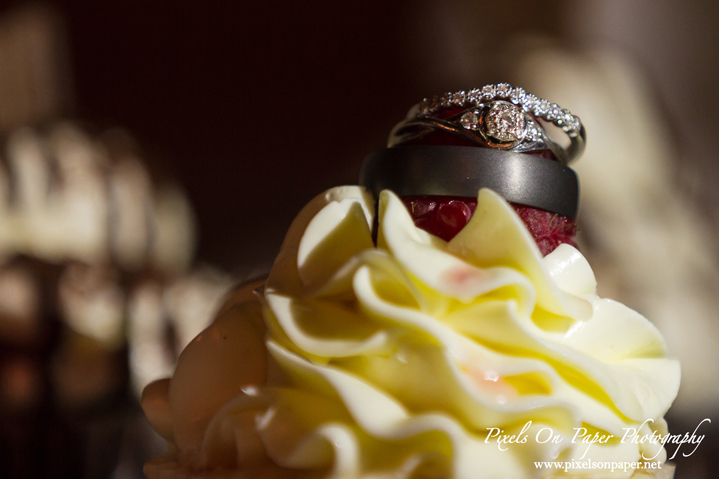 The key ingredient for Alex and Dan was for everyone to feel comfortable and to enjoy the day. There was no fuss, no pomp, just a lot of people playing games, chatting, dancing and enjoying the late summer eve.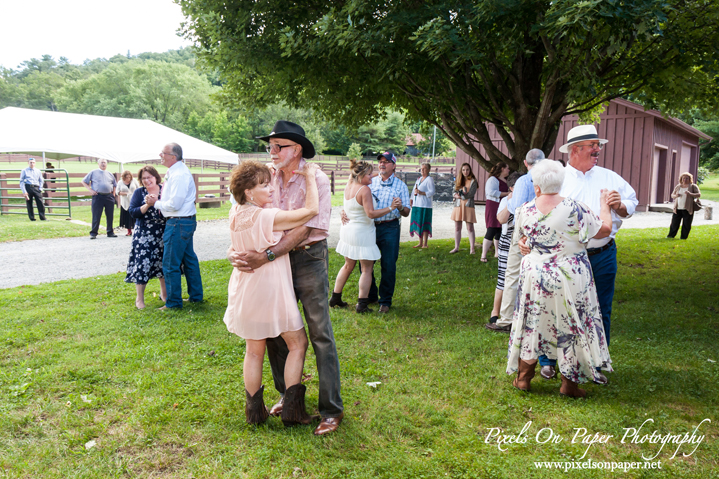 Fun and games was their theme – brilliant idea – and everyone had a blast gabbing and competing and getting to know each other. The bride changed her dress and after walking up from the river, everyone enjoyed the barbecue and danced. Their send-off with bubbles and applause was a perfect ending. Many happy returns you two!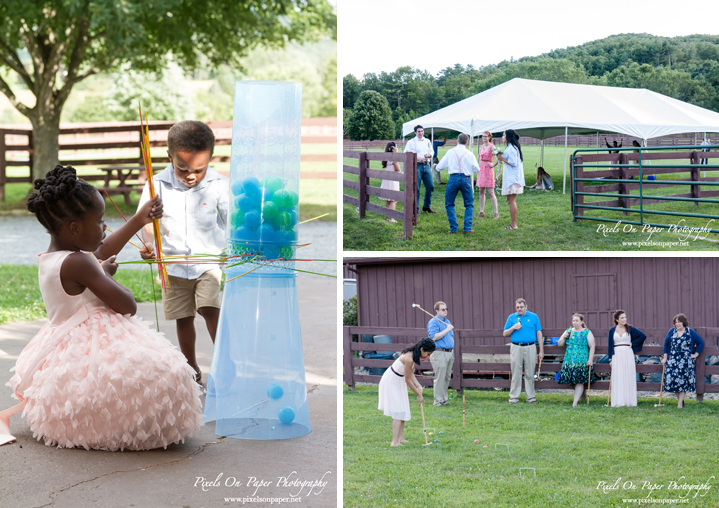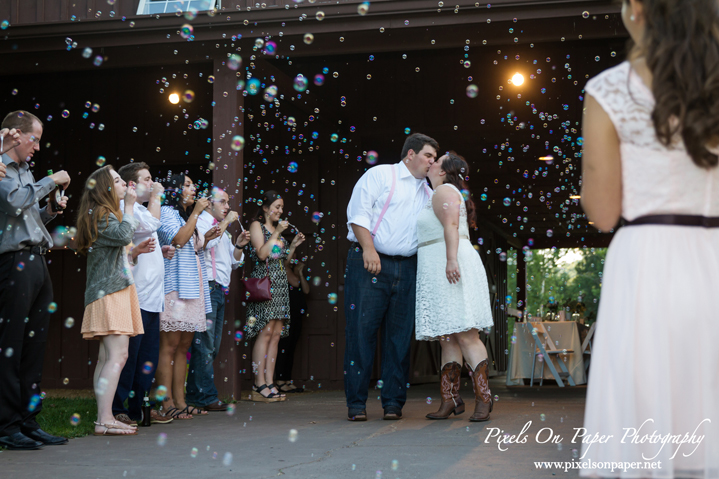 The vendors for this wedding were superb and to help those of you planning, here you go!
Wedding Planning and Coordination: Kelsey Fidis of The Whole Shebang
Venue: River Run Farm, Banner Elk NC
Hair & Makeup: Christy & Co Hair Design, Boone NC
Caterers: Woodlands BBQ, Blowing Rock NC
Rentals: A&J Rentals, Wilkesboro NC
Cupcakes: Ugga Mugga Bakery, Blowing Rock NC
Trolley: Air Haven Limousine, Boone NC
Music: Spinboxx, Boone NC
We love family portraits whether they are set in the studio, the great outdoors, a specific location like the mountains or high country, or on our property in our outdoor portrait garden. Pixels on Paper photographs, engagements and weddings, brides, and special events and portraits  of all kinds in our Wilkesboro, NC studio. We would be honored to meet with you, learn about you and your family and be a part of taking special portraits that will become, we hope, family heirlooms.
Save
Save
Save
Save