Just a couple of weeks ago, this little half-year old showed up in our portrait garden for his 6 month portraits and he was kind enough to bring his Mom. He even let her drive this time. [He enjoys a Harley, but that's another blog.] Jessica and little Gavin Mendieta visited with us and I shot her son's portraits and, man! do I wish there were photos of me crawling around on my hands and knees taking photos at 38 weeks pregnant. Alas, our minds were on the job…. you know – professionalism and all that.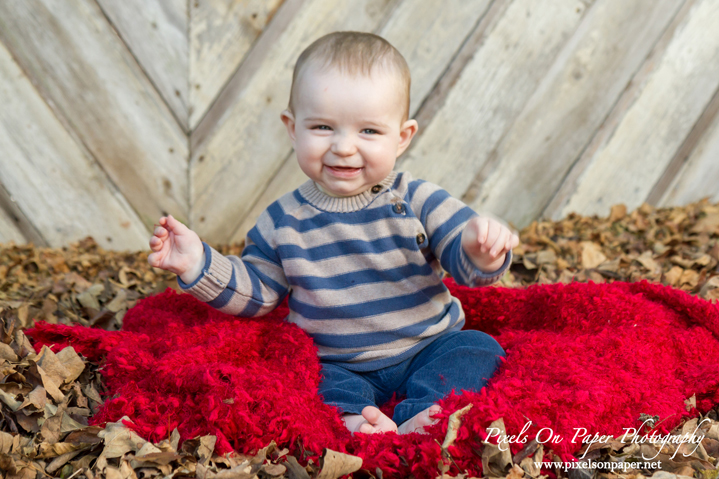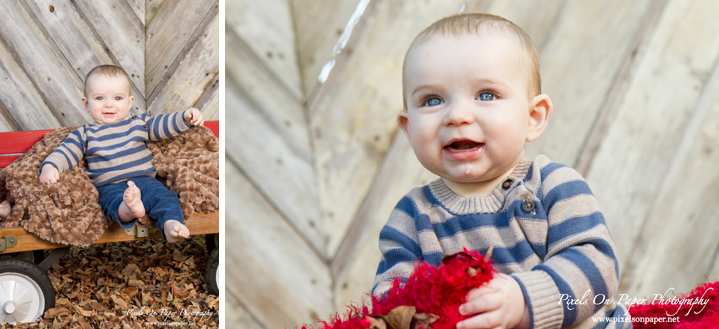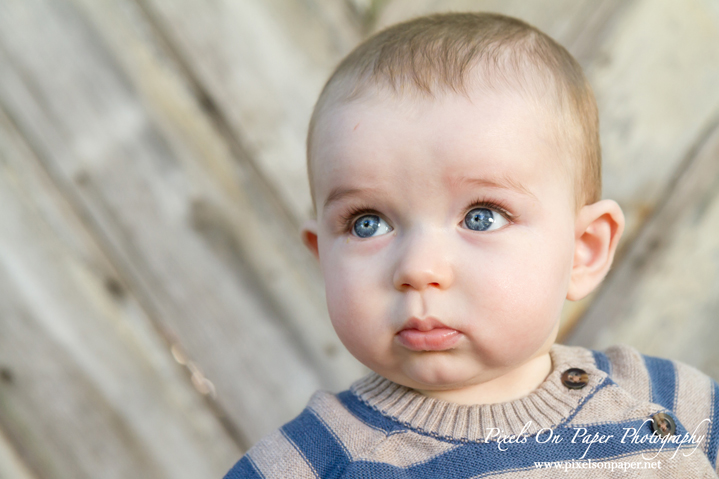 If there was a monetary payout for blue eyes, this kid would be the richest man in town. COME. ON!!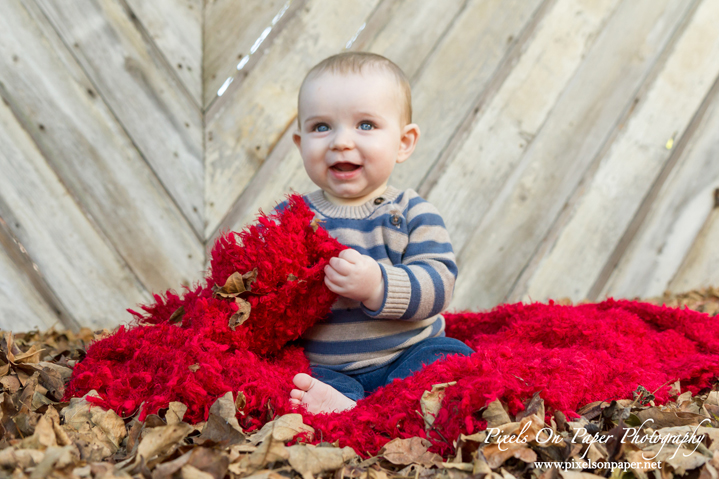 Jessica and I met years ago at girls beach trip getaway and have been friends ever since. I was so happy to get to be the one to photograph Gaven's adorable gummy smile and capture him at this age, because we all know how fast it goes. I'll blink and he'll be getting his senior portraits taken.
Normally all smiles and flirtatious, on this day Gavin was a bit more serious when the camera was on him. We pulled out all the stops behind the camera including Ryan jumping up and down and running in circles, which he was going to do anyway. Might as well do it for work. <I'm ducking as I say that. HA!!> We randomly discovered that what Gavin enjoyed most was Ryan's very loud whistle. Hey, any port in a storm and it worked!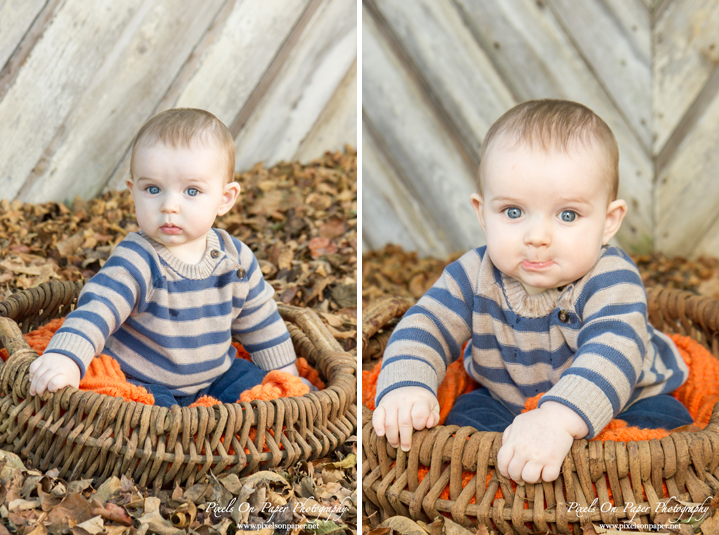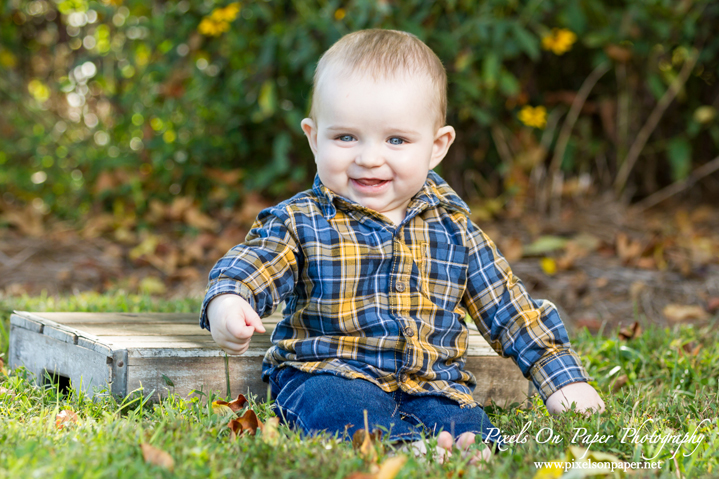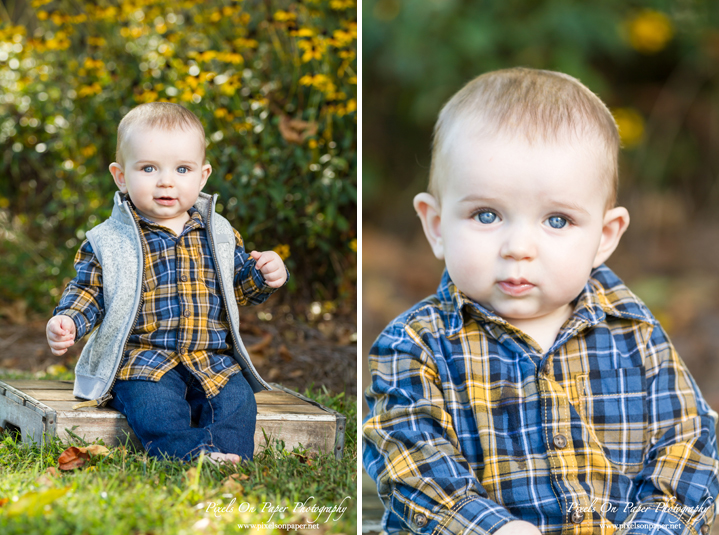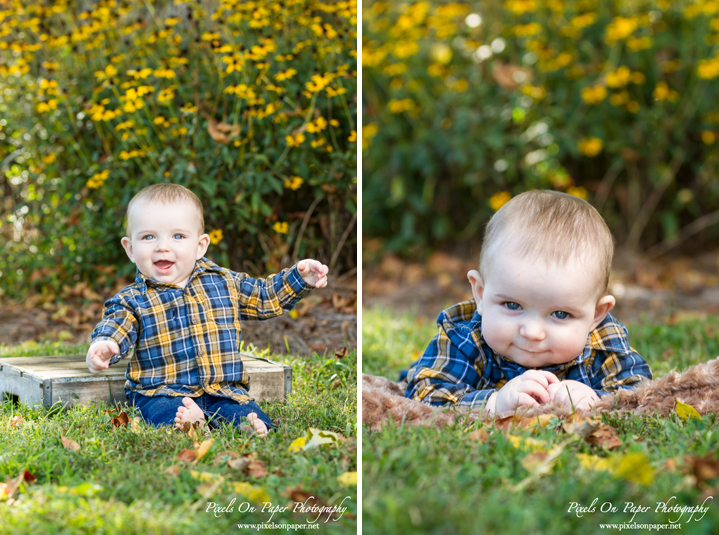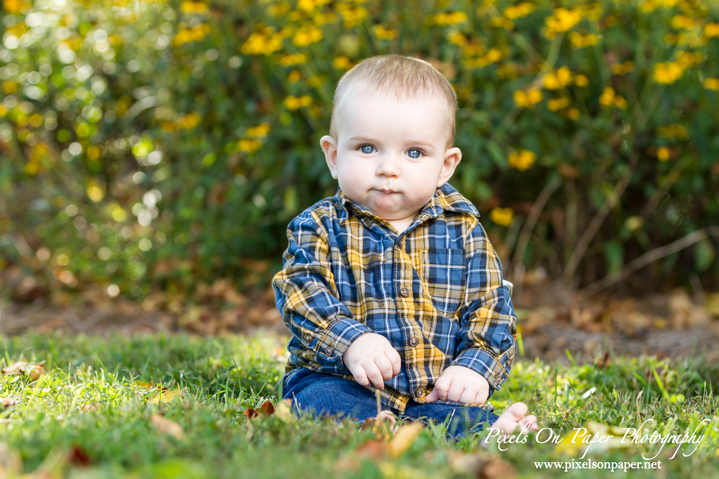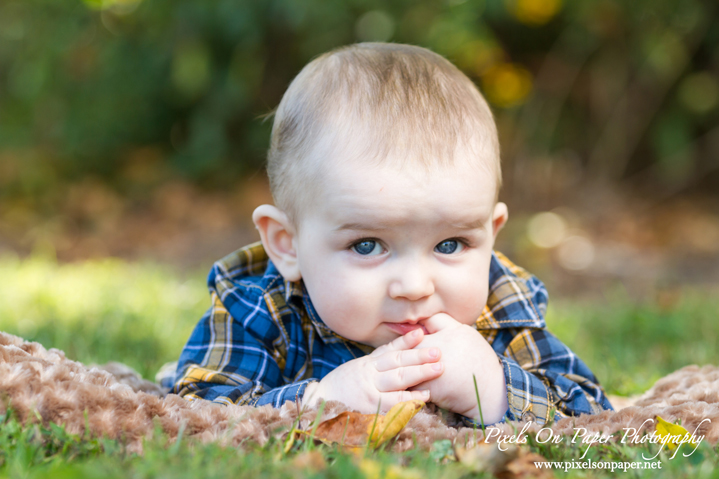 One of the great things about shooting the photos of newborns and babies is that Ryan and I get to make new friends and family members and those amazing creatures give us guidance now that we're expecting. Because our sons will be so close in age, Jessica is kindly giving me boy-mom advice and a ready shoulder and I'm so grateful.
We love family portraits whether they are set in the studio, the great outdoors, a specific location like the mountains or high country, or on our property in our outdoor portrait garden. Pixels on Paper photographs, engagements and weddings, brides, and special events and portraits  of all kinds in our Wilkesboro, NC studio. We would be honored to meet with you, learn about you and your family and be a part of taking special portraits that will become, we hope, family heirlooms.
Save
Save
Save
Save