If you were hoping to get a piece of cake with Clemson paws on it, see a completely glamorous bride, and a husband who cannot stop smiling, you missed it. You missed the cake. The rest is below. Jason, Jessica and their nearest and dearest gathered last month to celebrate them at their wedding at St. John's UMC in Rock Hill, SC. It was fun, tender and hot as blazes, but we took the images that made them the happiest. The couple shared this: "We are blown away at the moments you captured. We are weepy just thinking about it. You created memories for us that we will always have and that we will return to for the rest of our lives." Mission accomplished.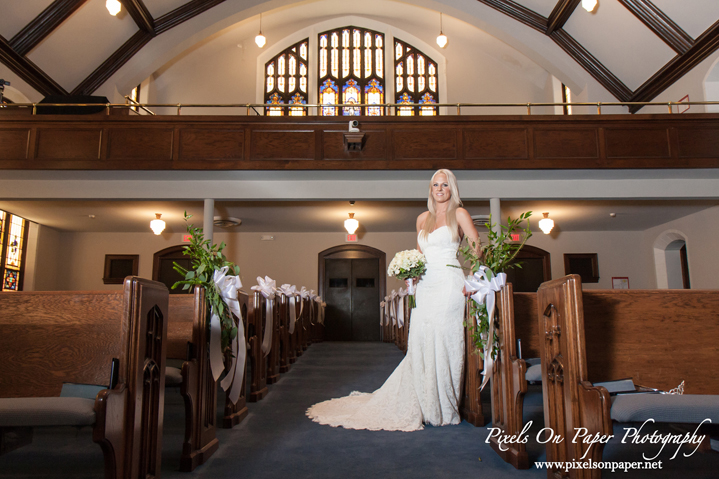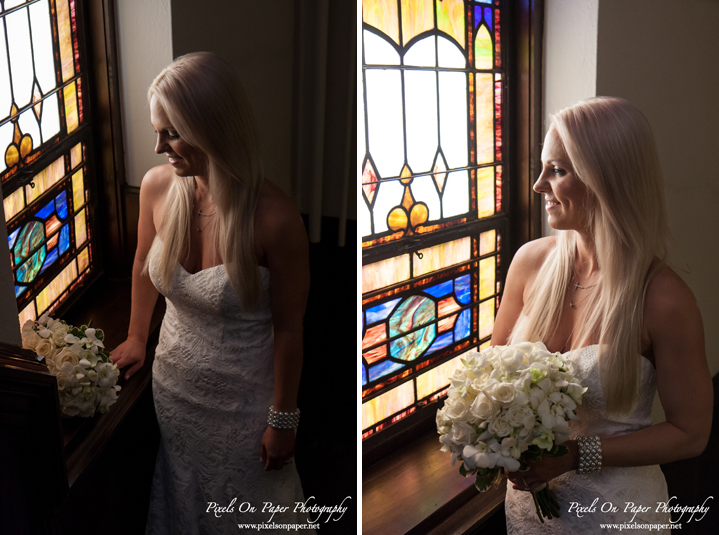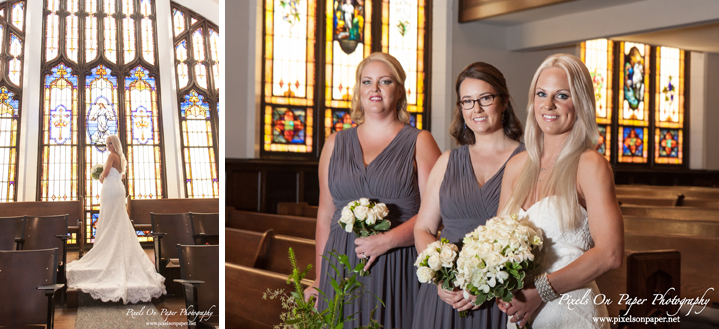 If you want to see what can be done with high heels AND mountain views, I hope you'll check out Jessica and Jason's engagement portraits. I can't tease it any more than that.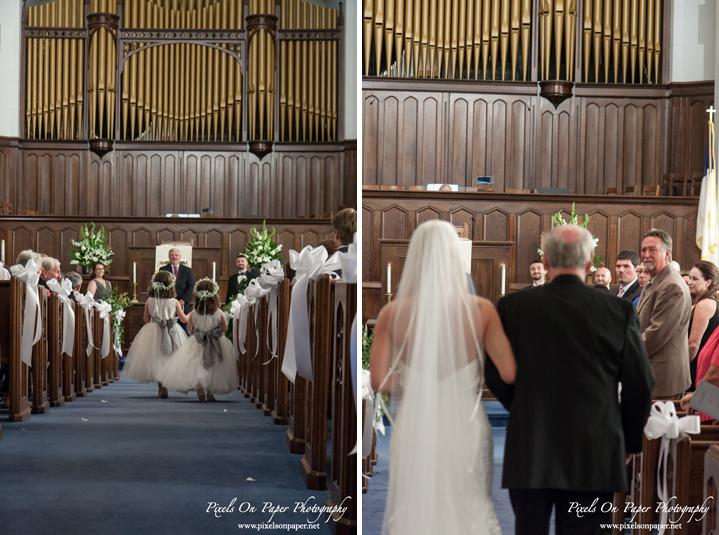 Jessica told us that her favorite photo is of her with Jason as they walked back up the aisle as husband and wife. We agree. You can tell how crazy in love they are. We also loved the simplicity and classic nature of their wedding – the colors, the church, the flowers, everything was gorgeously understated, elegant and lovely.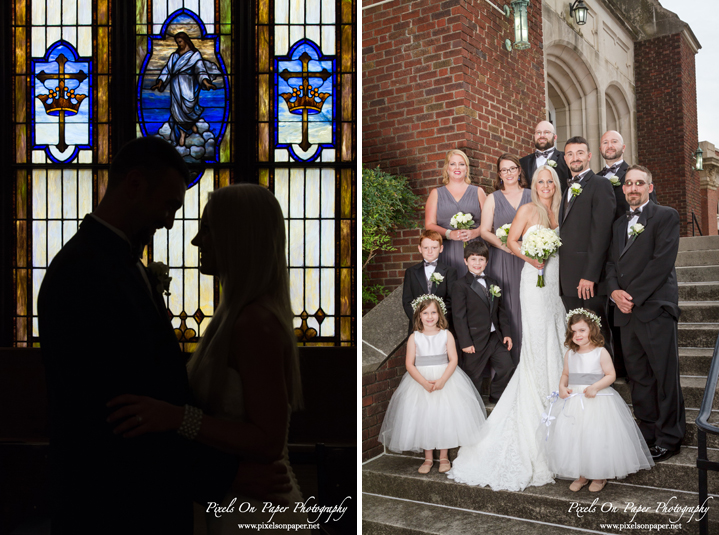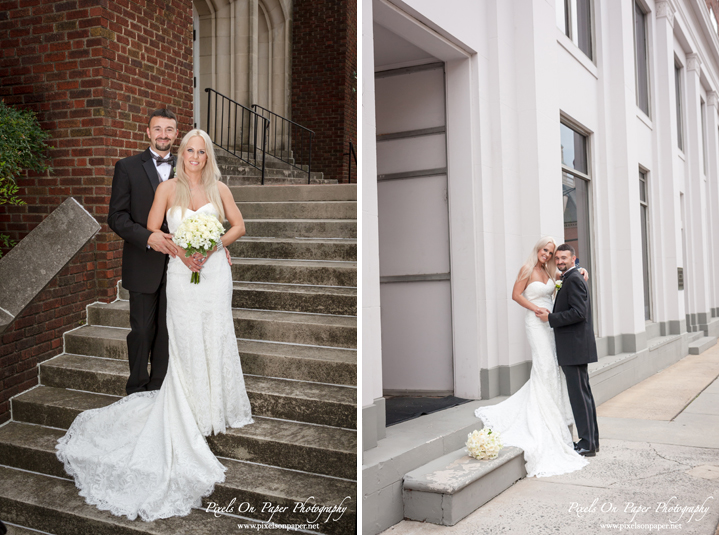 St. John's provided us with so many opportunities to shoot, but we love photos of these two outside especially. To wit: a lamppost was scaled in the making of these memories…. we suffer for our art.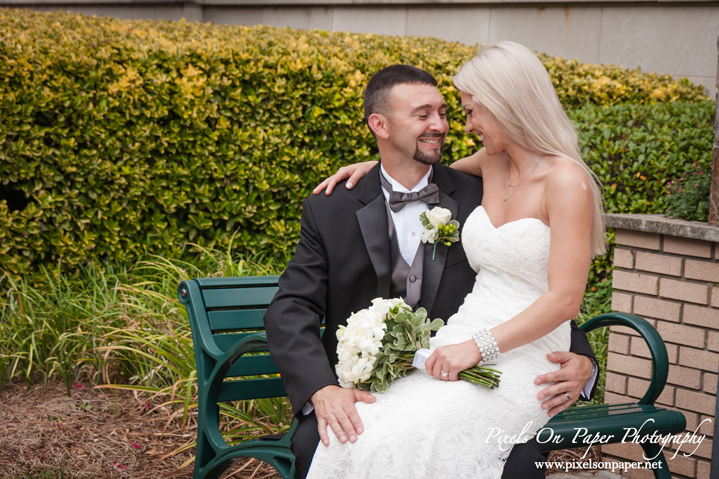 The reception was held at Gettys Art Center in Rock Hill, because the bride and groom vibed on the old interiors of the place. True enough, it's an amazing spot for a reception. One – air conditioning in July! Big plus. Two – beautiful stained wood paneling.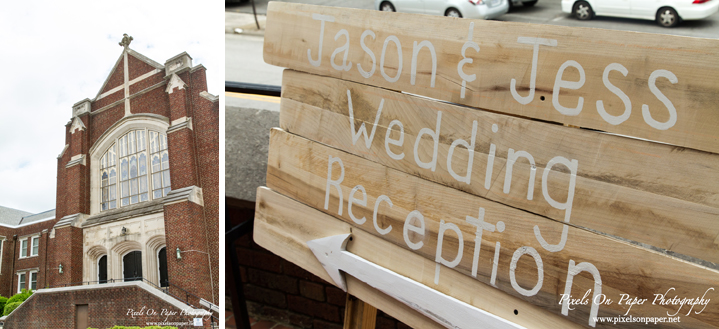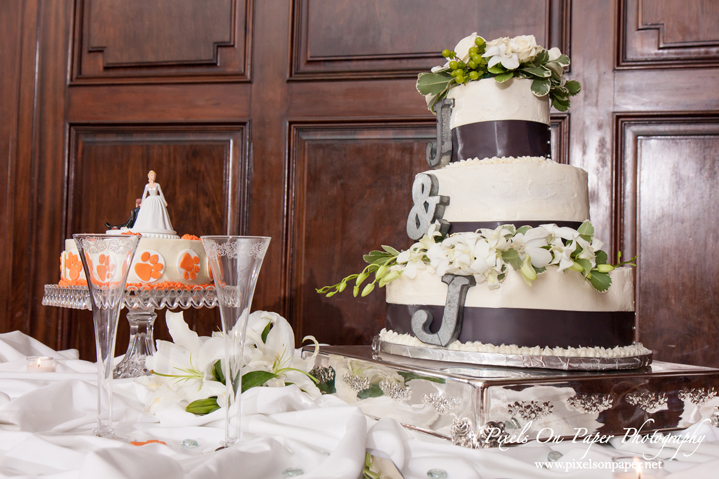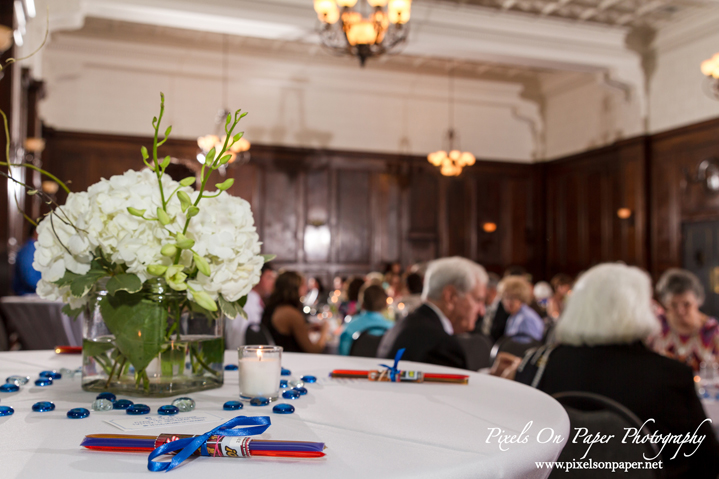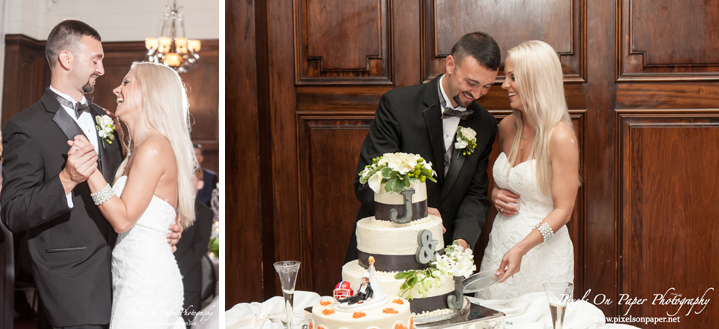 Jessica: "We cried when we danced with our parents. I didn't expect my dad to dance with me. I was 100% surprised. It was quite possibly the best moment I have ever had with him. And I loved seeing the photos of Jason dancing with his mom."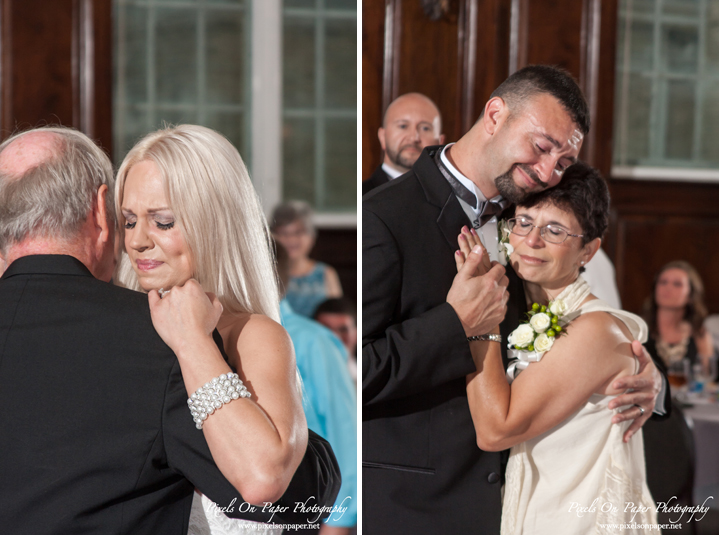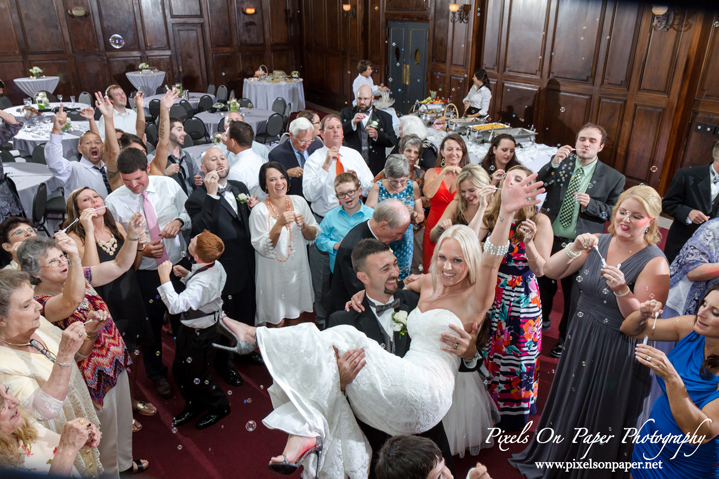 In the spirit of sharing the love for other wedding vendors, we ask our clients who they hired. Here are those chosen by Jessica and Jason: Wedding gown: Castle, Spartanburg, SC
Wedding coordinator /planner: Crystal Beck. Jessica told us that she was "a game changer." The bride didn't worry about anything.
Flowers: Jasn'e Creative Design.
DJ or band: Split Second Sound out of Charlotte NC. "Eric was the BEST! I would hire him again tomorrow if I had a reason."
Catering: Essie's Catering. Yummy food.
Cake and desserts: Carrie Shafer. "She is a friend- doesn't do it professionally but they were DELICIOUS."
We love family portraits whether they are set in the studio, the great outdoors, a specific location like the mountains or high country, or on our property in our outdoor portrait garden. Pixels on Paper photographs, engagements and weddings, brides, and special events and portraits  of all kinds in our Wilkesboro, NC studio. We would be honored to meet with you, learn about you and your family and be a part of taking special portraits that will become, we hope, family heirlooms.

Save
Save