Before even stepping foot where the bride, bridesmaids and others were gathered, I heard Adrian's infectious laugh and knew it was going to be a great day and all was ok.  She was back. What a joy it was to watch and photograph all that excitement rolled into one tiny, beautiful bride. Throughout the ceremony she literally bounced with joy, giddy and eager to say her vows.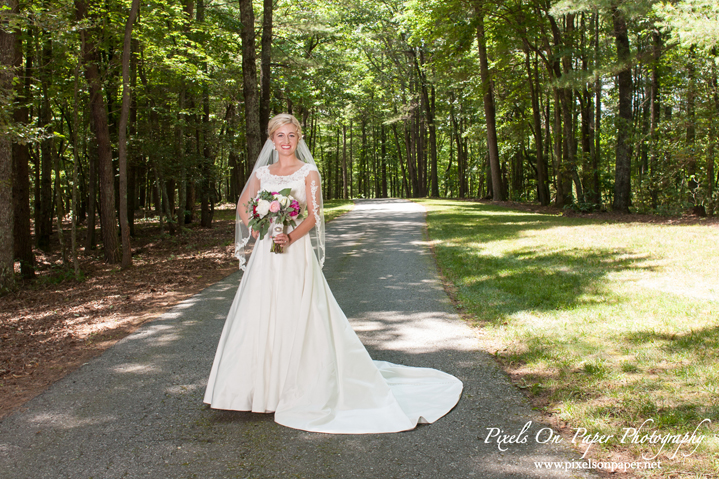 During the days leading up to her wedding day, when I spoke to Adrian she didn't sound like her usual bubbly self. The typical wedding stress had gotten even to her. I was worried she had lost sight of what the day was all about and was letting the details and responsibility of pulling everything together take over her thoughts. Fortunately, the good juju won the day.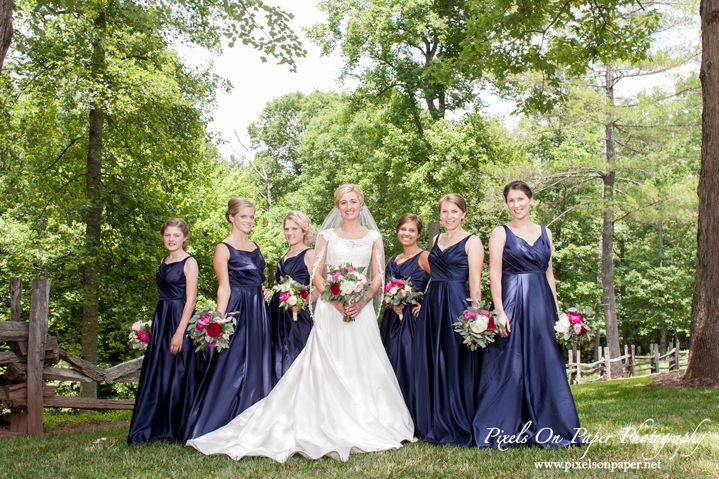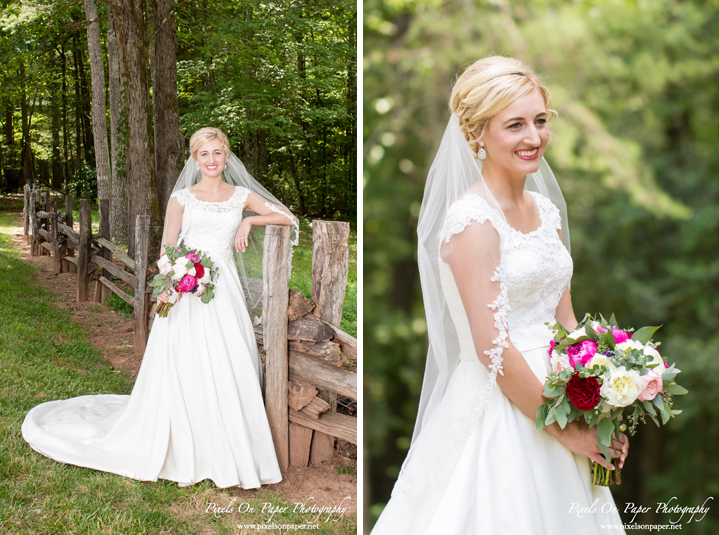 Not even one month ago, Adrian Bridges and Banks Church married each other at Mt. Pleasant Baptist Church, in Wilkesboro, NC. It was the southern, summer wedding some brides dream about and between the tender moments at the ceremony, the beautiful views at Camp Harrison at Herring Ridge where they had their reception, it was pretty sweet all around.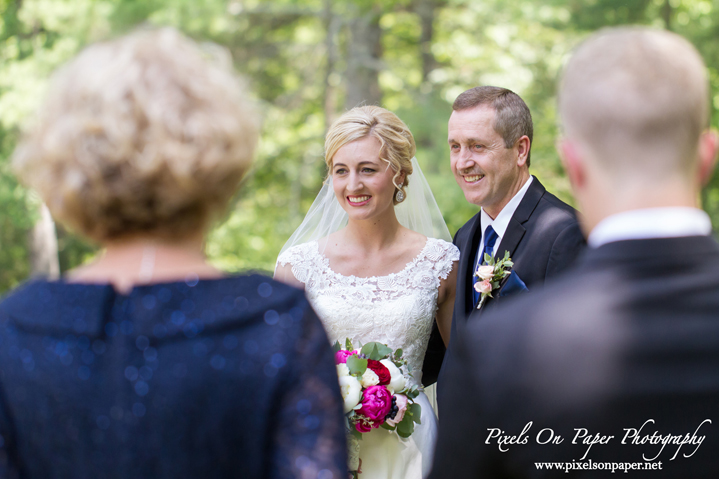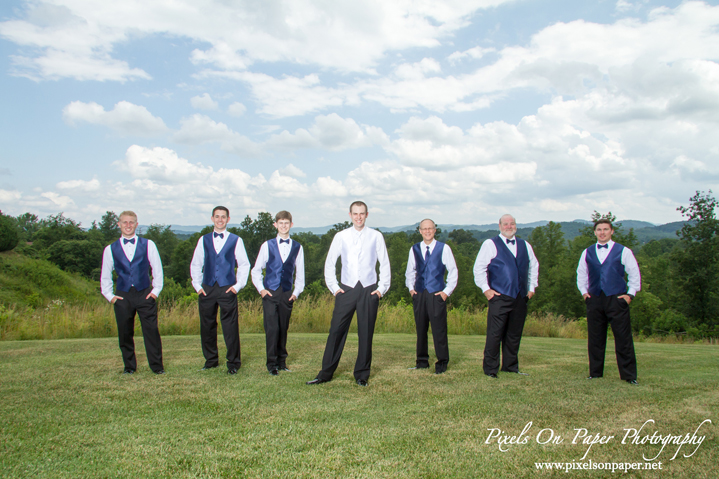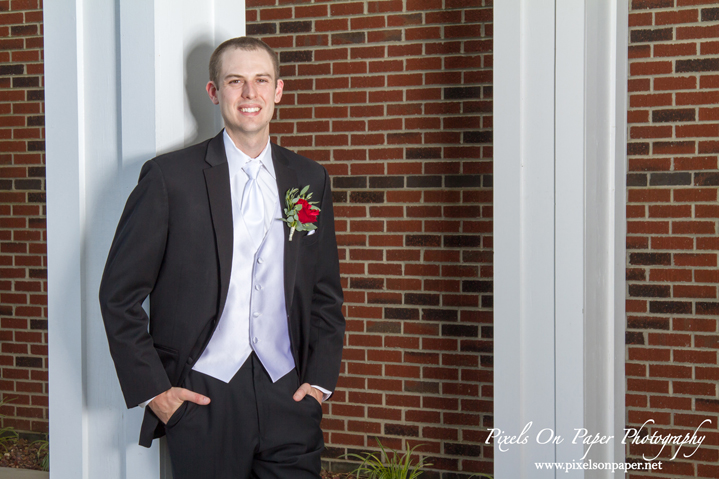 The groom is someone we've known for years and he's way more comfortable in small groups than in crowds. In intimate settings, he'll share stories of his farm, about his childhood and friends and latest adventures. Having all eyes on him on his wedding day was not optimal, to say the least. The shift in his posture and mood was remarkable though when he saw Adrian. No one else was there once she was by his side.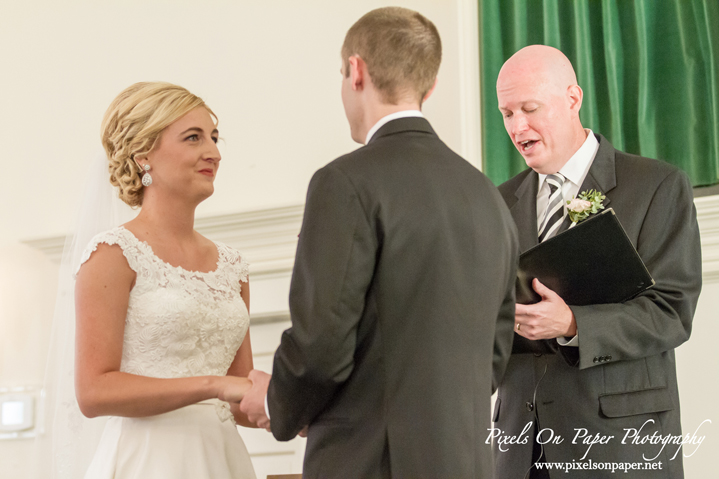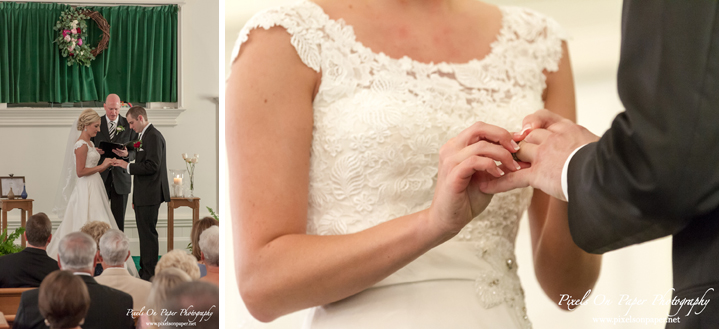 When asked about the best moments from their wedding, they told us that one was when everyone surrounded them and prayed for their marriage. Honestly, it was pretty amazing to watch. Both families and the entire wedding party joined at the altar, laid hands on Adrian and Banks and prayed for them. The entire congregation held hands and crossed the aisles to join in prayer as well. It's something we don't see often and was humbling and powerful and incredibly moving. We talk about corporate prayer, when whole communities come together. The couple's "community" came together to pray just for them.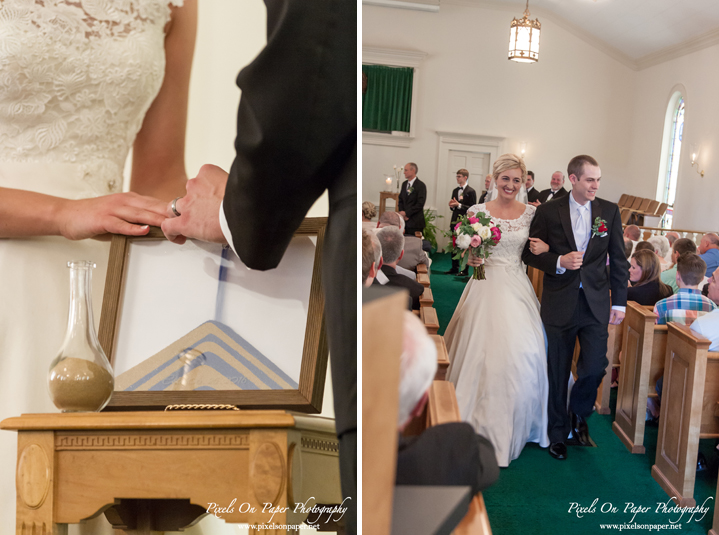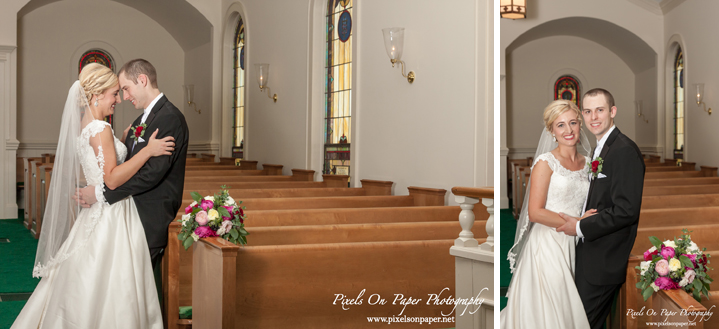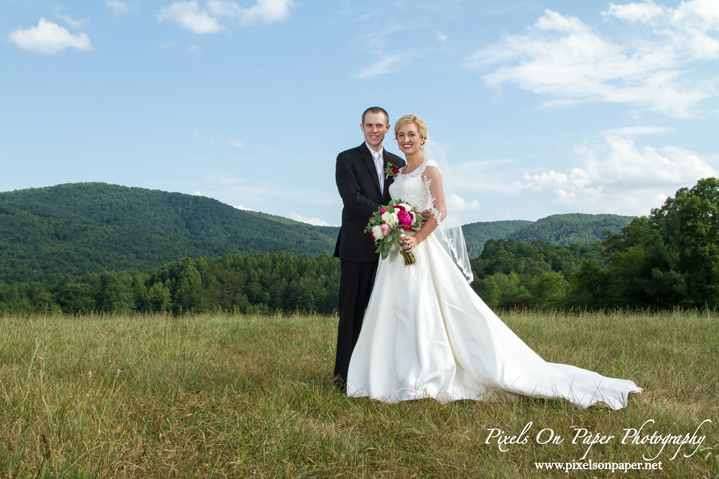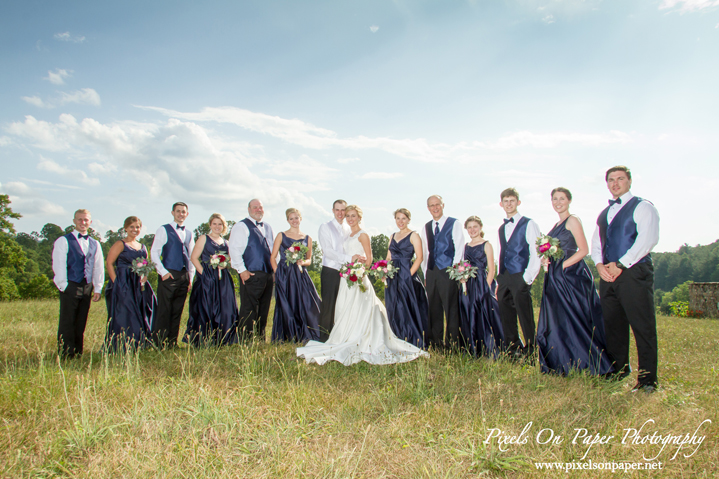 Mountain weddings are beautiful and so are mountain receptions. God bless gorgeous scenery and perfect weather. Pixels "does" rain, but it's pretty fab when we can send our couple in any direction and get something memorable and lovely in our lenses.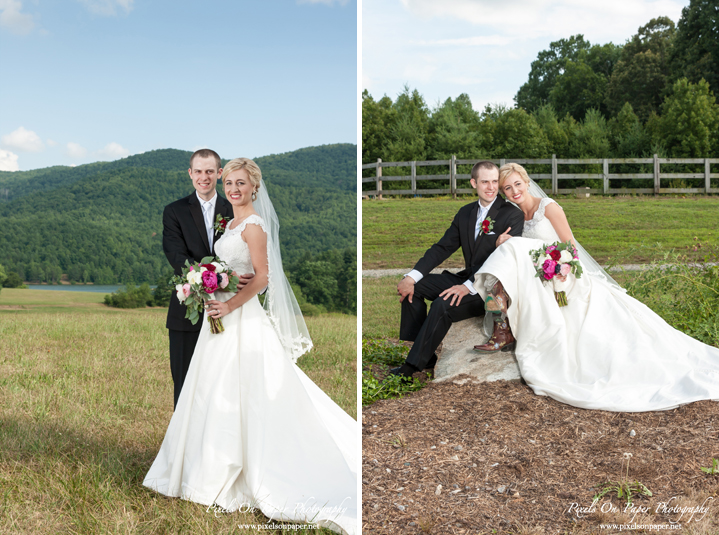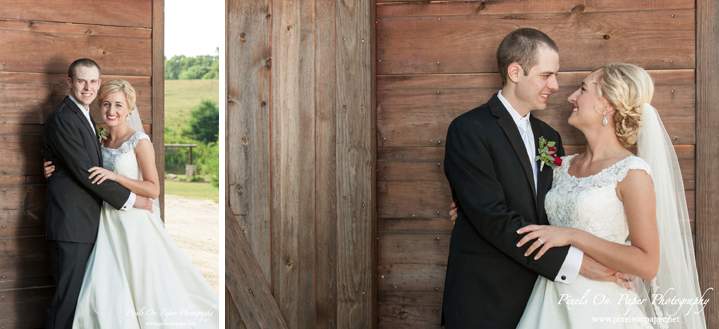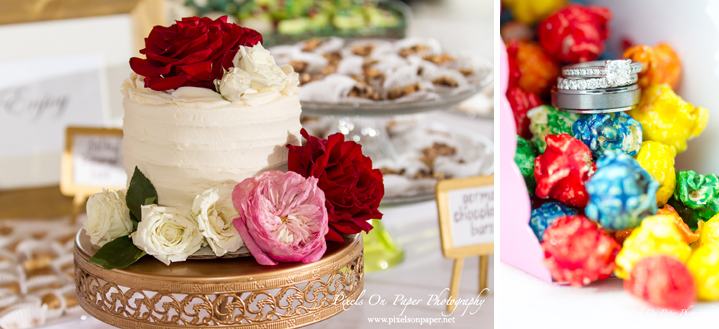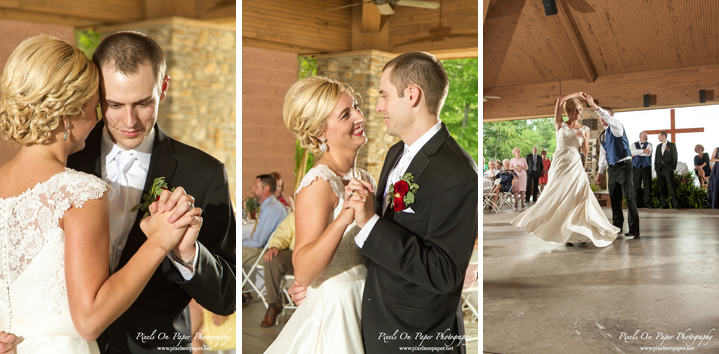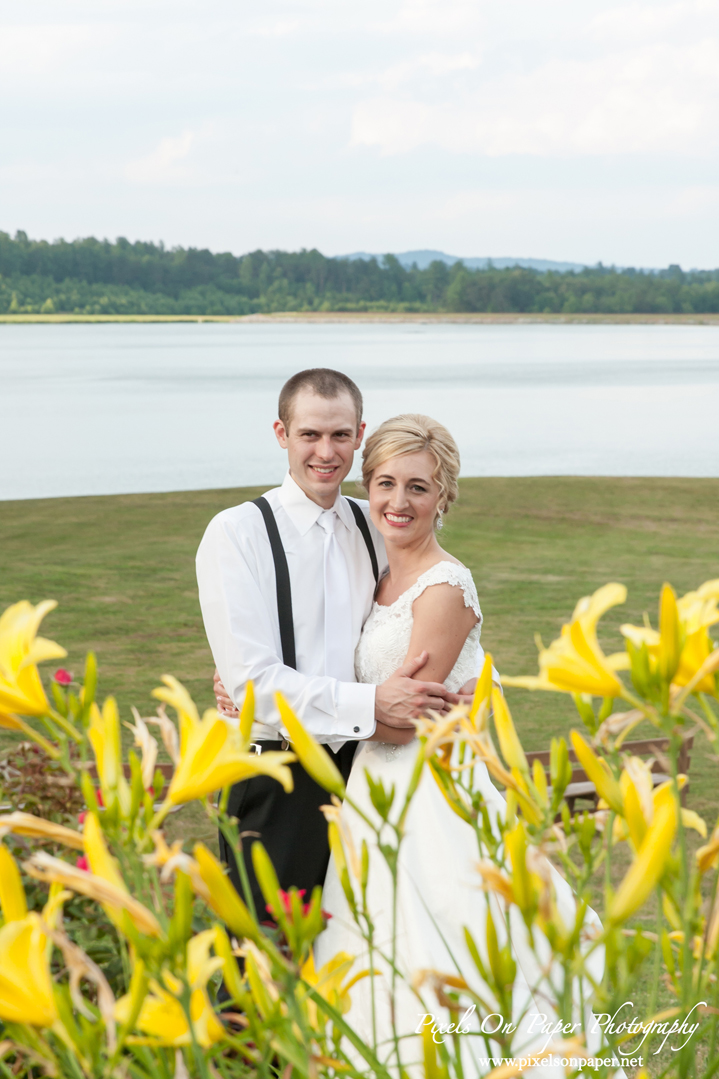 Adrian and Banks told us that their favorite moments from the reception were the dancing and chatter with friends and family, the beautiful views at Herring Ridge and the ribbon wands everyone waved when they left for their honeymoon. It's hard to describe other than to say there was just so much joy that day.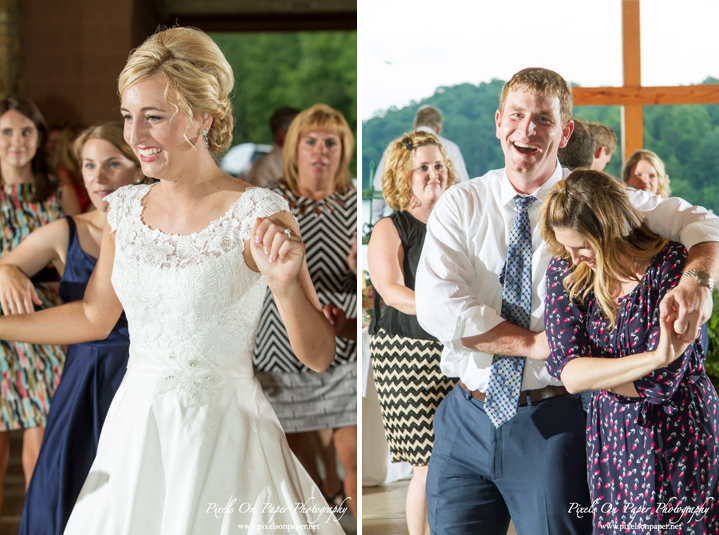 We hope all brides and grooms can have this kind of love for each other, have those who support them want nothing but cohesion, a Christ-centered marriage and success as a couple. They've started out well. Here's to the next 50 years.
For those of you interested in details from the Bridges-Church wedding, the flowers were from Eden House, Adrian's dress was from Did Someone Say Party; makeup was provided by Sharla Bance and the videography was captured by Hill City Productions.
We love family portraits whether they are set in the studio, the great outdoors, a specific location like the mountains or high country, or on our property in our outdoor portrait garden. Pixels on Paper photographs babies and kids, engagements and weddings, brides and special events and portraits of all kinds in our Wilkesboro, NC studio. We would be honored to meet with you, learn about you and your family and be a part of taking special portraits that will become, we hope, family heirlooms.
Save