When you decide to get married and important members of your family cannot travel, what do you do? You bring your wedding to wherever they are. That is exactly what New Yorkers Elisabeth DeMaio and David Gross did when they married at the Doc and Merle Watson Stage at Wilkes Community College on  July 13th. Elisabeth lost her own parents not long ago and David's folks moved to Wilkesboro, NC a few years ago. Since the elderly Gross's are not able to travel, Elisabeth and David made the decision to come south for their ceremony and share the day with their family. We were honored to be their photographers.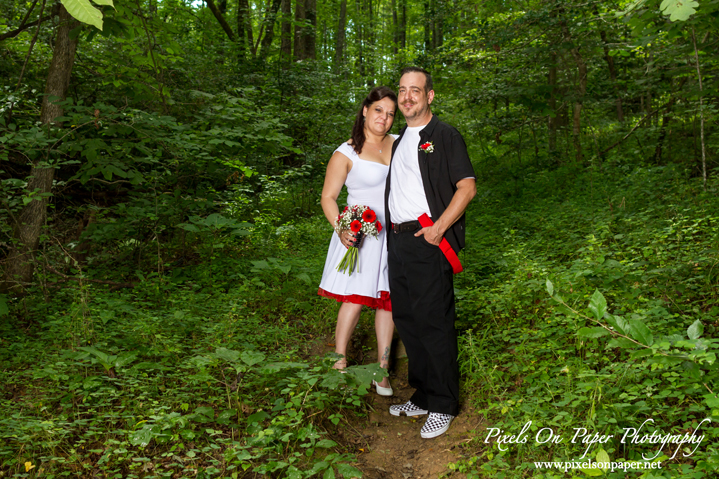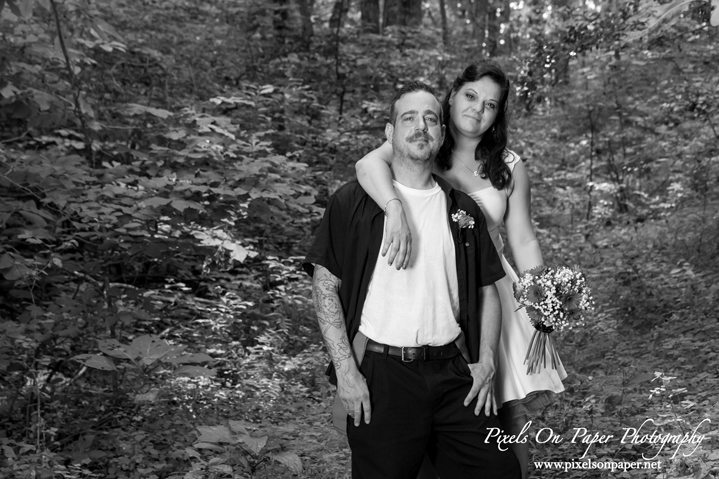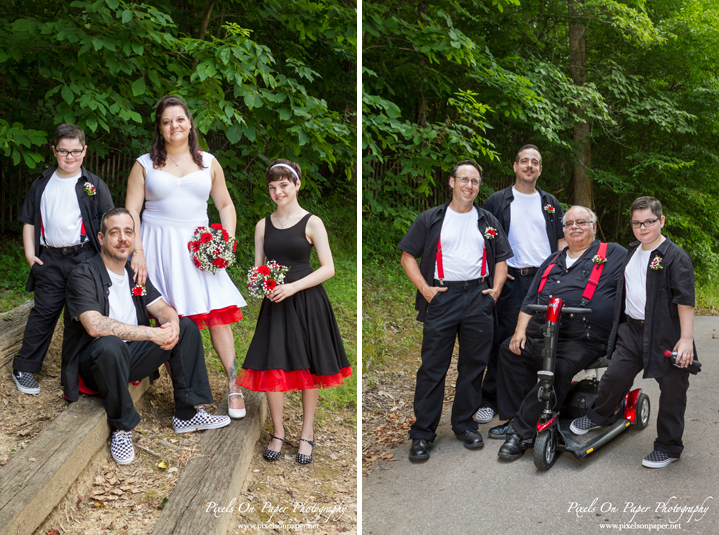 David, a tattoo artist, and Elisabeth have been together for more than a decade. With their son and daughter by their sides, they planned and pulled off a completely cool and off-beat wedding: a Jewish ceremony with a Rock-a-Billy theme. While the weather was some of the worst we've ever shot through for a wedding ceremony – sheets of rain and lots of severe lightning – it still managed to be joyous and fun. The Rabbi who performed the ceremony shared that lighting during vows was a sign of good luck and that this couple was being blessed with more luck than they would know what to do with.
The groom's mother surprised the bride by having a family friend bring their classic Mercury for photos. It was one of many times Elisabeth shed tears of joy since it went perfectly with their Rock a Billy theme.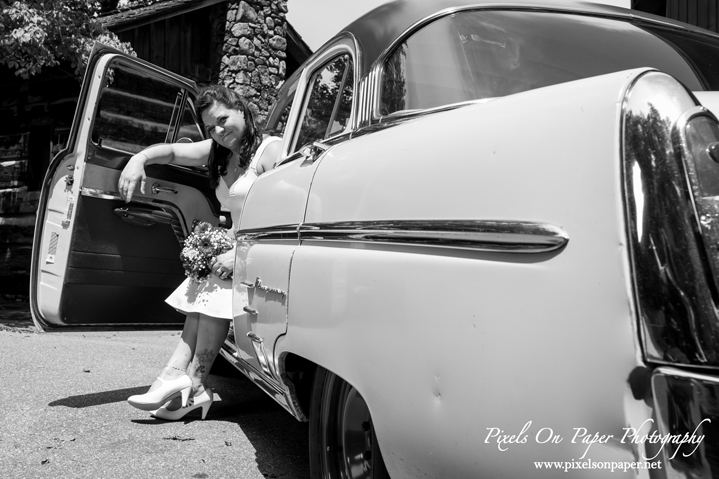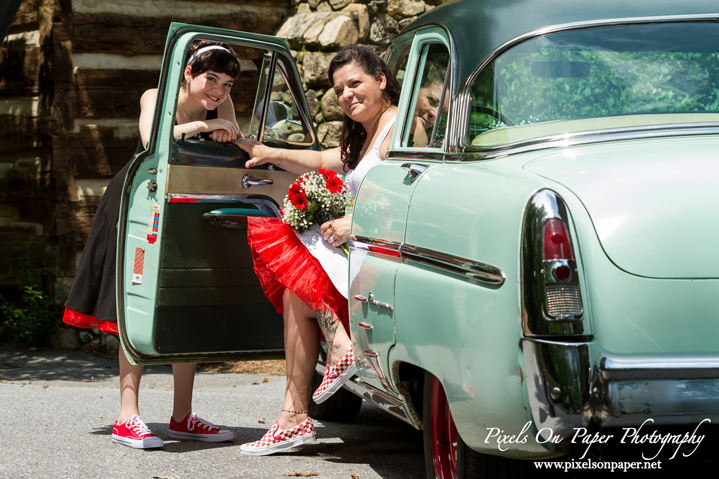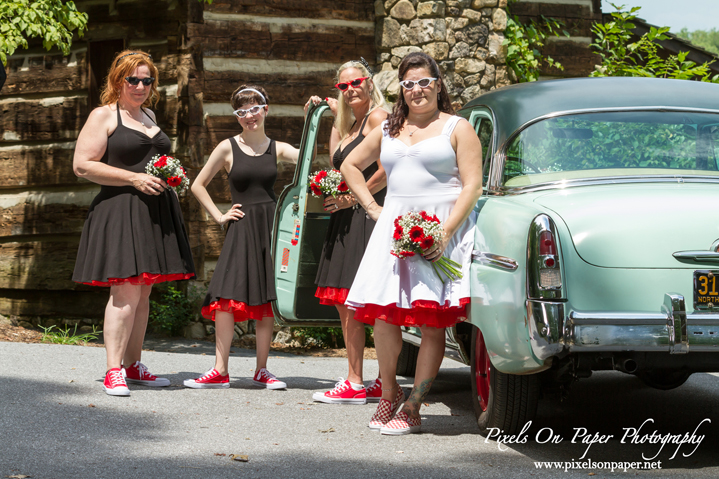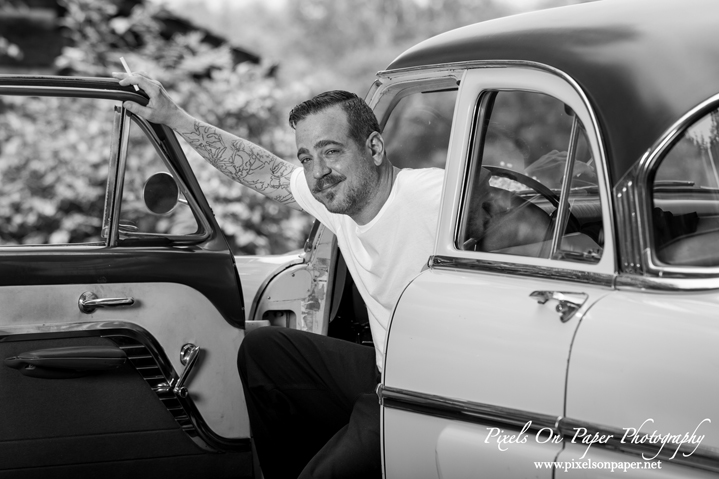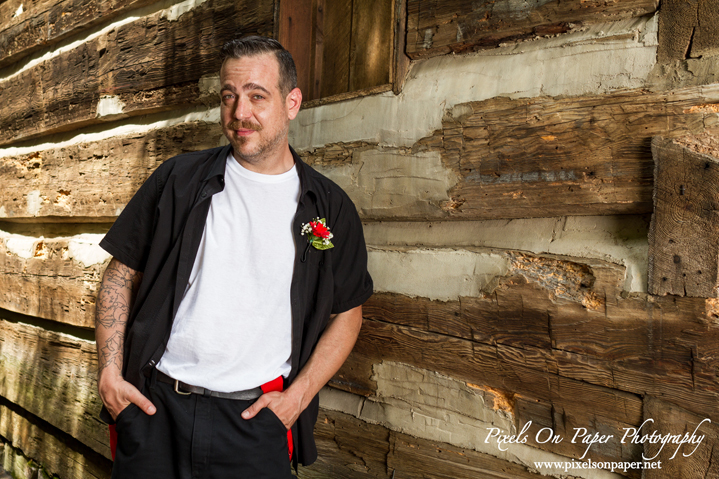 This event was all hands on deck. The venue and food were provided by Wilkes Community College. The decorations, wedding planning and desserts for the reception were handled by family and friends. These newlyweds are loved! Some of the sweetest moments included the bride and groom's first dance, followed by dancing with their children. Most touching was a dance between David and his Mom who only a few weeks prior had suffered a heart attack. When she wasn't able to dance on her feet any longer, she sat and David laid his head on her lap for the duration of the song. There wasn't a dry eye anywhere, including ours.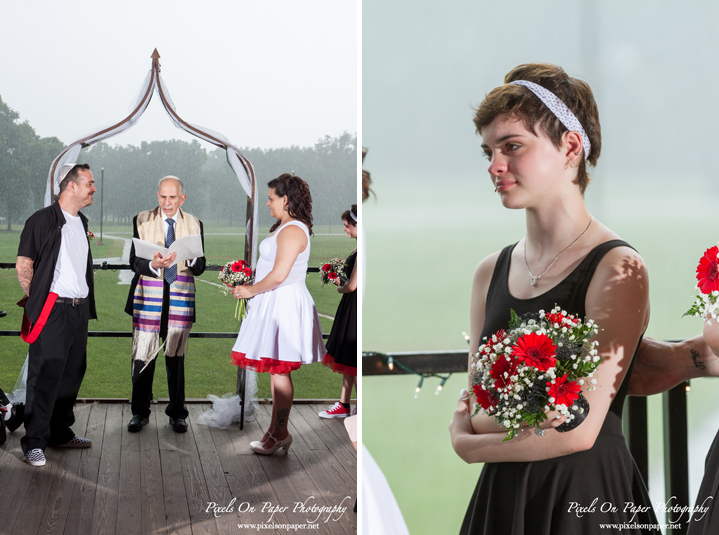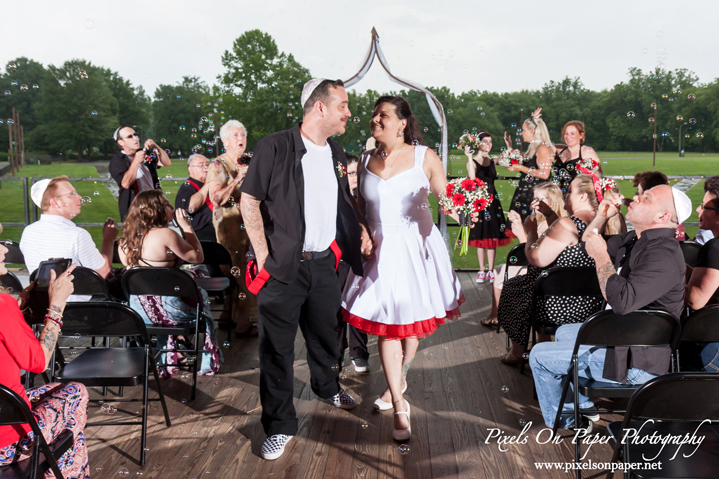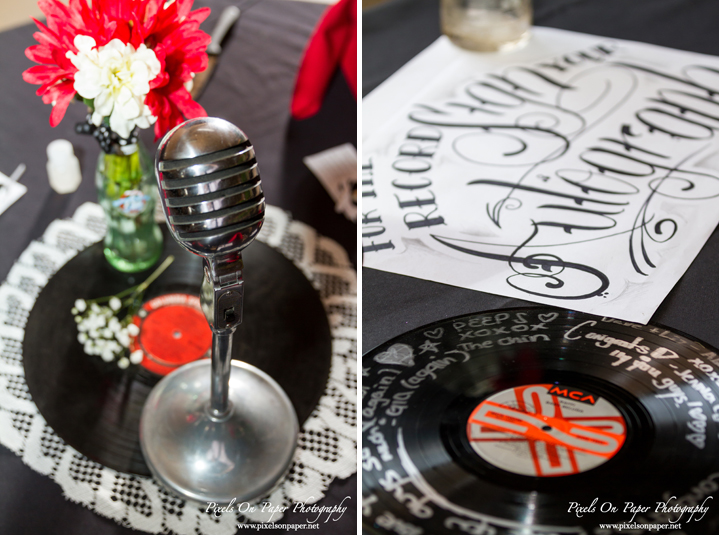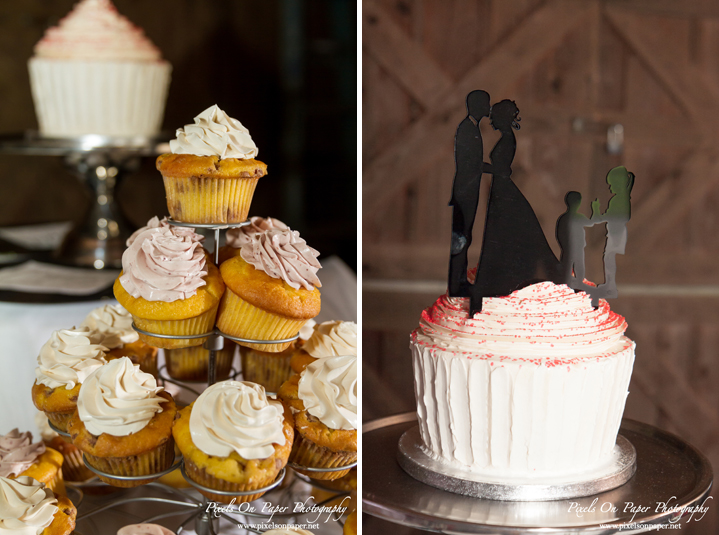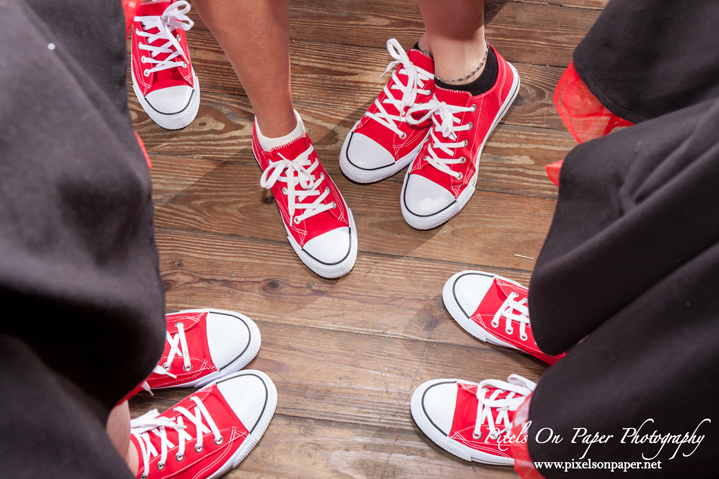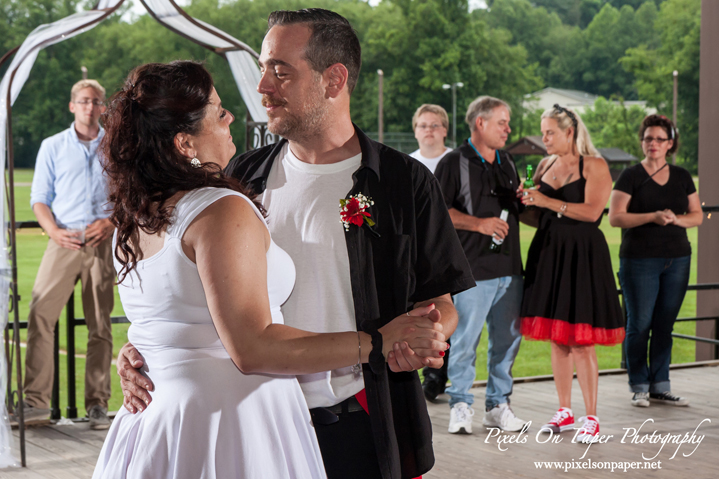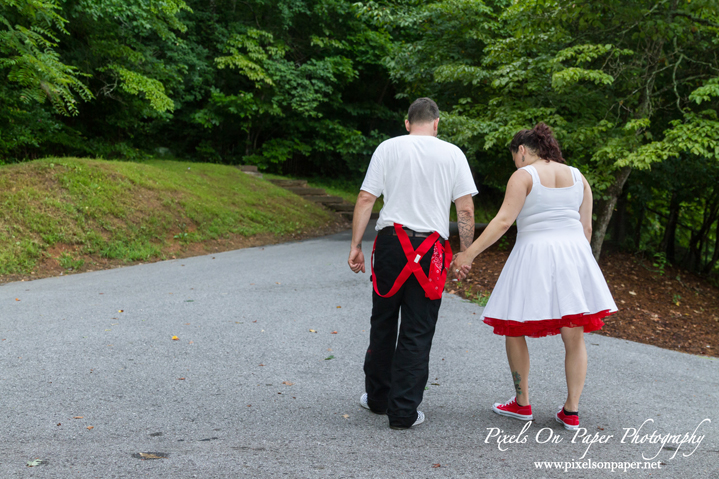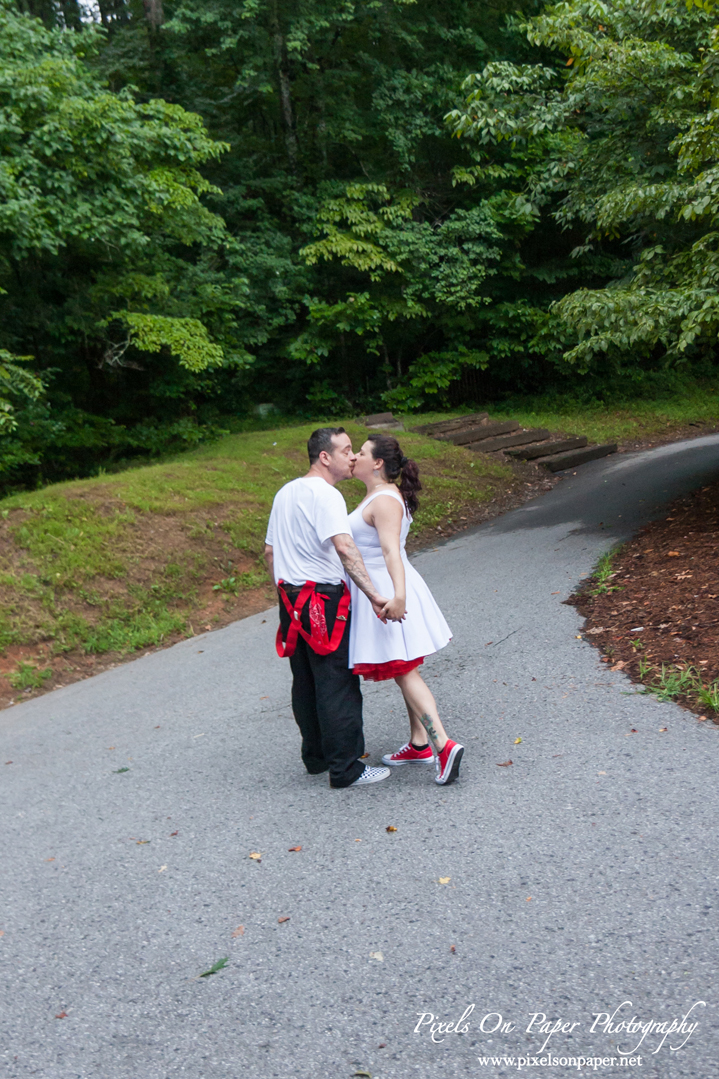 We sometimes forget that weddings aren't just about the couple who are joining their lives; they really are about bonding closer to our own families while broadening our family to include new members. The Gross's are perfect examples of the love and how it's manifested. Good luck David and Elisabeth. Come back to Wilkesboro soon!
Save
Save
Save