Kendra and Nathan love The Avett Brothers, wine, wineries and each other. The end.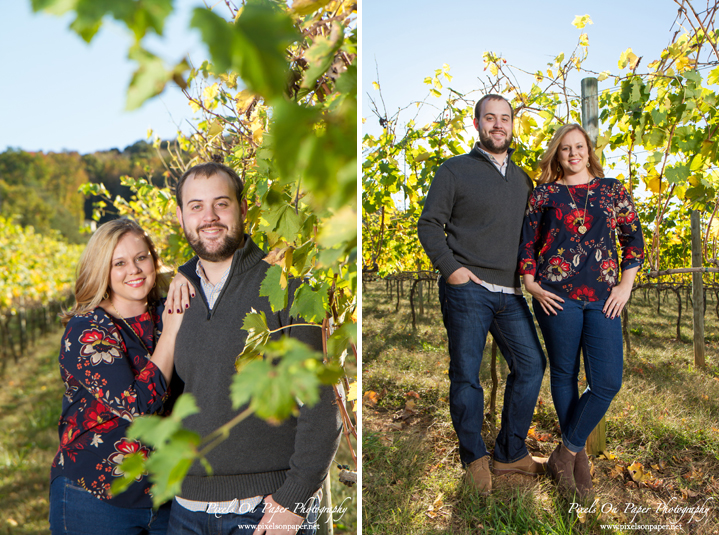 Ok, there's more to them than just that. We met Kendra at a bridal show this past March and loved chatting with her and hearing about her engagement to Nathan. They met in high school and began dating when he left for college at ASU. Before long, he was coming home A LOT and they became inseparable and still are. These two love to go to NC wineries when they have down time and they knew that a vineyard would be perfect spot to photograph their engagement session. On November 4th, we all met at Piccione Vineyards, armed with a blanket, our equipment, and sunshine and proceeded to wander among the vines.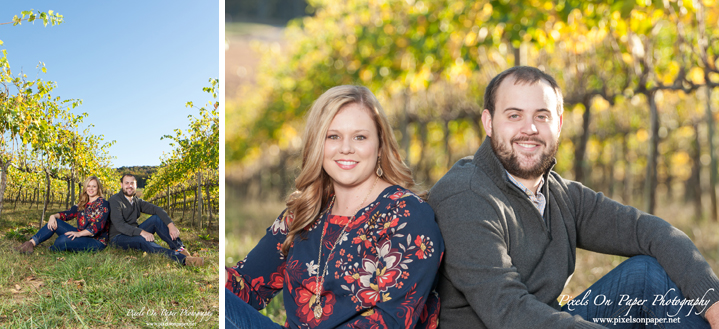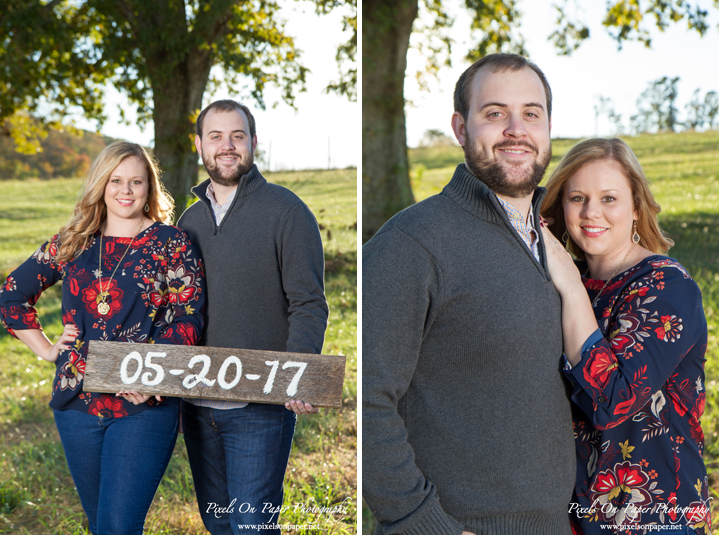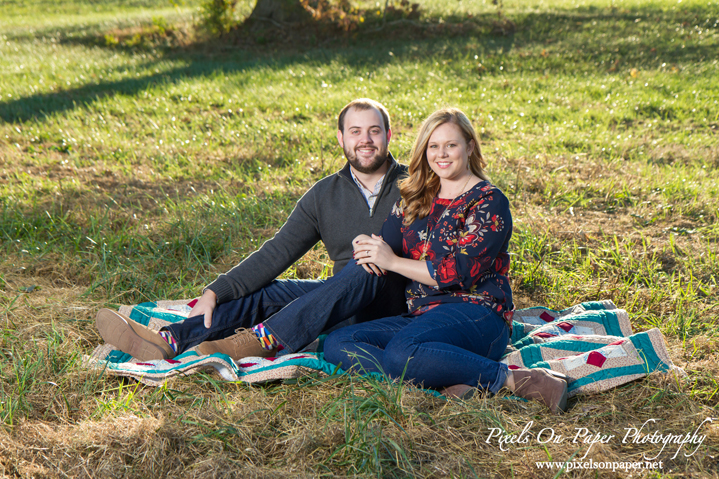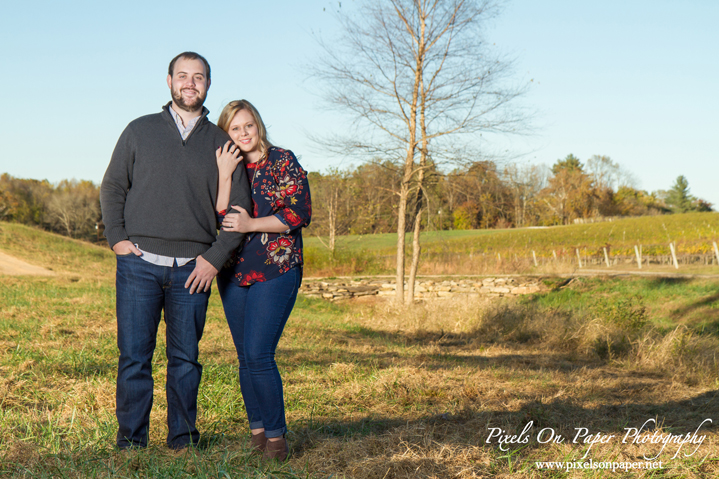 The Piccione Vineyard boasts amazing views of the rolling landscape of the Yadkin Valley and NC mountains in the distance and they didn't disappoint us that day. Watching these two crack up was especially fun. Kendra mentioned that Nathan ribs her mercilessly and said that she "usually deserves it." The couple will be getting married at The Barn at Blueberry Hill on May 20th of 2017 and we're looking forward to the day, the ceremony and watching them make it official.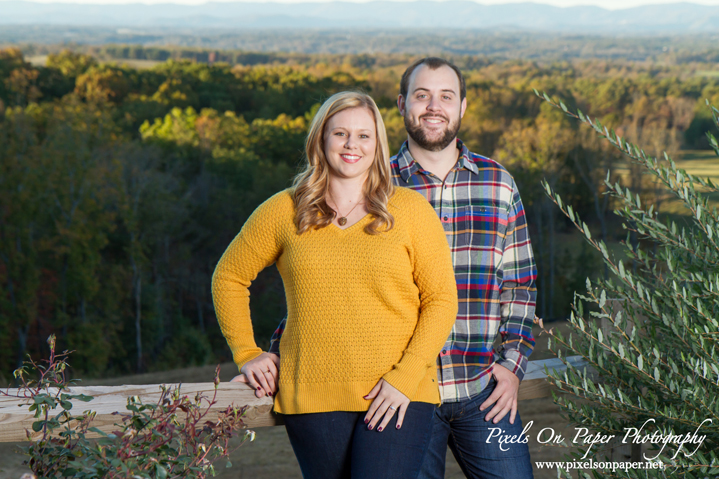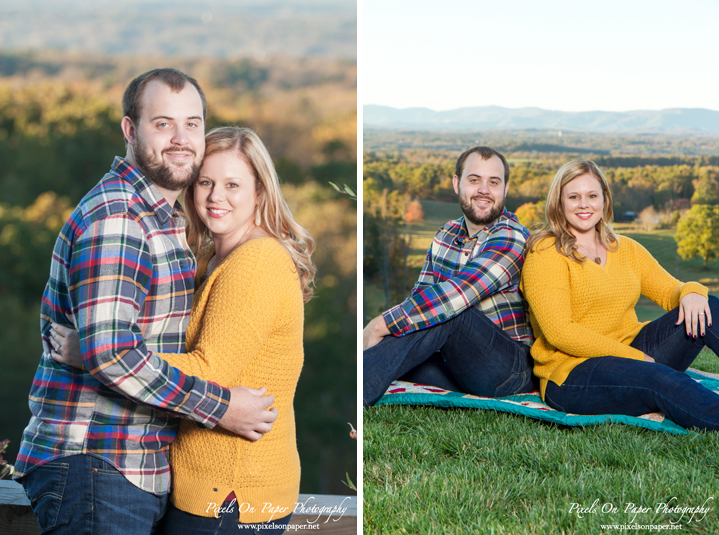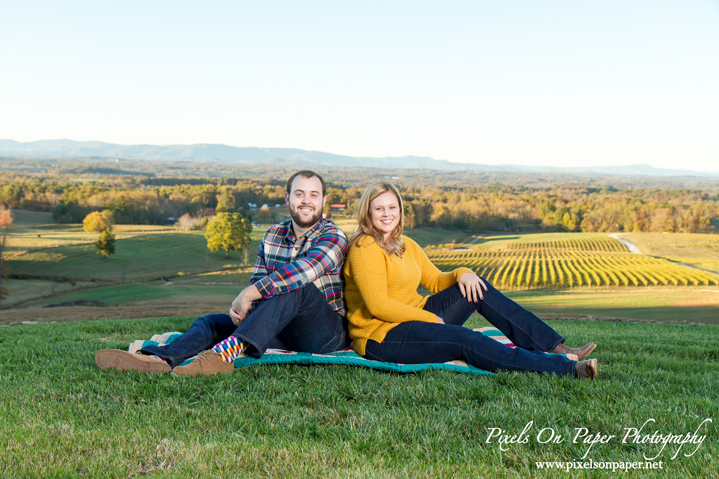 We really like this couple and seeing them with the expanse of vineyards behind them is metaphor enough for us. Here's to lifting a glass and toasting years and acres of laughter, teasing, harmony, prosperity and many good vintages.
We love family portraits whether they are set in the studio, the great outdoors, a specific location like the mountains or high country, or on our property in our outdoor portrait garden. Pixels on Paper photographs, engagements and weddings, brides, and special events and portraits  of all kinds in our Wilkesboro, NC studio. We would be honored to meet with you, learn about you and your family and be a part of taking special portraits that will become, we hope, family heirlooms.
Save
Save
Save