Friendship, like romantic love, has been celebrated in song lyrics, novels, movies and theatre. It's been featured in paintings, operas, television shows, you name it. You can buy mugs, cards, plaques and t-shirts that speak to the importance of strong, lasting friendship. We even name our pets and offspring after dear friends. And most of us believe that the person we marry is usually our best friend, or ends up in that role.
I had the pleasure of co-hosting a beach trip with my mom when we took my "baby cousin" Sydney Wooten Chambers and her lifelong best girlfriend Cherokee Church to Crescent Beach in North Myrtle during fall break in October. I promised portraits of them months in advance and it gave them something to look forward to besides being on break at the beach.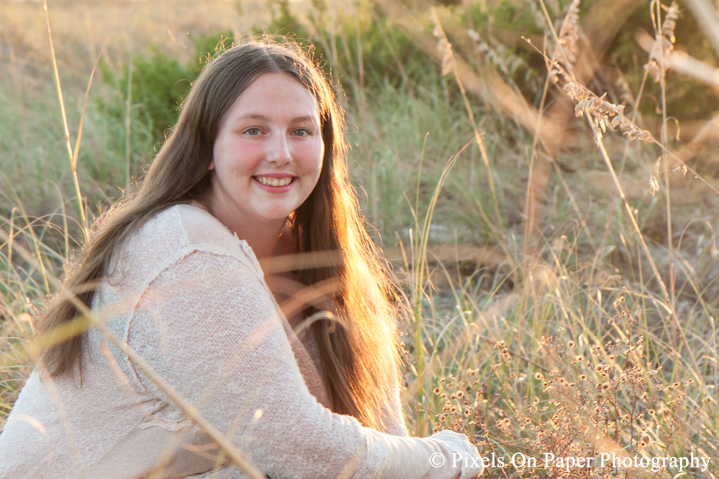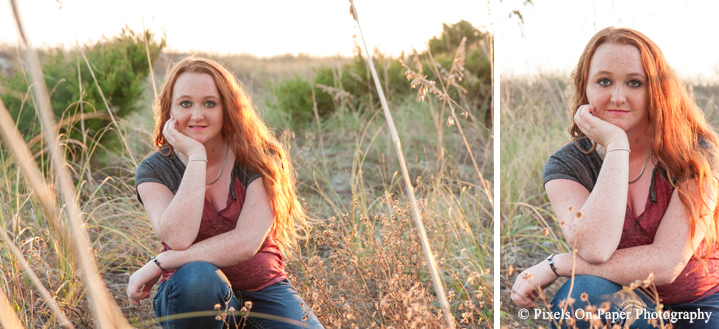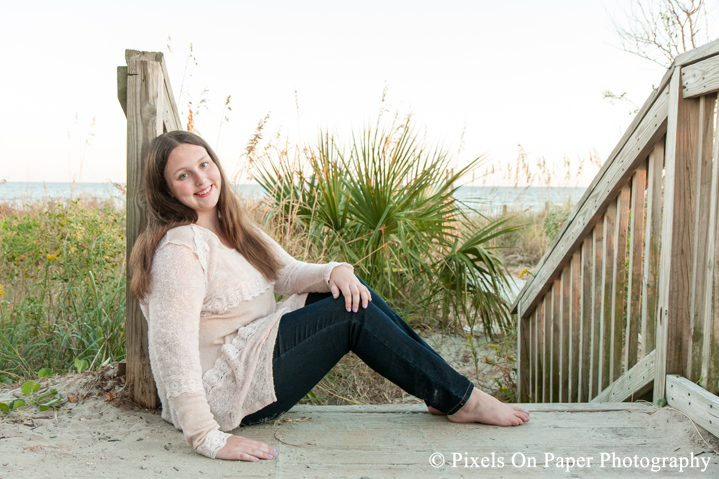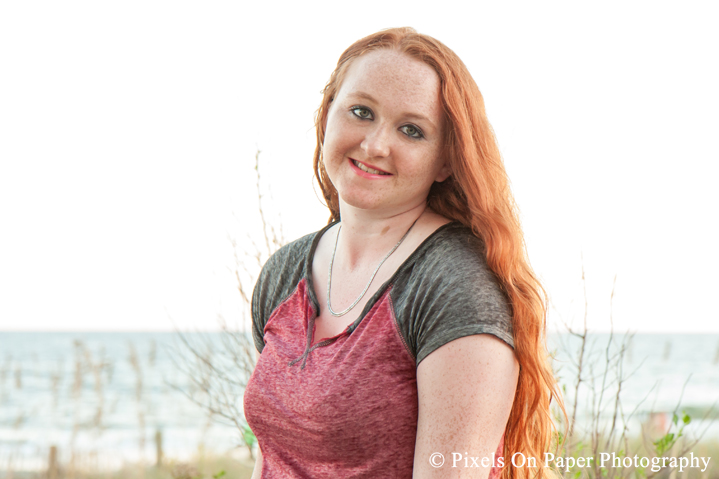 Sydney is indeed my cousin, even though I have 20 years on her. She looks like a child of the 60s – free, happy, always showcasing a guileless smile and sweet face, with her long Joni Mitchell hair – and she feels more like a niece than a cousin. Cherokee has the same long hair, but her's is a killer shade of red. These two have been hitched at the hip and soul sisters through thick and thin their entire lives. In fact, they've probably been friends since they could walk. To wit: Sydney had cancer when she was only four years old and Cherokee lost her mother to cancer when she was seven. The two can now look back with empathy and forward with hope – together. They have ridden the waves and at times been wiped out, but they've always gotten back on the board to chase the next tide, always by each others side.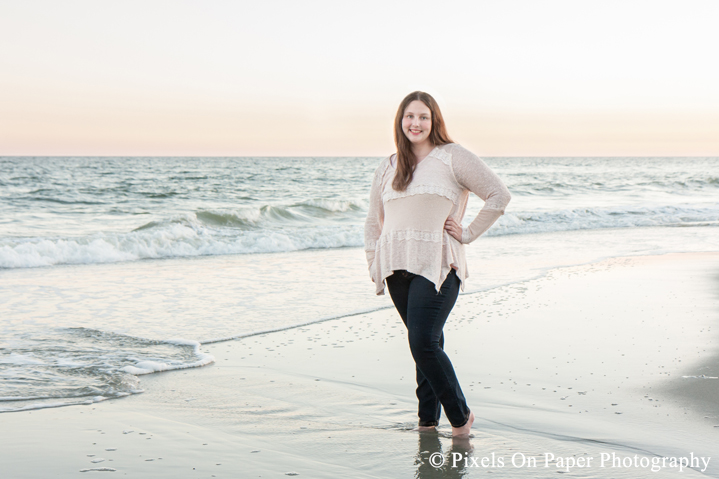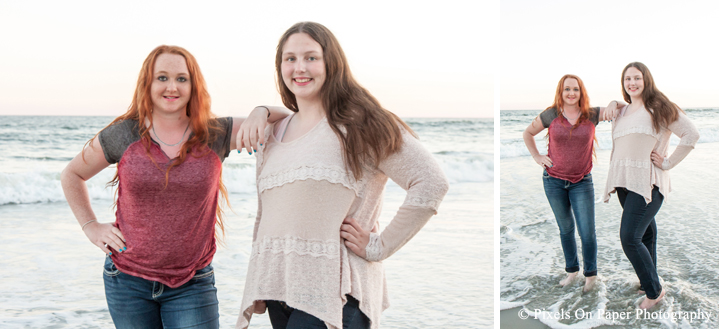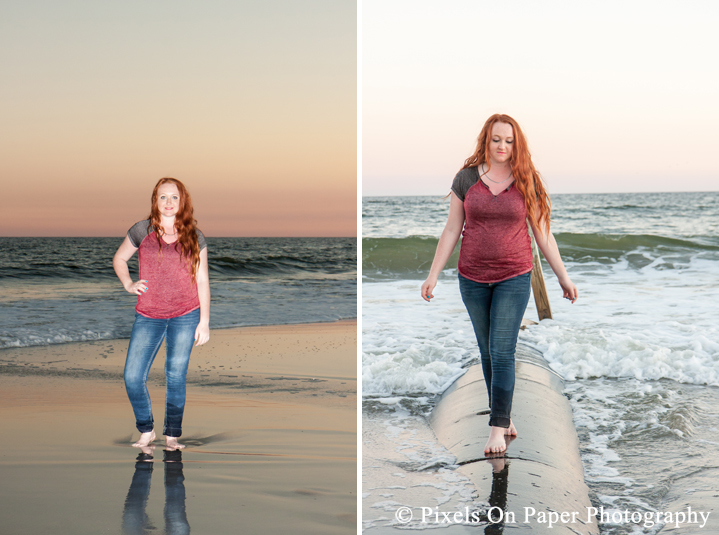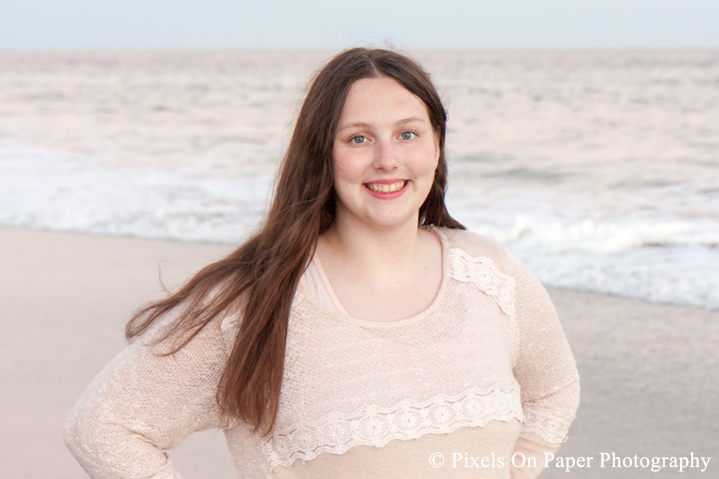 The night before we left to return home, around sunset, we all went out and I took shots of them separately and together. These images are something they'll have to remember their friendship, the trip, their history together and the strength of their bond. Seeing the love between these young women reminded me and my mom of our lifelong friends (my mom happens to be one of my best friends, in fact) and how, regardless of the chapter in your life, regardless of age, turmoil, victories, health, whatever, your best friends hold you close. They lift you up, they ground you, and they remind you that you matter.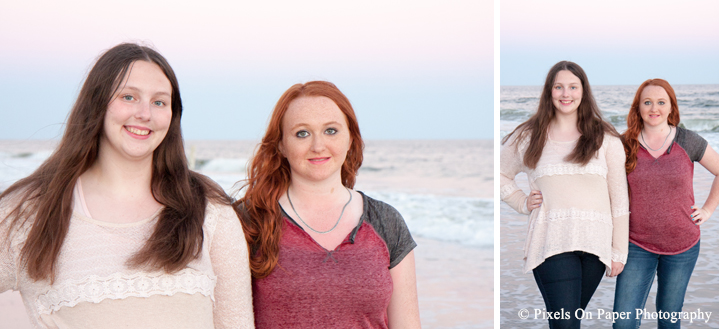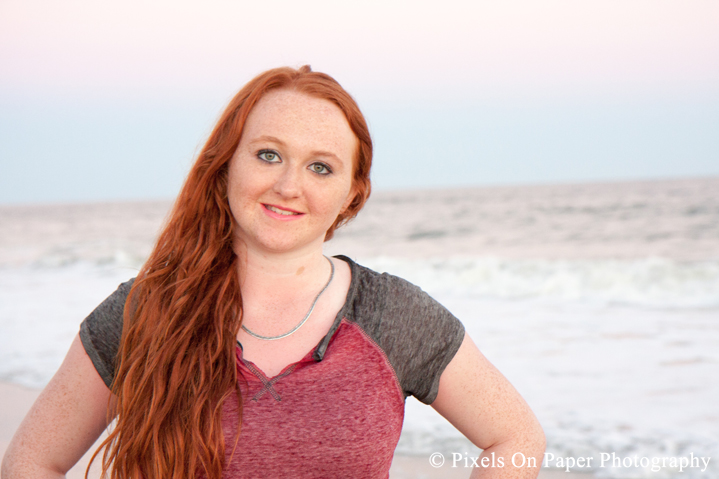 As we approach the holidays, if you have a friend or group of friends you'd like photographed in Christmas garb or if you want portraits taken "just because" – please contact us! We'd love to capture your nearest and dearest with you and create a new and lasting memory.
We love family portraits whether they are set in the studio, the great outdoors, a specific location like the mountains or high country, or on our property in our outdoor portrait garden. Pixels on Paper photographs, engagements and weddings, brides, and special events and portraits  of all kinds in our Wilkesboro, NC studio. We would be honored to meet with you, learn about you and your family and be a part of taking special portraits that will become, we hope, family heirlooms.
Save
Save