What is a LARGE family?
What's the threshold between, "is this IT?" and "if I don't get 30 minutes alone, I'm going to ugly cry?"
Muse amongst yourselves, but while at it, meet the Hobens. Every year, they vacation in Roaring Gap, NC at a home that has been in one of the son-in-law's families for many generations. 2 parents + their 3 children + their spouses and then their children. 16 total traveled from Atlanta GA, Charlotte NC, and Winchester, VA for the July 4th holiday weekend. And we were invited! Spoiler alert: there were no tears. Loads of laughs, but no crying.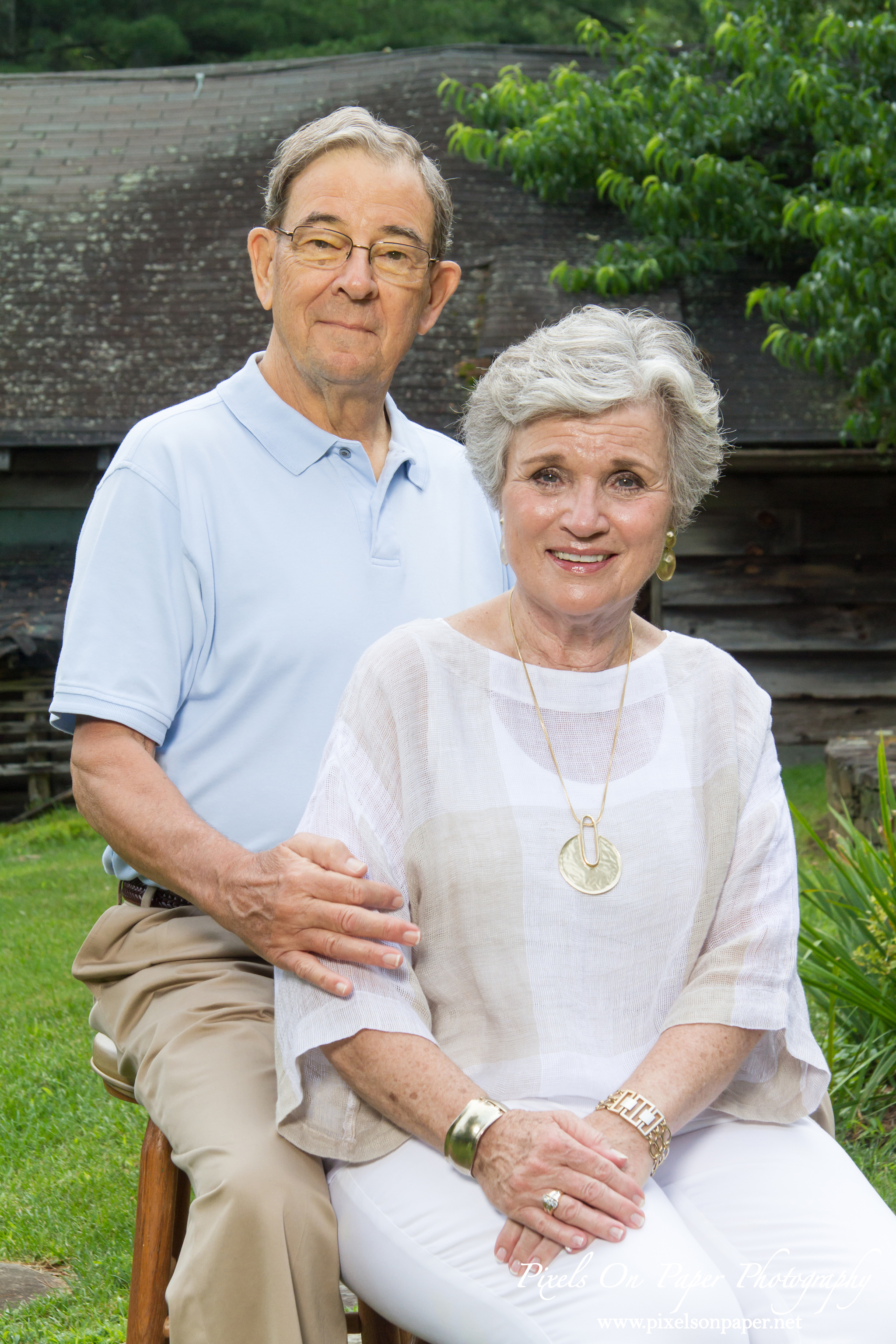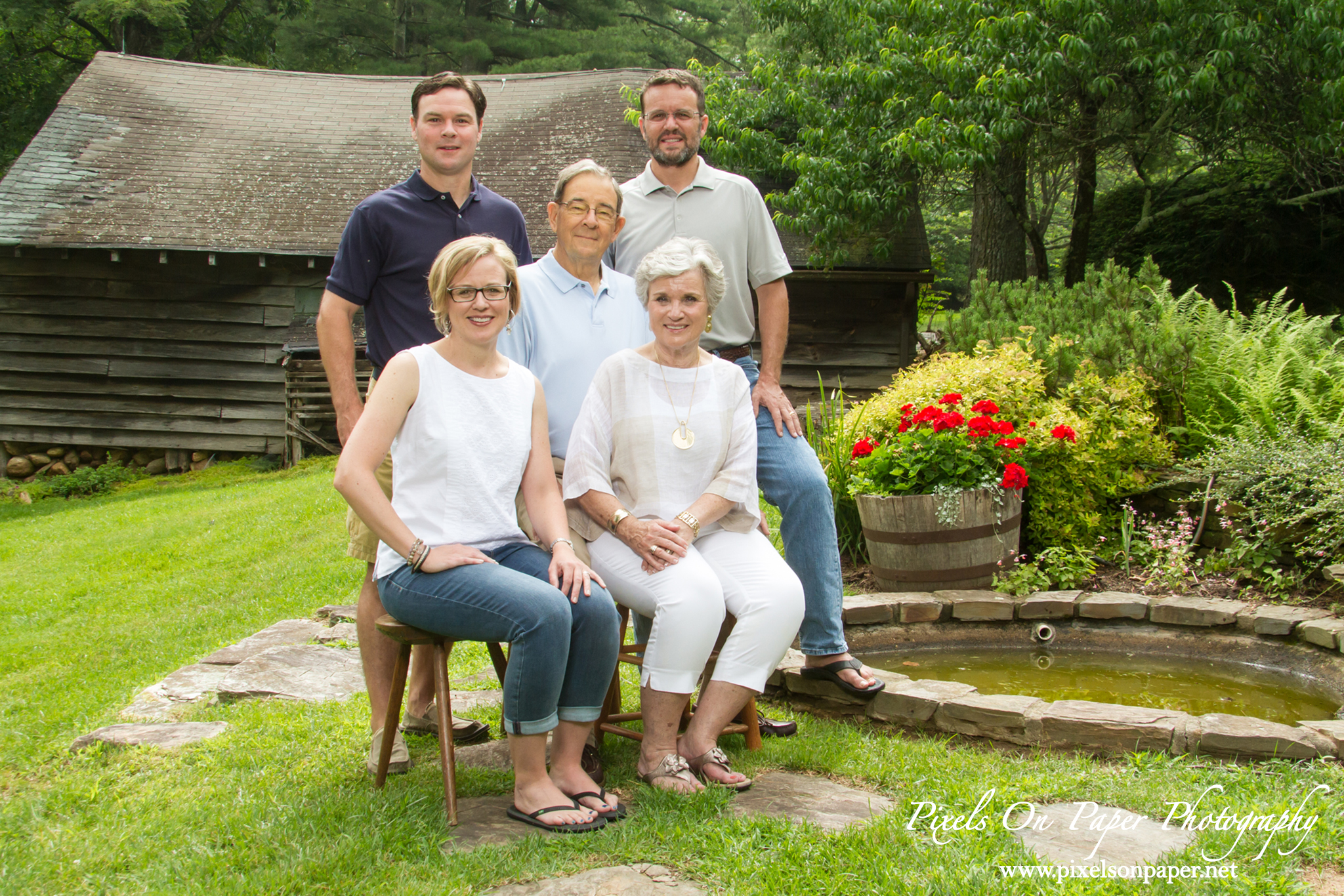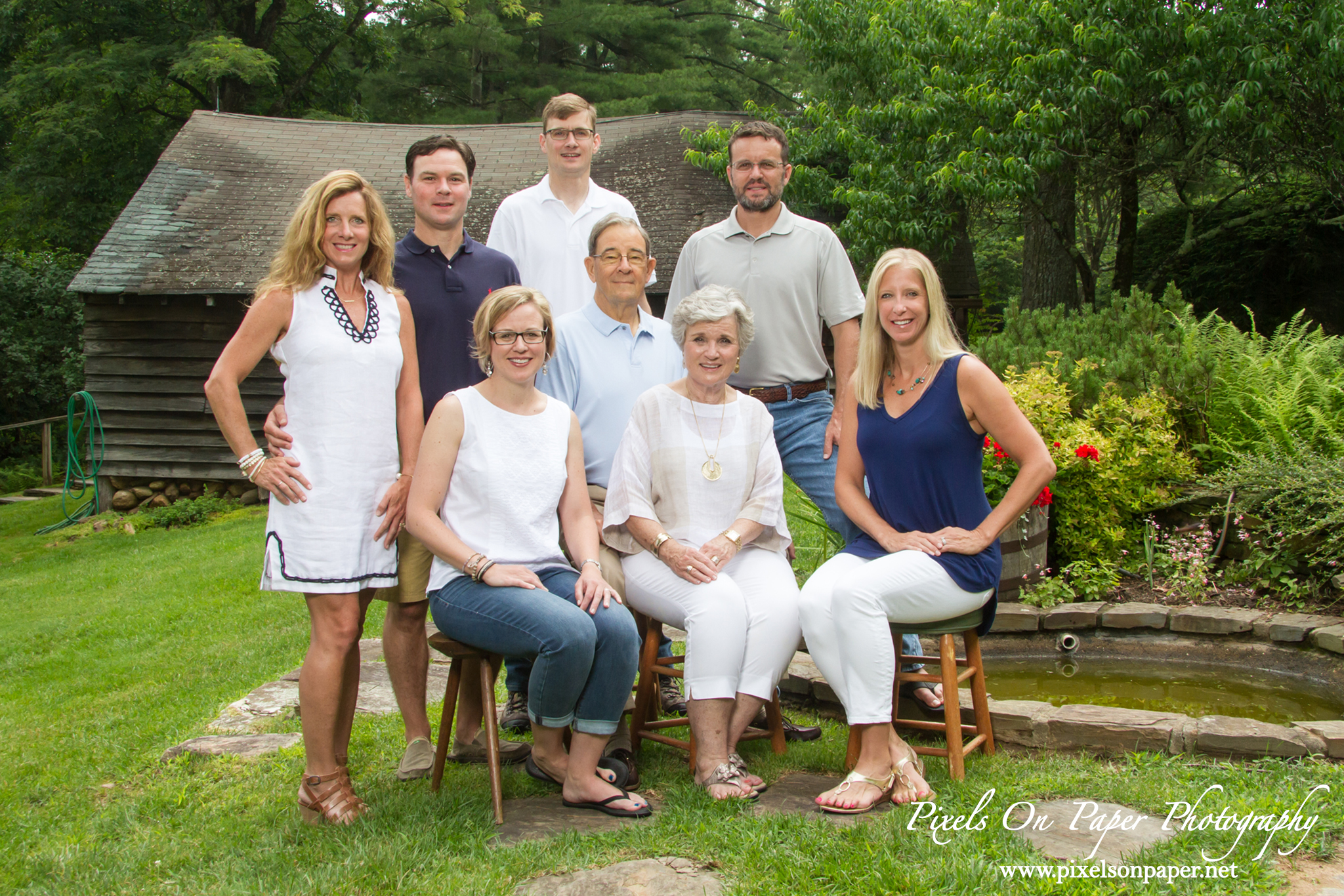 This group is, as Goldilocks would say, Just Right in number and sense of fun. They were all a bit nervous and excited to have us since their last family portrait was taken nearly 8 years ago when the youngest grandchild was still an infant. Fortunately, this is not our first rodeo and we blended in and put them at ease, having fun, making jokes and of course picking on the teenagers.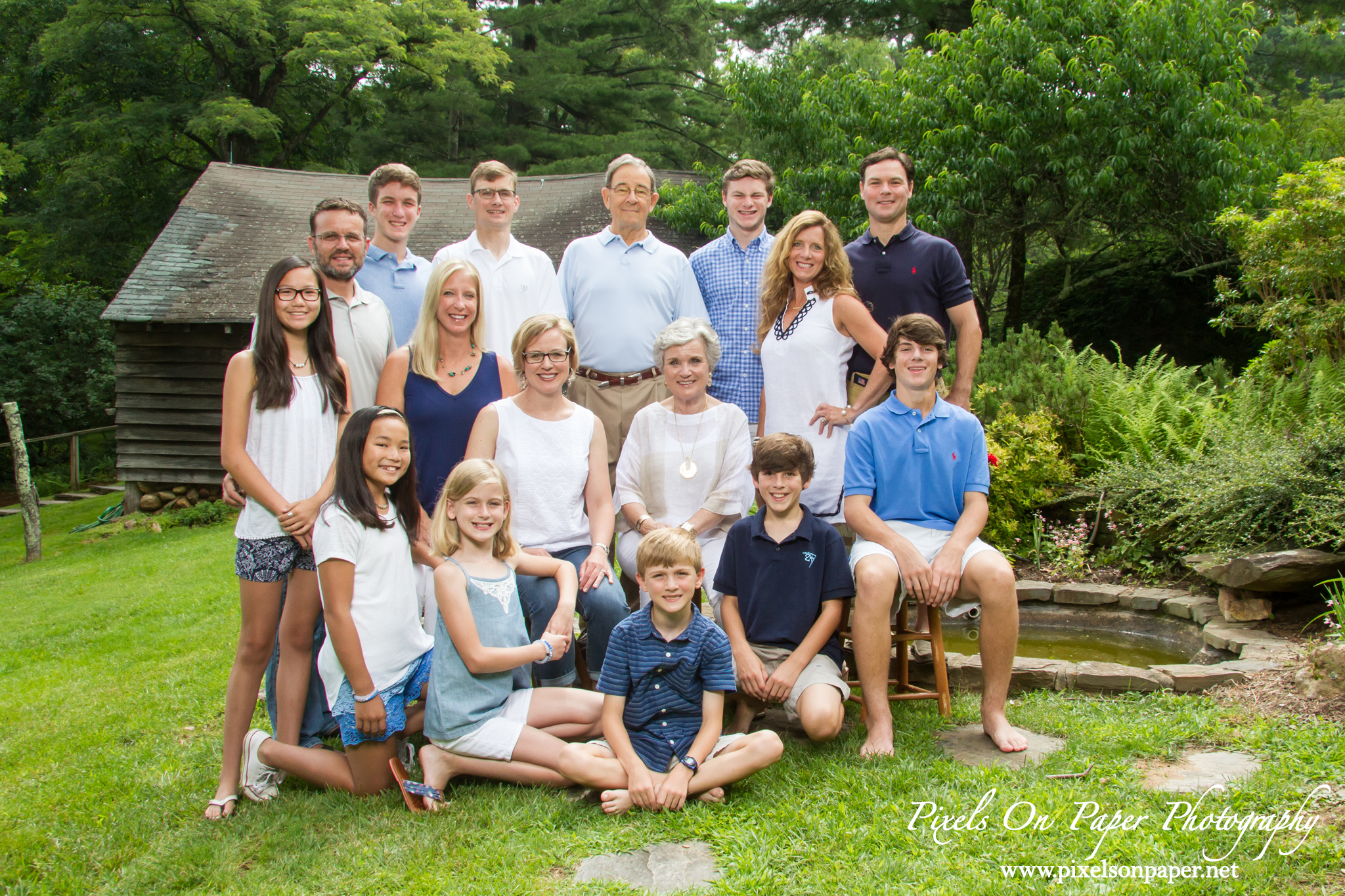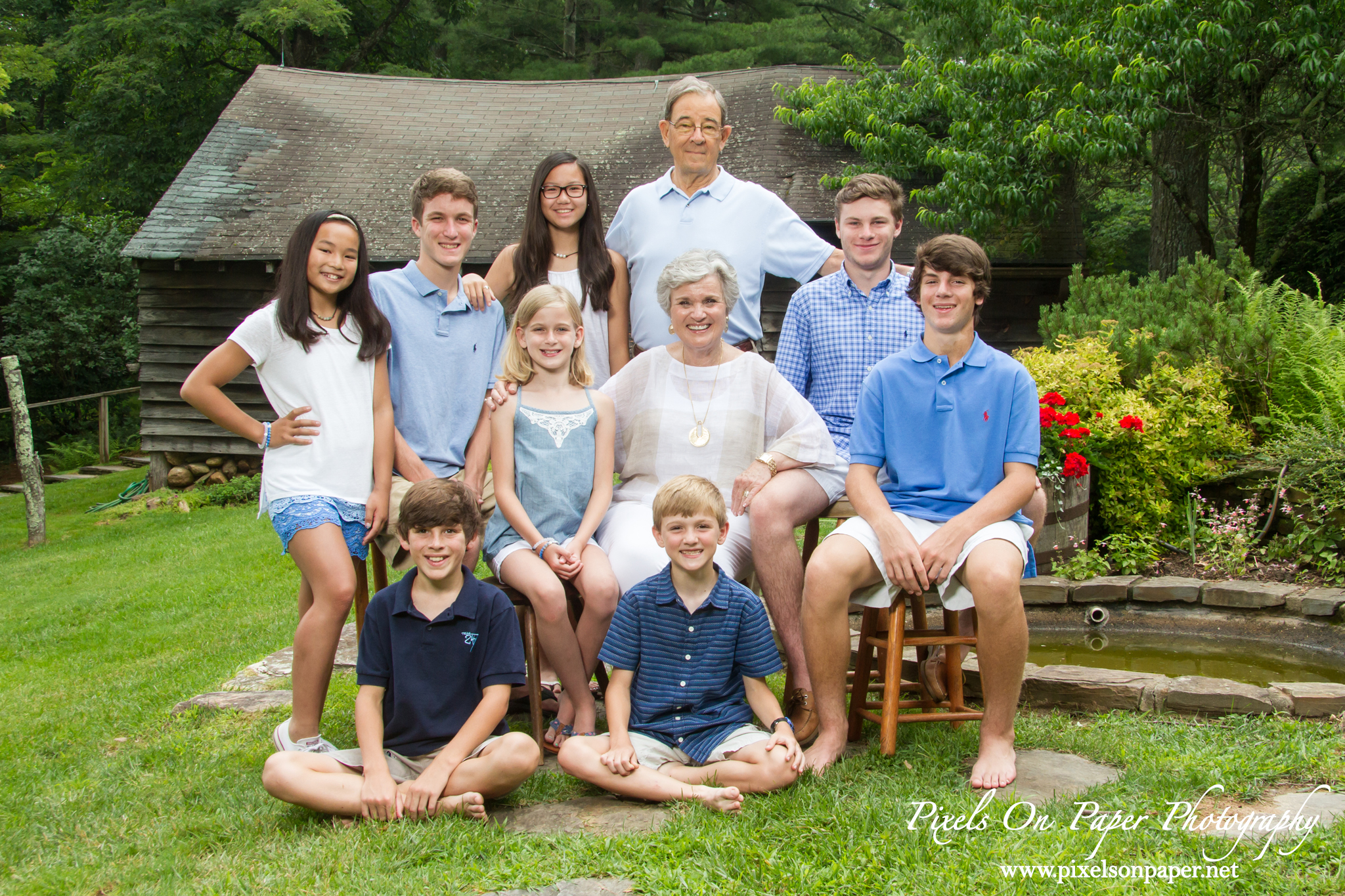 Before long everyone was laughing, relaxed and picking out more ideal backdrops around the home-place for the many group photos. Out and about the day after we photographed this family we ran into them again and they complimented us on how comfortable they were and how much fun was had. The husbands in particular noted how they despise having their photo taken but were relaxed with us and looking forward to seeing the pictures. That's a great feeling and one of the best compliments!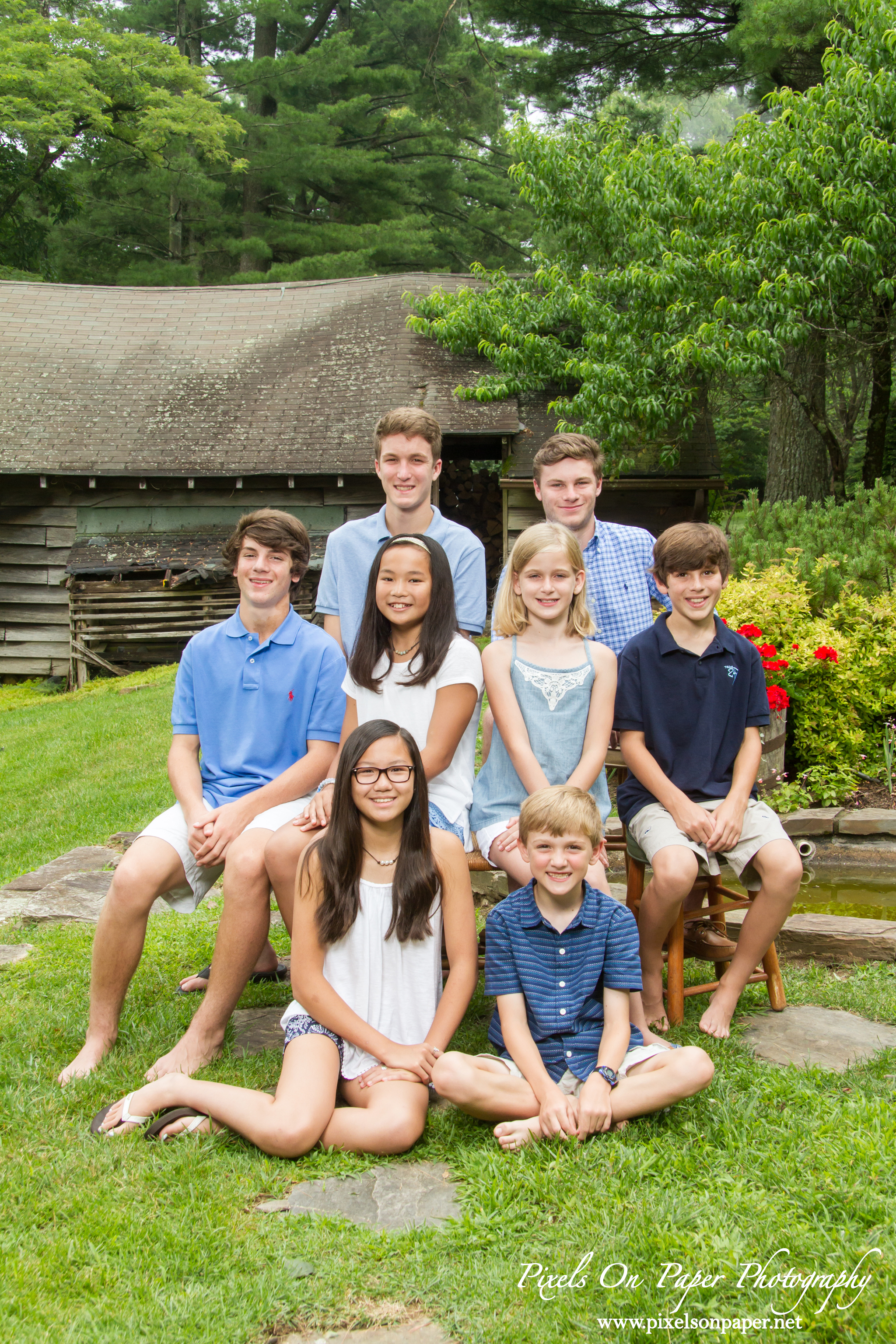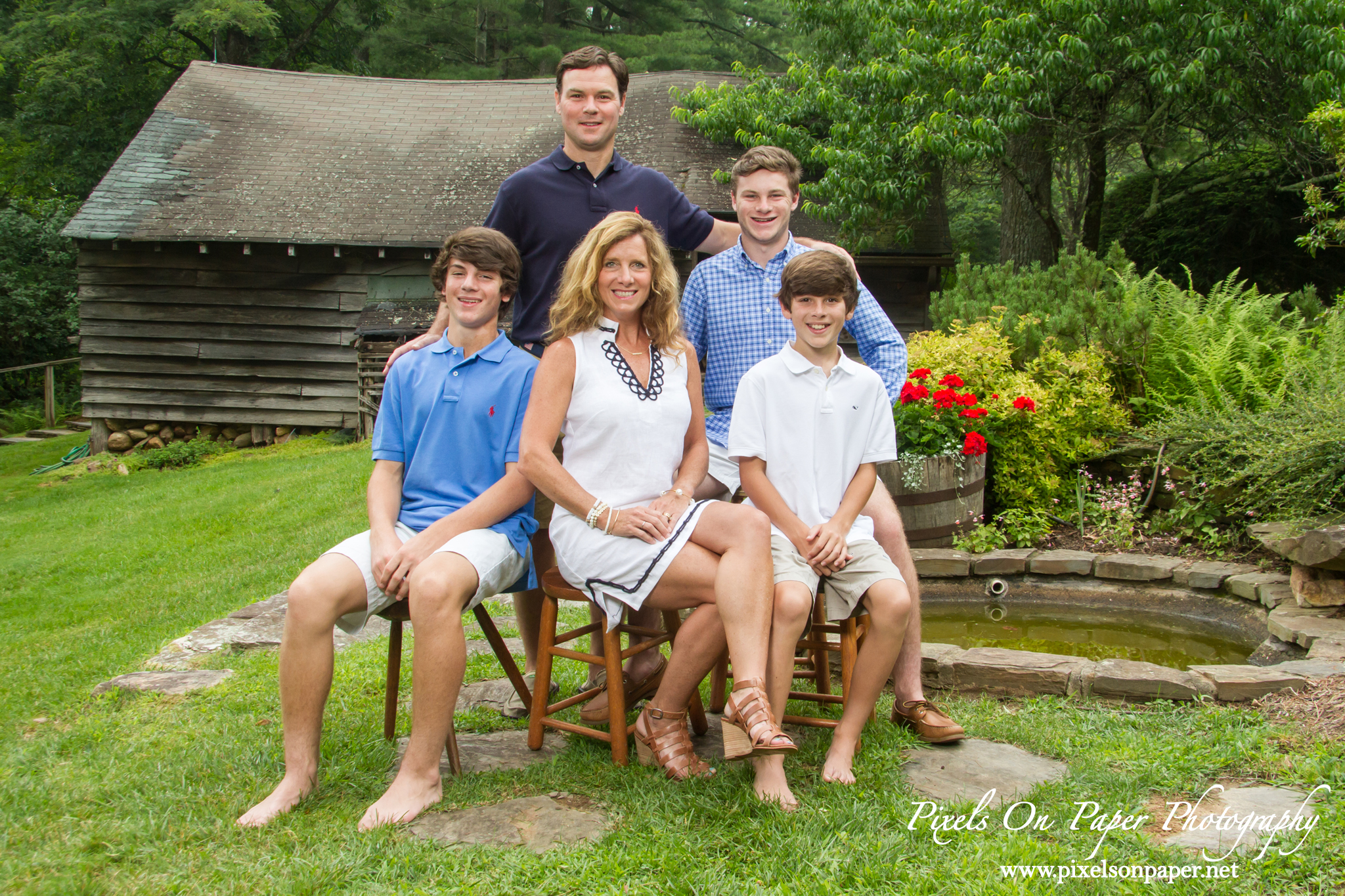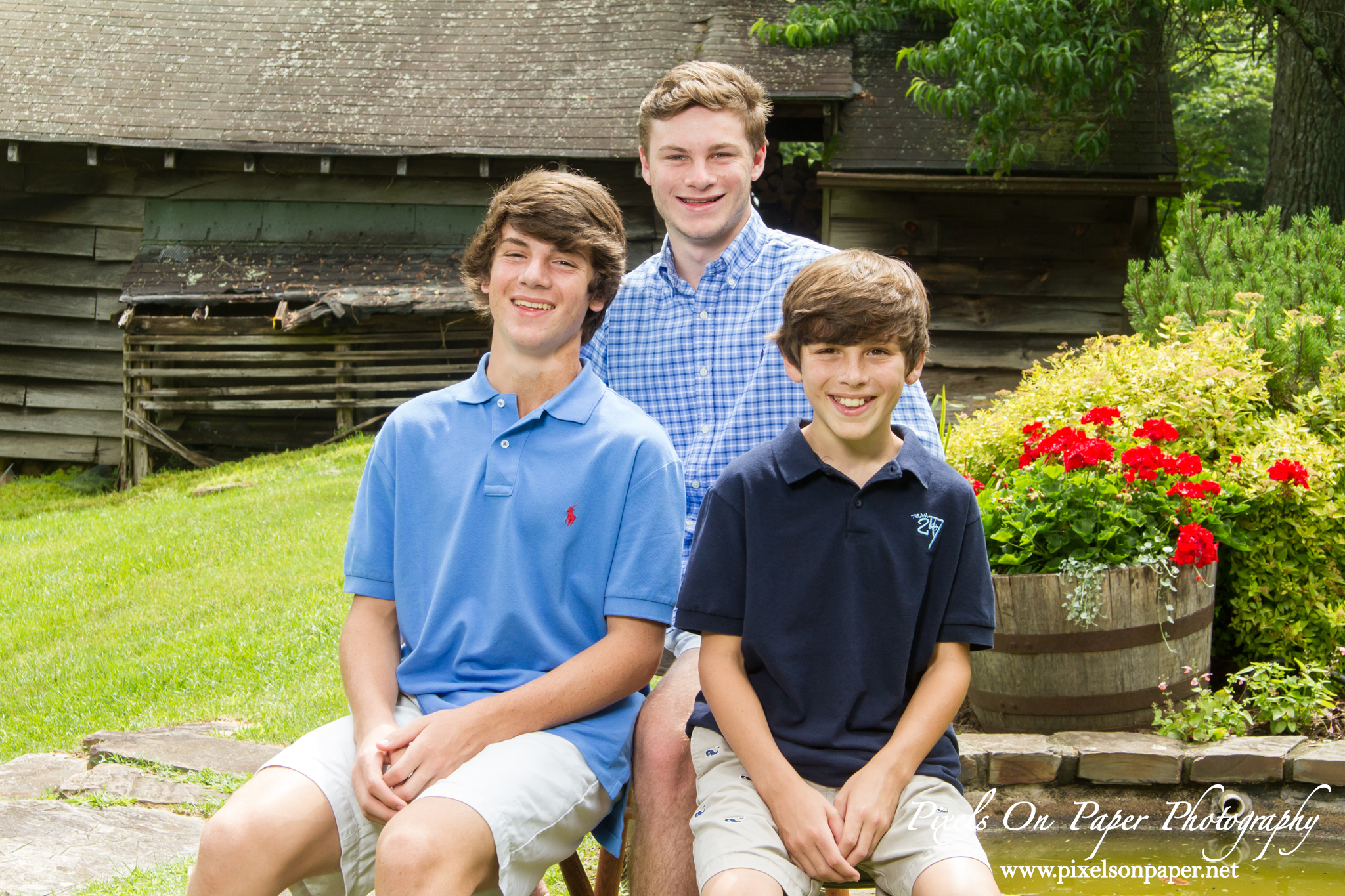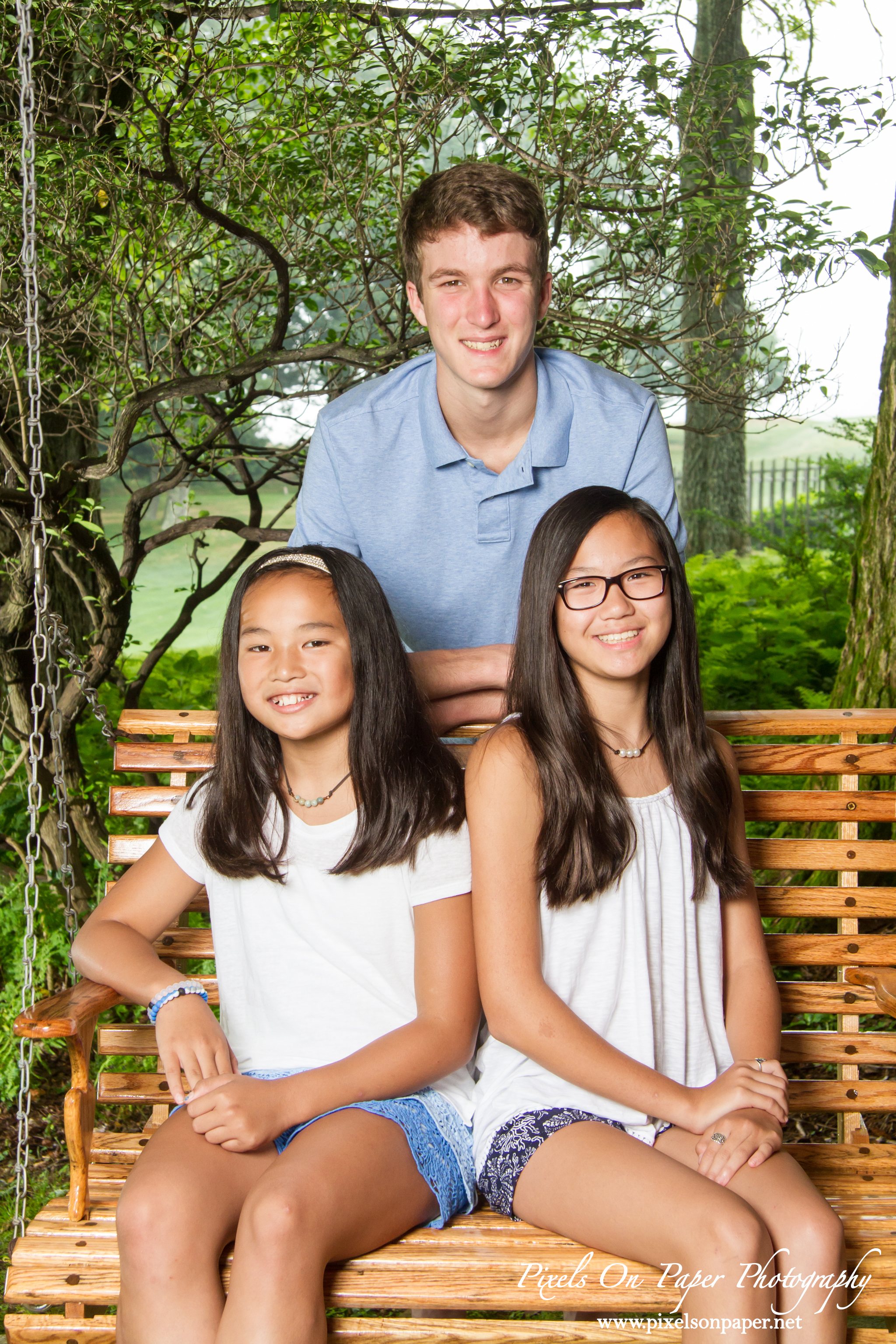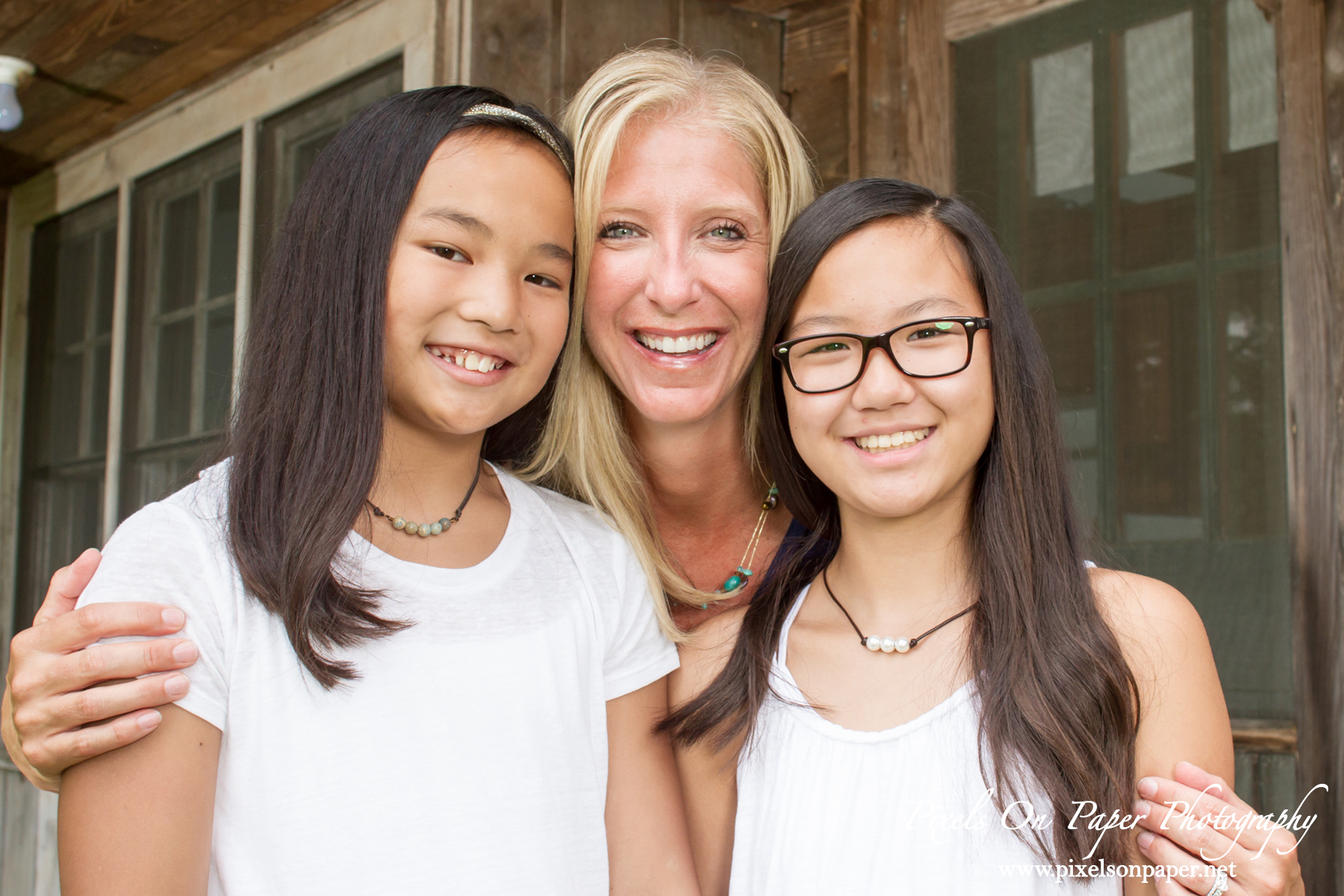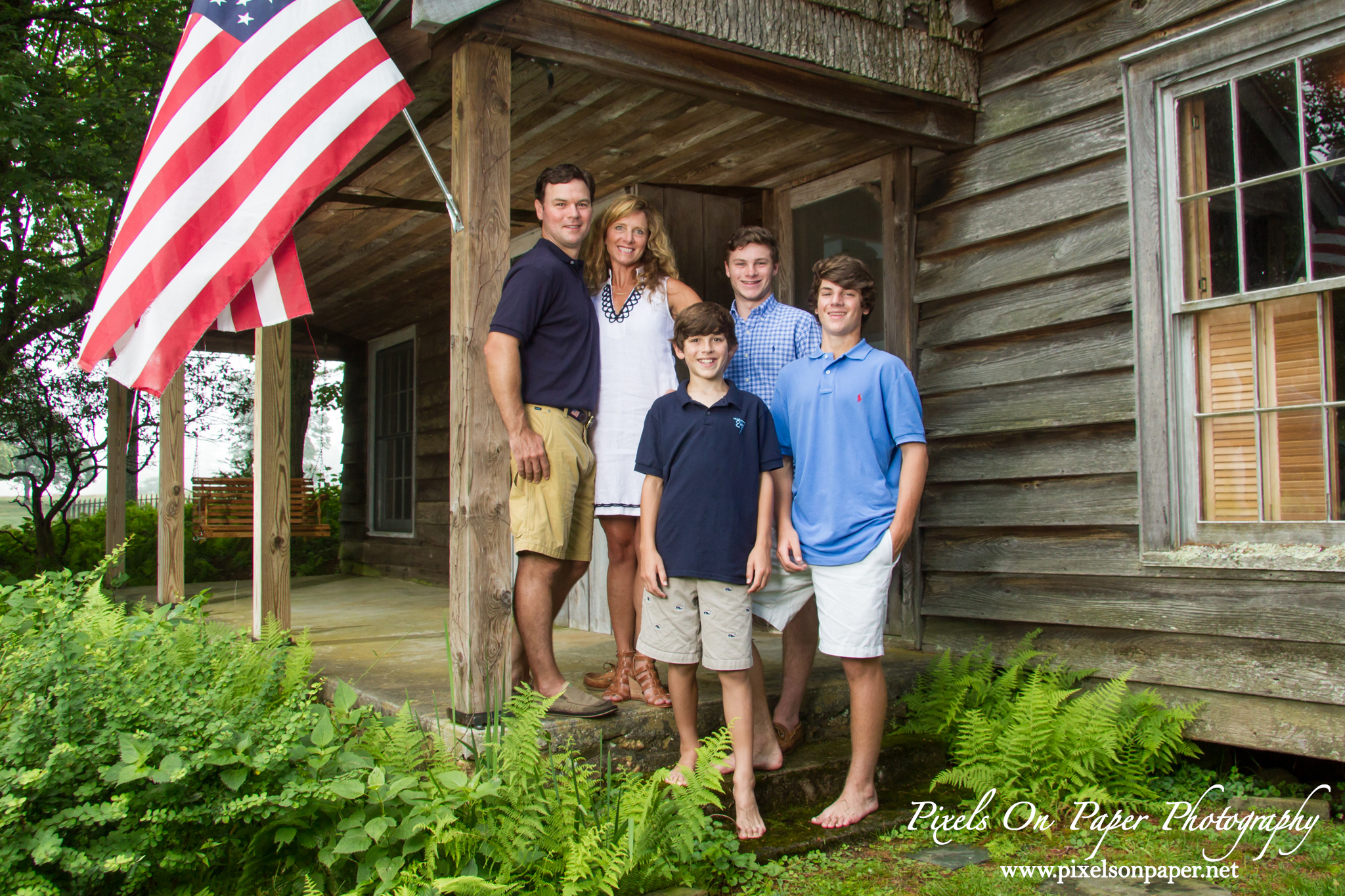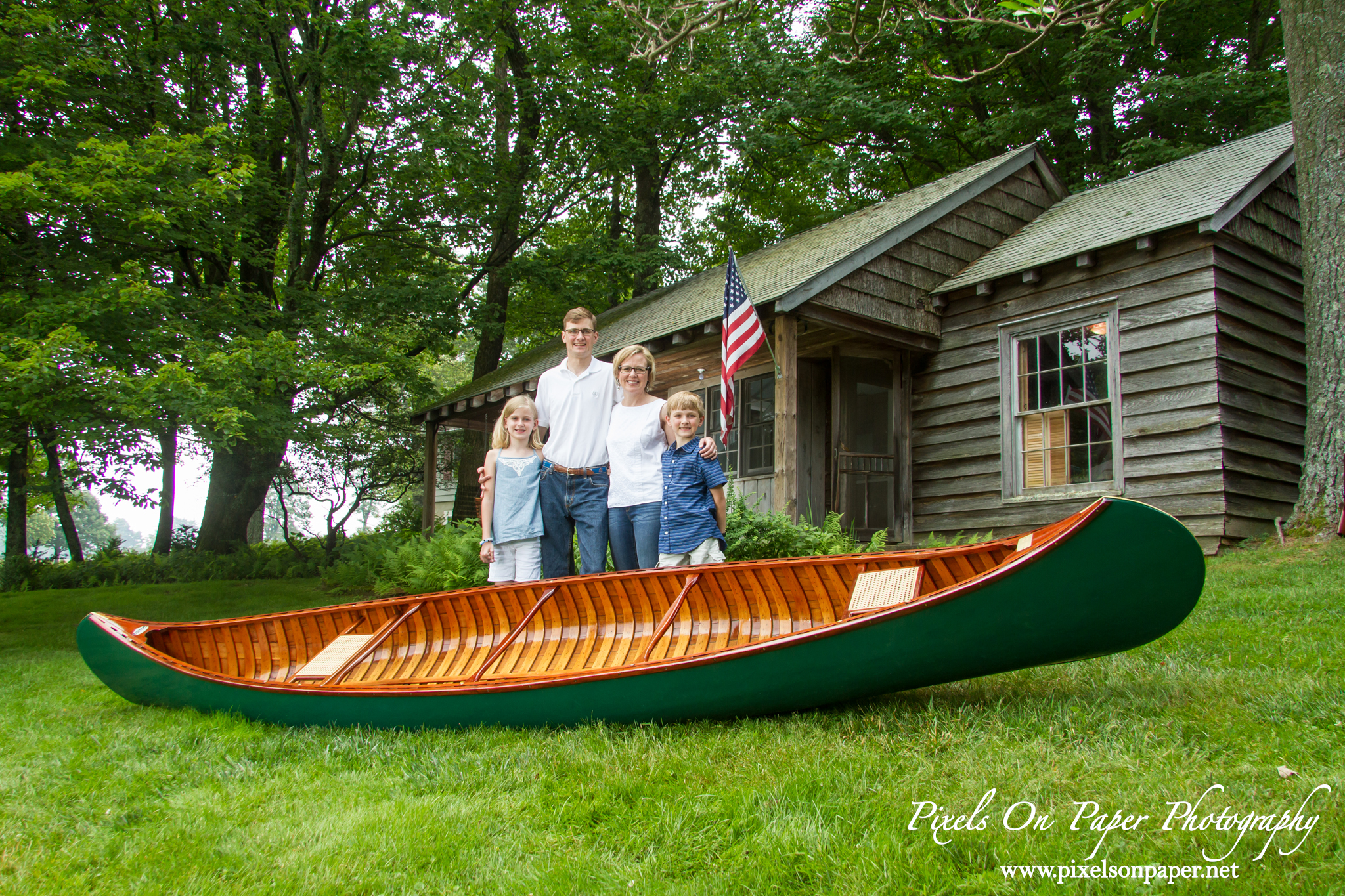 We love family portraits whether they are set in the studio, the great outdoors, a specific location like the mountains or high country, or on our property in our outdoor portrait garden. Pixels on Paper photographs babies and kids, engagements and weddings, brides and special events and portraits of all kinds in our Wilkesboro, NC studio. We would be honored to meet with you, learn about you and your family and be a part of taking special portraits that will become, we hope, family heirlooms.