Come fairies, take me out of this dull world, for I would ride with you upon the wind
and dance upon the mountains like a flame. – W. B. Yeats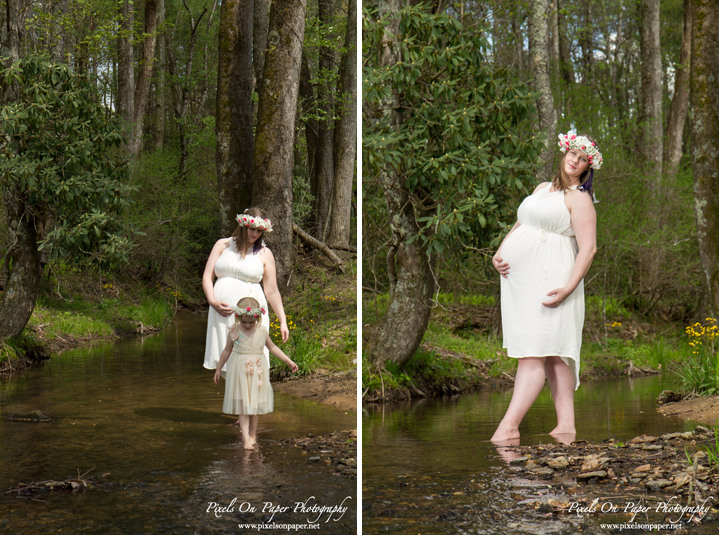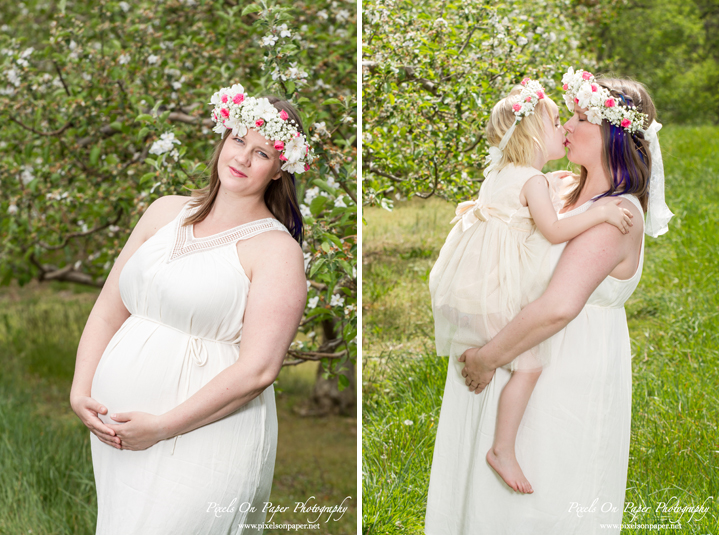 This was a special session for us with expectant mom (and dancer) Rachel Minick and her daughter Amelia (learning to dance). And they do not have a dull life, by the way. What growing family is dull? But, we were going for the woodland fairy and bohemian vibe and we got it. Mother and daughter were so mellow and happy walking around and dancing barefooted together through streams, hills and spring grass. The whole session felt serene and incredibly cool.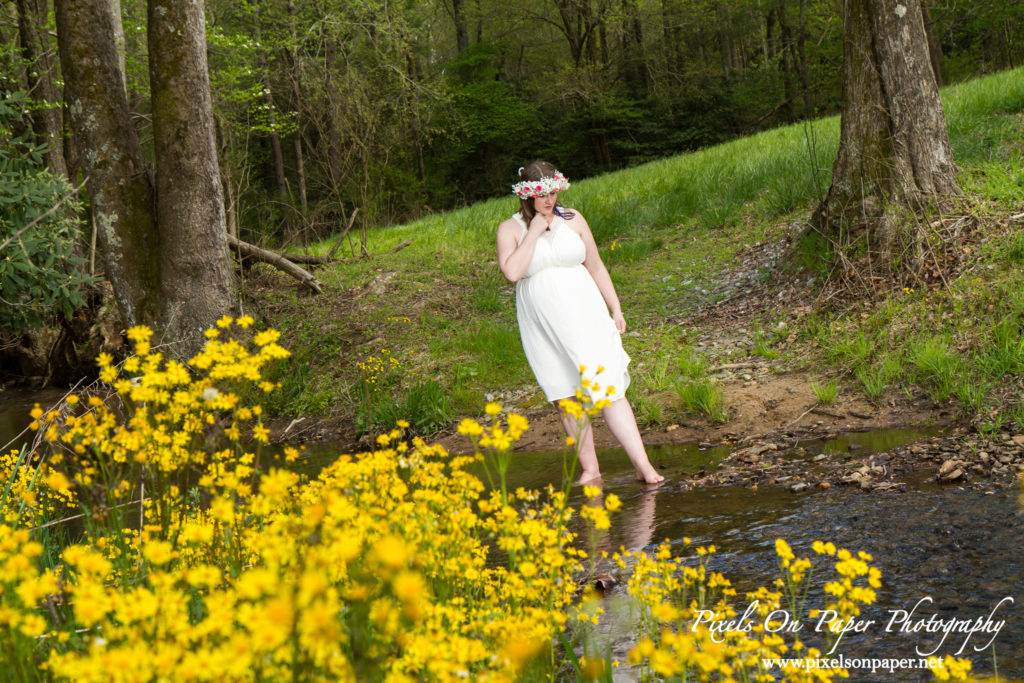 We've been photographing little sprite Amelia since she was teeny and (we've said this before, but….) this family feels like family to US. We love them and love being a part of their journey. We started photographing them when Rachel and husband Ryan were engaged. Amelia is going to be an amazing big sister, but on this day in April, she was the only game in town. Just mama and daughter, senior and junior fairies.
We shot this session with Rachel and Amelia in our favorite apple orchards and the wooded creek in mid-April and my favorite photos are the truly candid ones with them together. Amelia is just beginning the more girlie aspects of her childhood and in other portraits, it's clear that Rachel is thinking about the next little creature to hit the earth and join their family.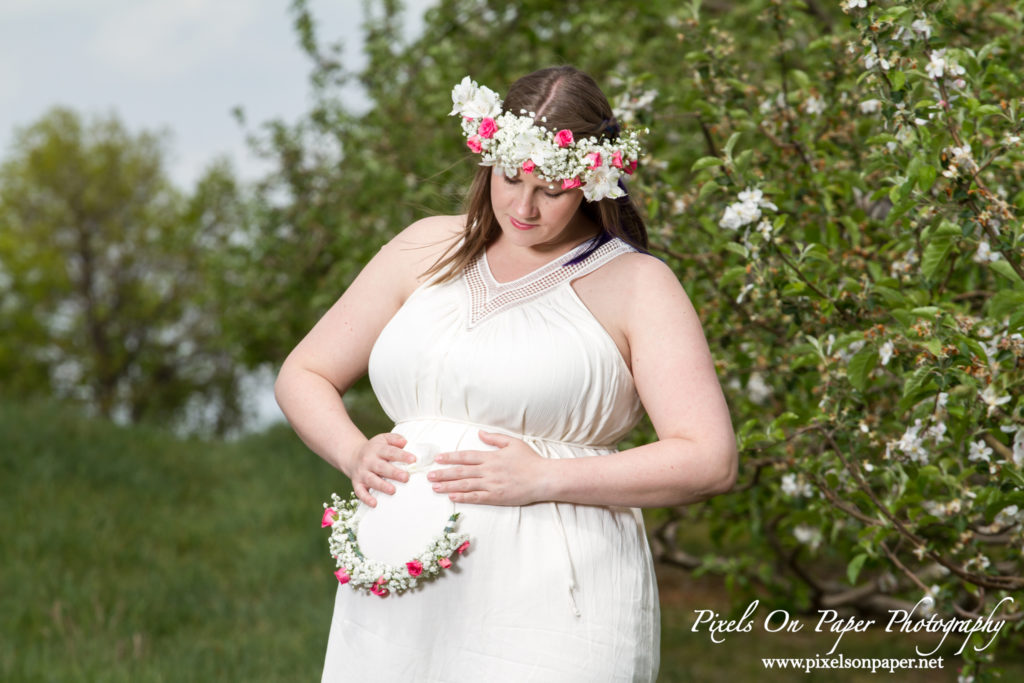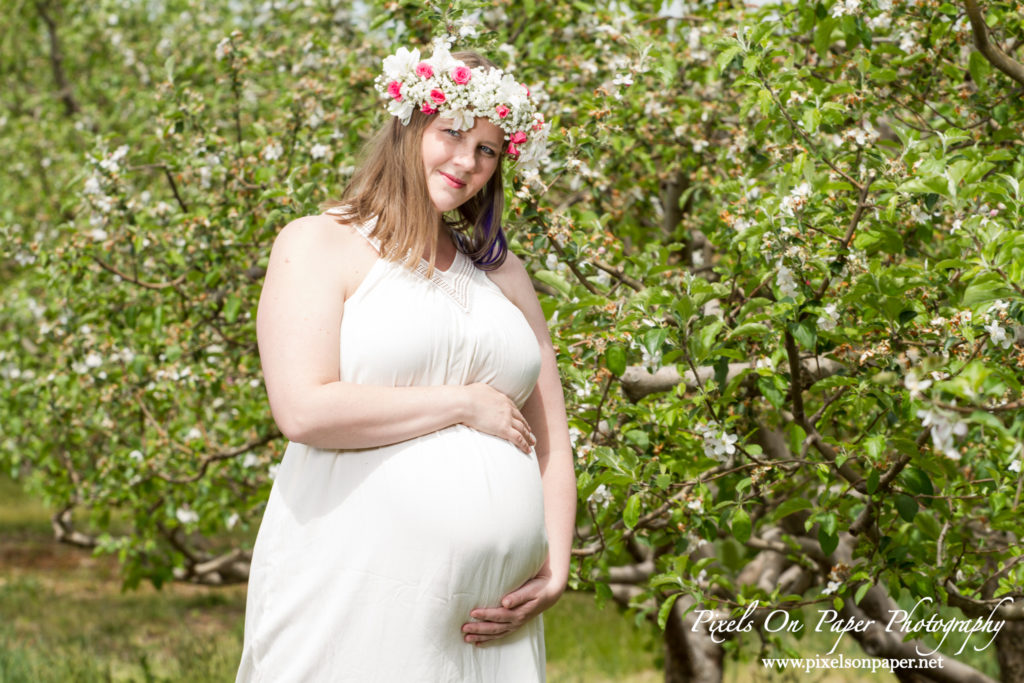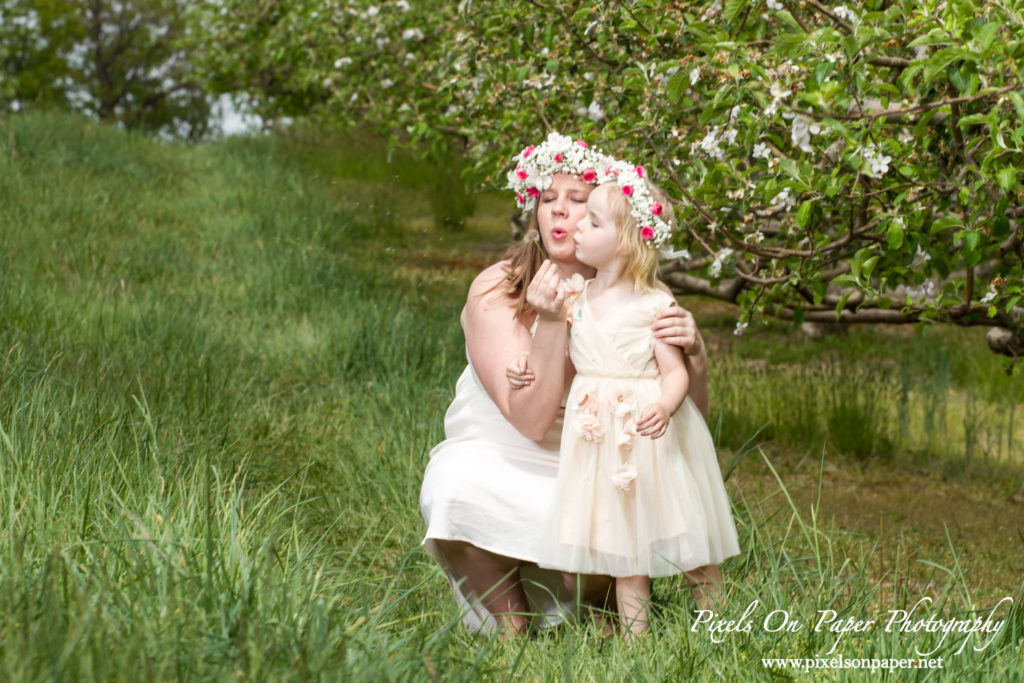 The natural beauty of this day was such an important feature and honestly, most if not all of our sessions with this couple-now-family have taken place outside. It's a fit. We look forward to seeing the next Minick.
We love family portraits whether they are set in the studio, the great outdoors, a specific location like the mountains or high country, or on our property in our outdoor portrait garden.Pixels on Paper photographs babies and kids, engagements and weddings, brides and special events and portraits of all kinds in our Wilkesboro, NC studio. We would be honored to meet with you, learn about you and your family and be a part of taking special portraits that will become, we hope, family heirlooms.