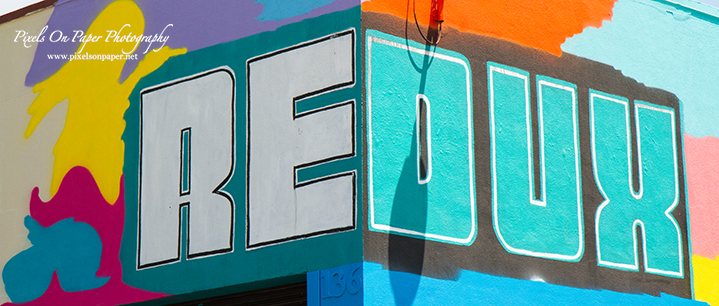 Did you hear that bell? Well, you know what that means!!! It's time for another Wedding Redux, where we ask couples whose weddings we photographed to talk candidly (and helpfully) about things they loved and things they would change. It's in the form of a Q&A, complete with friendly advice and feedback. Today's couple – Elizabeth & Kyle Bishop – are faves of ours. We shot their engagement and bridal photos and then their amazing March wedding. Pay attention brides and grooms – their input is thoughtful and detailed!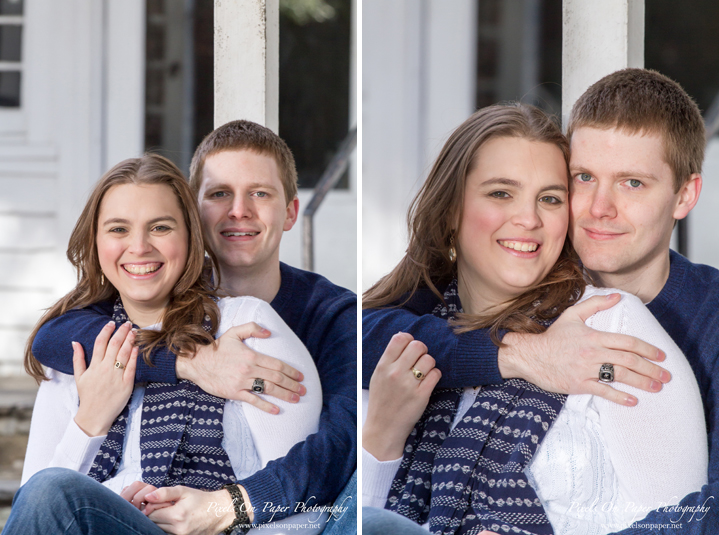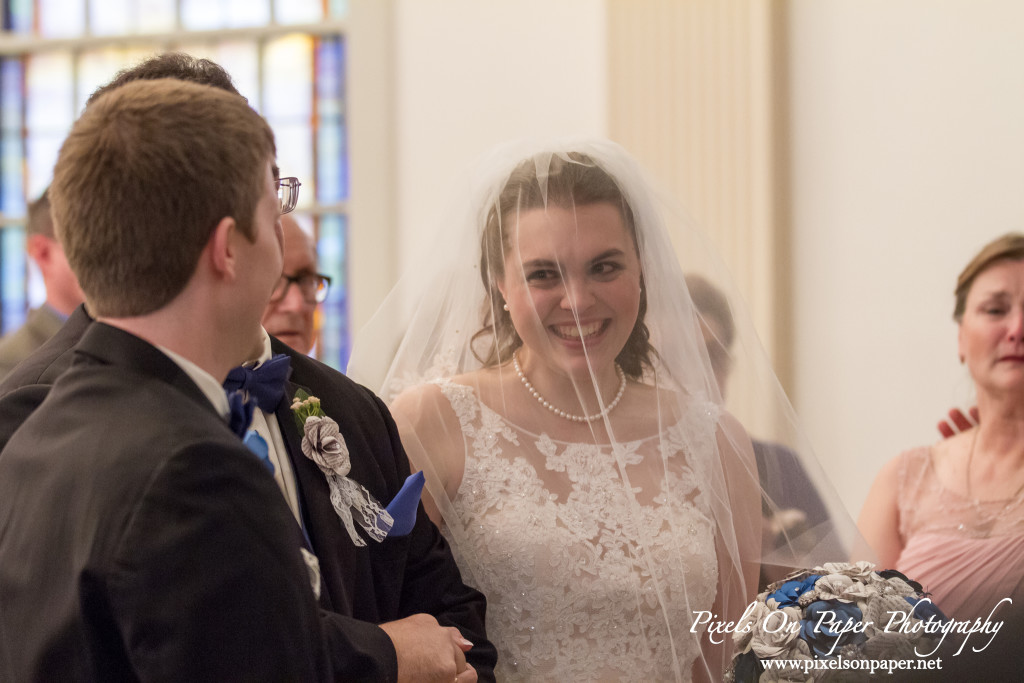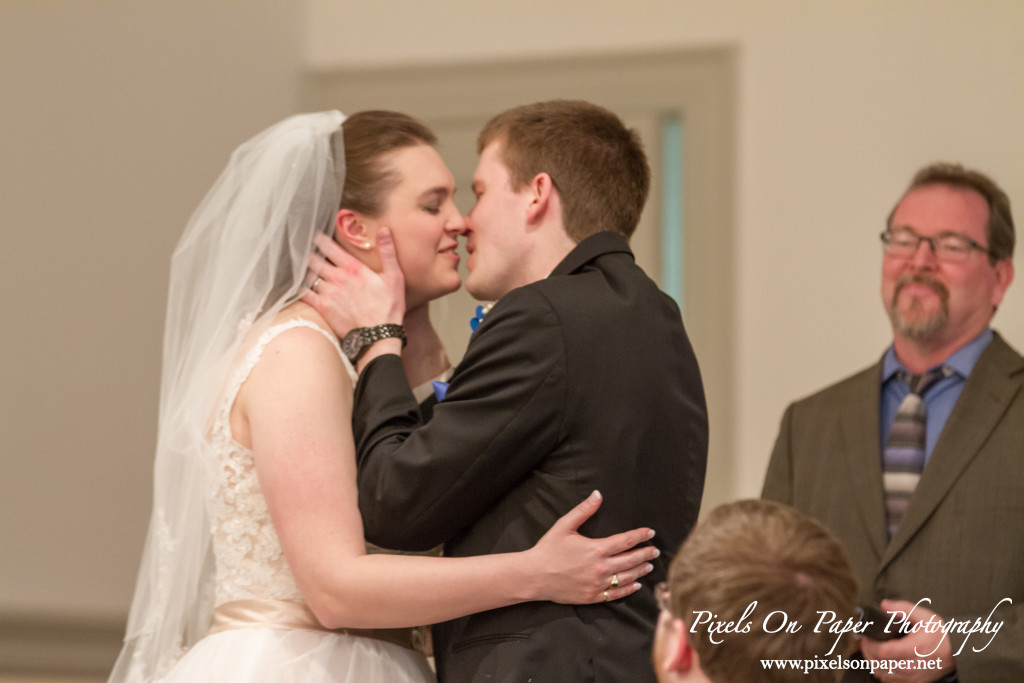 YOU'RE MARRIED. You've done it! Now… IF you could plan and execute your wedding day all over again, what would you do more of?
Kyle: "Dancing. I wish we had been able to invite more people that would have danced with us. I think it would have made the reception more festive."
Elizabeth: "Eating! Even though we tried to make sure ahead of time that we would get something to eat, we still only managed a few bites of the appetizers. We chose such yummy food for our guests and then didn't get to enjoy any of it." [PIXELS NOTE: Look for Kyle's funny addition at the end of this blog about food. And sadly, we see this all the time. Great intentions to eat the food and then it never happens.]
What would you do less of?
Kyle: "Prep work. Hiring a wedding planner would have helped with that."
Elizabeth: "A wedding planner definitely would have been nice to have, especially with all the other things we had going on while we were planning our wedding."
This came up a couple of other times during the Q&A with these two. The wedding planner vs. friends and family debate. The Bishops told us how they wish they'd hired a planner to take the stress off of themselves and their many family and friends who stepped in and stepped up to help from the planning all the way through the day. It's a tough call, when you have a budget, and Ryan and I certainly don't get a kick-back if a couple decides to hire a planner. We just want happy couples. We've seen weddings planned with family and friends that were flawless and relatively stress-free but you never know. The key word is stress. So figure out ways to eliminate as much of it as possible.
What do you wish you'd done, but were afraid to do?
Kyle: "Learn a couples dance to break into for our first dance. That would have been pretty neat."
Elizabeth: "A choreographed couples dance would have been a lot of fun, but neither of us is very confident in our dancing skills. Our friends and family probably would have loved it though!"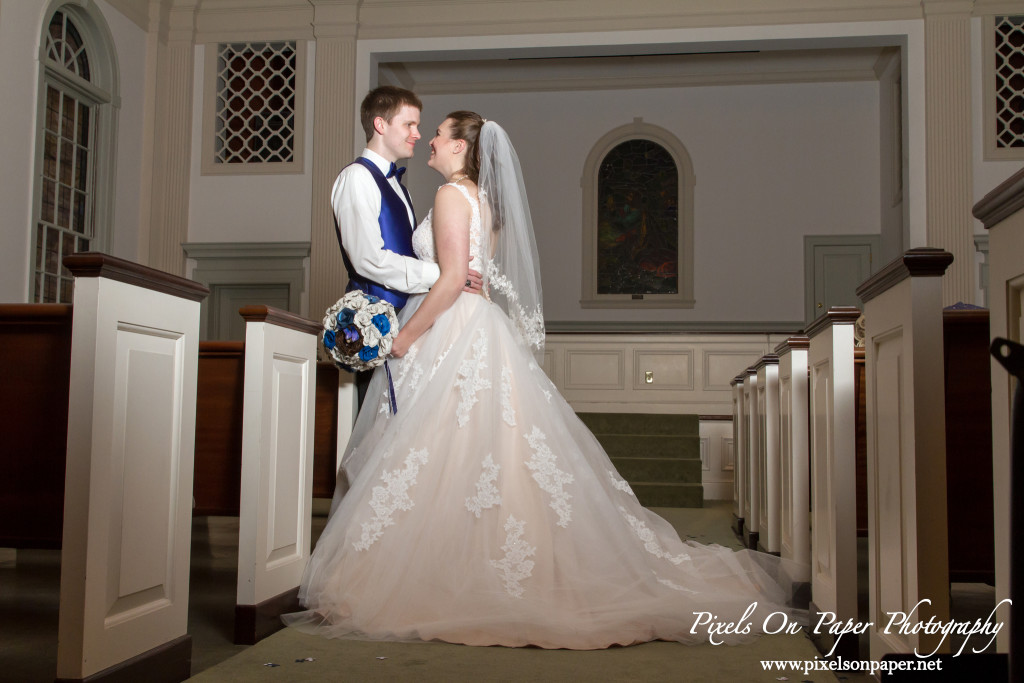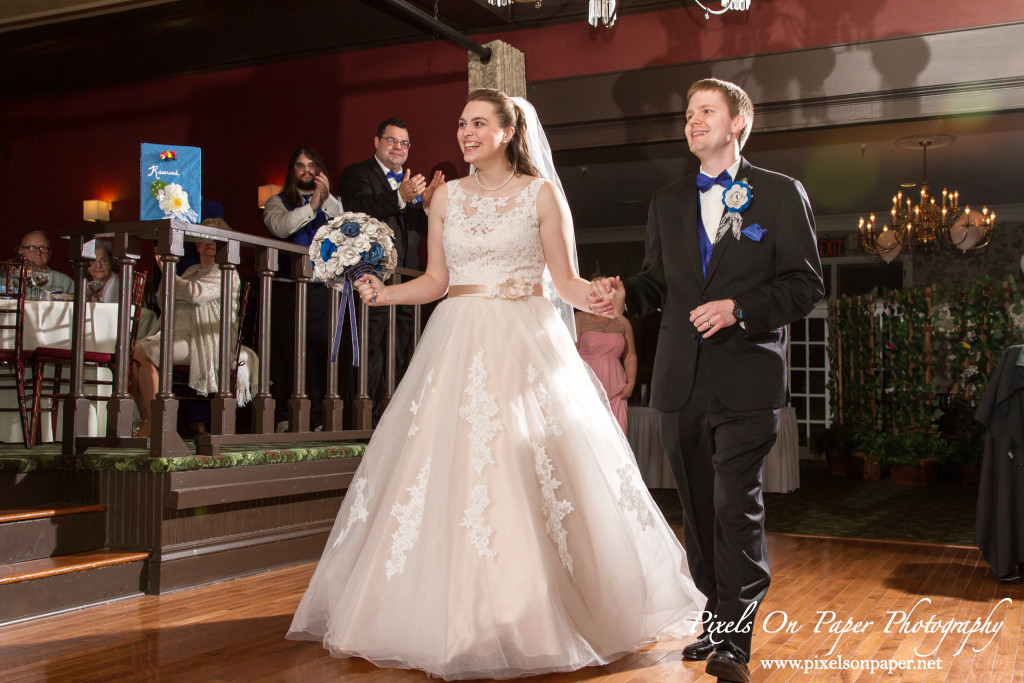 Positive and negative feedback (or advice) on any or all of the following:
Attire?
Elizabeth: "LET YOUR DRESS SHOPPING BE FUN! Going into shopping, I think a lot of brides stress about finding "the one" but we shouldn't. The right dress at the right price IS out there and you will find it. It may not be at the first or second shop and that's okay. It also might be at the first shop and that's okay too. My gown was the third one I tried on and I insisted on trying several others because I thought "'It can't be this easy.'"
Food?
Kyle: "We liked the choice of food but the delivery was lackluster. Many people had to wait longer that we would have liked to eat.
Elizabeth: "Food was… a bit of an issue for us. Everything was delicious, but there seemed to be a lot of confusion between what we expected, what we were told we would have, and what we ended up with. Most of our guests didn't realize there was any issue, but it was a source of stress for us leading up to the event and on the day of. Be sure that you know exactly what you're getting, how it will be served, and what the kitchen's plan for timing is."
Flowers? 
Elizabeth: "We were lucky enough to have my sister and maid-of-honor offer to make all of our flowers from various craft paper and book pages. It was a lot of work for her, but it was the prefect addition to our day and not having to worry about picking up flowers on the actual day was a big load off our minds. We did have a live flower bouquet to toss though. I was not about to throw one of my sister's creations."
Location? 
Kyle: "We had our dream wedding. Boone was the best place for that."
Elizabeth: "Where do you want to get married? Go there! We knew that no matter where we had our wedding, most of our family was going to have to travel several hours, so we chose somewhere WE wanted to get married. If you do have a wedding away from home, I would suggest providing your guests with a list of favorite restaurants and local activities. Many of our guests arrived the day before and spent time shopping or sight-seeing before our ceremony started."
Elements of the ceremony?
Kyle: "The chapel was the right place. Again, somewhere special that we always wanted to get married."
Elizabeth: "Your officiant can really make a big difference. We were lucky enough to have a family member that is also an amazing minister. Find someone that makes the two of you feel comfortable and who can speak to you as a couple."
Number in the wedding party?
Elizabeth: "I always imagined a small wedding party, maybe three.  At most four.  I am, however, lucky for have a husband with a lot of friends and a desire to include them all. I admit, it stressed me out a few times along the way, trying to coordinate that many people, but in the end everything worked out well. Kyle's guys were wonderful about helping with setup and all of my girls were perfect. My biggest piece of advice would be not to worry about tradition too much when it comes to your bridal party. I had a bridesman, who stood on my side and our grandmothers were our flower girls. Everyone loved them!"
Time of year? Time of day? 
Kyle: "It was a perfect time of the year. We got snow and sun. What more could we ask for?"
Elizabeth: "I think these things are really personal to each couple. We knew we wanted a big party of a reception and that we wanted it at night, so that dictated our ceremony time. We also knew that we didn't want our anniversary too close to either of our birthdays or any particularly important holidays. I would advise finding out when the peak wedding season is in your desired area, and then choosing a date a couple of weeks before or after that. Doing that helped us really stretch our budget."
DJ vs. a band?
Kyle: "Our DJ was the best decision. We were able to pick out the songs that we wanted and direct the flow of the evening to our liking.
Elizabeth: "We wanted so many different kinds of music that a DJ was really the only way for us to go. Ours had a great song selection and managed everything really well. The only thing I would mention here is to make sure ahead of time that your DJ is comfortable announcing things during the reception. We assumed that was part of being a DJ and we were wrong."
Vows? 
Kyle: "Write your own and it will allow you to show how much you care about each other."
Elizabeth: "We wrote our own and I loved it. I admit, I was nervous to read my own words in front of everyone, but it was ultimately more important to me that Kyle know exactly how I felt. My biggest advice here would be to speak up! I was so nervous and emotional that I wasn't able to project very well and as a result, not all of our guests heard what I was saying."
Name 3 things you would do differently, if, by some strange wrinkle in the universe, you could do it all again (to the same person of course):
1. Lock down the schedule of events for the reception so that everything is on time.
2. Hire a wedding planner to lower overall stress.
3. Have a pizza from Capone's pizza for my grooms cake.

Name 3 things you would not change / would do the same:
1. Location and Time. I feel like our wedding was perfect.
2. Our photographers. They were the best vendor decision of the wedding. [THANKS, GUYS!]
3. The oldest couples dance got some people on the floor dancing that didn't dance the entire night.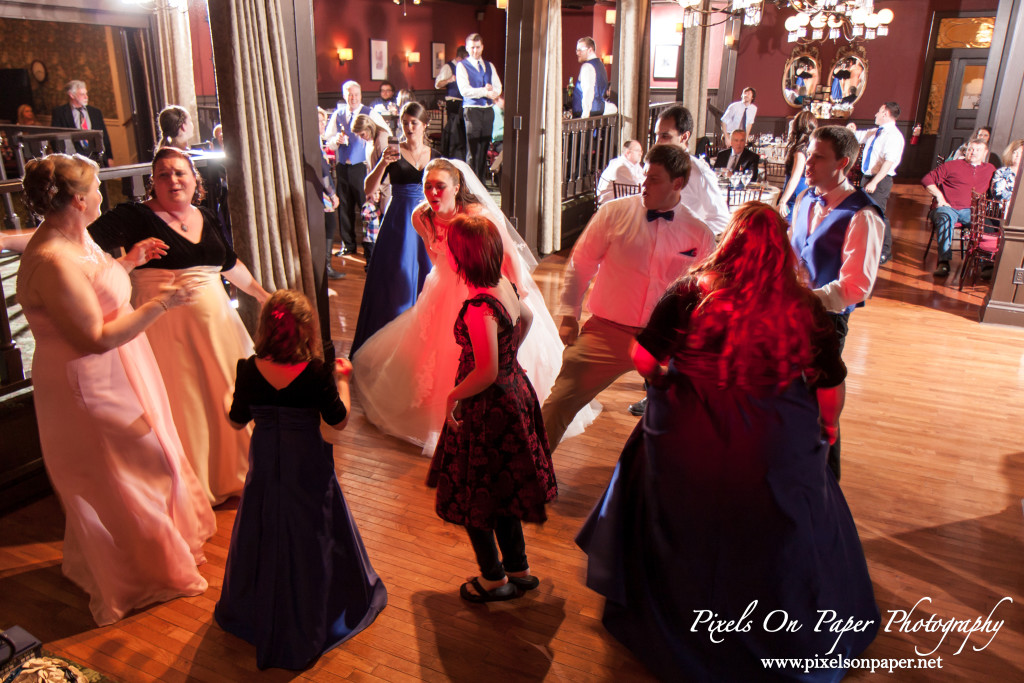 We love family portraits whether they are set in the studio, the great outdoors, a specific location like the mountains or high country, or on our property in our outdoor portrait garden.Pixels on Paper photographs babies and kids, engagements and weddings, brides and special events and portraits of all kinds in our Wilkesboro, NC studio. We would be honored to meet with you, learn about you and your family and be a part of taking special portraits that will become, we hope, family heirlooms.