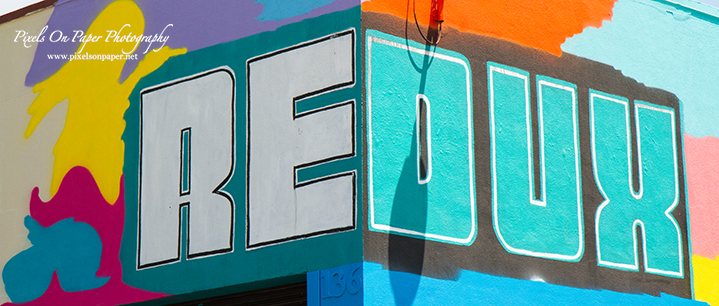 This wedding, between Jamie Goforth and Daniel Harrison, was windy and gorgeous. The two can coexist, and if you check out their portraits from the day, you'll see. As part of our series where we ask the bride and groom for feedback to share for future nuptials, here are some insights from Jamie.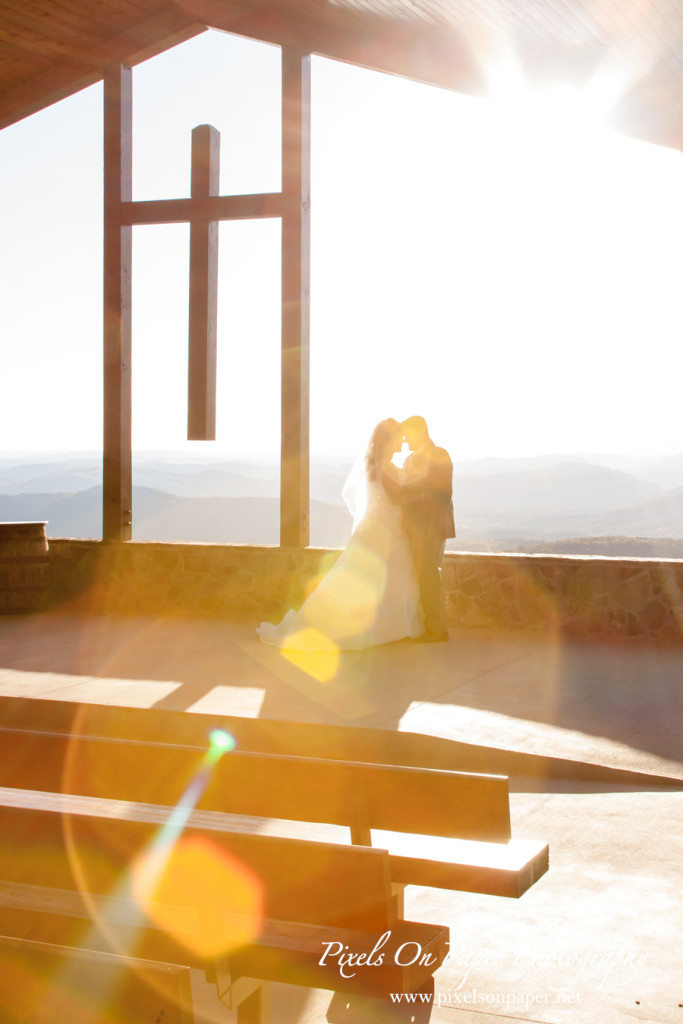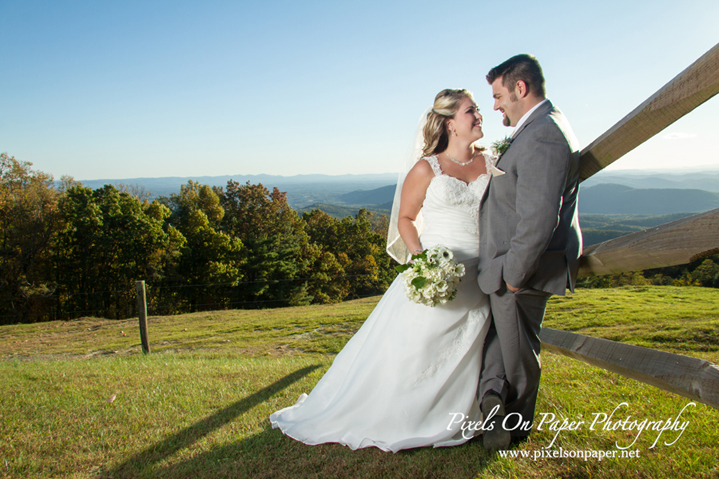 "I wish that I had used more flowers in my ceremony and reception, but both locations had lots of natural beauty.
We were married at an outside chapel in Glade Valley, NC. It was windy and cold on the day of the wedding. My bridesmaids wore leggings under their dresses (LOL). I would tell those planning a wedding to remember to think about how the weather will be on the day of your wedding."
Number in the wedding party and number of guests — any thoughts or changes? "We had 6 bridesmaids, 6 groomsmen, 1 flower girl and 1 ring bearer. This was a large party but I knew that I wanted and needed them all by my side the day of the wedding. We had around 150 guests and I think that was a nice number, but more than we really wanted. I personally think the smaller the better with the amount of guests." [As a couple who've photographed more weddings than we care to count, we loved the honesty in that answer. It's important to know who you want and need with you on your wedding day. It will matter later more than you can imagine. Just saying…]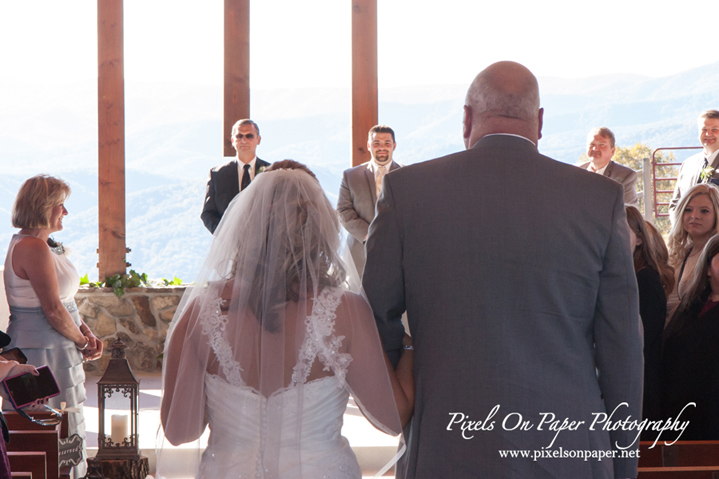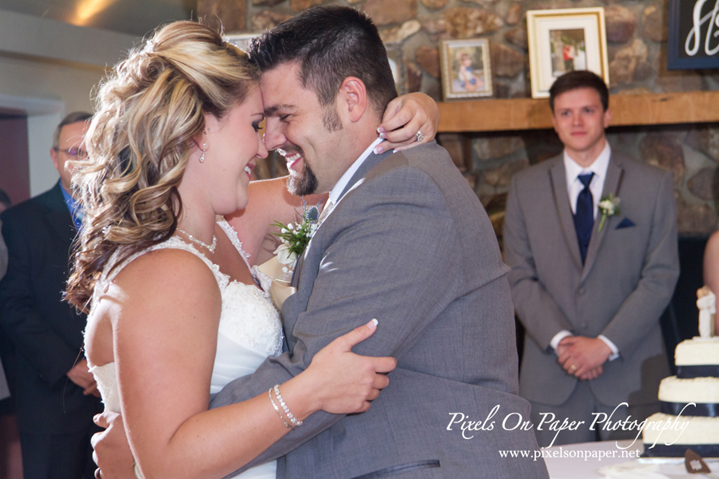 Time of year? Time of day? "We had a fall wedding in the mountains, 4PM and the leaves were beautiful on the trees that time of day. It was a little chilly, as I mentioned, though." 
DJ vs. a band? "I preferred a live band, but they were much more expensive, so I went with a DJ and the reception was great… a LOT of participation on the dance floor!"
Wedding planner or "family-and-friends-all-hands-on-deck" approach to planning? "I think that having a wedding planner is better than all hands on deck. This is so there is only one person to go to for everything. That one person will know what you want in your wedding and if others want to assist they can. Just have the wedding planner approve it."

Name 3 things you would do differently, if, by some strange wrinkle in the universe, you could do it all again (to the same person of course). "I would have had a cocktail hour while taking our pictures after the ceremony. I feel like the whole day was a blur, I would try to slow down and take it all in. I would have eaten, instead of just taking a few bites, but of course I wanted to talk with all of our guests."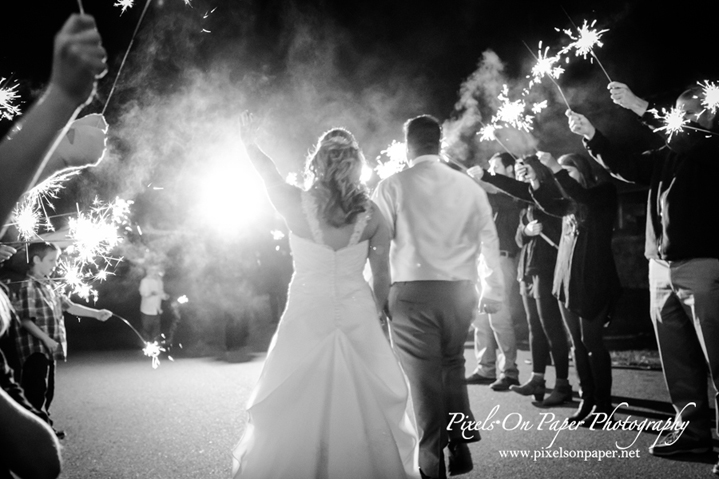 Most important piece of advice: "Tailor the ceremony to who you are as a couple. Daniel and I love camp fires and s'mores so we had a fire in the fireplace at the reception with a s'mores bar for our guests.
Make the day about what you envision and not what other people want or think it should be. It was honestly the best day of my life and I got to enjoy it with all my family and friends."
We love family portraits whether they are set in the studio, the great outdoors, a specific location like the mountains or high country, or on our property in our outdoor portrait garden.Pixels on Paper photographs babies and kids, engagements and weddings, brides and special events and portraits of all kinds in our Wilkesboro, NC studio. We would be honored to meet with you, learn about you and your family and be a part of taking special portraits that will become, we hope, family heirlooms.