Have you ever procrastinated because you're afraid you'll never do justice to WHATEVER IT IS? You're sort of paralyzed by a yearning for perfection? Well, join us won't you as we attempt to describe this couple, this wedding, this day and everything it symbolized. We feel confident in this: it meant something not just to Amanda and Bonnie – the newlyweds – but to everyone who witnessed their marriage and saw their journey culminate in the official, legal "I Dos."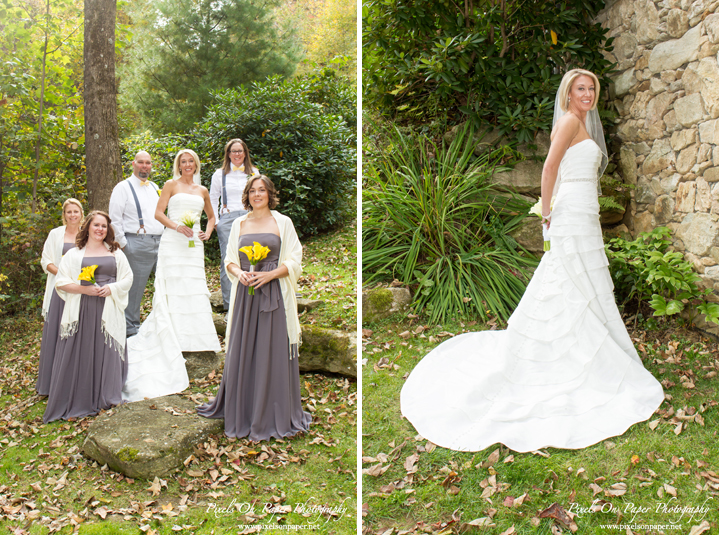 Bonnie Hostetler & Amanda Walling were married on October 14, 2016 at On the Windfall in Lansing, NC. Fall outdoor weddings bring life and birth during a time when the earth rests from blooming and we all turn our thoughts to warmth, fires and the holidays. This couple wanted their celebration to be that: the beginning, the birth of their union as a sanctioned and sacred thing. And it was from the first note to the last hug.

Watching Bonnie and Amanda's nerves and anticipation of seeing each other for the first time at the ceremony was incredibly sweet and then seeing them each walk down the aisle as individuals, and then later back up the aisle as a couple is something I'll never forget. Because we had two brides, it was special to see twice the amount of emotion, excitement and attention to detail that what we normally witness and photograph. Grooms typically tend to be laid back and go with the flow. They told us that finally being face-to-face was the best moment of the day.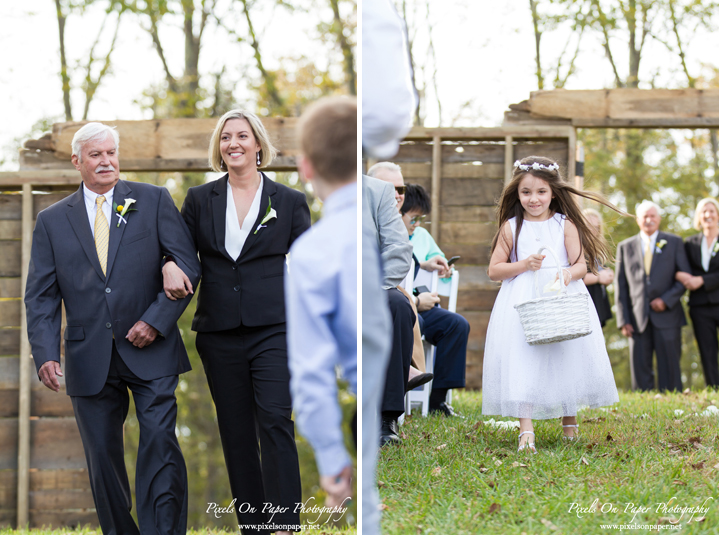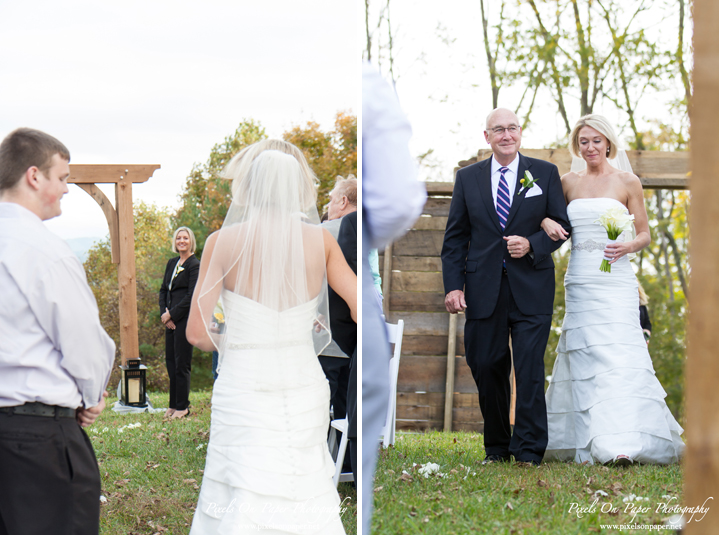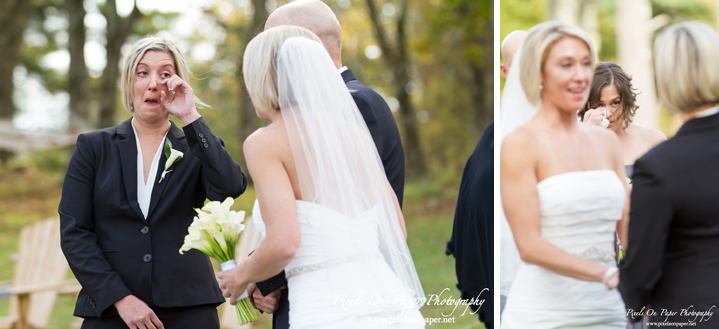 The vows are by their very nature the most tender and moving part of any wedding ceremony and these were no exception. The extraordinary display of emotion from not only Bonnie & Amanda but also every single guest that was there was, I believe, what seemed to make this wedding so unbelievably affecting. It was a group realization of how much harder it is for a same sex couples to marry each other. It's as if they've already defied so many odds and barriers and now could demonstrate their love and commitment to each other surrounded by their friends, family and biggest fans. We could all see how much they love each other and what they would go through for each other. When it was finally possible to say, "this is us. we did it!," there was even more reason to celebrate.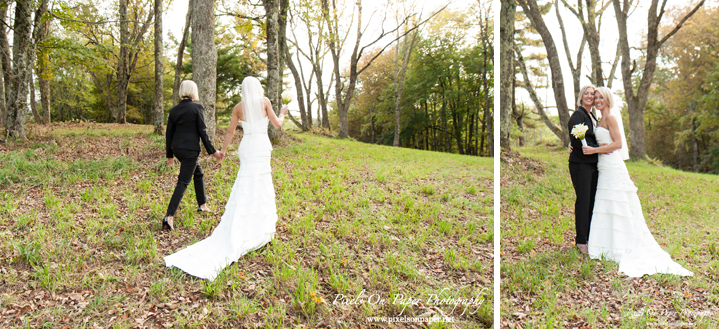 So, this couple… where to begin? Amanda is incredibly attentive to the needs of everyone around her, most especially Bonnie's. She's driven and competitive, but in the good ways, you know? She's positive and she's organized and you want her on your team.
Bonnie brings the wattage. She's full of light, laughter and smiles. She cares deeply for people, is the girlie girl with a tom boy's heart and she looked amazing in her gown. Bonnie dreams big and pulls others into that spirit. Together, these two love the outdoors as much as they enjoy being with others. If you read their engagement blog, you know they have a camper and love to travel and camp in it – just the two of them.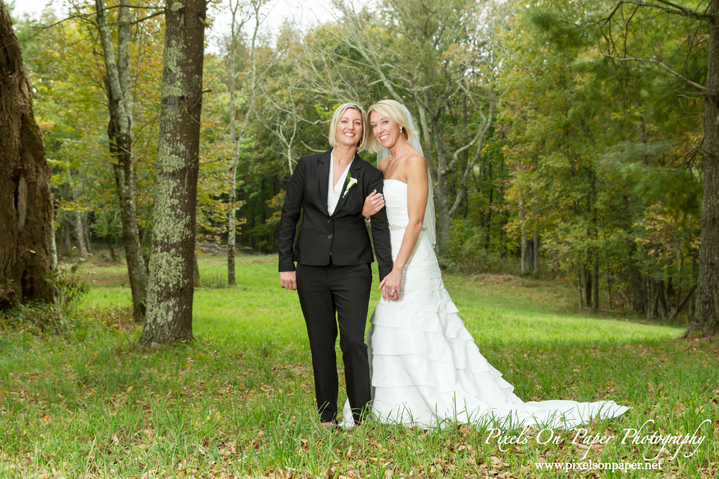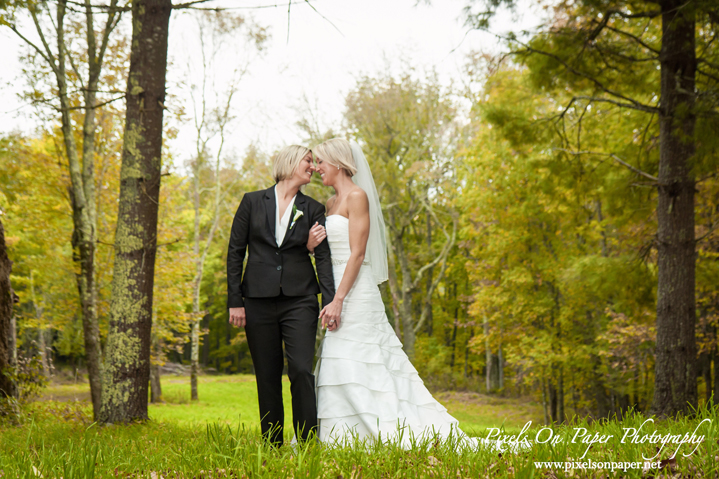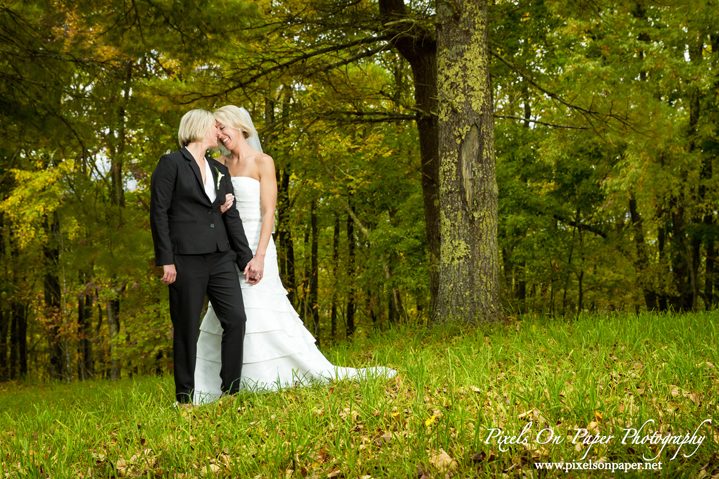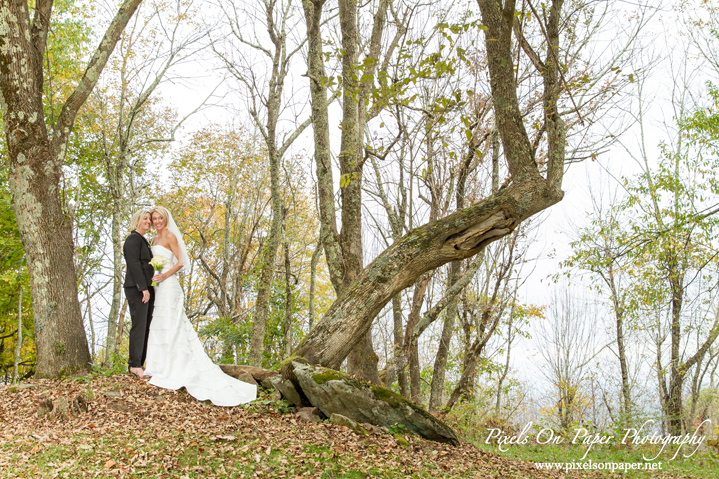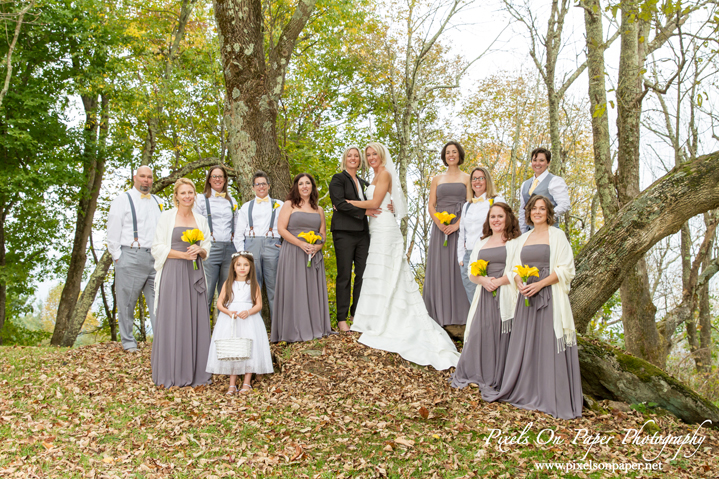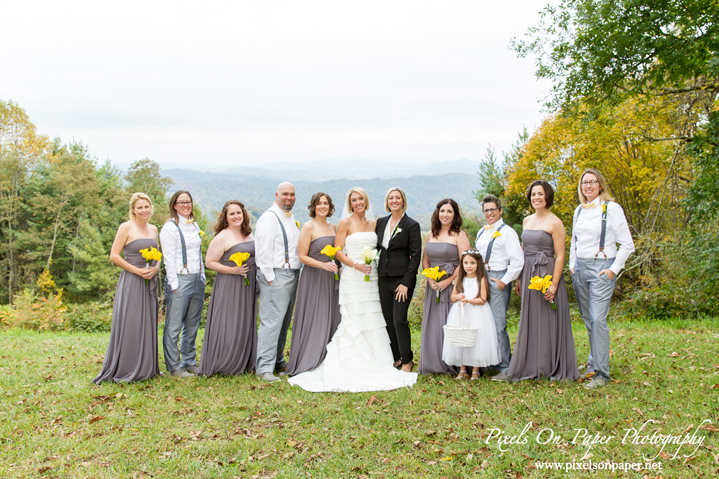 On the Windfall is a magical spot. We've shot many a wedding there and Bonnie and Amanda chose well. They told us that they'd been hyping it to guests for months as this gorgeous venue and perfect spot for their wedding. Sure enough, people kept telling them during the reception how amazed they were once they got to be there in person and see it, enjoy walking the grounds and taking in the autumn views.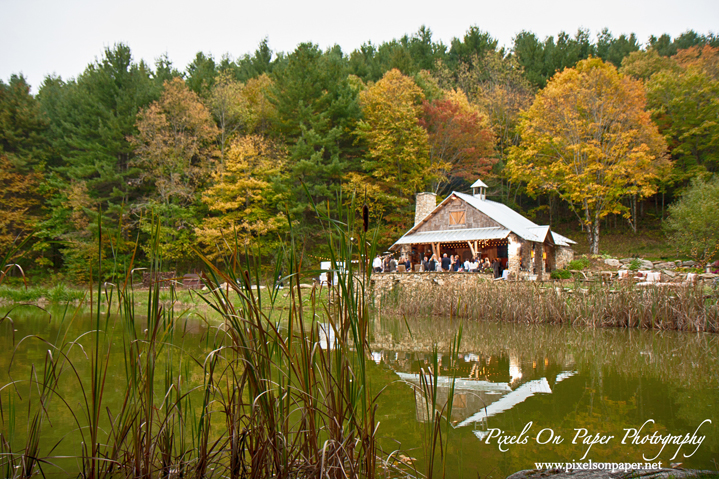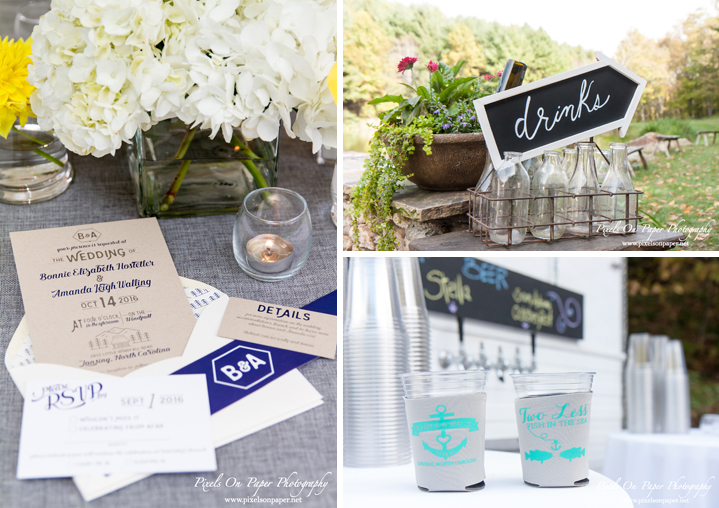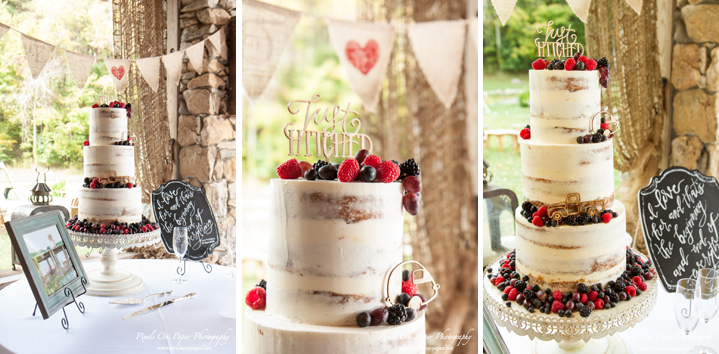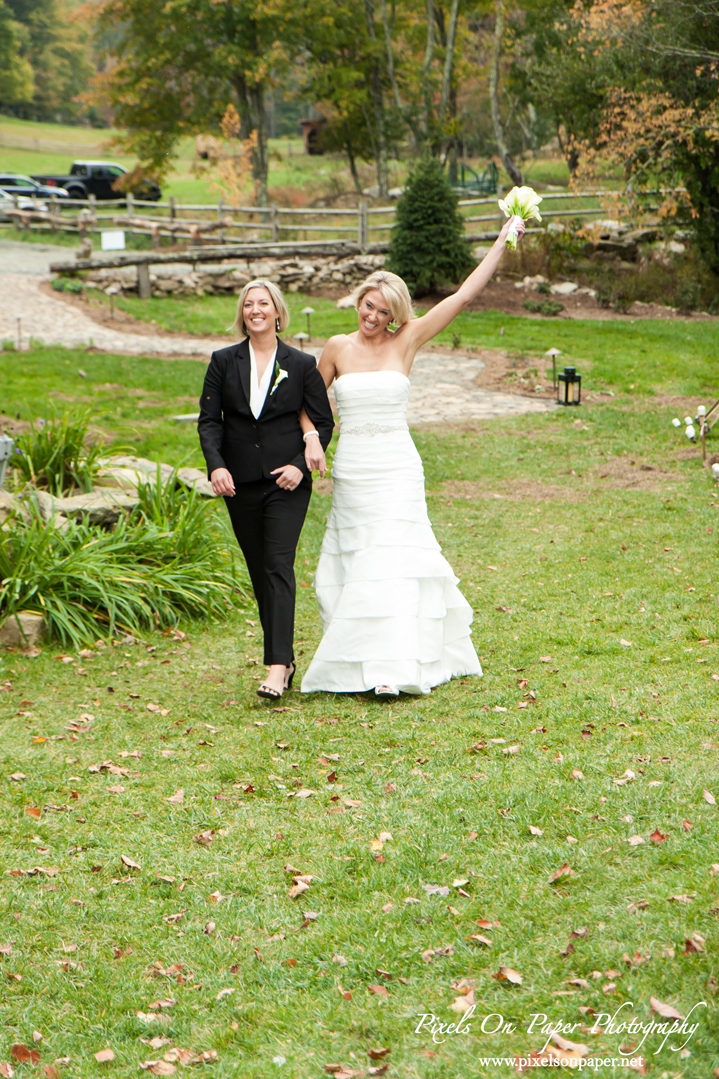 The reception and meeting all of their friends…. we loved it. We were welcomed like family, which felt wonderful. Professionally, we'd looked forward to the wedding day for such a long time and had high expectations about what we were going to be able to do with the couple and at this location. When we walked away that night, all of our expectations were exceeded. These two are so completely in love and they really took the time to make their day as special, beautiful, fun and interesting as they are.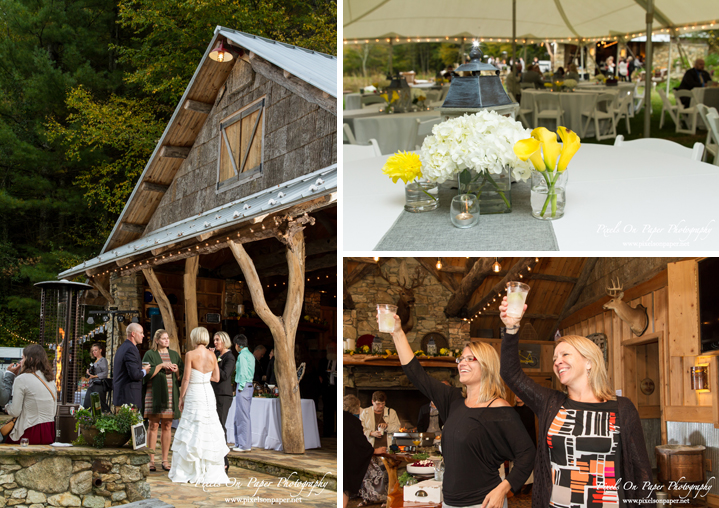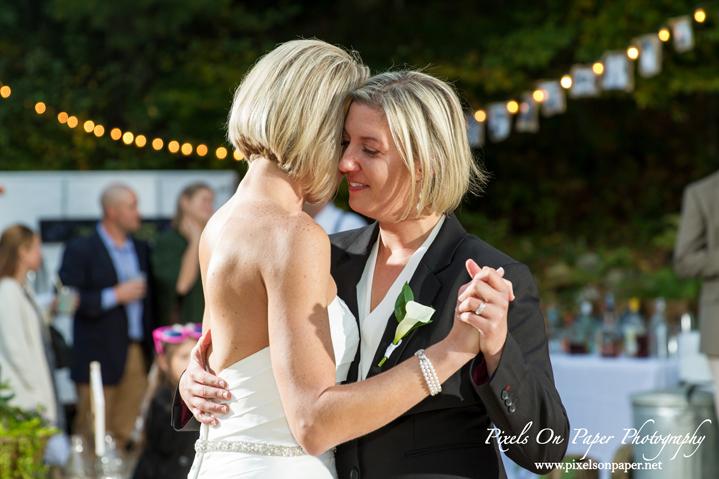 Ryan noticed during their ceremony and their first dance, how many guests were crying tears of absolute love and happiness. There was no sadness, just an overflow of joy for them. It was just overwhelming. Their first dance, to Lovely Tonight by Joshua Radin, was one of their favorite moments too. I personally was reminded how hard it is to take photos with tears in your eyes. Ryan and I BOTH cried! This was the first, but I hope not the last, same-sex wedding for Ryan and me to shoot and we were moved too many times to count.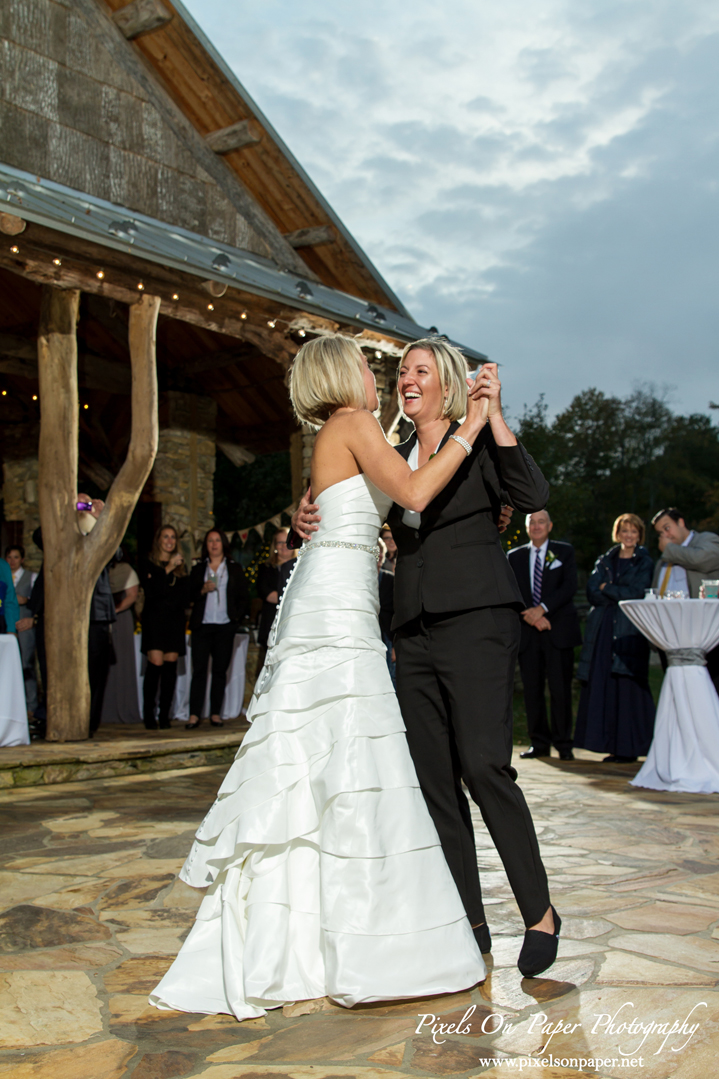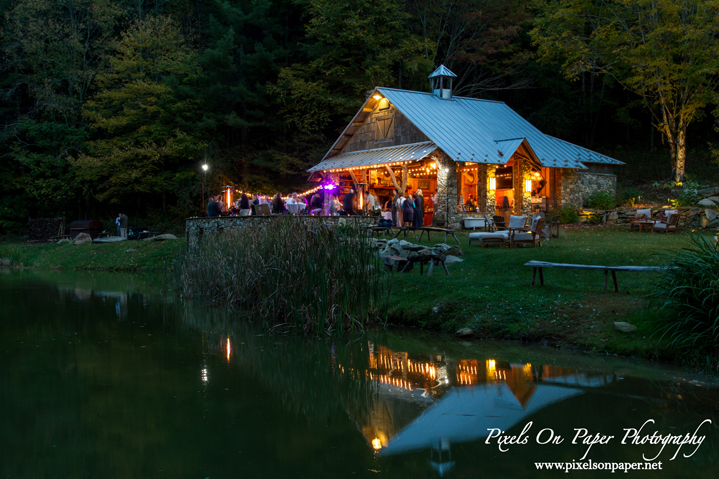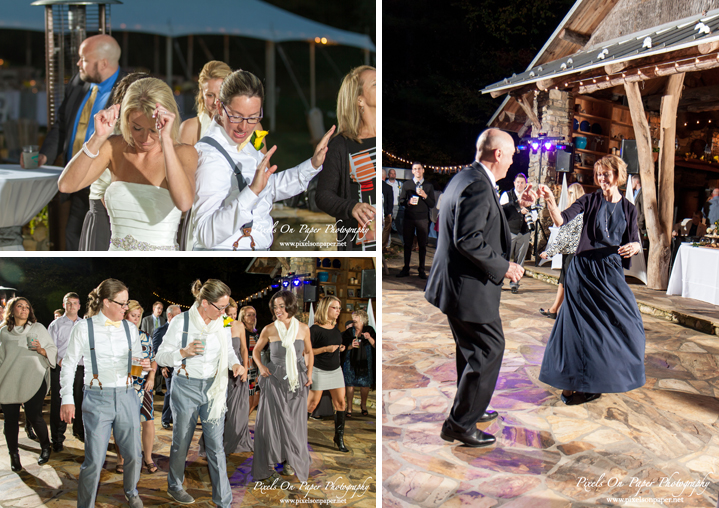 Great receptions mean great guests and so many different types of people were brought together for this wedding. Regardless of color, sex, age, religion, education, etc., there we all were celebrating. It speaks volumes to the type of people that Amanda and Bonnie are and how many people love them.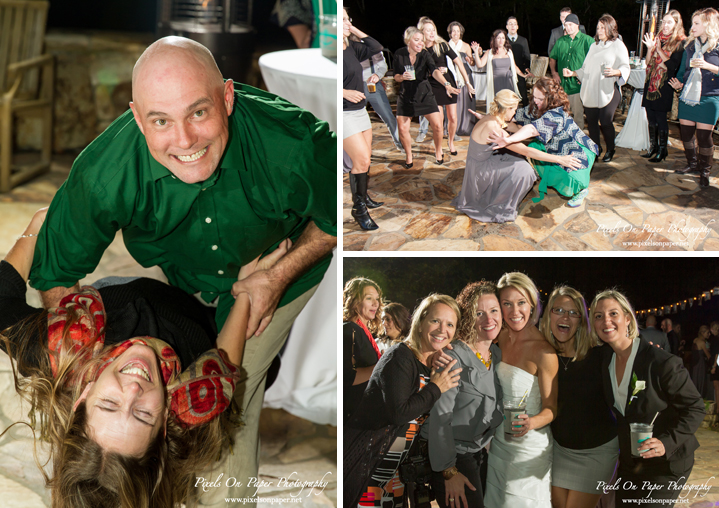 If I wrote down every detail and used all the adjectives that come to mind in this blog, you'd be finished reading it around Easter, so I will just say this:
We love these two.
Amanda and Bonnie are wonderful people and they matter so much to those who are able to be in their lives and world. What we witnessed on October 14th was a shared dream that came true. It was a celebration in the truest sense. It was history making for them, but it was also about a single wish to be together forever. We saw joy, community, families and a family being forged, fairness and justice in manners of the heart played out, and we saw what love can be if you let it.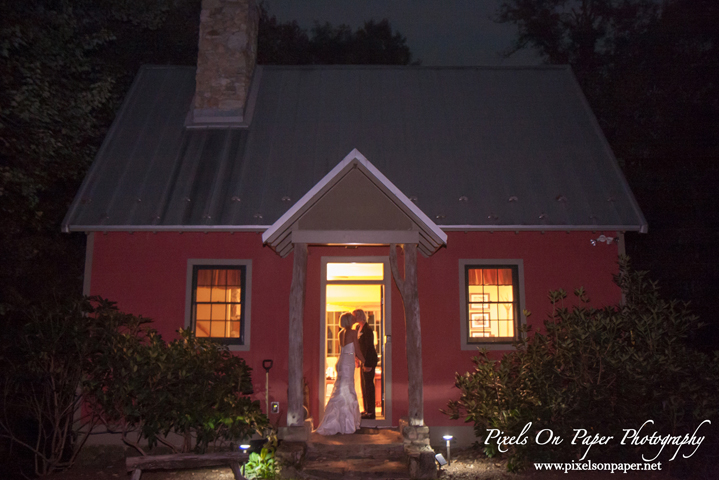 Save
Save
Save For those of you planning, here's the Vendor Roundup! Each of these did an amazing job to make Amanda and Bonnie's day gorgeous and memorable.
Location: On The Windfall
Planner/Coordinator: Megan Drake of The Elegant Event
Hair/Makeup: Canvas Beauty Bar Boone
Flowers: Fuschia Moss
Cake: Ugga Mugga
Music: Mountain Peak Sound
Specialty Rentals: A Bushel & A Peck Vintage Rentals
Caterers: Stacey Pierce & Julie Weldon of Charleston SC
We are now booking engagement sessions and wedding dates for 2017. Contact us to schedule yours.
We love family portraits whether they are set in the studio, the great outdoors, a specific location like the mountains or high country, or on our property in our outdoor portrait garden. Pixels on Paper photographs, engagements and weddings, brides, and special events and portraits  of all kinds in our Wilkesboro, NC studio. We would be honored to meet with you, learn about you and your family and be a part of taking special portraits that will become, we hope, family heirlooms.
Save
Save
Save
Save