Describing a family and what family symmetry is, as it turns out, much harder than capturing photos of the chaos that is actually very beautiful, symmetrical if you will. Does that make sense? I showed up at the Minick's house to photograph a Day in the Life session – a holiday at home session – with this family I've been photographing for many years and through many seasons of life. And it was all there … all of that insanely beautiful chaos that makes family life so glorious.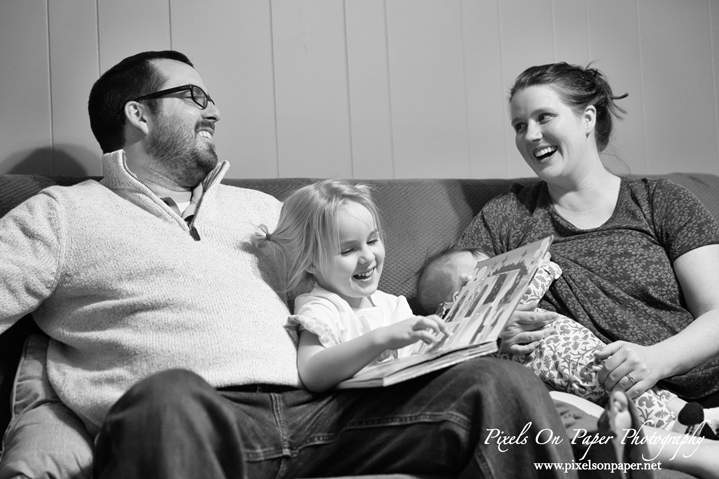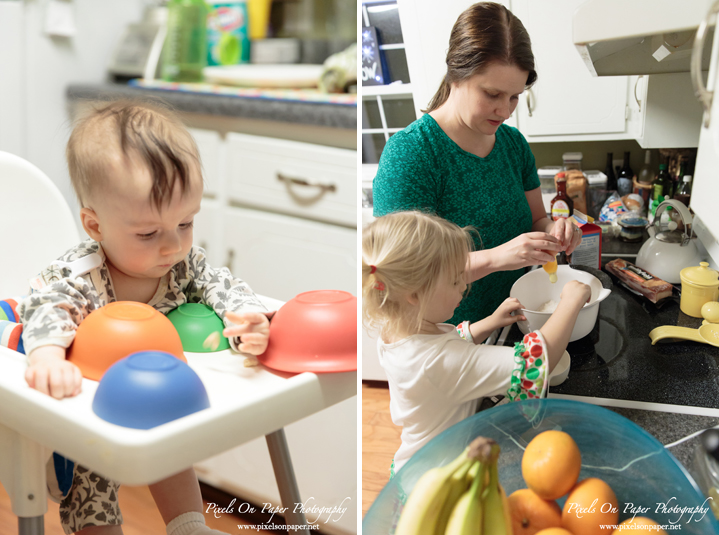 We started photographing the Minicks' Christmases in 2012, when daughter Amelia was brand new. Now, there are 4 in this family, as little Matthew was added just 6 months ago. When we discussed a Christmas at home session, mom Rachel said they weren't organized and hadn't decorated and weren't sure how they would pull it off. My answer: don't worry. It's your life and your holiday too. It'll look however it looks – most likely, it'll look like love.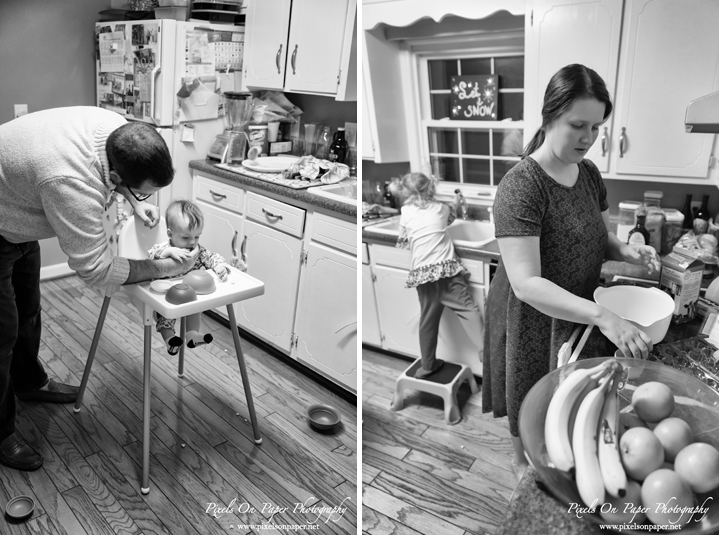 I think people believe that holiday photos, any photo sessions for that matter, have to be buttoned up and the house has to be spotless and everything is ironed and there's no nonsense or pets racing around, or dust or ……reality. I promise that I couldn't care less as a photographer documenting a day in your lives. When I arrived at their house, husband and father Ryan was just pulling into the drive with Amelia and they did what families do: they all greeted each after being separated all day and dumped bags and removed shoes and picked up where they left off: doing life together.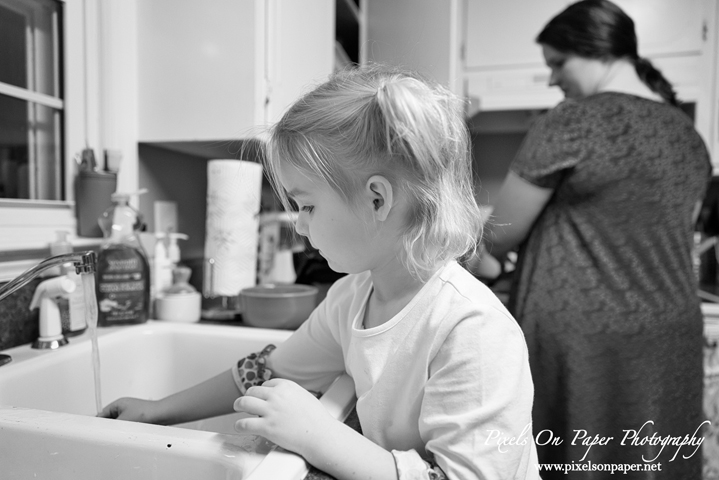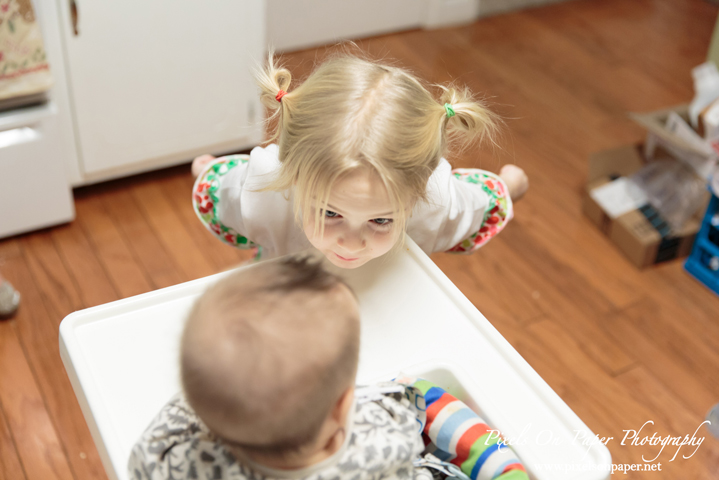 Amelia (4 years) loves to be in the kitchen cooking with her mom and wanted to do breakfast for dinner. Who doesn't want breakfast for dinner???!!! But I digress. They prepped the table and food, cutting strawberries and Amelia made the perfect little sous chef, although she took the time to taunt little brother Matthew who was in charge of banging bowls and being cute.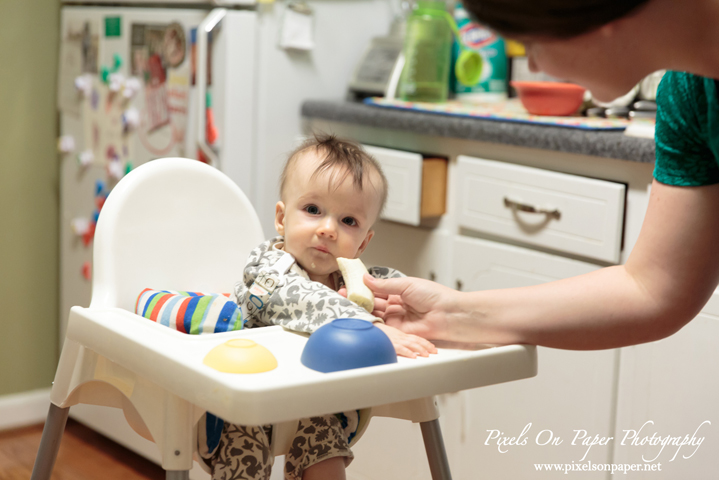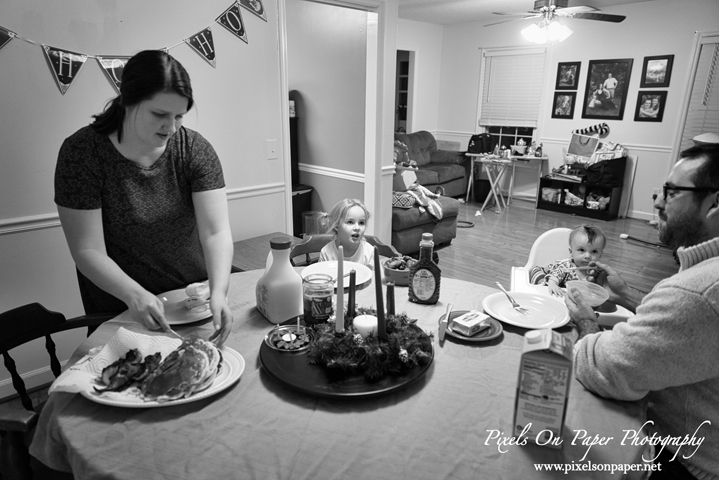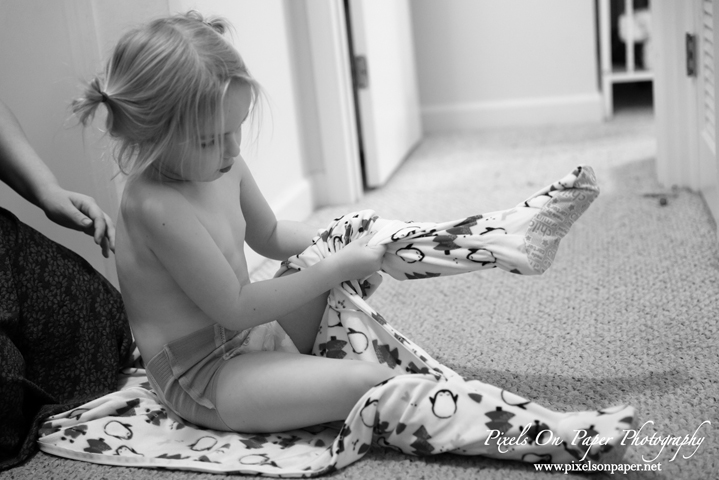 After dinner and chatter came pajamas and, on this day, tree decorating. Like MANY busy couples who work and have young kids, they don't get the tree up the day after thanksgiving nor do they try to have IT all pulled together. After reading stories and pulling out ornaments, they decorated and all of the day — all of the chaos that wasn't really chaos melted into beloved family time. At one point, Rachel turned to me and said, "this is what our 'real life' looks like!" To me, it was gorgeous. The dishes, the kitchen noise, the constant chatter and love, the diapers and pullups, tree stand and step stool, glitter and magic, just all of it. It was beautiful.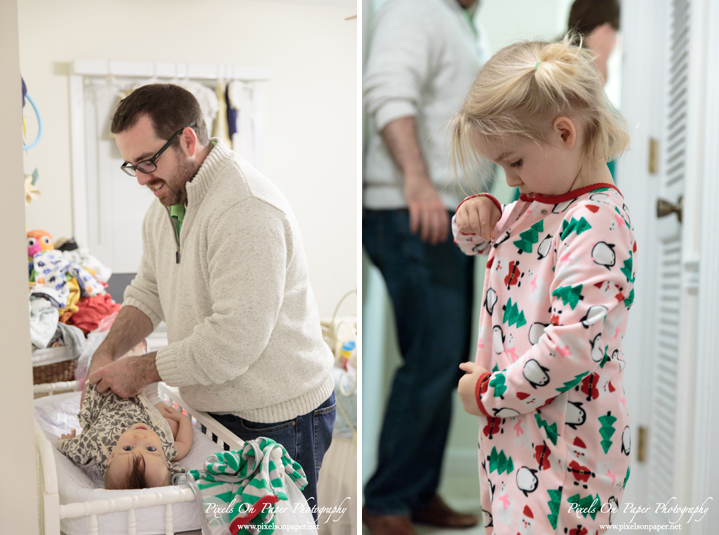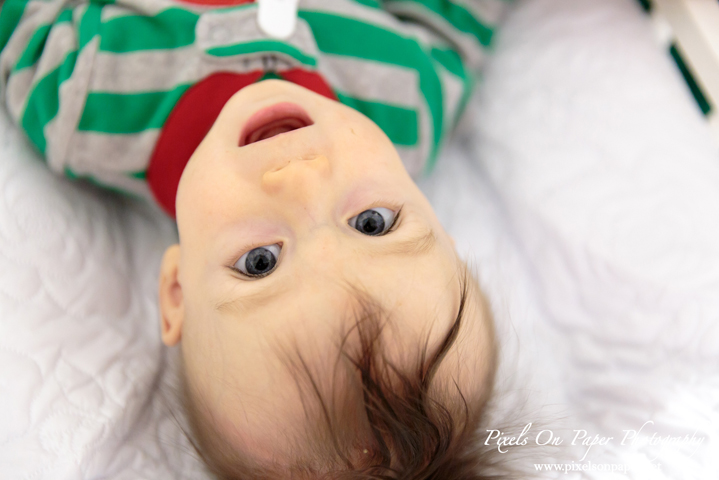 I want people to see the beauty in the every day. We say this all the time and then we go running right passed the park, if you know what I mean. Amelia in her pjs putting the star on top and Matthew lying in the floor like, "what is this crazy ritual I just walked into?" So much love and perfect symmetry.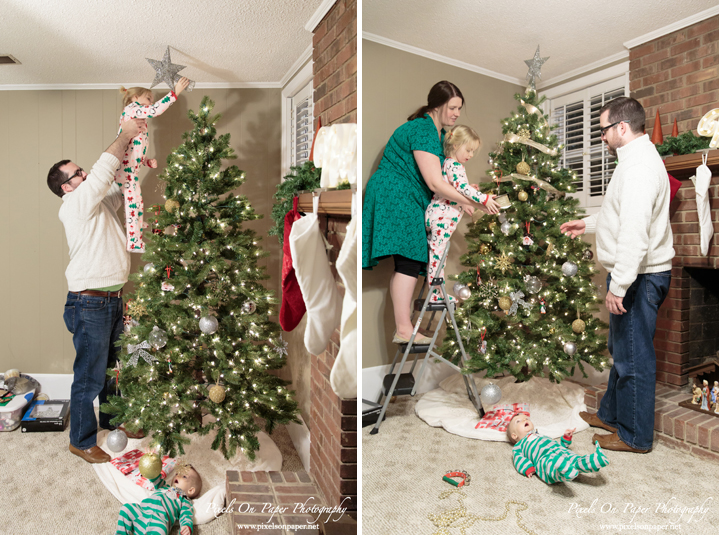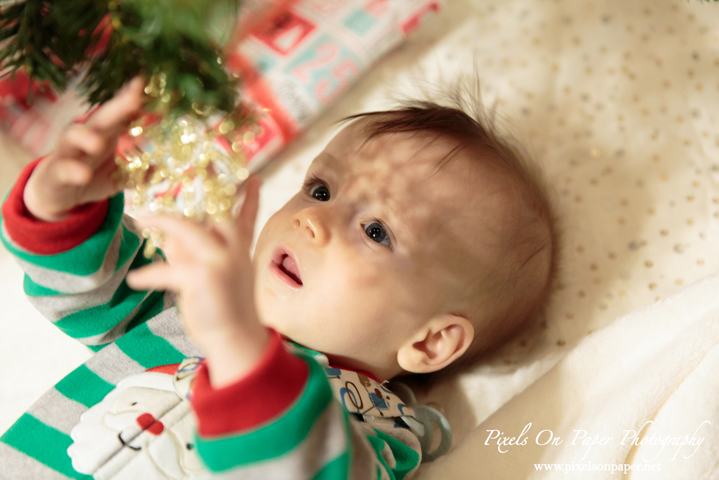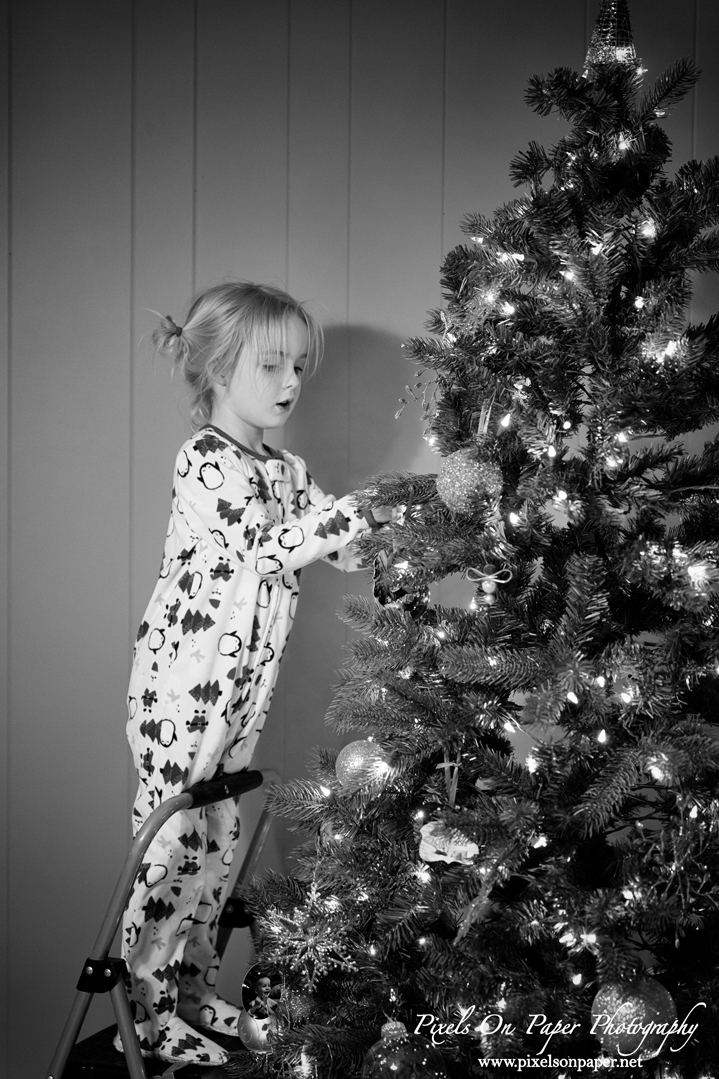 I hope families who feel that every photo shoot has to be crisp and perfect and clutter-free will call us. I can assure you that those gorgeous and sacred family moments happen all the time and our job is to capture them for you. There is symmetry in the chaos of family. Our job as documentarians is to help point it out so that you can celebrate and remember it.
I want to thank the Minicks and other families who've said "come over. This is our home." We get it and appreciate it and couldn't love you more.
We love family portraits whether they are set in the studio, the great outdoors, a specific location like the mountains or high country, or on our property in our outdoor portrait garden. Pixels on Paper photographs, engagements and weddings, brides, and special events and portraits  of all kinds in our Wilkesboro, NC studio. We would be honored to meet with you, learn about you and your family and be a part of taking special portraits that will become, we hope, family heirlooms.
Save
Save
Save
Save