"Don't worry about pleasing everyone else. It's YOUR wedding, so do what you want to do!! You will enjoy it even more if it's everything you imagined it would be."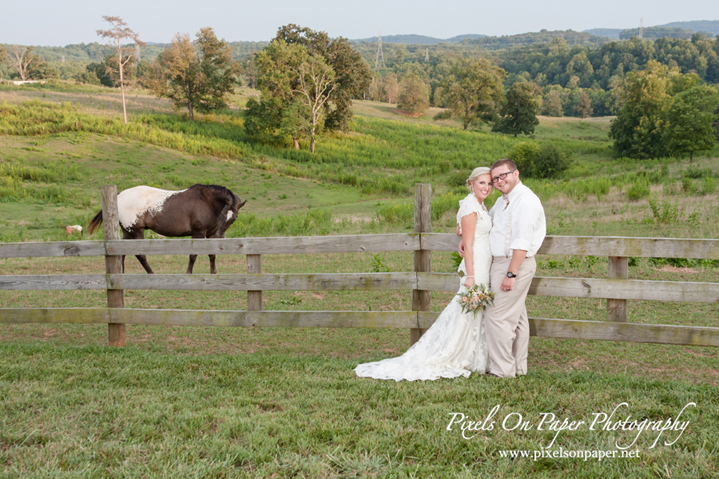 Part II of our series, Wedding Redux, takes advantage of the insight of Whitney Pegg Parsons, married last year at Williams Farm. Have a peek at their wedding and then enjoy Whitney's feedback.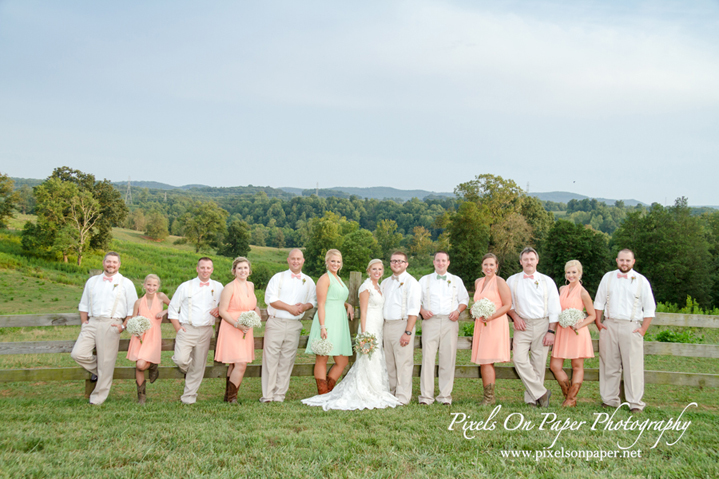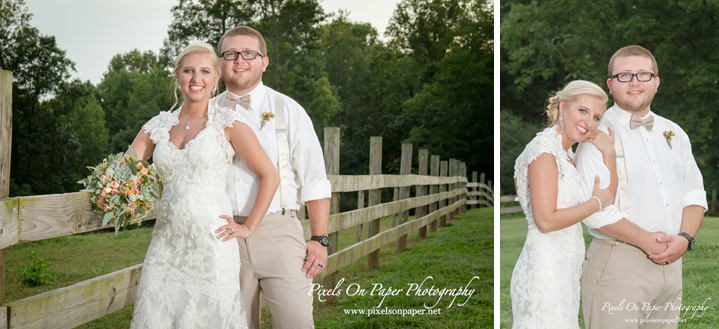 What would you do less?
Stress about the situations you can't change. Something is going to end up happening which causes some detail to perhaps not turn out the way you wanted. It's just like life; you have to roll with it. 
Positive or negative feelings or comments about any of the following?
Attire.
Do your research! Look at more than one place before deciding who you'll buy your gown and dresses from.
Gifts.
Go with what is sentimental. You want to look back, with friends and family, and all be able to say 'I remember that day perfectly.'"
Flowers.
Don't get stuck on using a florist as your only option. Sometimes asking around, ordering flowers in bulk and decorating yourself can be just as beautiful and more cost effective.
Location.
Choose somewhere that is memorable and most fits your style. Google can be your friend here. There were a lot of local places I would never have known about if I hadn't looked online. Most importantly, choose the location first. It will determine the date of your wedding and help with other details.
Decorations & Decor.
PINTEREST!!! Everyone has their own ideas of what they want their wedding to look like, but sometimes it's harder to execute than you think. Enlist the help of those online, your friends and family and they will help you better determine what is going to be the most feasible.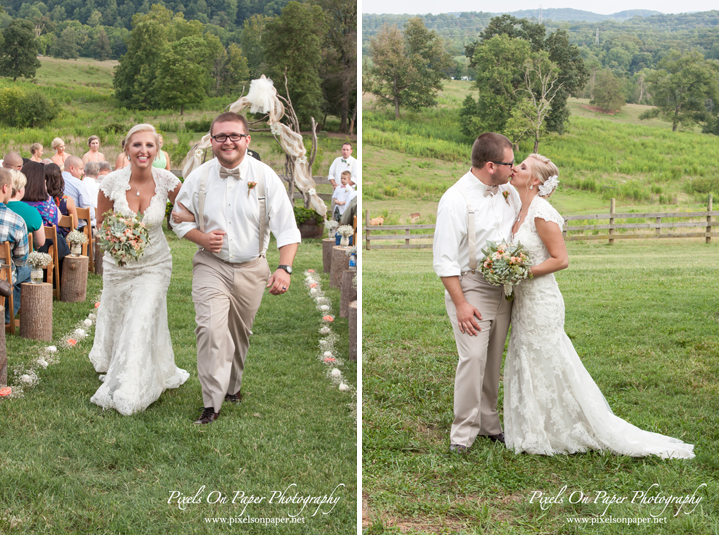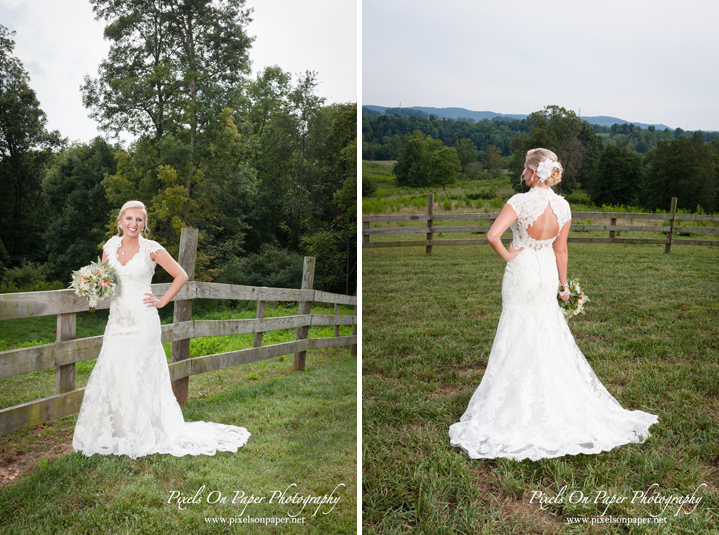 Number in the wedding party?
Choose the few who are most important to you. You shouldn't feel that just because someone is your friend that it means they have to be in the wedding party. Some friends don't even feel comfortable being in the party to begin with. Choose people who, when you look back in 50 years, you'll see the photos and appreciate that they are still your friends and people you still talk to.
Number of guests?
It is always bigger than you think it's going to be and that is okay! I was so worried because my list kept getting bigger and bigger due to family members and I didn't want to hurt anyone's feelings. Some people will never come but just like to get an invitation. I would recommend setting a maximum number of guests and never going above that number.
Time of year?
There is always going to be some weather issue that may possibly get in the way. I'd say choose whatever you want and can handle and then go for it. As for time of day, it depends on the season.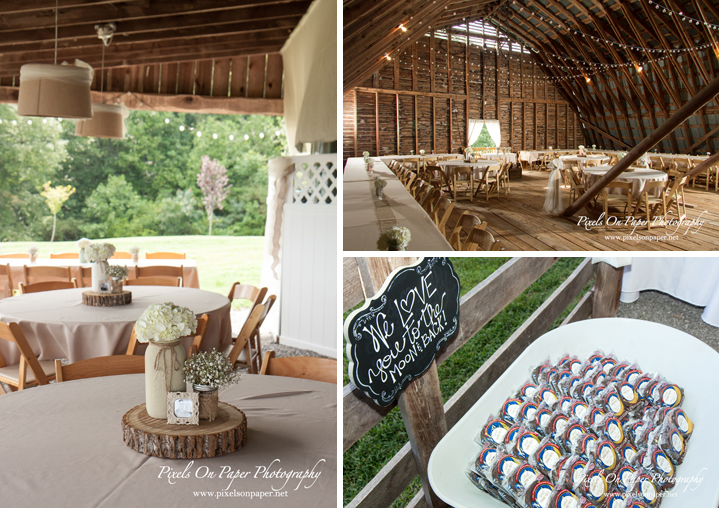 Wedding Planner or "family-and-friends-all-hands-on-deck" approach?
Don't choose a family member or close friend. Planning a wedding can be stressful and you don't want to depend on someone you may end up having a falling out with… a falling out over something stupid. Choose someone you can rely on who has experience. They will be able to help you plan out a schedule so you don't forget any details.
Name 3 things you would do differently if, by some strange wrinkle in the universe, you could do it all again (but with the same spouse):
My main things would be stress less and enjoy more. I would worry less about the little unimportant things and enjoy the big details even more. When the day actually came, I felt like it was over in a matter of minutes and would have loved to have had more time to enjoy it! I would also have done more research on attire for dresses and suits and saved myself a lot of last minute stress!
Name 3 things you would NOT change:
Even though it was stressful at times, it turned out to be a mostly perfect day. One of the most important things I would never change are the people I chose to spend my special day with. They enjoyed it as much as I did! Secondly is the photography. There is no other way to go back to that day other than through the pictures. Choose a photographer who is relatable and whose style you love and you won't be disappointed (Misty & Ryan, of course)!!
Finally, and most importantly, find the right person – choose the right spouse! If you know that no matter what goes wrong with the wedding that they are with you, it's all that matters.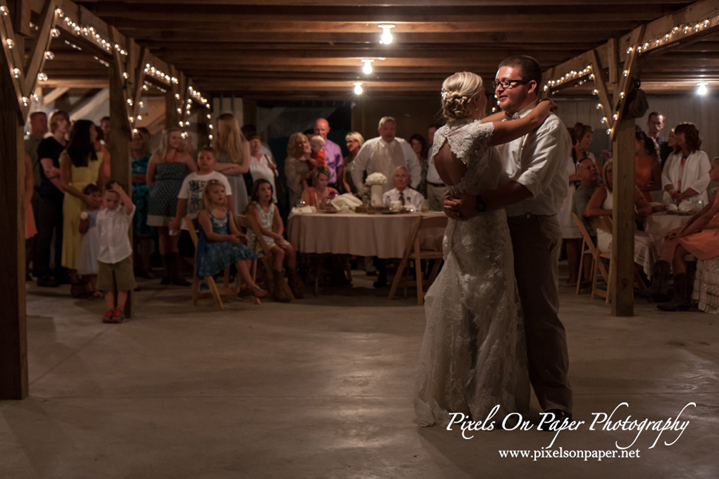 It's only going to happen ONCE, so stand back and take a minute to really live in every little detail that you can.
In case you missed them, click here to read Redux part 1.
We love family portraits whether they are set in the studio, the great outdoors, a specific location like the mountains or high country, or on our property in our outdoor portrait garden.Pixels on Paper photographs babies and kids, engagements and weddings, brides and special events and portraits of all kinds in our Wilkesboro, NC studio. We would be honored to meet with you, learn about you and your family and be a part of taking special portraits that will become, we hope, family heirlooms.