You may have noticed a bit of an absence from the blog for a couple weeks. It was not for lack of things going on that we have not posted, but for the exact opposite reason, tons going on. If you follow us on Twitter or FaceBook, you may have noticed that there have been loads of posts about our new studio space and the renovations under way.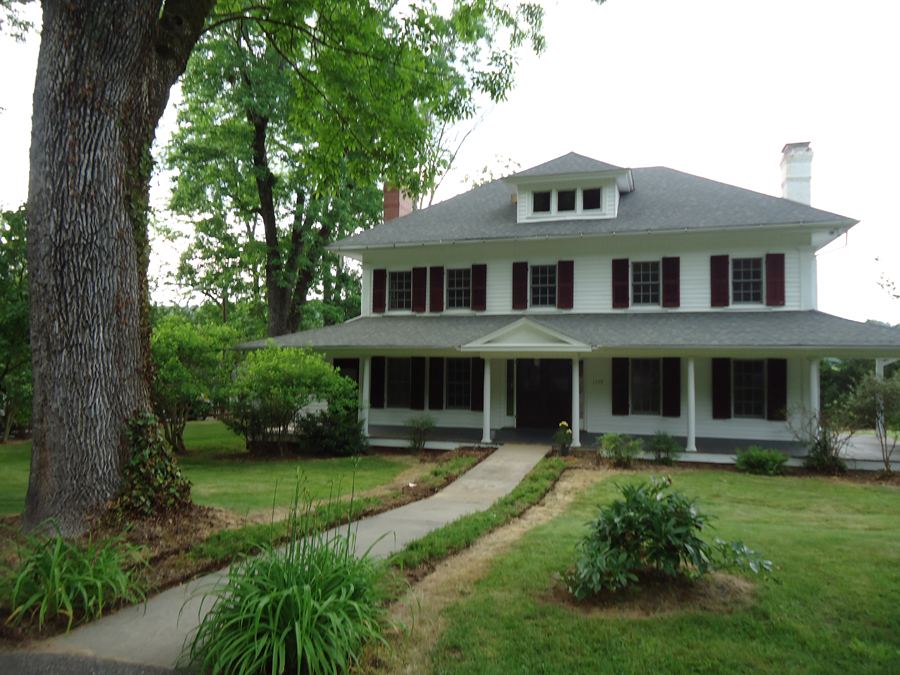 So far we have done a lot of repair work to the exterior of the space, including washing from top to bottom, repairing some rotten wood and painting, lots and lots and lots of painting. It was a family effort as it took four of us to install a new  14′ support beam under the house that will soon bear the load of our new kitchen.
Now most of the work outside is on hold and we have turned our focus to the interior spaces. We have grand plans for the studio side that we cannot wait to show. The electricians are almost finished with the task of running all the new wiring we need and surround sound throughout the house. We have removed 100% of the popcorn ceiling texture so far and tore out the old kitchen to make way for an updated and more suited to us space. We still need to get the floors refinished, the walls repaired and painted and the studio and office set up, which is no small task, and will take some time with a lot of thought and effort on our part. In the mean time we wanted to give all our fans a peek at what has happened on the outside.
Ryan got to have fun in a bucket truck while using it to replace gutters on the upper roof and paint the trim on the 3rd story dormer windows.

Removed and replaced a rotten beam under one side of the porch that was also supporting the front corner of the house.

The old tongue and groove porch was in dire need of a few coats of paint before it began to rot. It will need to be painted again after construction is complete.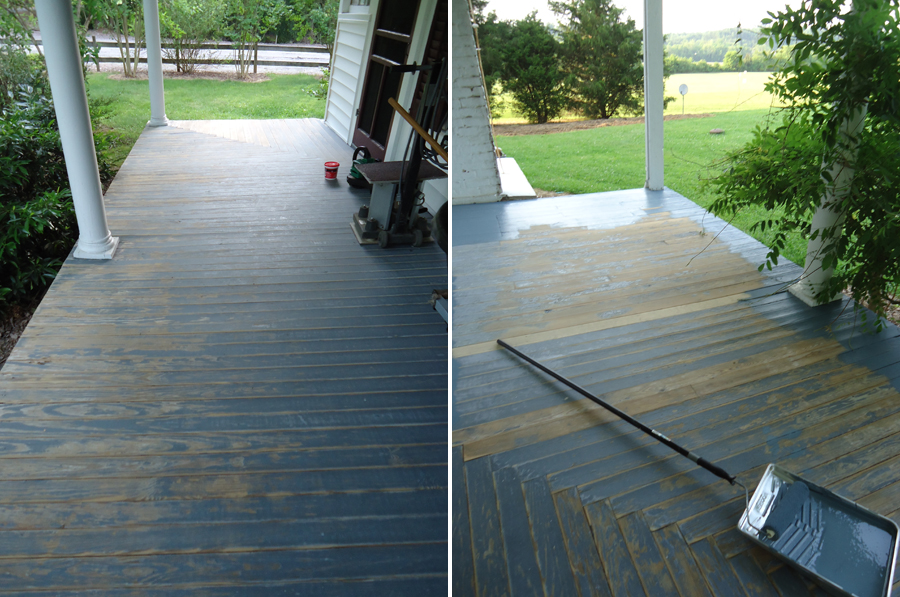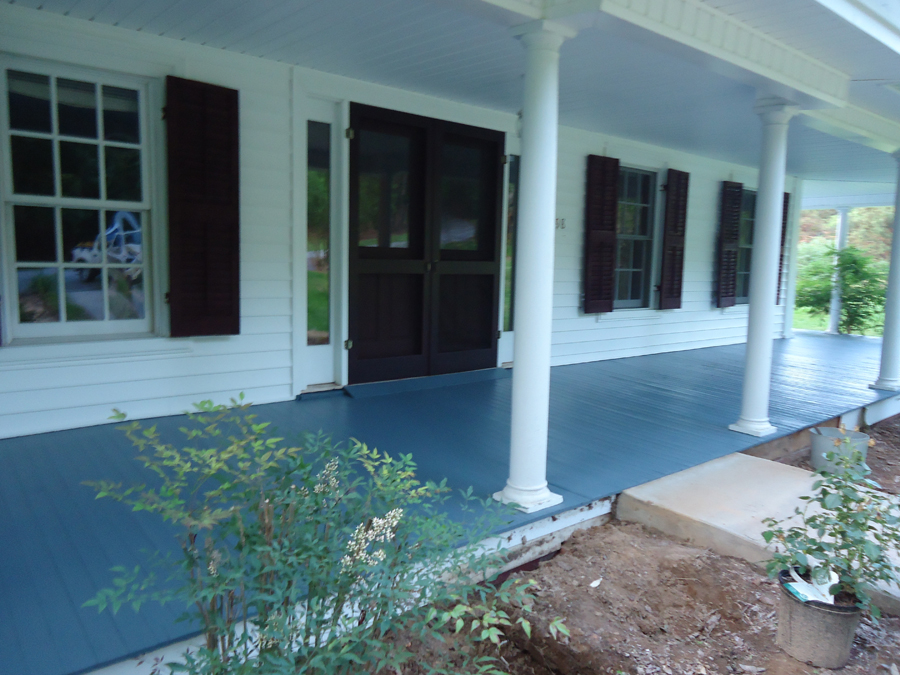 Our repurposed store displays hung to give the wisteria a place to grow.

One of two rotten window sills that Ryan replaced.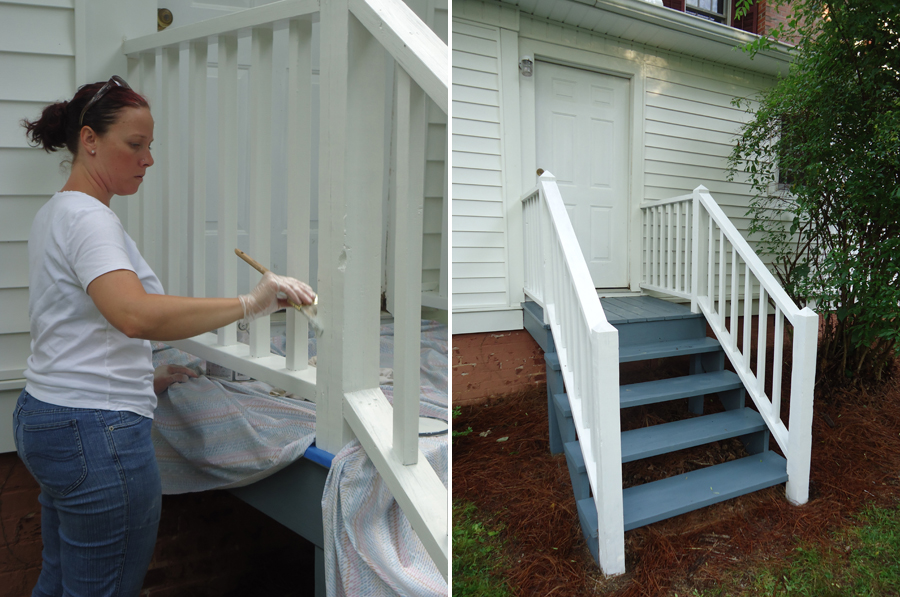 Water damage at the side door ended up going all the way through the sub floor. Once again Ryan's carpentry skills were put to the test and he passed with flying colors.


The landscaping outside was in dire need of help and family have taken over that task since Misty continues to get poison ivy whenever working in it.

We continue to be amazed at all the people who are stopping in to check on us and offer encouragement. Our clients continue to be our life, and for that we are thankful. We have gained so many friends through the years, and we hope that by what we are working towards will make that number grow for years to come.
We are also thankful to our families who have put in their fair share of the work. Without their love, support and back breaking work, none of this would have been possible. Blessed beyond measure does not begin to describe how we feel. This has been God's plan for us all along, and we are excited that we are finally able to start to see what He has prepared us for through our journey so far.
If you are able to, and are in the area on the weekends when we are there the most, give us a shout and come on by to see the journey unfolding. And thank you in advance for our patience in dealing with us as we throw ourselves into the renovation because at times we may be slow to respond due to the work going on.
Stay tuned for more progress going on in the inside.