Famous poet, satirist and wit Dorothy Parker once said, "creativity is a wild mind and a disciplined eye." And to that, we say, "YEP." Over the last 12 months, we've photographed many engaged couples (they weren't just smiling at each other; he put a ring on it!) using their input, their vibe, family wishes, instinct, experience and our own wild minds and disciplined eyes.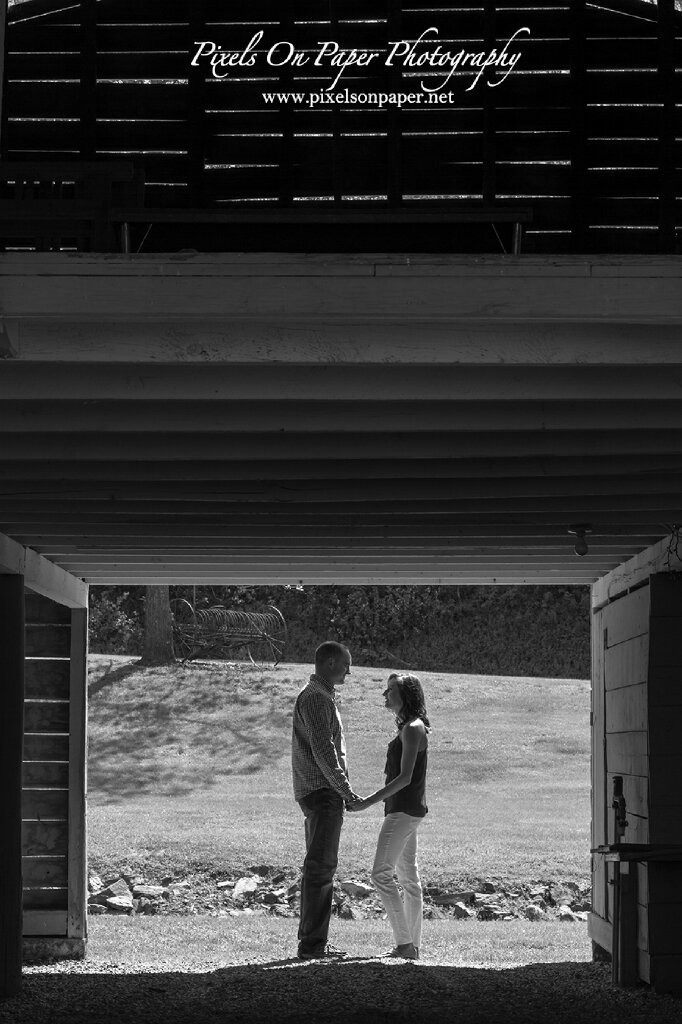 While not every shot conveys adventure, we've trekked through woods, waited on the light, tried many angles, changed venues, waited on the weather… you get the idea. You'll notice that every single one of these portraits (including Kendall and Nathan above) was taken outside – which says a lot about our clients and about us. Nature provides options that an indoor studio simply can't. So here's a mini highlight reel of sorts – abbreviated to be sure, but some of our faves.*
* We provided links to each couple's engagement and wedding blogs, so that you can see more and hear their stories. It goes without saying that we love these duets and being a part of capturing their journey has been an honor and a blast!
See Kendall and Nathan's wedding day photos. 
Micala and Tyler (below). Gorgeous red hair, sunset, cowboy boots…….simply perfect. See the engagement photos and wedding pics!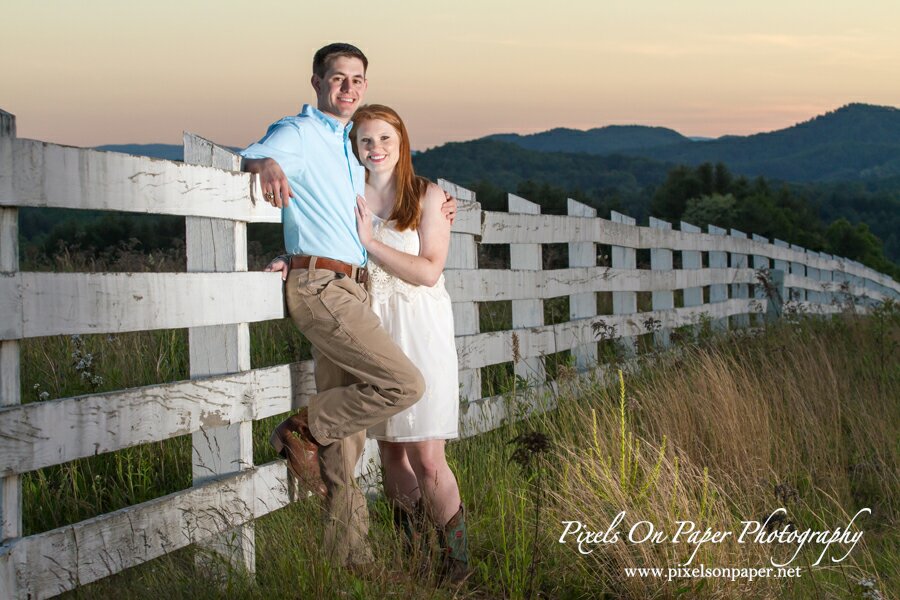 Awwwww – Elisabeth and Isaac! We loved taking these pics, writing about their story and spending time with them. See more and enjoy their lovely wedding day.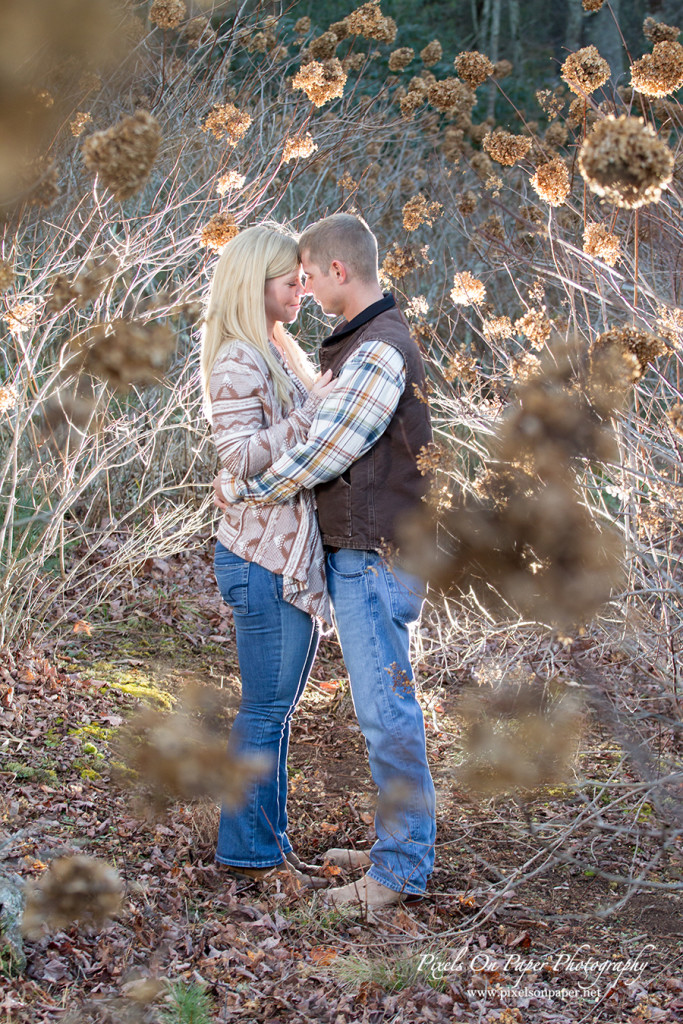 Below are two of the sweetest: Sarah and Danny. Like all of these couples, they were relaxed and game for whatever we asked them to do. Here are rest of the engagement photos and wedding pics.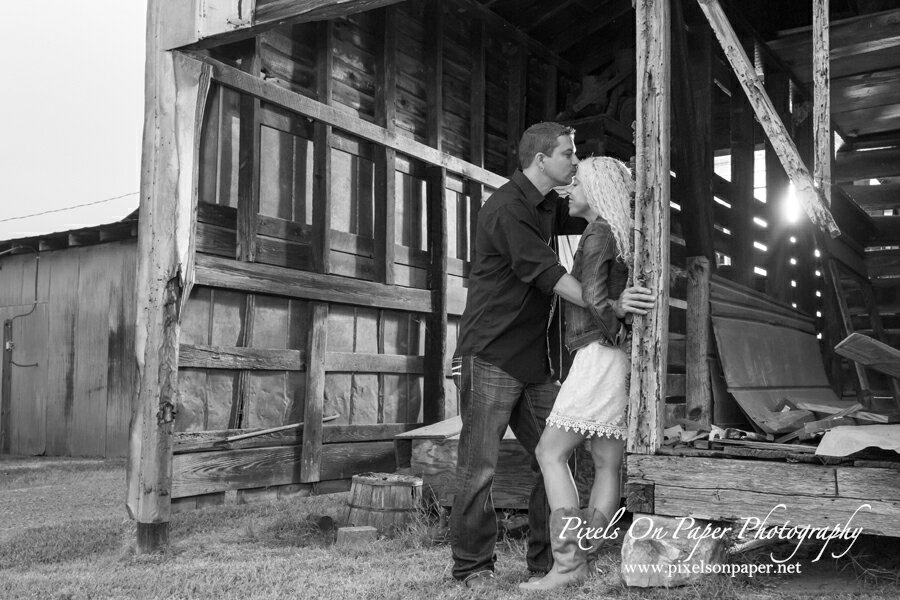 There's something about the shot below that is just so tender. These two, Amber and Andy, are down-to-earth, so maybe that's it. We literally put them in the grass and captured what exists between them – love and anticipation. We're going to repeat ourselves, but…… we LOVE THESE GUYS. More engagement and then the wedding.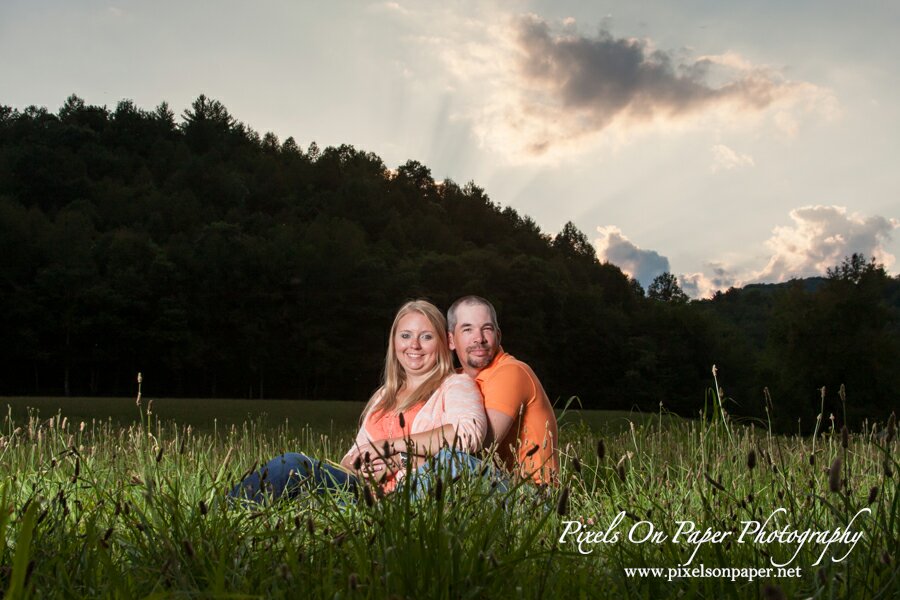 Jamie and Daniel….. our Grove Park Inn "spilled my drink" and "talked all night" couple. See more engagement photos and the amazing wedding day.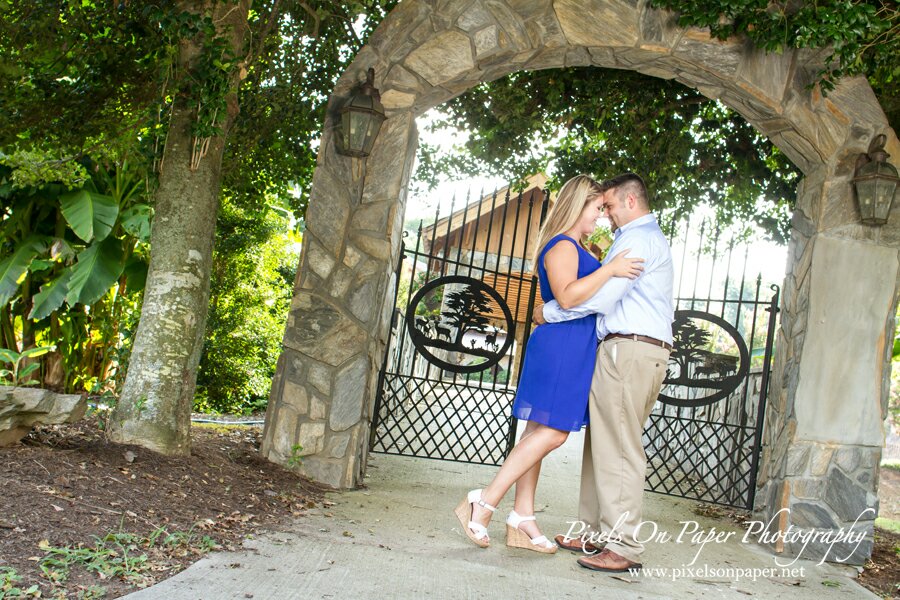 While Sharae and David's wedding was in downtown Charlotte, we still managed to get them outside on a greenway for the engagement session. We love the textures and colors in this shot, but mostly it's them smiling. That particular engagement shoot was hot, but fun and their glass ceiling wedding was spectacular.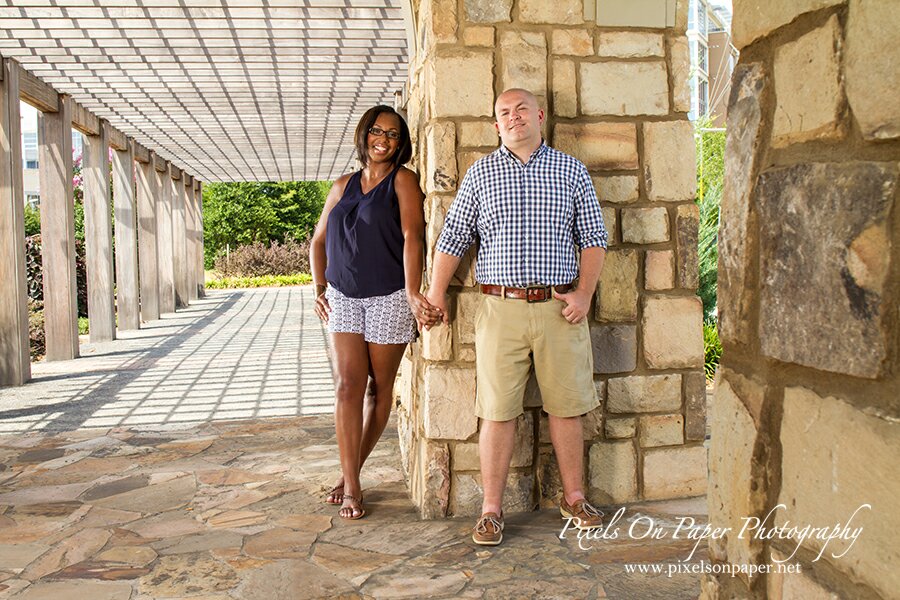 And finally, there's Whitney and Preston – our "When Harry Met Sally." We took photos of this pair in quite a few locations for their engagement session. Love them and love their history. See more of their gorgeous wedding at Williams Farm.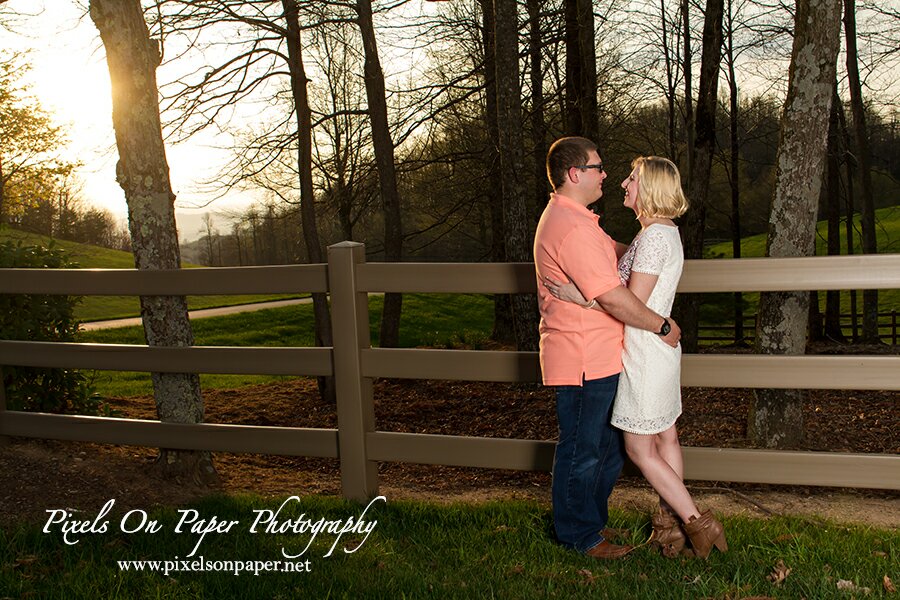 Now is the time to book engagement portraits. If your best friend, sister, cousin, co-worker, brother, roommate or loved one is engaged – we'd love to be the photographers to work with them to create portraits they'll love for the next 50 years.