Bakers know that the right ingredients will deliver nothing short of heaven when combined according to directions, in the right proportion, using the right tools and cooking for the right amount of time at the right temp. Occasionally altitude is a problem with cakes, but that is not what this blog is about. This blog is about how Christmas – a sacred time for believers and a joyous time for everyone – can accommodate many combinations of elements and still manage to create heaven.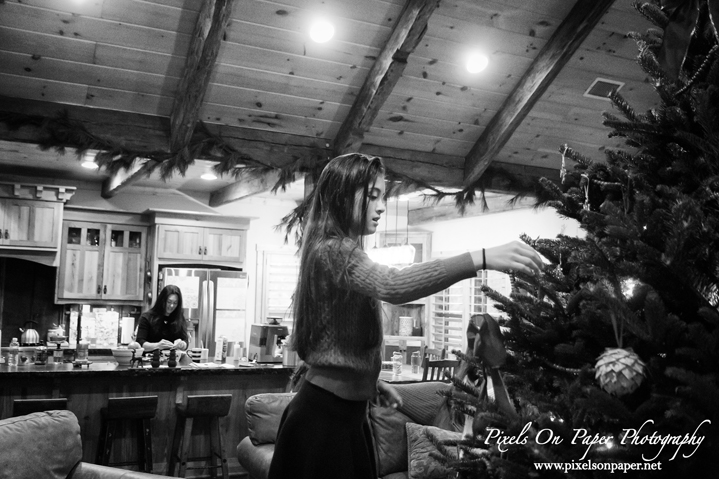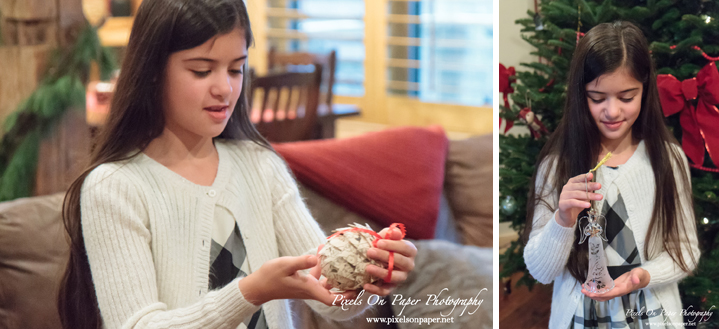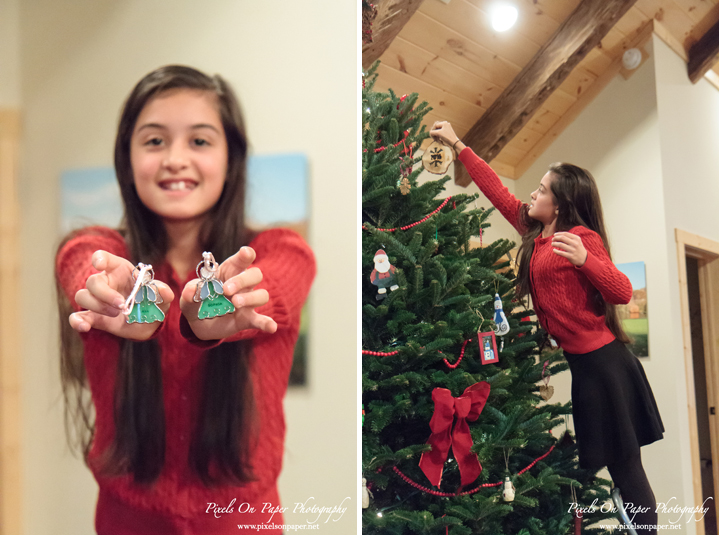 Welcome to the timber-frame warmth of The Hollands. This family is new to us, but we are already so incredibly grateful for this burgeoning relationship and for the opportunity to get to know this wonderful family that really "gets it." Both parents, Kevin and Tram are in the military and they moved to Wilkes from Fayetteville, NC with their blended family which includes 3 children still at home: Colton, Ava, & Sophia. When I visited them on December 4th to document their holiday at home, it was cold, dark and rainy. When the door opened, it was like getting a hug. There was so much light, heat and warmth.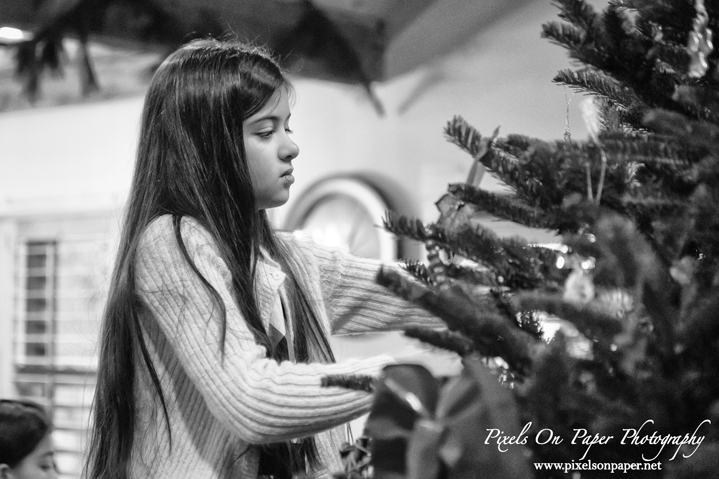 The family used to drive from their home to Ashe county to cut down their tree and this year, they all went together locally do the same. Next year, I hope to go with some of the client families to take photos of the journey, the tree choice, the car with it tied on top or tossed in the truck bed and the little faces looking out the window.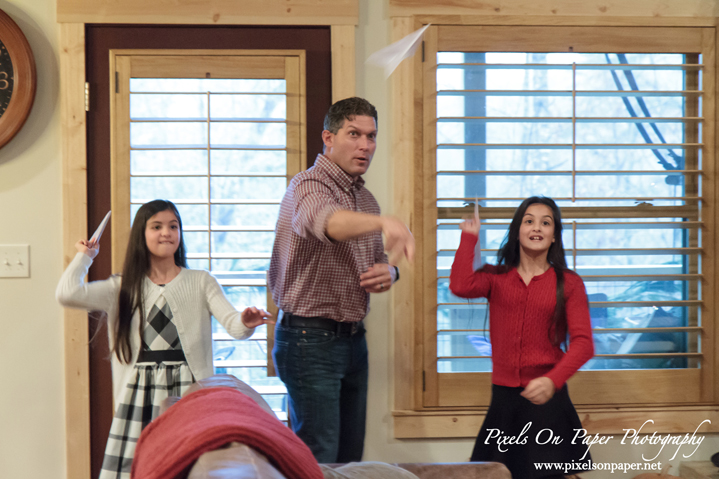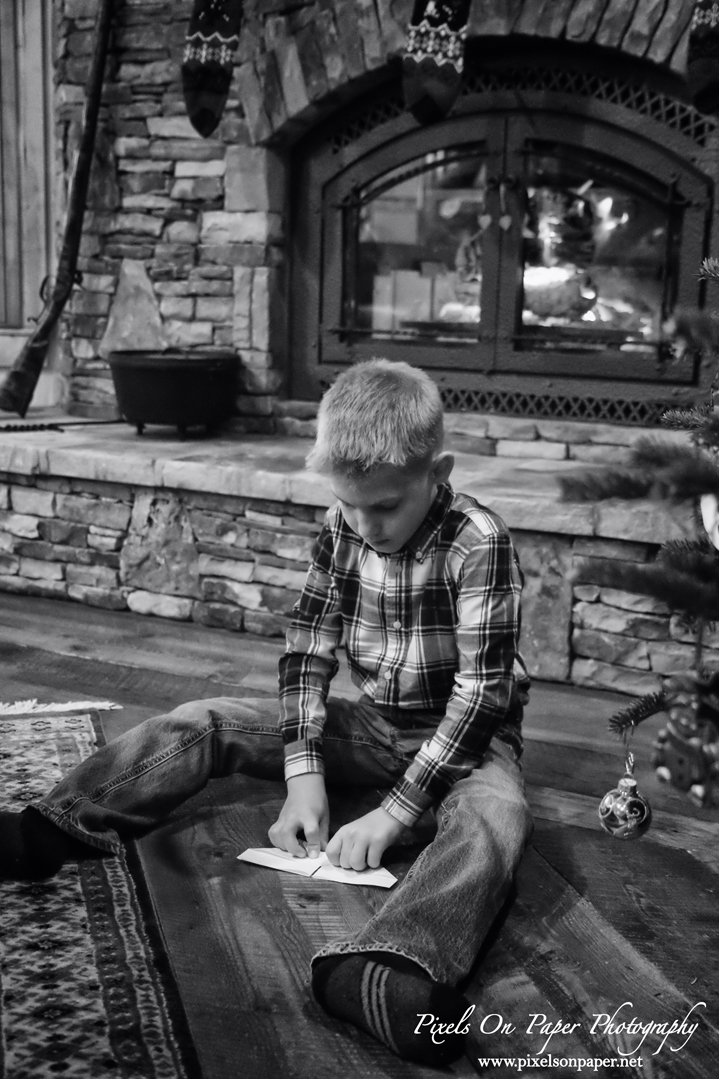 The ingredients that made this "day in the life" session so wonderful were varied and fun, specific and universal. I loved it! To wit: there was an impromptu paper airplane making and flying contest, stories around special decorations, origami ornaments from Tram's aunt, beloved glass ornaments that were the girls favorites, running around in sock feet, games of checkers on the rug, decorating, coffee and hot chocolate preparations, stolen kisses between the parents. It was family. I was reminded of the other families I've done Christmas at Home portraits with and how normal becomes extraordinary when you pay attention.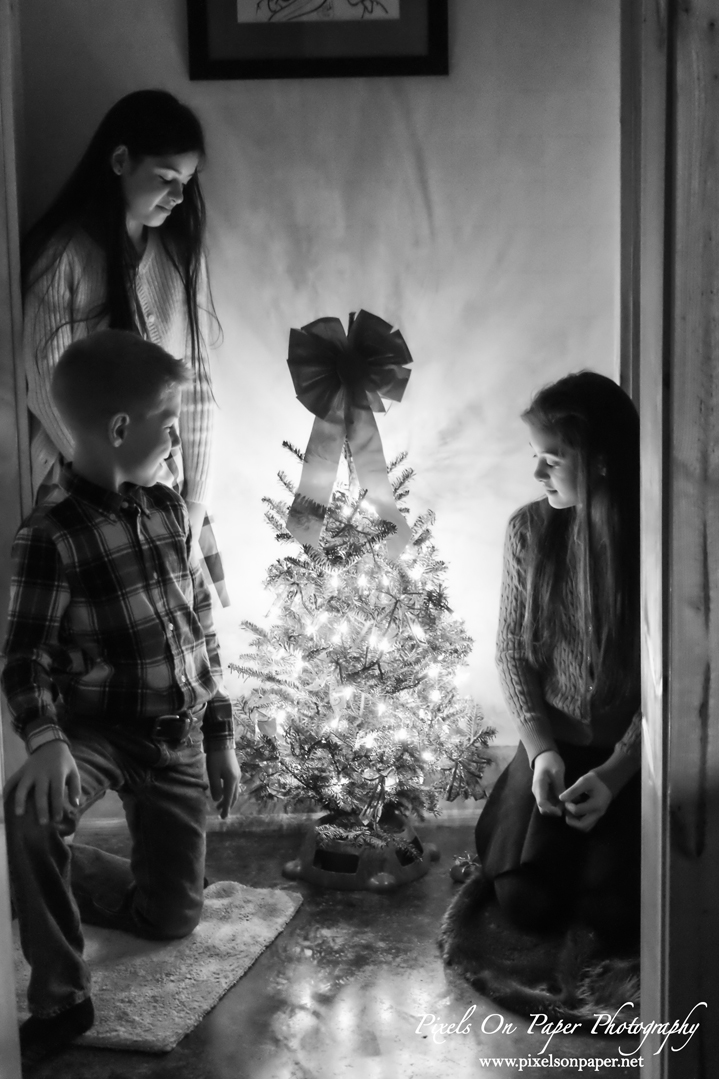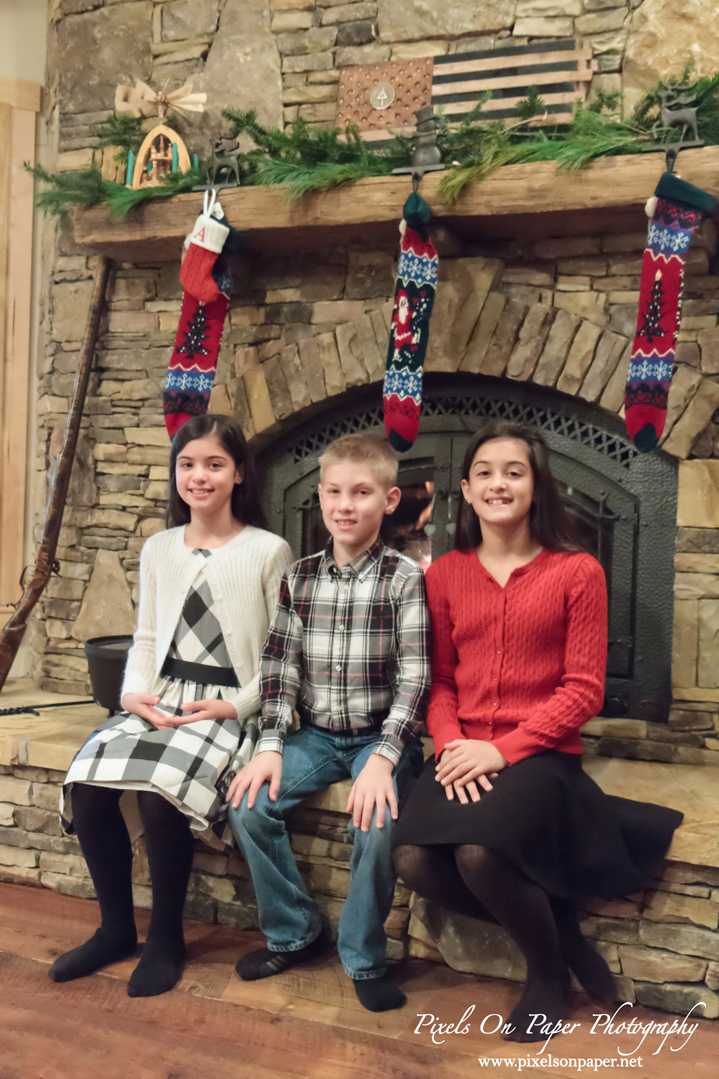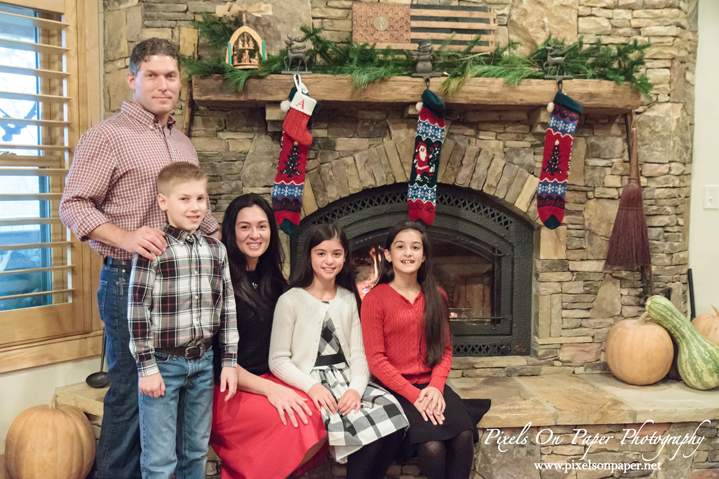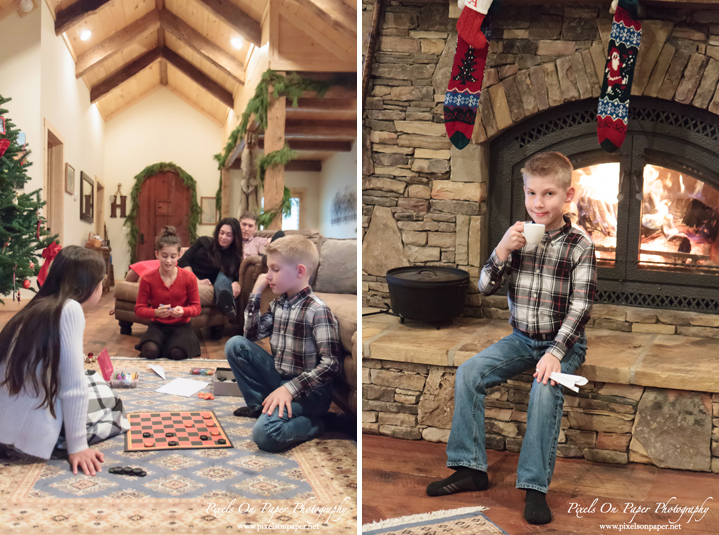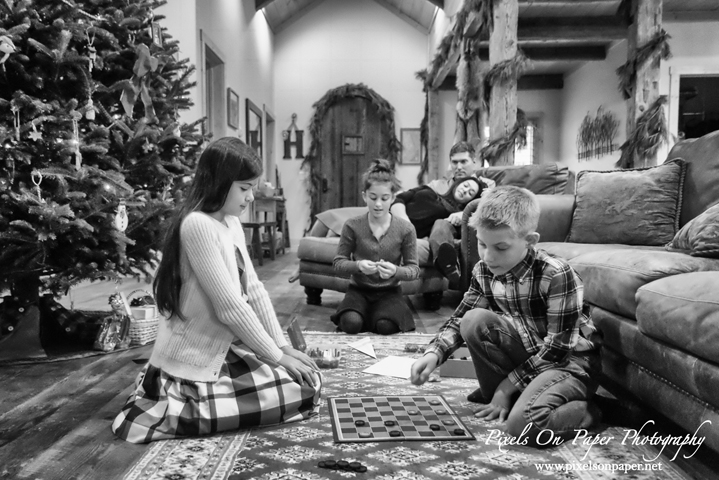 There were the posed photos that families want and I enjoy – when everyone is smiling and practicing good posture, but I have to say I love it when we pass that point of formality and people just act like I'm not even there. The Hollands are wonderful and Tram took the time to share that they had a photographer back in Fayetteville who'd been their photographer for years – someone who'd documented big and small occasions in their lives. She understood the importance of building a relationship, where trust and familiarity are combined over the years and that shared knowledge and care make for wonderful photos and memories. We look forward to many, many years of getting to know the Hollands, watching the kids grow and helping them celebrate all aspects of their lives.
We love family portraits whether they are set in the studio, the great outdoors, a specific location like the mountains or high country, or on our property in our outdoor portrait garden. Pixels on Paper photographs, engagements and weddings, brides, and special events and portraits  of all kinds in our Wilkesboro, NC studio. We would be honored to meet with you, learn about you and your family and be a part of taking special portraits that will become, we hope, family heirlooms.
Save
Save