The Prevettes are lifers with us… at least so far and we hope for the next 30 years. We photographed Lindsay and Seth Prevette's wedding in 2008 and later their first born, daughter Macanna, as well as son Walker as a new born. This session, however, is in celebration of Walker's first birthday, so we invited them to the Pixels' studio and outdoor portrait garden in August of this year.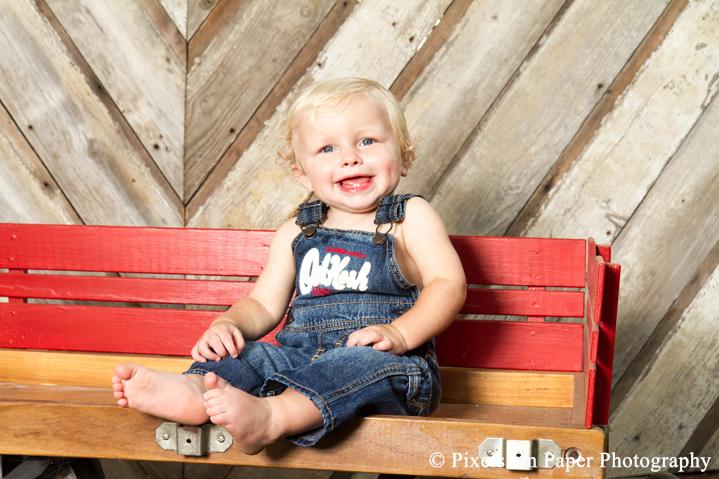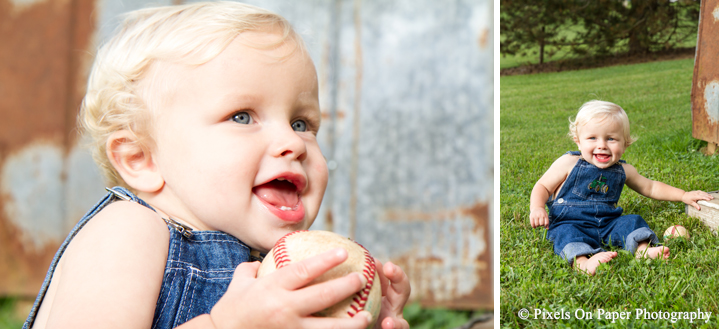 Remember when you were so small that your parents could fit your bum into a baseball glove? He won't either, but he's so stinking cute and now there's proof of it. Walker's newborn portraits were delicious because he was and at 1 year, he still is. The love of baseball was a major theme in both sessions.
I look at the newborn photo below and those fingers especially and wonder if he's dreaming about music and thinking, "I'm playing guitar. I'm the band's Front Man….  making brilliant chord changes that no one saw coming."
BUT. Walker may be scratching his chest and trying to decide between throwing a slider, a cutter or a change-up and hoping to impress some cute girl sitting in the stands just behind home plate.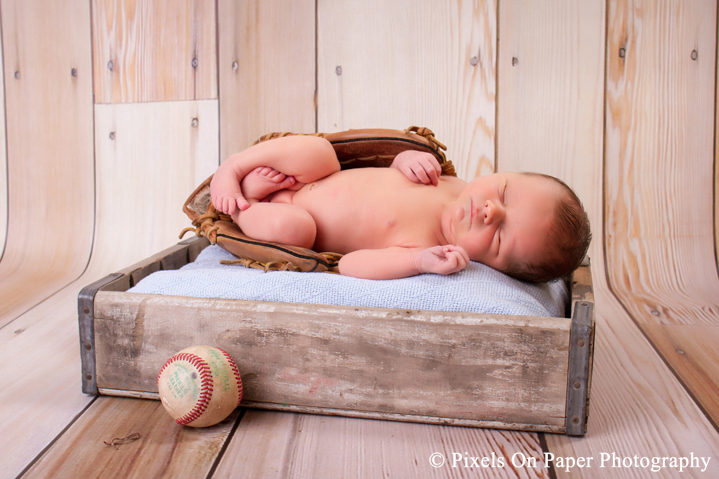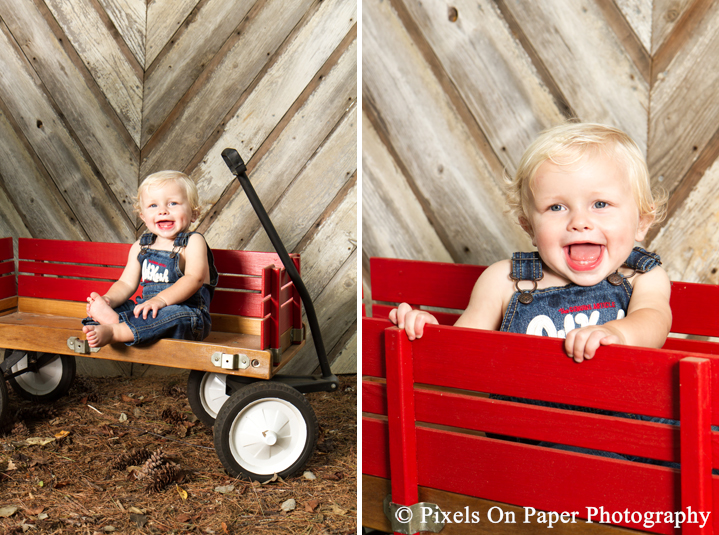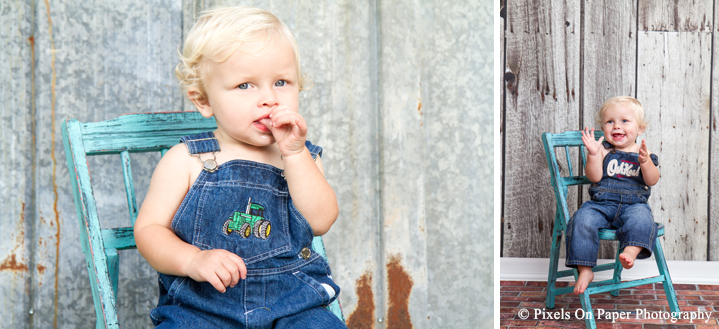 Walker's mom, Lindsey is very laid back. She makes appointments for portraits and always says "just do what you do best and I know I'll love it." That kind of confidence and faith is humbling, so we pull out the stops. Lindsay mentioned that she loved the red wagon because it reminded her of her own childhood, and we definitely love props with kids; they help distract and promote creativity at the same time.
Unfortunately, nostalgia about wagons and creative props do not stave off fussiness with toddlers and after Walker got tired of posing for photos, he decided to give us the "You've Got to Be Kidding Me" speech in his own made up language that consisted of pulling faces, tears, and some squawking.
And then [harp music] the clouds parted.
And there was cake.
CAKE!
Beautiful, perfect, resplendent, decadent cake.
SWEET SUSTAINER OF LIFE!!!!!
After that I think we could have left him alone with it and he would not have missed us.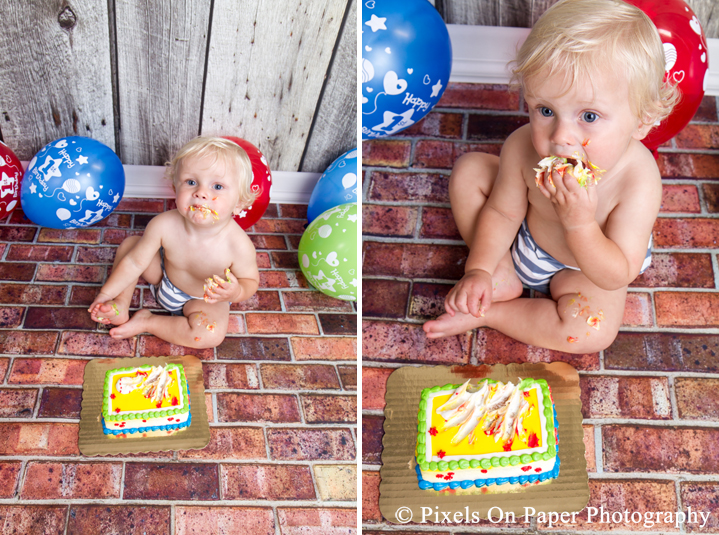 There were claw marks in the cake for sure, but Walker managed to limit the smearing to his cheeks, mouth, nose, chest, hands, knees, legs and feet. Success.