It's winter. It hasn't felt like it completely yet, but the cold is coming and winter in the NC mountains is stunning. Snow on the ground, leafless trees, broad meadows and our awesome mountains make a perfect landscape. This time of year is an opportunity for portraits that are unique, creative and cool (insert snarky laugh track here).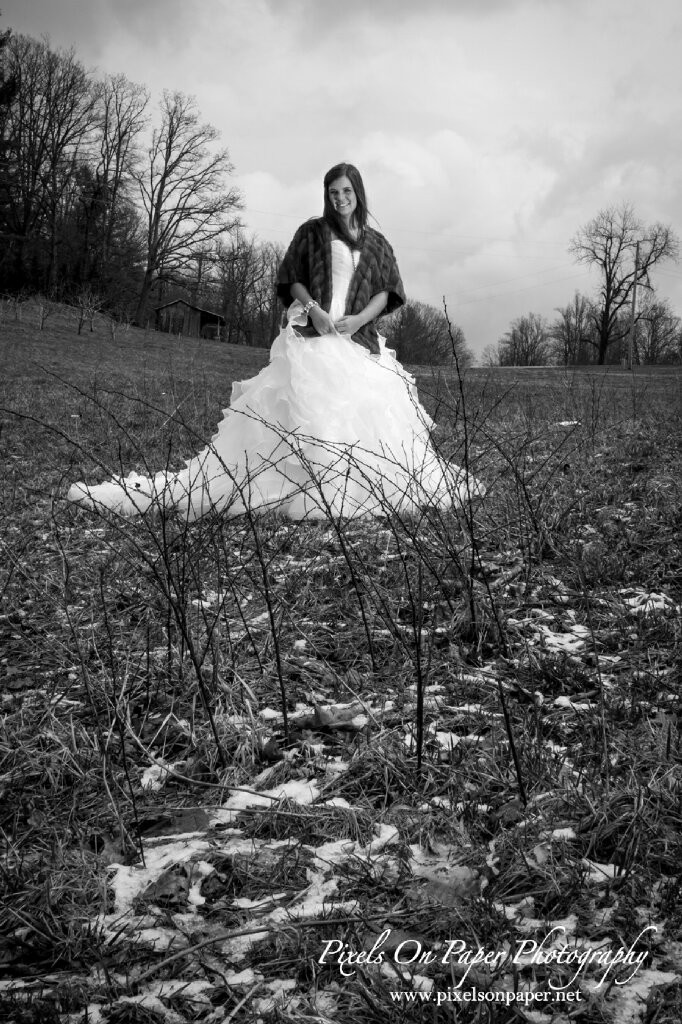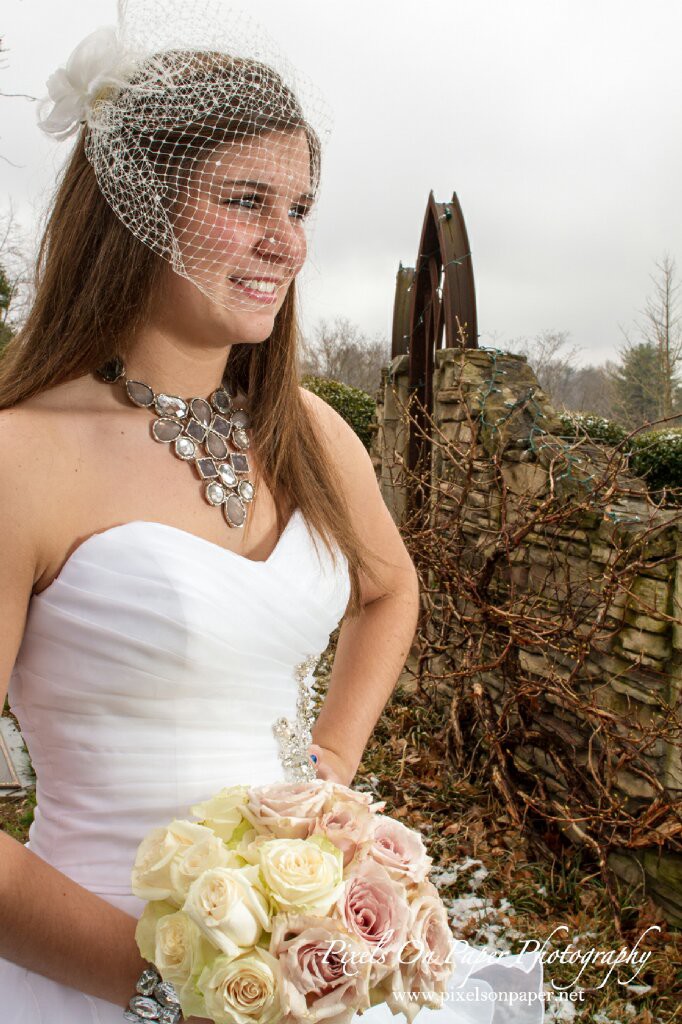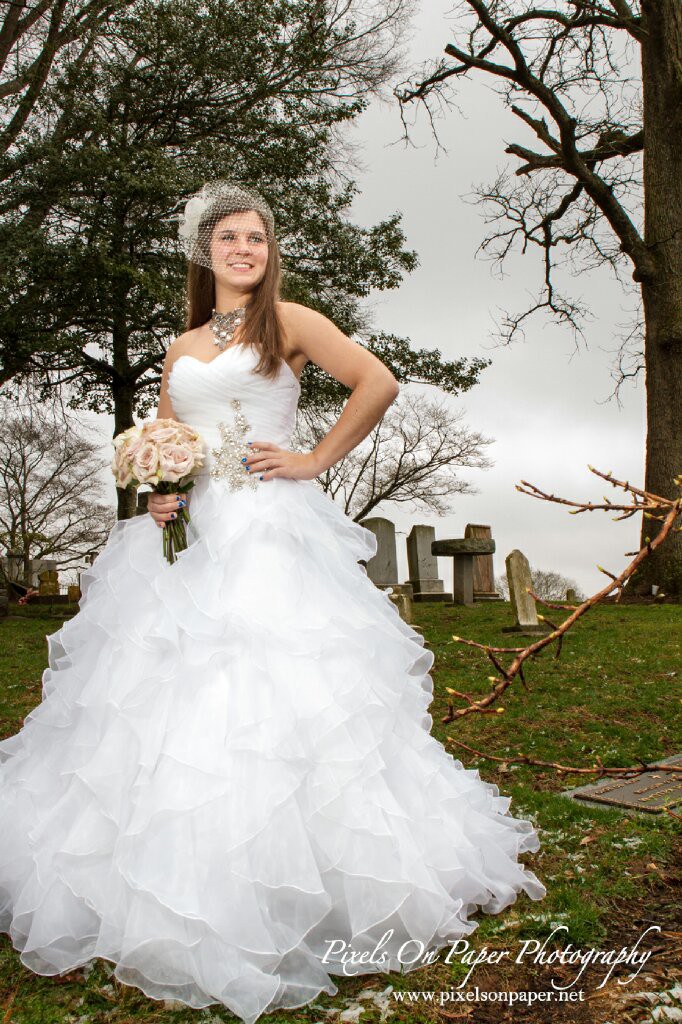 Honestly, we wish more brides would consider portraits this time of year and not shy away from the elements. We're all accustomed to the greens, yellows, and pinks of spring, but winter white is breathtaking and bridal portraits this time of year turn out to be singular, and with an equally beautiful palette. Barren trees and dormant grounds can still be amazing in the dead of winter. A beautiful bride will stand out even more against such a backdrop.
Even though not much snow remained on the ground during these shots, we set up this shoot with our gorgeous model, Tiffany Roope and once accessorized, she was the winter princess of each portrait.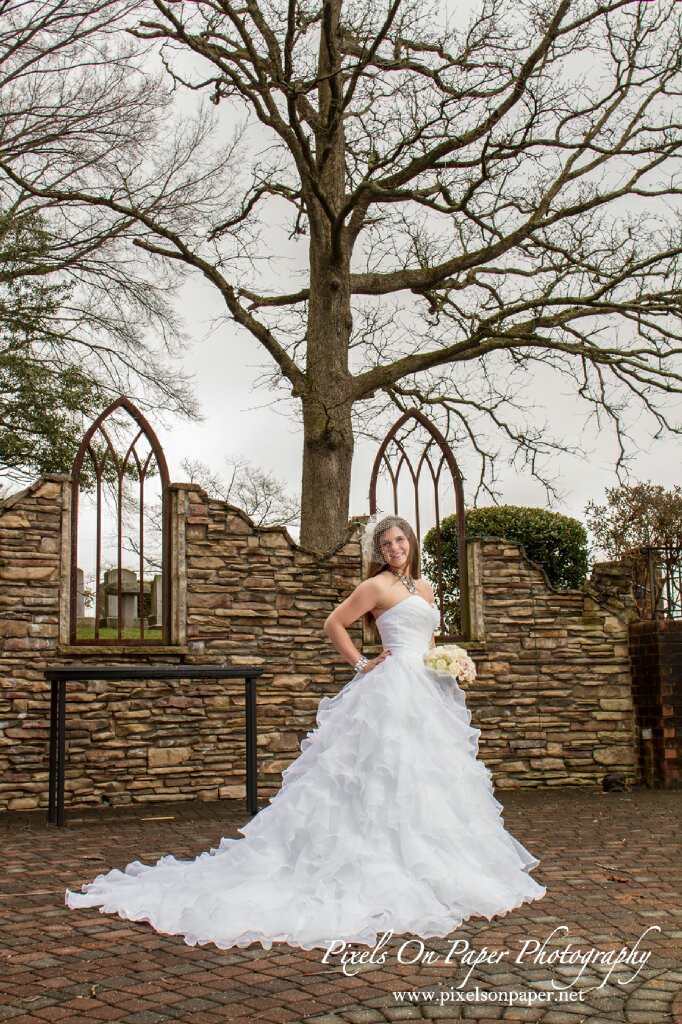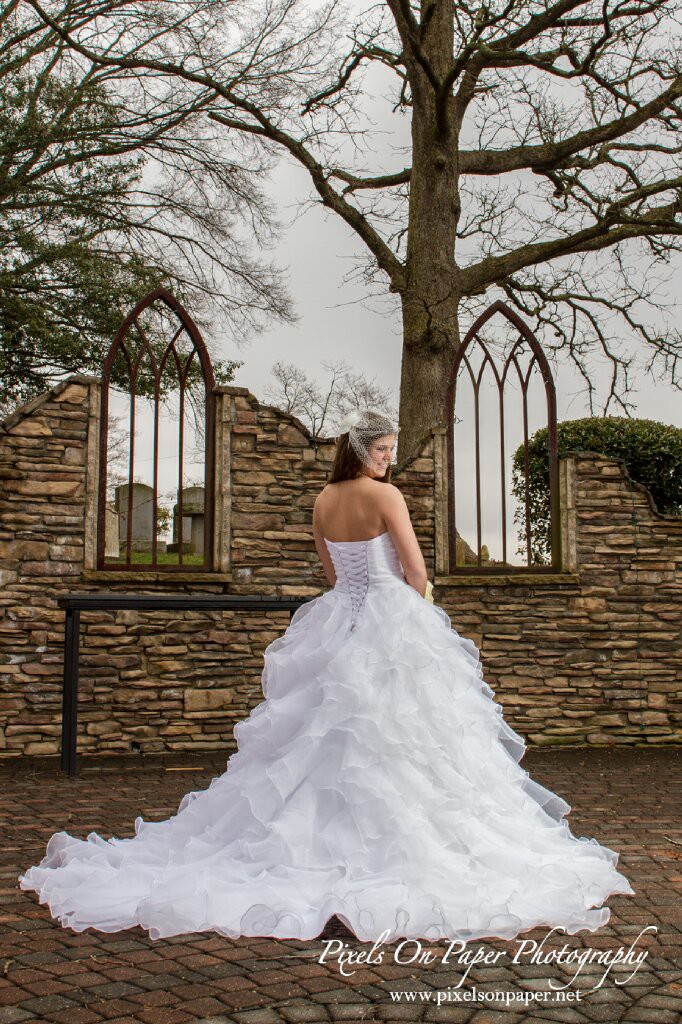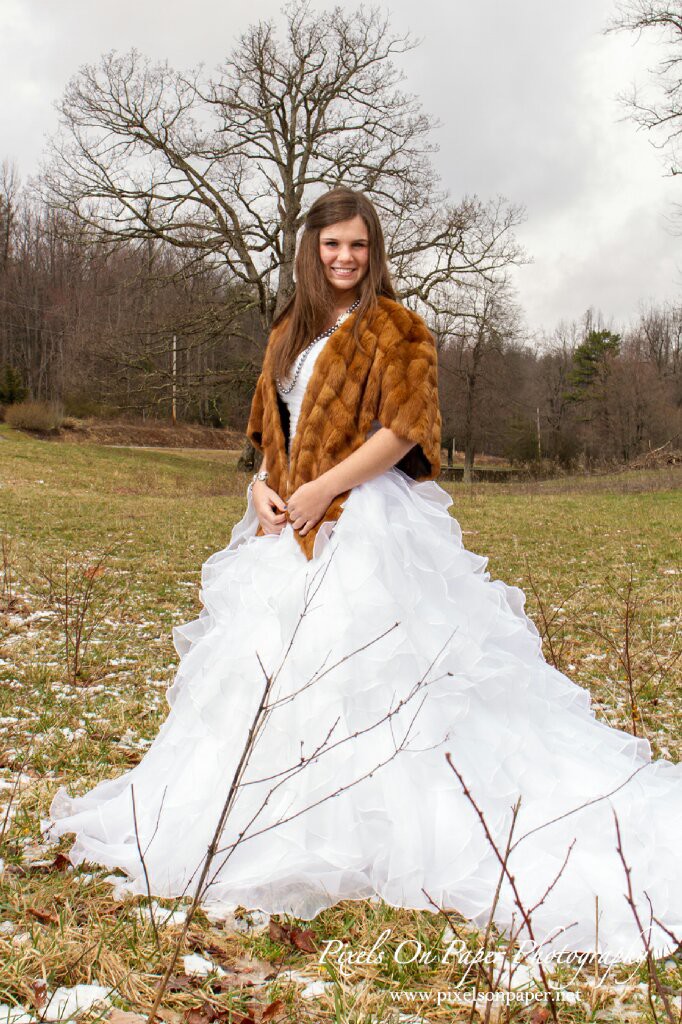 We live in a part of the country that knocks our socks off, and then requires that we promptly put them right back on. BE BOLD! Have you thought about bridal portraits that are different from what you've seen or taken into consideration engagement portraits that creatively showcase a fall or winter landscape? Don't be afraid to try something that might not have occurred to you before. The results can be unforgettable. Our reviews will tell you that we are creative and adventurous, but we are friends and guides also. We will not steer you wrong.
Contact us for bridal portraits by phone – 336.990.0080 – or email. We're booking and would love a chance to work with you to do something new!
By the way – Tiffany's dress & accessories were provided by Bridal Traditions Wedding Attire.